Can You Guess the Most Popular NFL Teams in 2020?
Sports are a zero-sum game most of the time. Likewise, there are plenty of teams in the NFL, and some are much more popular than others. A website recently used social media figures to determine the most popular NFL teams. Let's look at their methodology as well as their results. Maybe you'll be able to guess the NFL's most popular teams in 2020. 
Judging popularity in the NFL
The website WSN recently analyzed the data to determine each team's popularity in 2020. The key metric they used for this determination was social media. They tallied up each team's Facebook page likes as well as Instagram and Twitter followers. WSN also compiled other data such as ticket prices and average attendance to see what teams were most popular. 
This seems like it may skew the numbers toward teams in bigger metropolitan areas, but it's important to consider a few factors. In the age of social media, it's become possible for teams from smaller cities to attract more attention than ever digitally.
Winning also goes a long way toward building popularity, no matter where a team is located. A successful franchise is a successful franchise, whether it's housed in a third-tier city or a major market. First, let's see who the least popular teams were. 
Who are the least popular NFL teams?
The five least popular teams in the NFL were: 
Jacksonville Jaguars: They play in the smallest NFL market. Outside of a flukey AFC title game appearance a few seasons back, they haven't been successful in recent years. Gardner Minshew may draw more attention, but they'll likely stay on this list until they start contending. 
Tampa Bay Buccaneers: This one is sure to change with Brady's acquisition. But a few lackluster seasons with Jameis Winston throwing pick after pick at the helm led to them not being much of a draw.
Tennessee Titans: The Titans came on strong at the end of last season, going on one incredible playoff run. They still don't play in a bigger market, however, so they're near the bottom in terms of popularity. 
Cincinnati Bengals: Cincinnati's been a laughingstock for years. Even when they were in playoff contention under Marvin Lewis, they couldn't win a postseason game. 
Buffalo Bills: It's been a long time since the Bills were among the NFL's best. Since their glory days of the '90s, they've had a rotating cast of mediocre-to-bad quarterbacks and can't stay relevant for long. 
Who are the most popular NFL teams?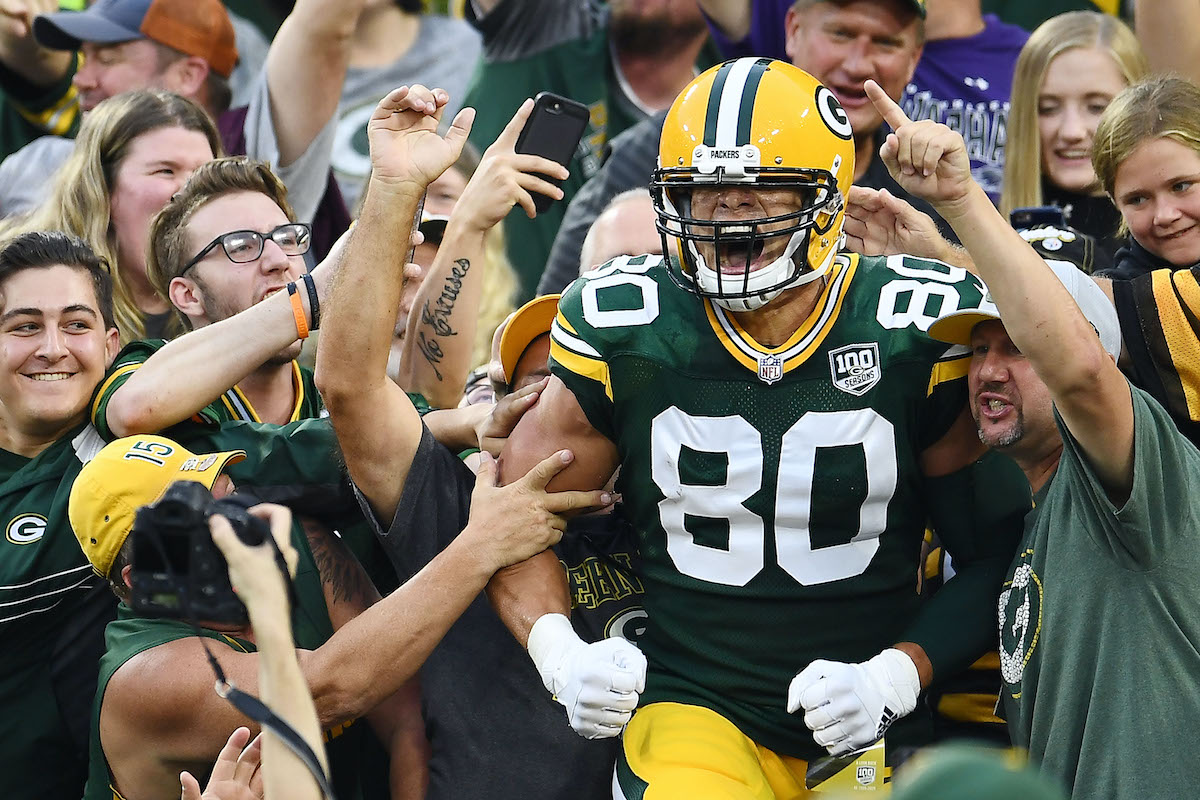 Now let's take a look at the NFL's most popular teams, counting down from five: 
Seattle Seahawks: They won a Super Bowl a few seasons back and have been nothing but competitive since. 
Green Bay Packers: One of the oldest NFL teams, the Packers have a national following to go along with their rabid local fan base. 
Pittsburgh Steelers: They have a championship pedigree on their side, not to mention years of loyalty from their fans. 
New England Patriots: No shocker that the Patriots would turn up here. Six Super Bowl championships will put you among the league's elite in terms of popularity.  
Dallas Cowboys: They're known as America's Team for a reason. They have fans across the country and a nationally televised game seemingly every week. 
The Cowboys are still the top team in terms of popularity and don't look for that to change anytime soon.