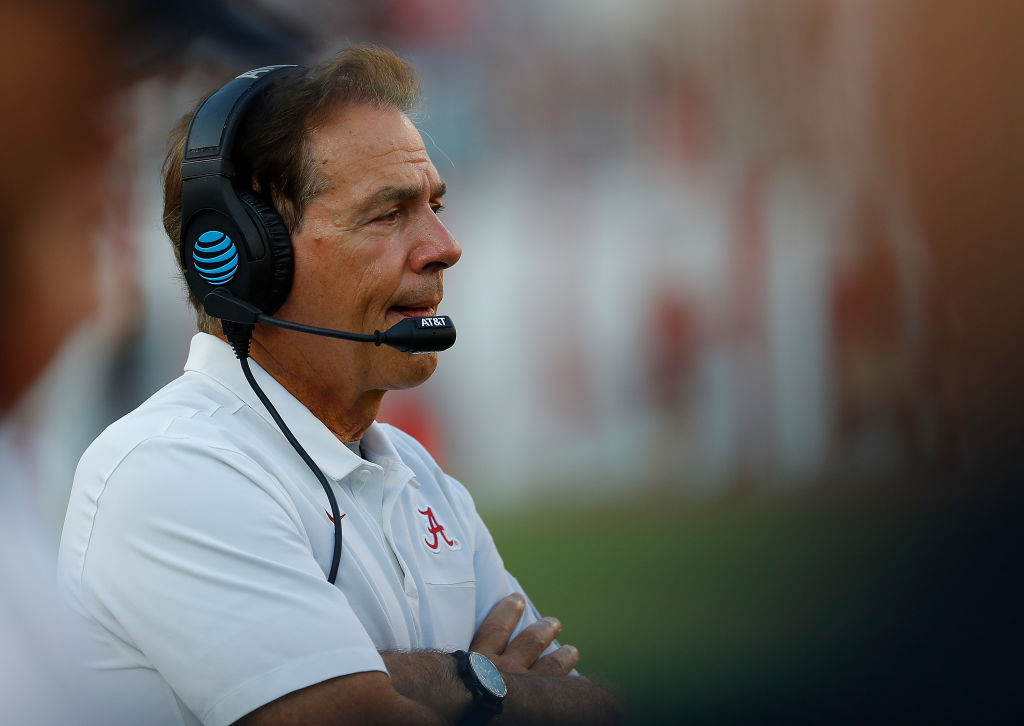 Can You Name the 7 FBS College Football Teams With 900 All-Time Wins?
At the start of the 2019 college football season there were four Division I teams that had 900 wins. Now there are seven. Can you name them?
The Penn State Nittany Lions are off to a perfect 5-0 start to the 2019 season. With their victory over the Purdue Boilermakers last Saturday, the Nittany Lions picked up the 892nd win in their football program's history. With seven games left in the regular season, a potential Big Ten Championship Game, and a potential bowl game ahead, Penn State could become the fourth team to join the 900-win club this season if they can find eight more wins on their schedule.
But whether they reach this milestone this season or next season, the Nittany Lions will be the eighth team in Division I history to win 900 games. The USC Trojans are still a little ways away with 855 all-time wins. Here's a list of the seven teams that have already accomplished the feat.
1. Michigan Wolverines, 957 wins
Younger college football fans might be surprised to see the Wolverines at the top of this list, considering the fact that Michigan has not won a conference title since 2004 and a national championship since 1997. Current head coach Jim Harbaugh has done a good job of keeping up the team's winning tradition with a 42-15 record through his first 57 games despite failing to help the team get back to the top of the Big Ten.
2. Ohio State Buckeyes, 917* wins
That top spot in the Big Ten has belonged to the Ohio State Buckeyes in recent years. From 2012 through 2018 under head coach Urban Meyer, the Buckeyes went 86-9. Jim Tressel also had a successful run (106-22) with Ohio State before being fired due to a scandal around not reporting the illegal activities of his players in 2011. That scandal led to all 12 of Ohio State's wins in 2012 being vacated by the NCAA; the Buckeyes would be at 929 wins if those were still intact.
3. Texas Longhorns, 912 wins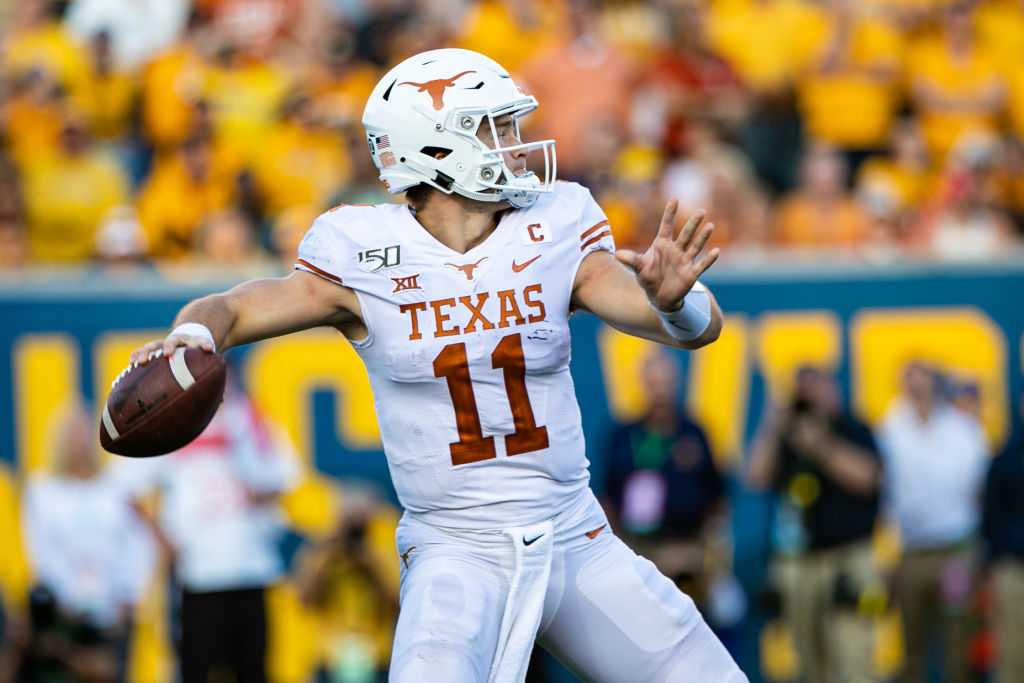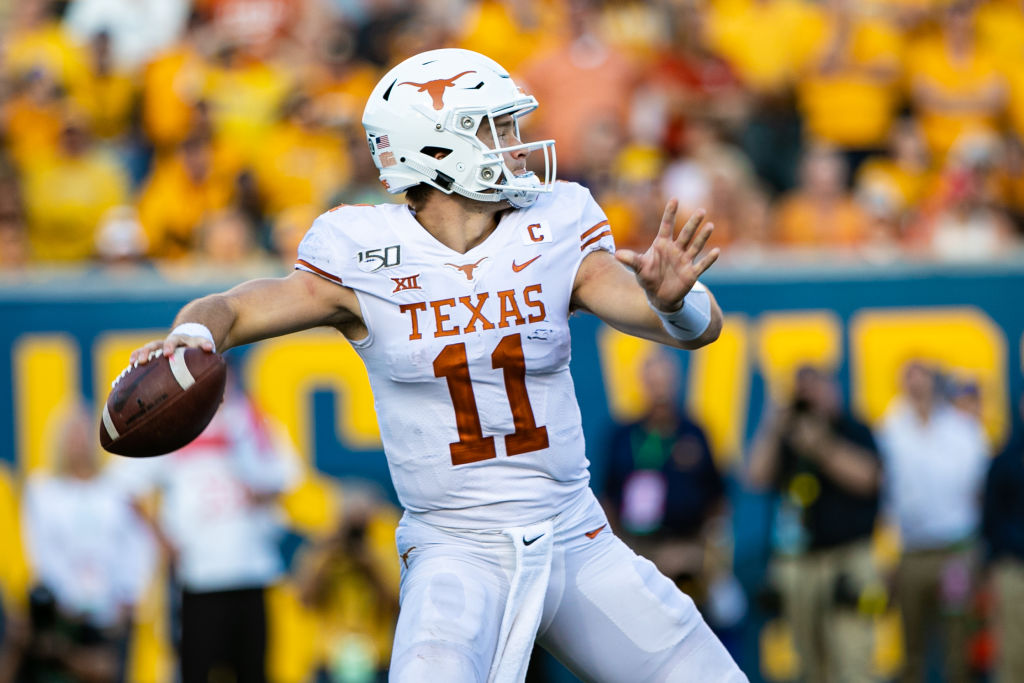 Head coach Tom Herman has done a good job of getting the Longhorns back on track after the disastrous Charlie Strong era that saw Texas go 16-21 from 2015 through 2017. Herman is off to a 21-11 start to his tenure in Austin and should help the wins to keep flowing.
4. Alabama Crimson Tide, 910* wins
The Alabama Crimson Tide boast two of the greatest college quarterbacks in history. Paul "Bear" Bryant went 232-46-9 and won six national championships in his time on the sideline while current head coach Nick Saban has a record of 127-20 with five national championships. The Crimson Tide have had a total of 29 wins vacated through their program's history due to a scandal involving students selling textbooks and the team playing an ineligible player.
5. Nebraska Cornhuskers, 901 wins
Nebraska should have hit this milestone sooner, but back-to-back 4-8 seasons in 2017 and 2018 meant that the Cornhuskers had to wait until 2019 to join the club. The Cornhuskers earned their 900th win with a nail-biting 42-38 road win over the Illinois Fighting Illini this season.
6. Oklahoma Sooners, 901 wins
Jalen Hurts had 415 passing yards, three touchdown passes, 70 rushing yards, and one rushing touchdown in Oklahoma's 55-16 win over the Texas Tech Red Raiders in Week 5 this season. That win catapulted the Sooners to their 900th in school history, and with Lincoln Riley at the helm, this program's win rate doesn't look like it's going to be slowing down any time soon.
7. Notre Dame Fighting Irish, 901 wins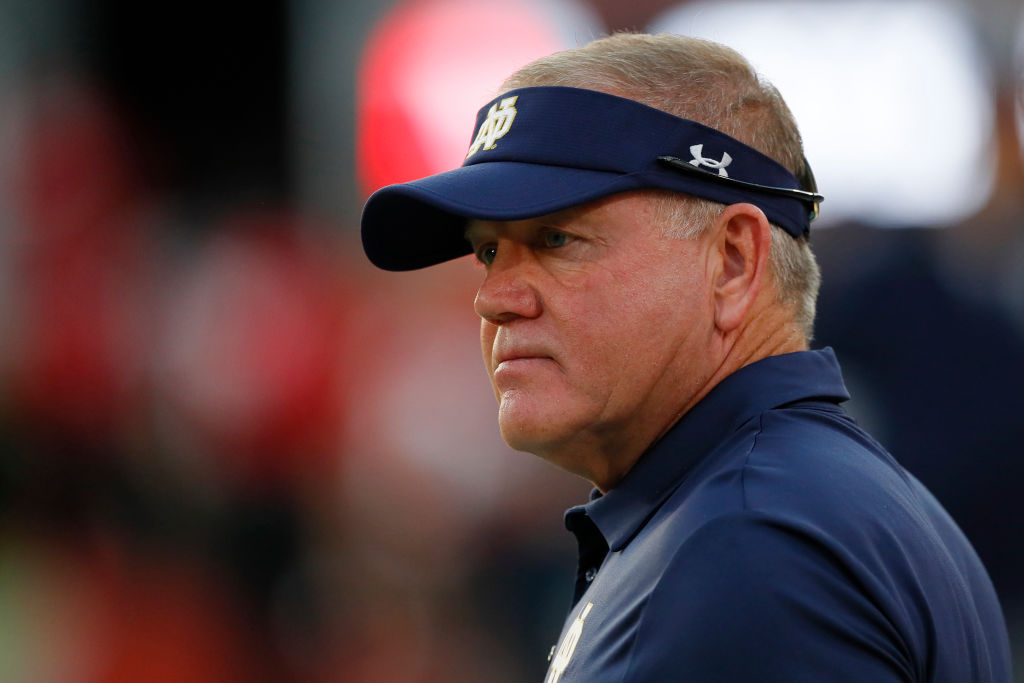 An academic misconduct scandal forced Notre Dame to vacate the 21 wins that the program had accrued over the 2012 and 2013 seasons. So the path to 900 took a bit longer than originally expected, but it was achieved on the same Saturday as Oklahoma's 900th win with a 35-20 win at home over the Virginia Cavaliers.