Can Your Team Sign Le'Veon Bell? Here Are His Most Likely Landing Spots
Le'Veon Bell absolutely crushed it this last season. His contract is up with the Pittsburgh Steelers this year, and he wants to cash in on his hard-earned talent. The question is simple: Will the Steelers keep him on their roster, or opt for a new running back? If the latter happens, then where will Le'Veon Bell end up? Will he join your team? Let's take a look at his situation at home, and check out some other landing spots as well.
First: Will Le'Veon Bell stay with the Steelers?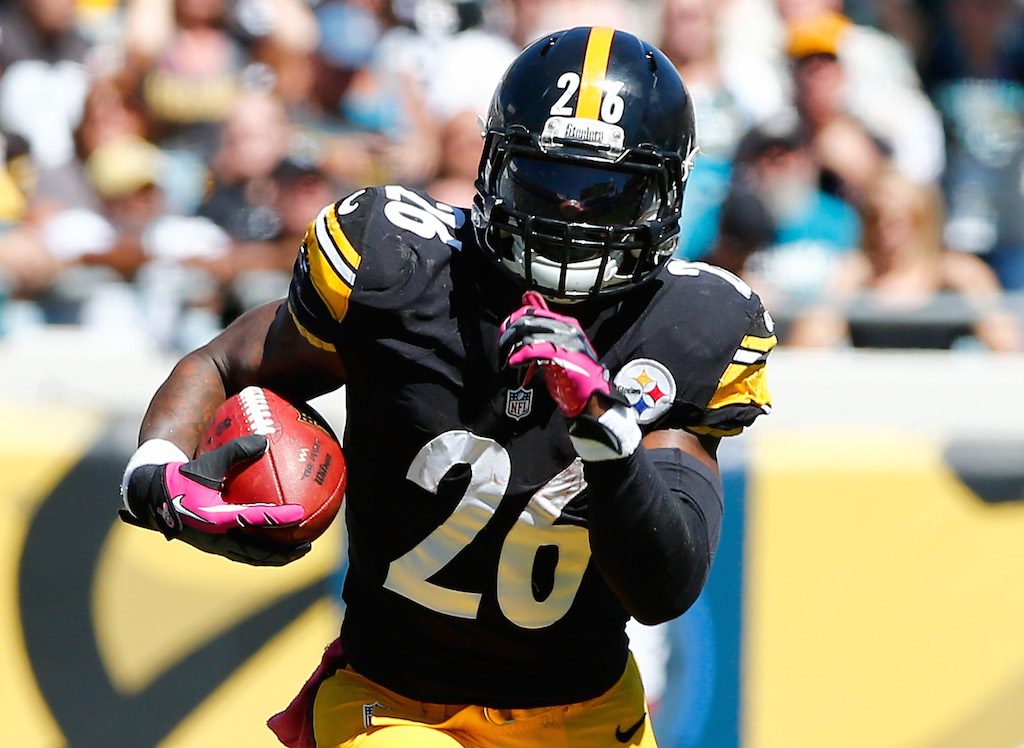 Bell has repeatedly said that he wants to stay in Pittsburgh, but that doesn't mean much if a contract isn't reached. Pittsburgh could secure Bell if they slap another franchise tag on for about $14.5 million, but Bell has threatened to sit out the 2018 season, or even retire altogether if that happens.
This looks like it's going to come down to how much Pittsburgh is willing to pay their star running back. The problem is that Pittsburgh doesn't have a lot of cap space to work with, so it's not an easy fix on their end. Currently, they have around $2.5 million in cap space, so they would have to make some cuts in other areas to secure Bell.
Next: Where will he end up next?
San Francisco 49ers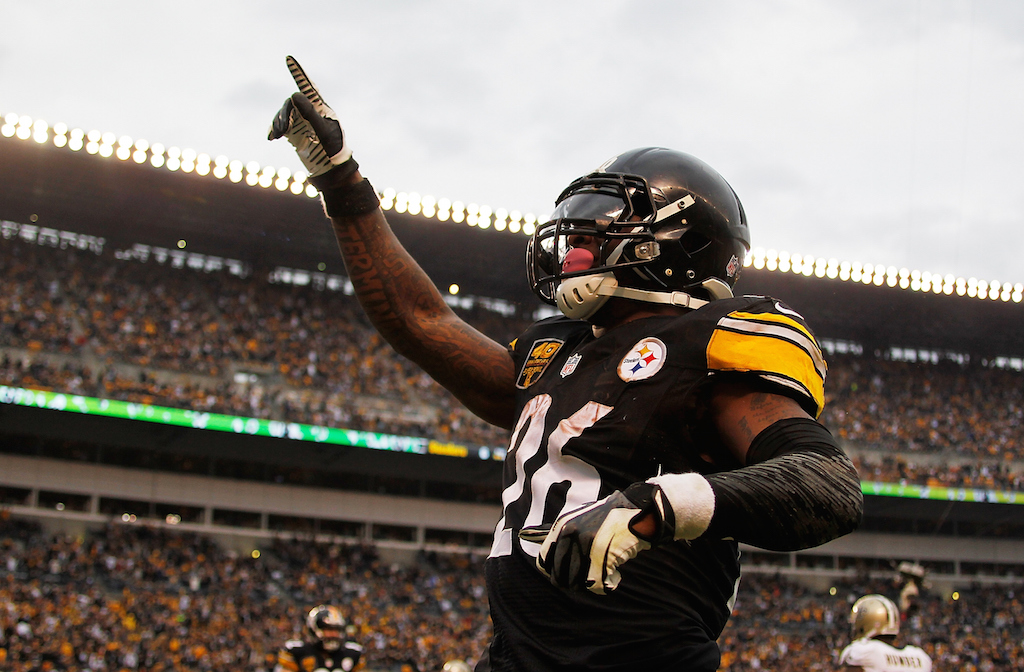 Bell makes a great candidate for the San Francisco rebuild. New QB Jimmy Garoppolo and head coach Kyle Shanahan are going to be key in helping that team come out of its super-funk. The addition of Bell would be very intriguing for the attack, and for the NFC West in general. On top of the 49ers being a good fit for the attack, they also have a lot of room on their cap-space. In fact, they reportedly have $64 million in cap space available.
Next:  Maybe we'll hear him roar.
Detroit Lions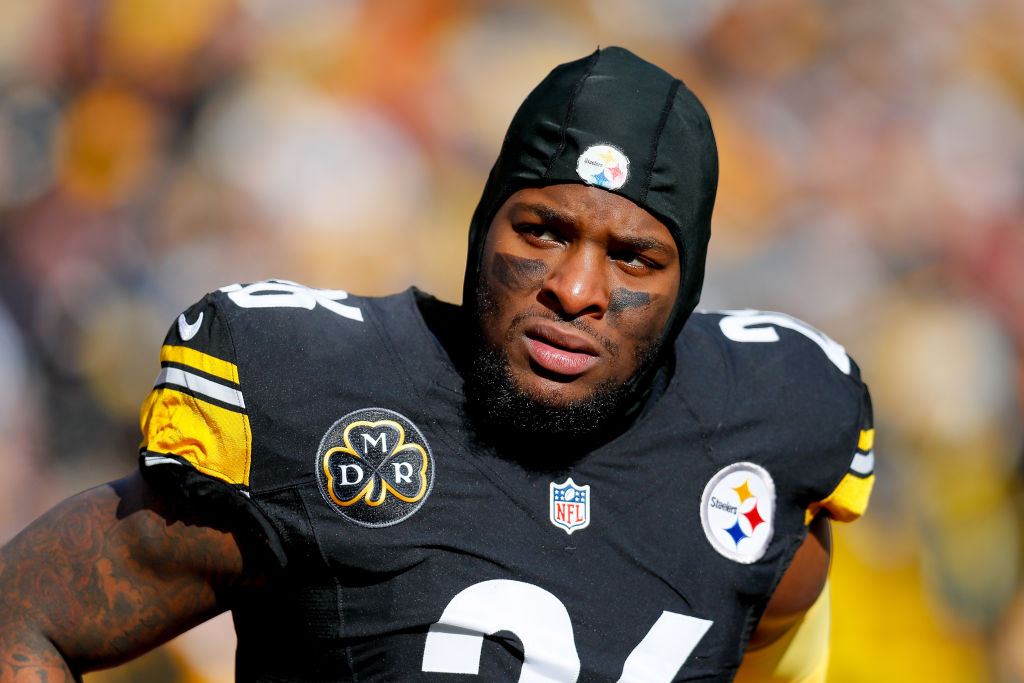 Detroit wouldn't be a bad fit for Bell, either. The Lions have been having a steadily improving defense, and they have a great quarterback in Matt Stafford. The only thing that they haven't been able to keep consistent is their running back. Ameer Abdullah has been plagued by injury over his brief career, and inconsistency, and Theo Riddick isn't a true three-down running back. Adding Bell would give them a good deal of stability at that position.
Next: Bright lights and the big city might be a good fit for his other endeavors.
New York Jets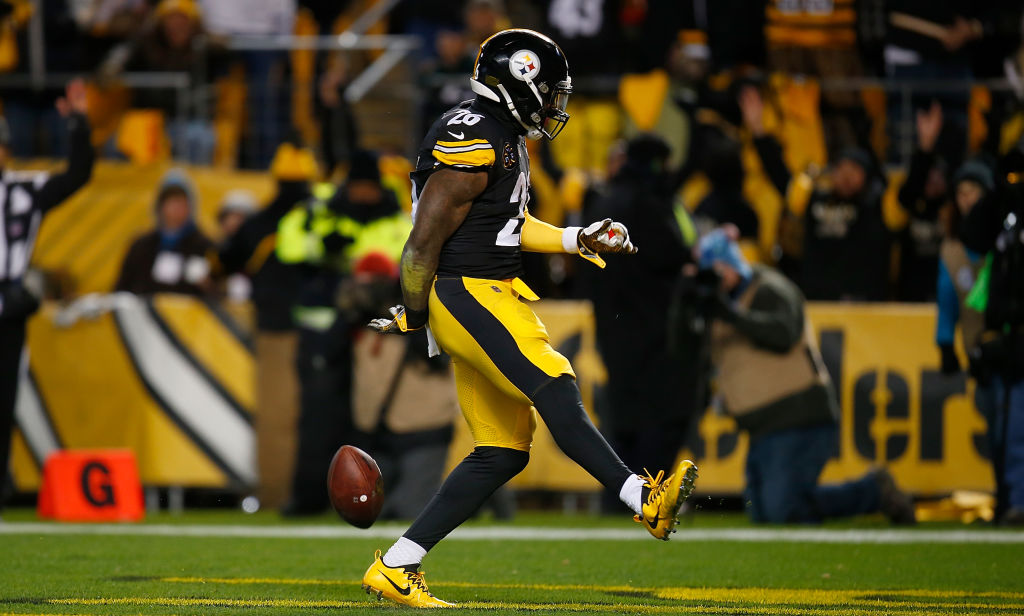 The Jets aren't going to the Super Bowl any time soon. They are in need of pretty much everything at this point. But, they do have some serious cap space to work with, and that may be all that Le'Veon Bell needs to make him happy. It also doesn't hurt that New York would be a really good fit for his hip-hop career.
Next: If you're a Steelers fan, you're going to hate this perfect fit. 
New England Patriots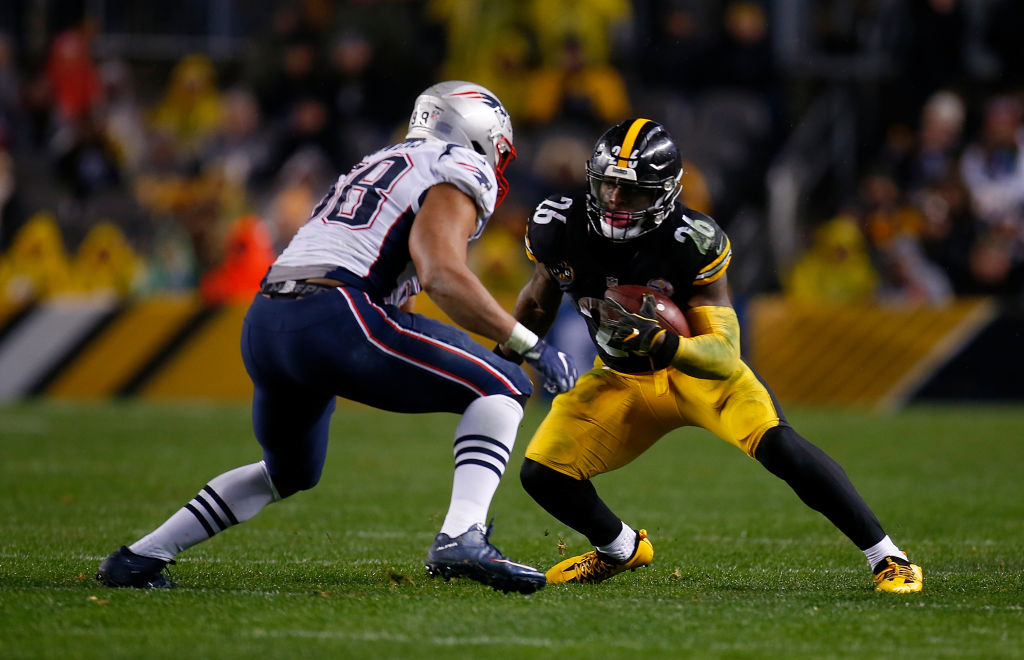 Belichick's offense has always gone back and forth on the pass and the run. Tom Brady is turning 41 next season. For those two reasons, Bell would be an absolutely perfect fit. Belichick would be able to be a little more unpredictable from an offense perspective because of Bell's ability to play as a receiver. Bell would also help take some of the pressure off of the aging Brady. On top of that, they do have about $19 million in available cap space.
Next: This would be a stretch, but anything is possible.
Cleveland Browns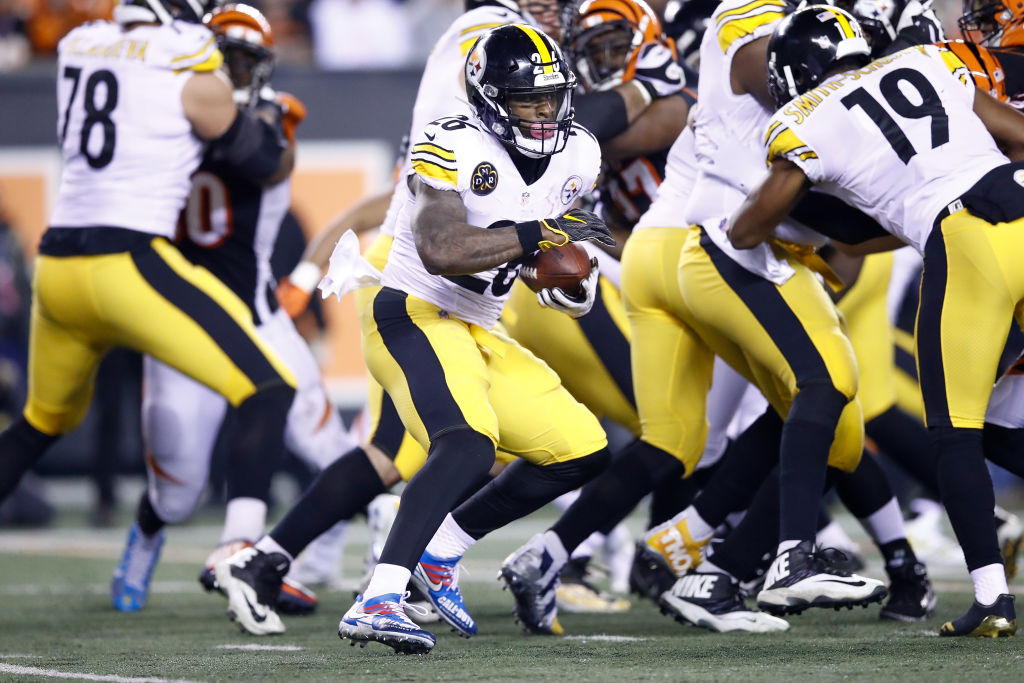 Yes, the Browns are fresh off of a horrific winless season in 2017, but that doesn't mean they can't woo Bell. Cleveland has a lot of room to work with on their cap space, and they also have plenty of ammunition coming in the draft. The Browns, if they don't blow the draft, could surprise you next year, and Le'Veon Bell would be a great addition to that equation.
Next: This is somewhere that would make his addition deadly.
Indianapolis Colts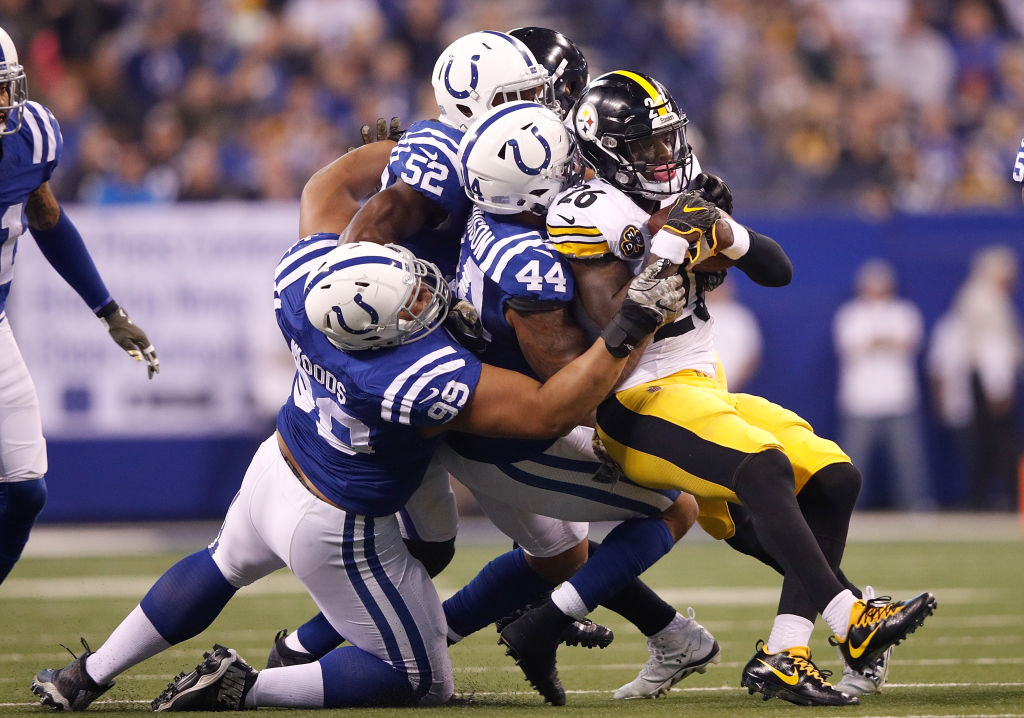 Andrew Luck is an elite quarterback for all intents and purposes. Their running back position, however, has been wildly inconsistent. Yes, it looks like Frank Gore may have figured his game out, but he is a little long in the tooth. Bell would be the perfect addition to the team, and help transition into a new, more balanced offense. The Colts also have $61 million in cap space to work with.
Next: Will the other biggest NFL free agents also find new homes?
Kirk Cousins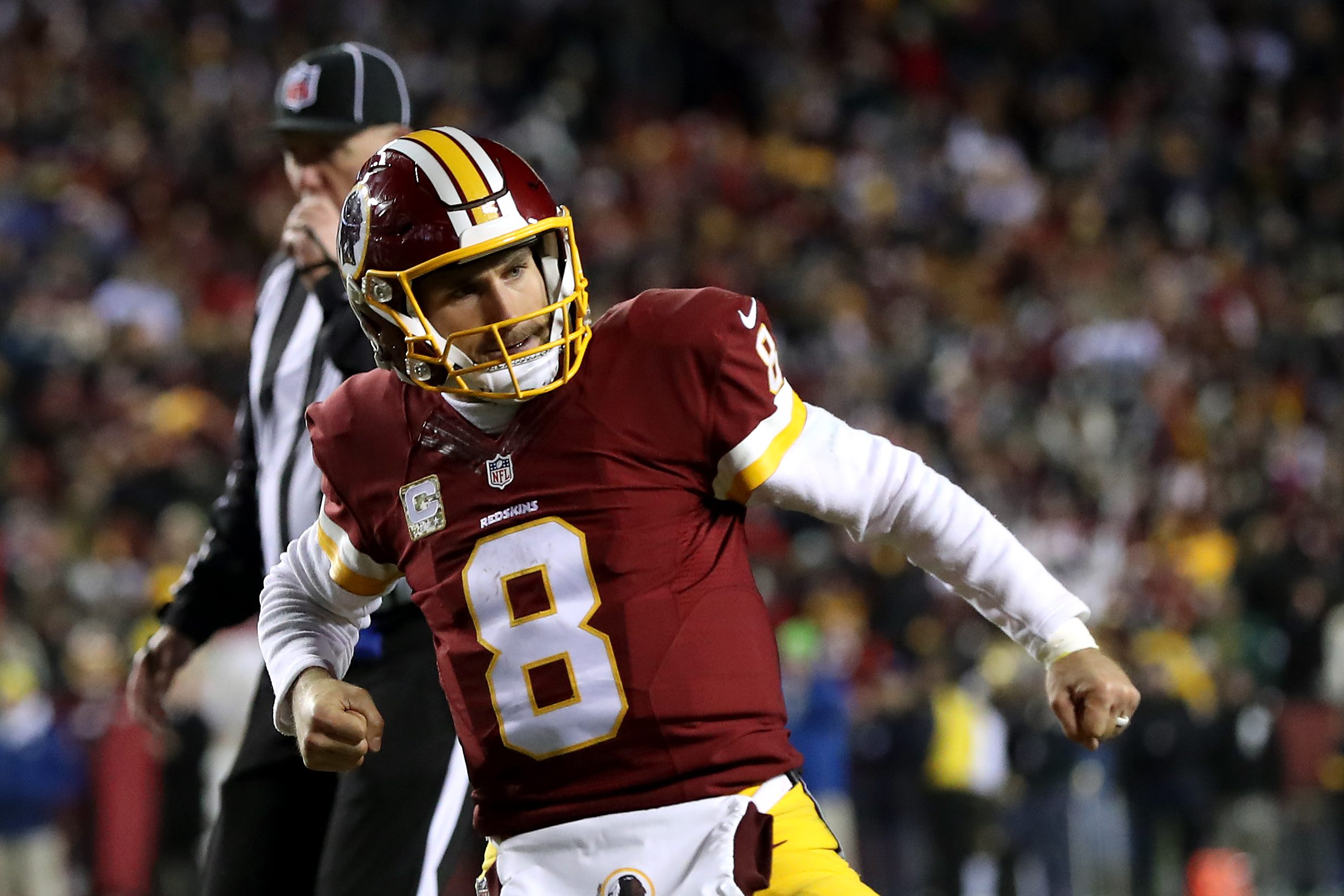 Cousins is one of the most frustrating players in the NFL. He can play like a rock star one moment, and falter like a preschooler the next. Nevertheless, he still ranks in the top 15 quarterbacks in the league, and at 29, he is still relatively young compared to other veteran quarterbacks. However, the  Redskins acquiring Alex Smith form the Chiefs opens up a world of possibilities.
The Cleveland Browns have a lot of capital in both draft position and cap space. That capital would be well-utilized in acquiring Cousins. Even though they do have the pick of the litter when it comes to fresh quarterbacks next year, the Browns have been notoriously terrible with their draft picks. Adding Cousins to the roster would provide some much-needed stability in the quarterback position.
Next: Would this legend ever leave his team?
Drew Brees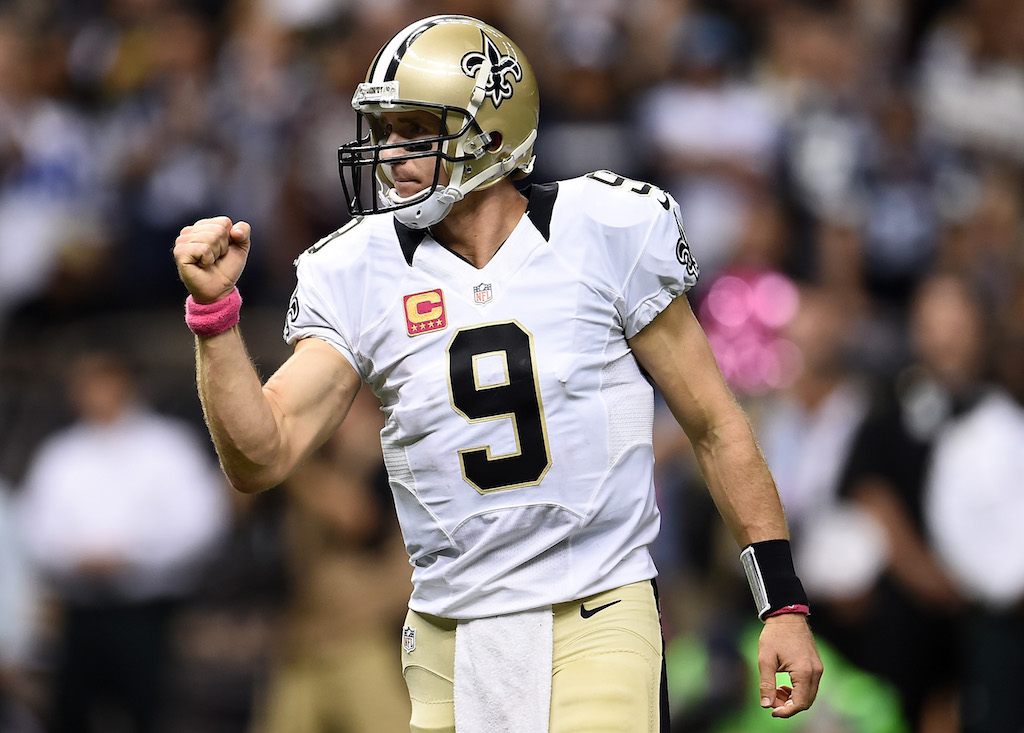 Surprising or not, Drew Brees' contract has a termination clause that comes up this year. Now, Drew Brees is a hometown hero, and every person in Louisiana worships the ground he walks on. The same could be said about his contemporary, Brett Favre, and he still ended up leaving Green Bay at the end of his career. On top of that, Drew Brees saw his first signs of decline in 2017, and doesn't likely have many years of elite play left.
If the termination clause is activated after this season, then he could go anywhere. The only thing is that the Saints are having a great season, and are making a run at the Super Bowl. If they were to part ways with Brees now, it would be a very odd thing to do.
Next: This player would be a great complement to a new system.
Jarvis Landry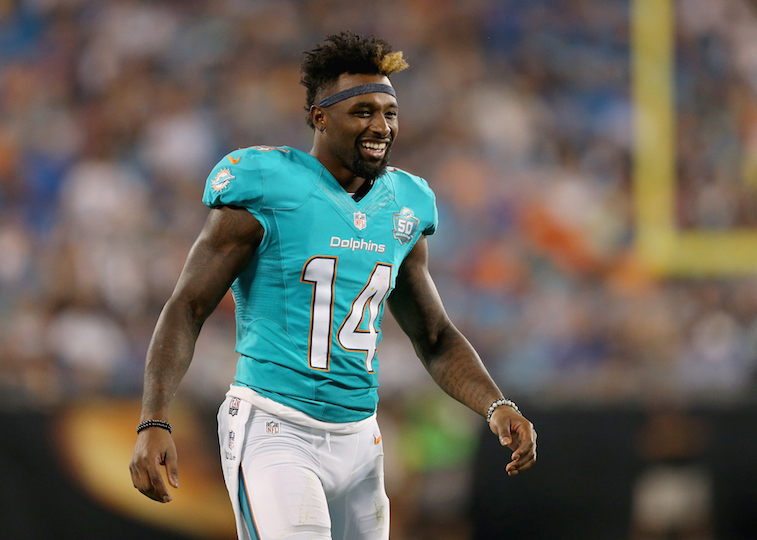 Landry has already expressed interest in going "elsewhere," as his rookie contract is set to expire this year. He says that he wants to stay with Miami, but is willing to move if it means he'll be successful. Landry is an excellent wide receiver. He just needs to find a system that works with him.
The 49ers would be an incredible fit for Landry, as they try to create a new system around Jimmy Garoppolo. Combine these two talents, and you're bound to have fireworks on the field. Granted, San Francisco could take advantage of a losing season and draft a good wide receiver. But, a veteran would be a better fit for Garoppolo while they're building this new team.
Next: We'd be shocked if this star went anywhere.
Malcolm Butler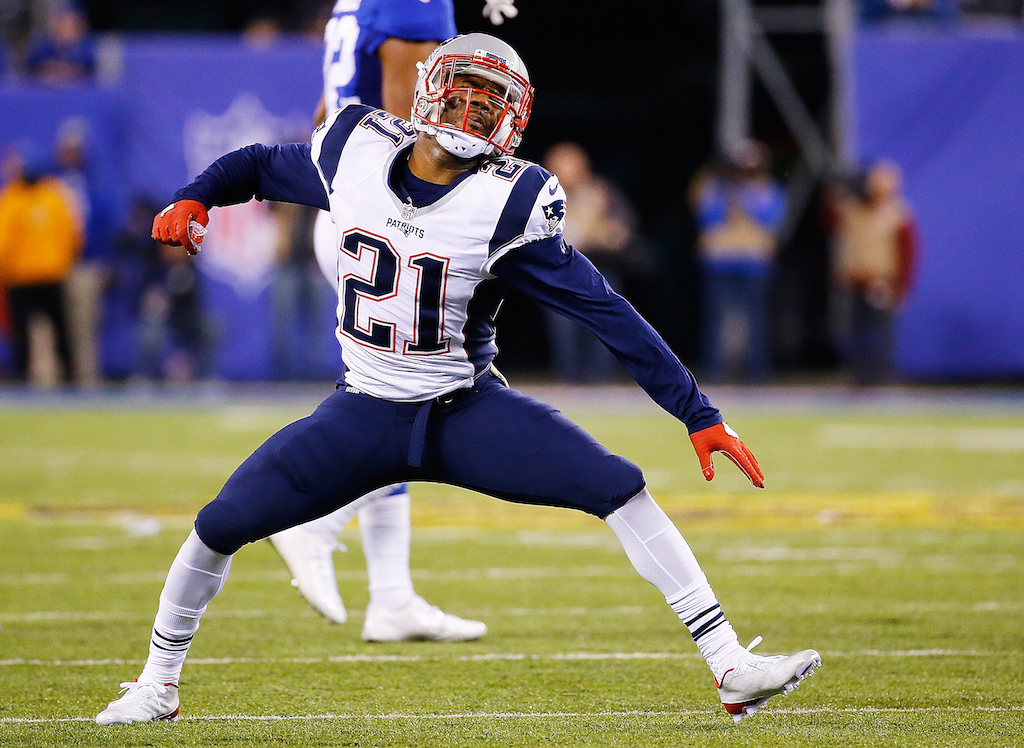 Remember when the Seahawks should have given the ball to Beast Mode for the easy walk-in win in the Super Bowl, and instead, they thought it would be a good idea to pass? Well, Malcolm Butler was the one who ruined that play. He isn't going anywhere, and is easily one of the best corners in the entire league. Nevertheless, he is the number six free agent going into 2018.