Cancer Survivor Chad Bettis Is Leaving Baseball With His 'Head Held High'
Simply reaching the major leagues was enough to make Chad Bettis proud of his baseball journey.
After an extended MLB career, all but a few spring training games coming with the Colorado Rockies, Bettis recently announced his intention to retire.
A cancer survivor who impressed in Colorado, here's why Bettis says he's leaving baseball with his "head held high."
Chad Bettis pitched seven seasons with the Rockies
The Colorado Rockies used a second-round pick on Bettis, a 6-foot pitcher from Texas Tech, in June 2010. A little over three years later, Bettis made his MLB debut and allowed five runs in five innings.
Bettis totaled a 9.12 ERA in 21 bullpen outings in 2014. A year later, Bettis moved to the Rockies' rotation and registered an 8-6 record, 4.23 ERA, and 98 strikeouts across 115 innings and 20 starts.
The 2.4 Wins Above Replacement he was worth that season was the highest Bettis ever posted, assuming he never pitches again.
Bettis improved his record to 14-8 in 2016, but his ERA jumped to 4.79 ERA along the way. The right-hander also allowed 22 home runs, double the 11 he gave up in 2015.
Bettis battled cancer in 2017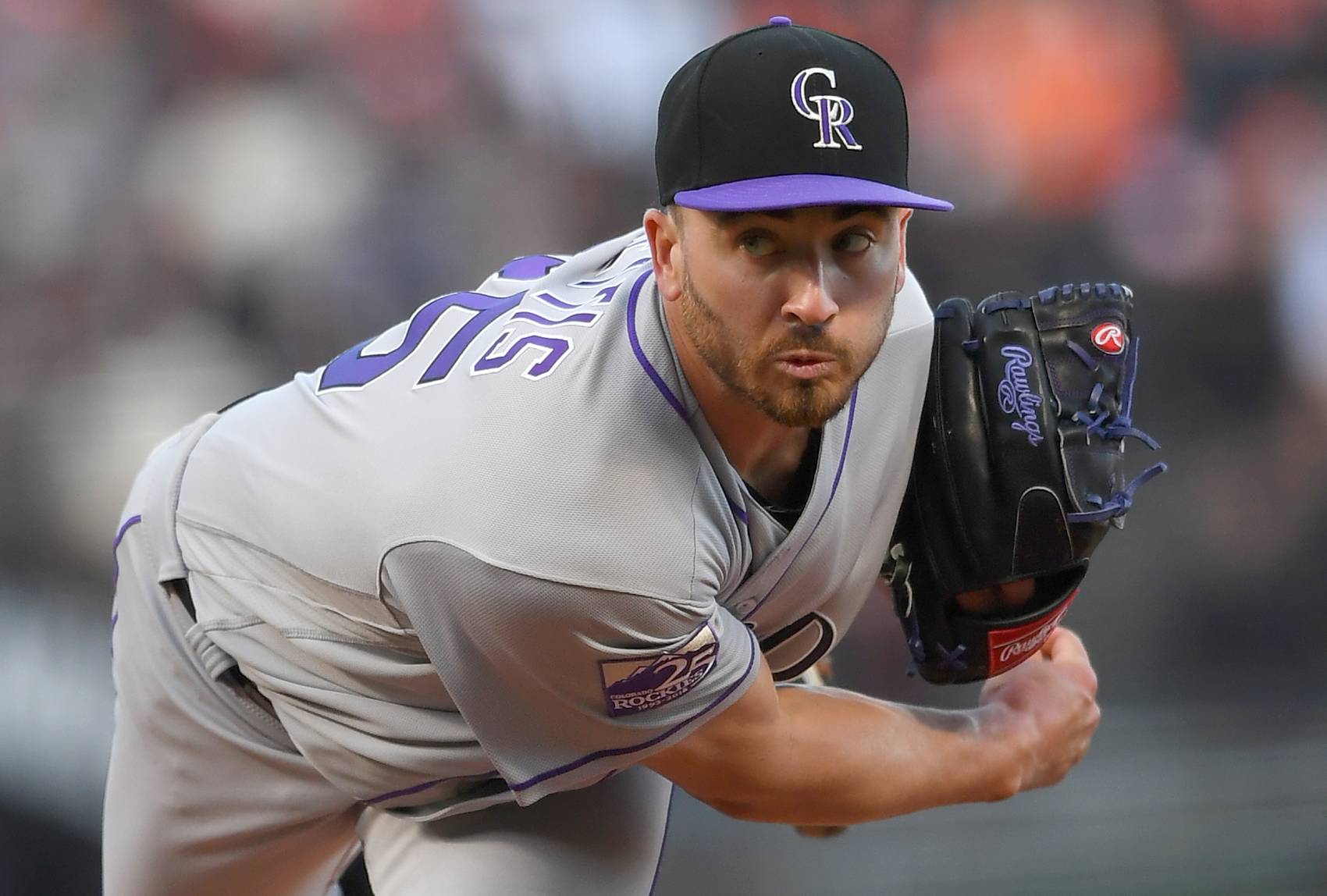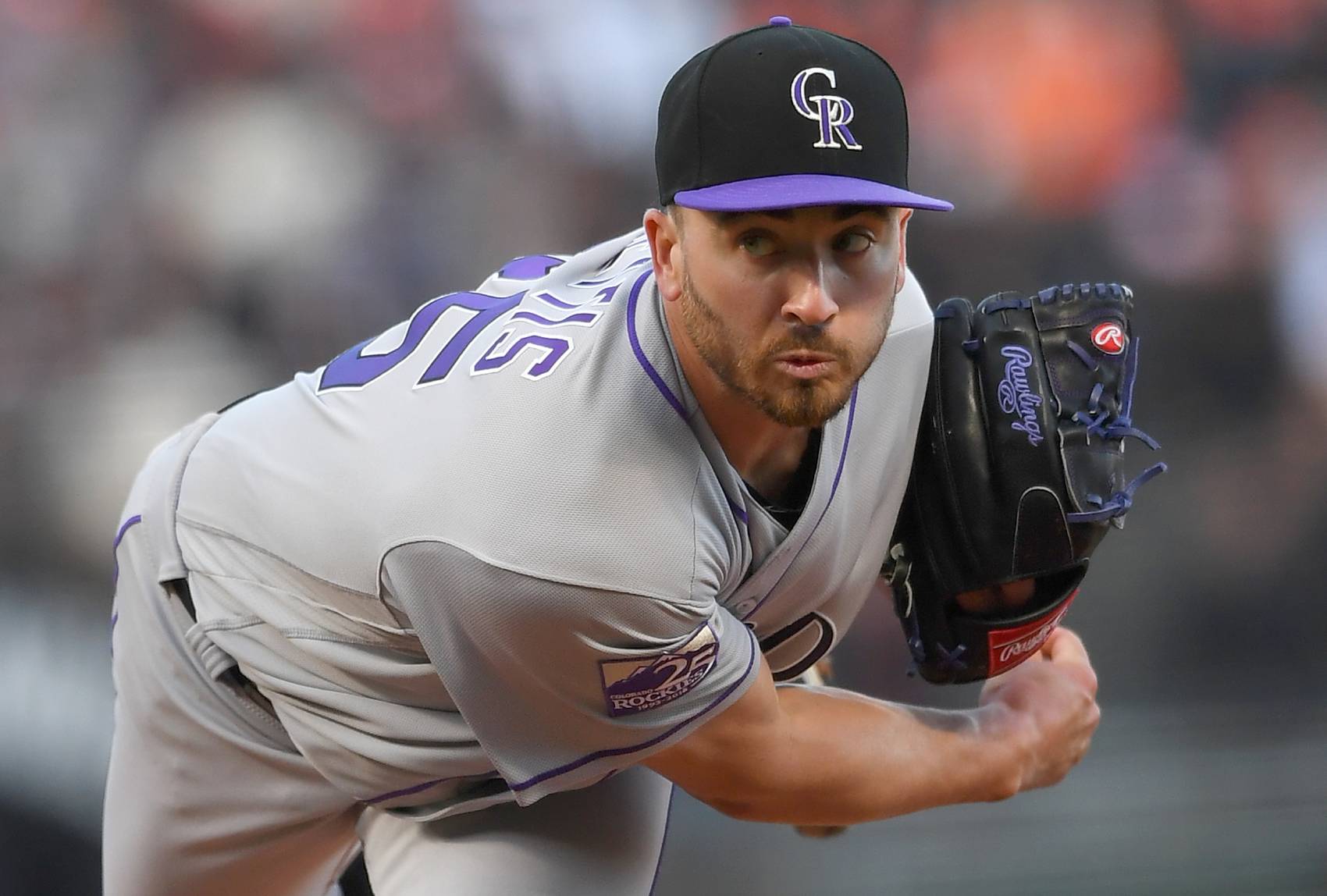 In December 2016, months after completing a standout pitching season by Rockies standards, Chad Bettis received horrible news when doctors diagnosed him with testicular cancer.
Bettis had surgery to remove a testicle and returned to the majors in August 2017. He went 2-4 with a 5.05 ERA in nine starts and was left off the Rockies' postseason roster.
Bettis split 2018 between the Rockies' rotation and bullpen. He ended the year with a 5-2 record and a 5.01 ERA across 27 games and 20 starts.
Last year marked Bettis' final campaign in Colorado. His 6.08 ERA was his highest since 2014 and he started only three of the 39 games he pitched in for a disappointing Rockies team.
Chad Bettis proudly retired from baseball
Chad Bettis signed a minor-league deal with the New York Yankees after the 2019 season ended. The Yankees needed pitching depth and Bettis, either as a spot starter or in the bullpen, hoped to contribute.
Bettis didn't get into a spring training game before the coronavirus pandemic canceled all games. With spring training 2.0 on the horizon and expected to start in early-July, Bettis still could have competed for a spot.
Bettis chose another path, though. In a lengthy Instagram post, Bettis announced he was retiring with his "head held high" and is excited for the next chapter.
"I am honored that I was able to fulfill my childhood dreams, along with being able to share some incredible moments with my teammates, friends, fans, and most important my family."

The Yankees released Bettis from his contract after the announcement. Bettis is a free agent if he wants to make an MLB comeback at any point.
Chad Bettis retired with a 31-31 record and a save in 164 career games. He earned nearly $7 million in the majors, according to Baseball-Reference.