Canelo Alvarez's Restrictive Diet Leaves No Room for Error or Tacos
Canelo Alvarez is one of the best active boxers today, and he is well on his way to becoming one of the greatest. Like many other great boxers, Alvarez has won the title in multiple weight classes. But, like those same boxers and other high level athletes, Canelo Alvarez has to keep a strict diet to stay in shape.
Canelo Alvarez's early career
Like other great boxers, such as Manny Pacquiao, Alvarez's boxing career started very early. In 2005, at the age of 15, Alvarez started boxing professionally. With his great speed, power, and boxing IQ, Alvarez racked up win on top of win. Alvarez won and defended regional titles as well as youth titles, and it wasn't long before he was seen as Mexico's next great boxing star.
In 2011, at the age of 20, Alvarez won his first world title in the light middleweight division. Alvarez kept winning, often by knockout, and he started beating other great boxers, such as Shane Mosley. But, in 2013, at the age of 23, Alvarez got the shot of a lifetime.
Alvarez, with an undefeated record of 42 wins, was given the chance to fight Floyd Mayweather. Mayweather was the most popular boxer at the time, but he was also far more experienced than Alvarez was. Alvarez tried his best to hit Mayweather, but Mayweather dodged and blocked almost everything. In the end, the judges gave Mayweather the win. That said, at the very least, Alvarez came home with a lot of money.
Alvarez conquers divisions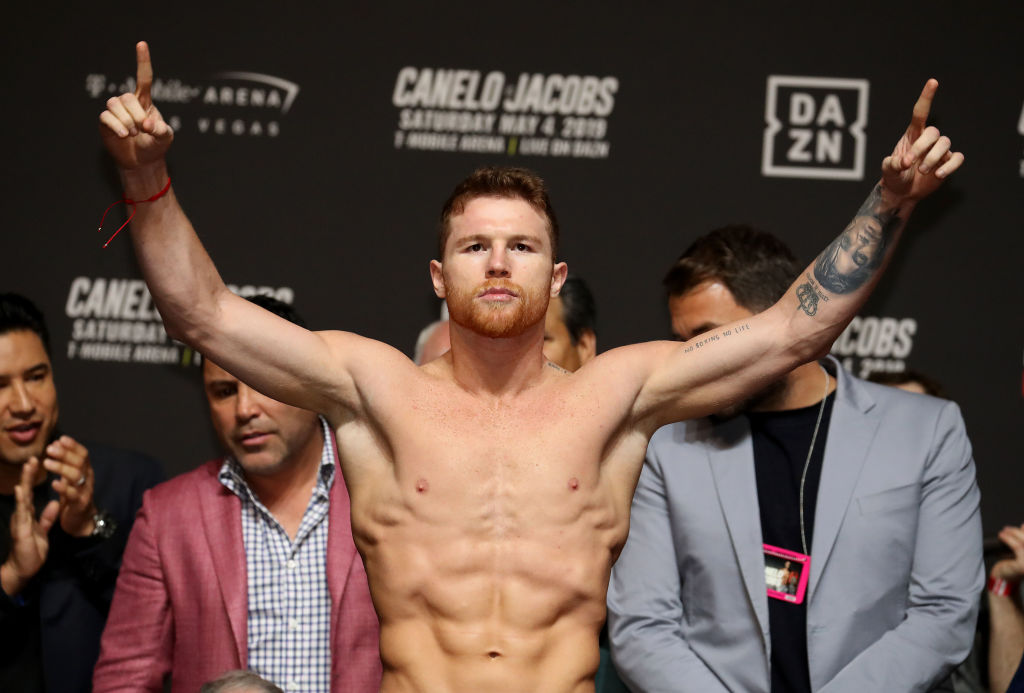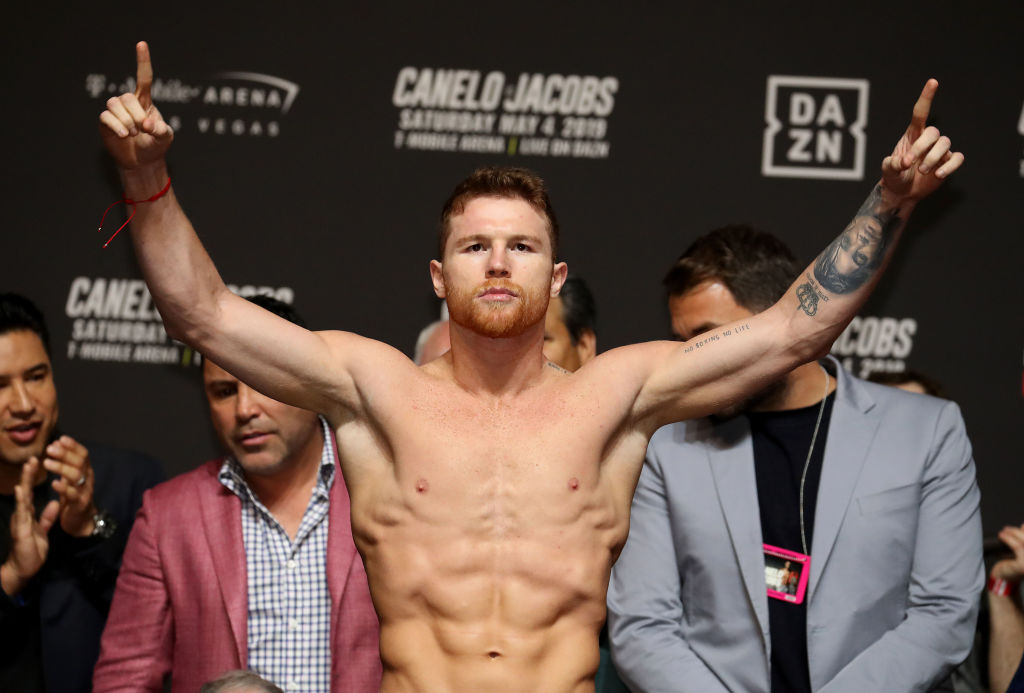 Alvarez bounced back and won his next three fights before he challenged Miguel Cotto for the middleweight title. Alvarez dominated Cotto and then, two fights later, Alvarez knocked out Liam Smith to reclaim the light middleweight title.
Mayweather wasn't going to fight Alvarez again, so he had to forge his own path forward. In 2017, Alvarez challenged Gennady Golovkin, who was one of the best middleweight boxers in the world. The two men fought to a draw, but in the rematch, Alvarez came out on top. Then, Alvarez jumped weight classes again and challenged Rocky Fielding for the super middleweight belt. Alvarez knocked Fielding out in the third round.
Less than a year later, Alvarez again moved up in weight, this time to the light heavyweight division, to challenge Sergey Kovalev. Once again, Alvarez, despite being the smaller man, was able to knock his opponent out. This win gave Alvarez another belt in another division, bringing his current total to four.
A look at Canelo Alvarez's diet
The light middleweight division, which Alvarez competed in when he was younger, has a weight limit of 154-pounds. The light heavyweight division, which Alvarez most recently competed in, has a weight limit of 175-pounds. This may make it seem like Alvarez has been putting on weight without regard for his health, but that's anything but the truth.
As GQ said, Alvarez, like other high-level athletes, has to follow a strict diet so that he doesn't gain too much weight. Weight limits in boxing and MMA are a difficult thing to navigate through, because if you're an ounce heavier than you should be, you can get punished.
As a result, GQ said that Alvarez is only allowed to eat healthy, low-calorie foods when he's preparing for a fight. This usually just means fruits and vegetables, like cucumbers, and a limited amount of lean meat. In fact, he's only allowed to eat starchy foods like bread, rice, or tortillas once a week. But, at the very least, like other fighters, he can splurge after he fights. GQ said that Alvarez likes to eat sushi and tacos after he's had a fight.