Cardinals' Adam Wainwright Latest to Blast MLB Commissioner Rob Manfred For Not Doing 'Anything' For Players
MLB commissioner Rob Manfred is not the most popular guy among players at the moment.
Major League Baseball is just getting past its first work stoppage since 1995. The owners and players union finally agreed to a new collective bargaining agreement on March 10, and somewhat-normal baseball resumed.
But Manfred didn't do himself any favors with the players, who felt like baseball's commissioner sided with the owners every step of the way during the lockout.
Multiple stars have voiced their opinion on Manfred, most of which are not particularly favorable.
St. Louis Cardinals' veteran pitcher Adam Wainwright is now the latest to pile on baseball's commissioner.
MLB commissioner Rob Manfred was seen as an enemy by the players during the lockout
Opening Day 2022, initially scheduled for March 31, was pushed back to April 7. But baseball is back.
After 99 days, the players union and owners signed a new CBA, and free agency was off and running. But it didn't come without significant pushback from players across MLB.
At one point, Manfred took the podium to announce the first two series of the season had been canceled and smiled.
It got so contentious that the commissioner had to address how he had "not been successful" in building a good relationship with the players, per Bleacher Report.
"One of the things that I'm supposed to do is promote a good relationship with our players, I've tried to do that. I think that I have not been successful in that. I think that it begins with small steps."
A long list of players that included superstars Mike Trout and Marcus Stroman voiced their opinions on Twitter during the lockout, and more came forward after.
The latest is Wainwright.
St. Louis Cardinals vet Adam Wainwright "put it bluntly" when speaking on Manfred's role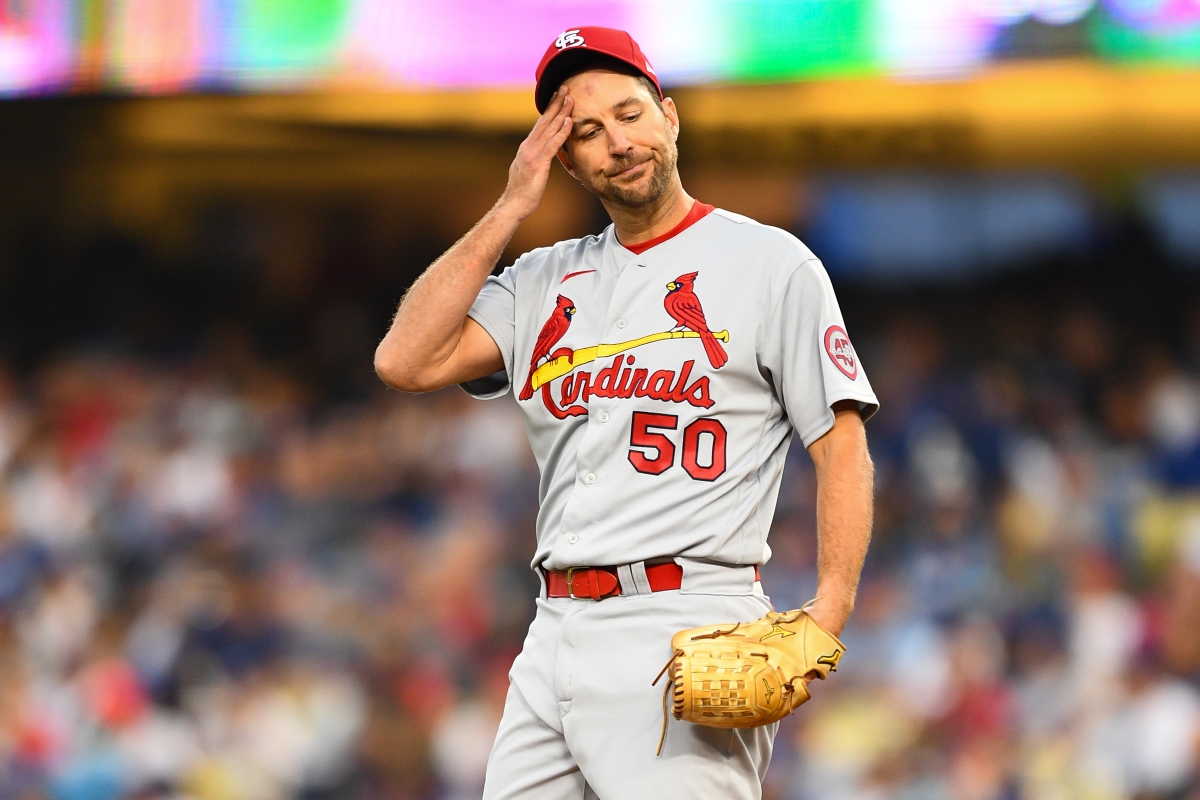 As a 16-year veteran, three-time All-Star, World Series Champion, and longtime Cardinals' ace, Wainwright's words carry more weight than others, especially within MLB players.
And the 40-year-old literally "put it bluntly" when asked about his feelings on Manfred after the new CBA was signed via ABCNews.
To just put it bluntly, he doesn't do anything for us. I know how that's going to read, so Commissioner Manfred, don't take it personal. That's just how it looks from a players' standpoint.

Cardinals' vet Adam Wainwright on MLB commissioner Rob Manfred
Wainwright said two things contrasting things: One, the commissioner didn't — or doesn't — do anything to help the players; and two, none of it should be taken it personally.
Both can be true at the same time. Players are understandably upset, but like Tampa Bay Rays' pitcher Tyler Glasnow said, "I do think his job is probably very hard. It's hard to put yourself in those shoes."
"Time heals all wounds" is the saying. Time will help, but Manfred needs to look in the mirror.
Baseball is back, but with some noticeable differences
The new CBA has a litany of new rules. For example:
A Universal DH
A draft lottery
Advertising on helmets and jerseys
Limits on how many times a player can be optioned to the minors
12 playoff teams
And there are plenty more. It took 99 days for the players and owners to agree on a deal — a lot had to change.
But Wainwright had it right. Manfred did nothing for the players, at least this time around.
And he wasn't the first to come at the commissioner. He's just the latest to fire his fastball.
Like Sportscasting on Facebook. Follow us on Twitter @sportscasting19.
RELATED: 52-Year-Old Ken Griffey Jr. is Still No. 6 on the Penny-Pinching Cincinnati Reds Payroll