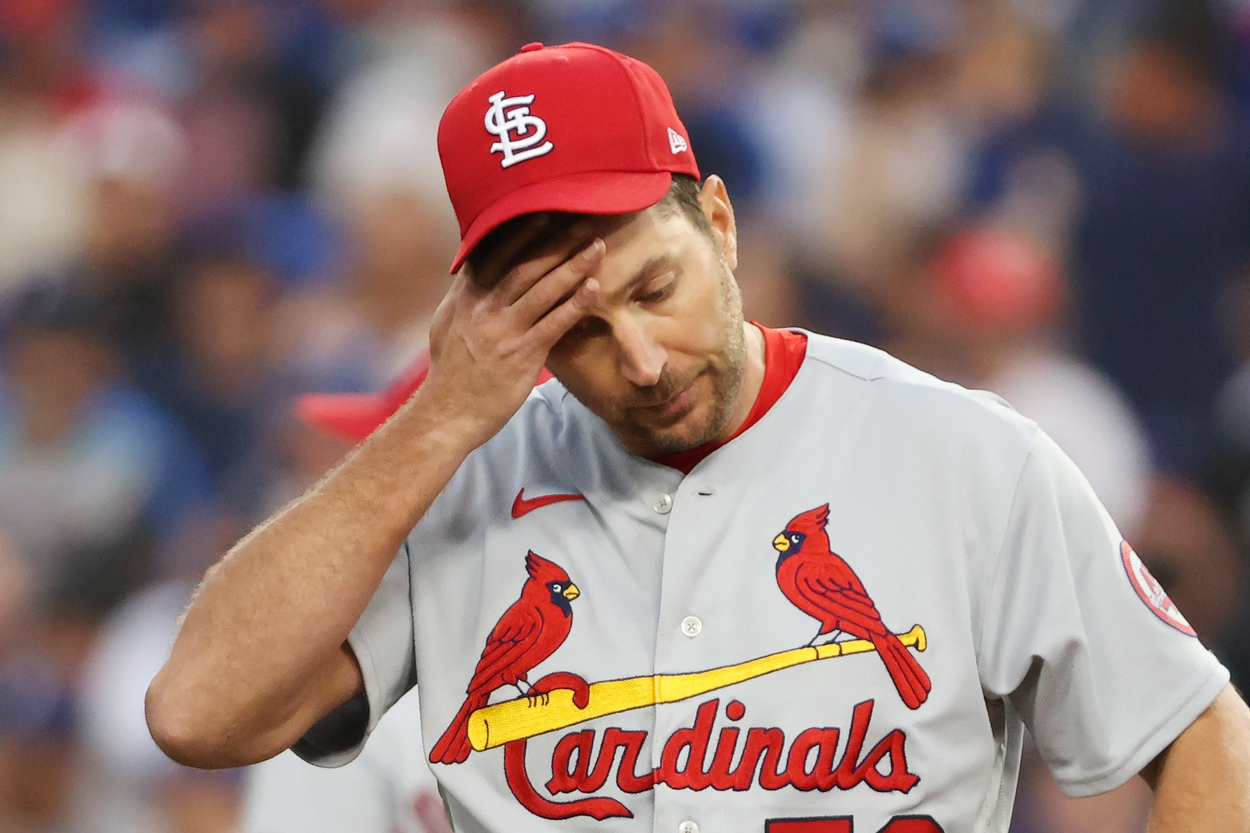 Cardinals Legend Adam Wainwright Rips Owners Amid MLB Lockout: 'I Guess When You Own the Company, You Want to See How Far You Can Stretch It'
St. Louis Cardinals pitcher Adam Wainwright is extremely frustrated with owners amid the ongoing MLB lockout, and he's not holding back anymore.
Article Highlights:
St. Louis Cardinals pitcher Adam Wainwright is extremely frustrated with owners amid the MLB lockout
The 40-year-old said baseball has a habit of getting in its own way, and the owners aren't helping
Wainwright is among several notable MLB players speaking out as neither side makes progress
As baseball's lockout progresses with no end in sight, St. Louis Cardinals great Adam Wainwright is headed back to school.
Unfortunately for those who attend Glynn Academy in Brunswick, Georgia, they won't have an opportunity to copy off the three-time All-Star pitcher's math homework. Instead, Wainwright is preparing for the upcoming season — assuming both sides can reach an agreement in the coming weeks — by training at his alma mater.
As Wainwright awaits word on what his spring plans will look like, he's slowly losing whatever patience he had with the owners.
Adam Wainwright sharply criticized MLB owners amid the ongoing lockout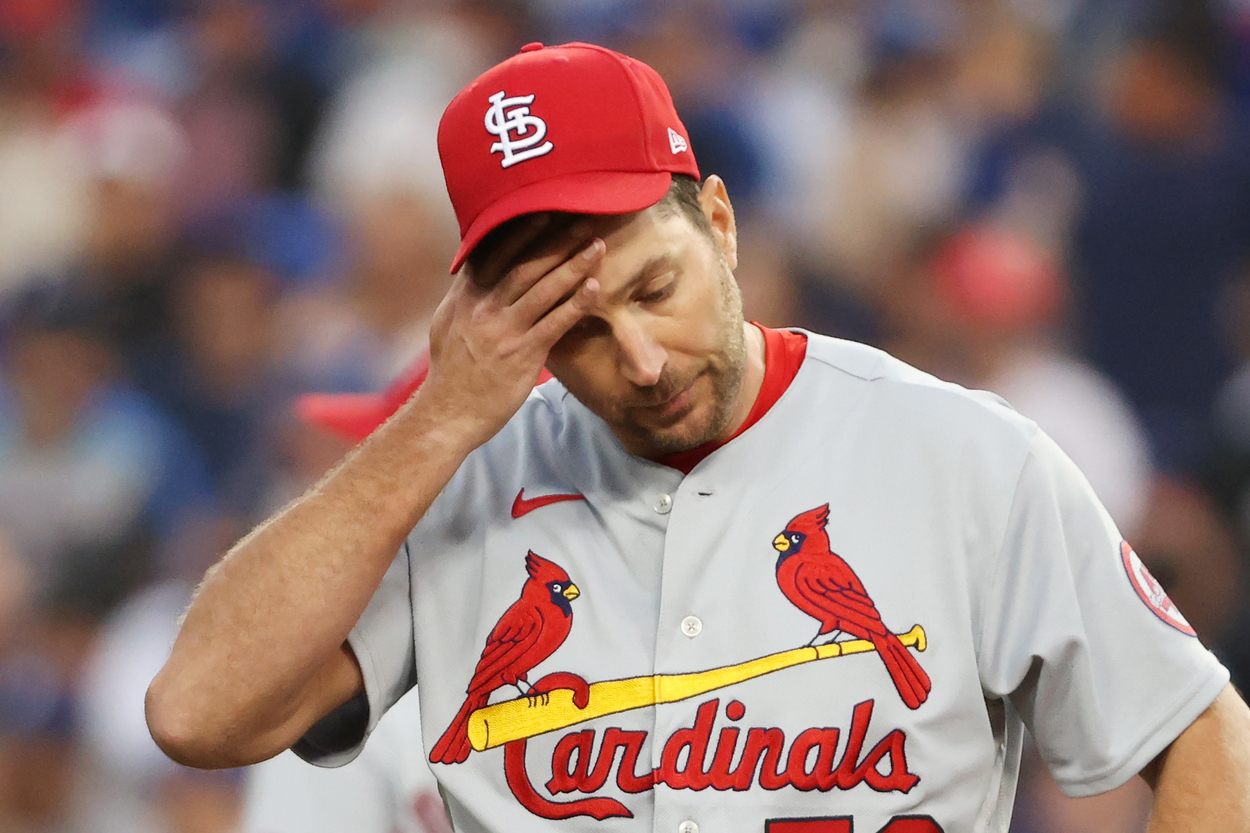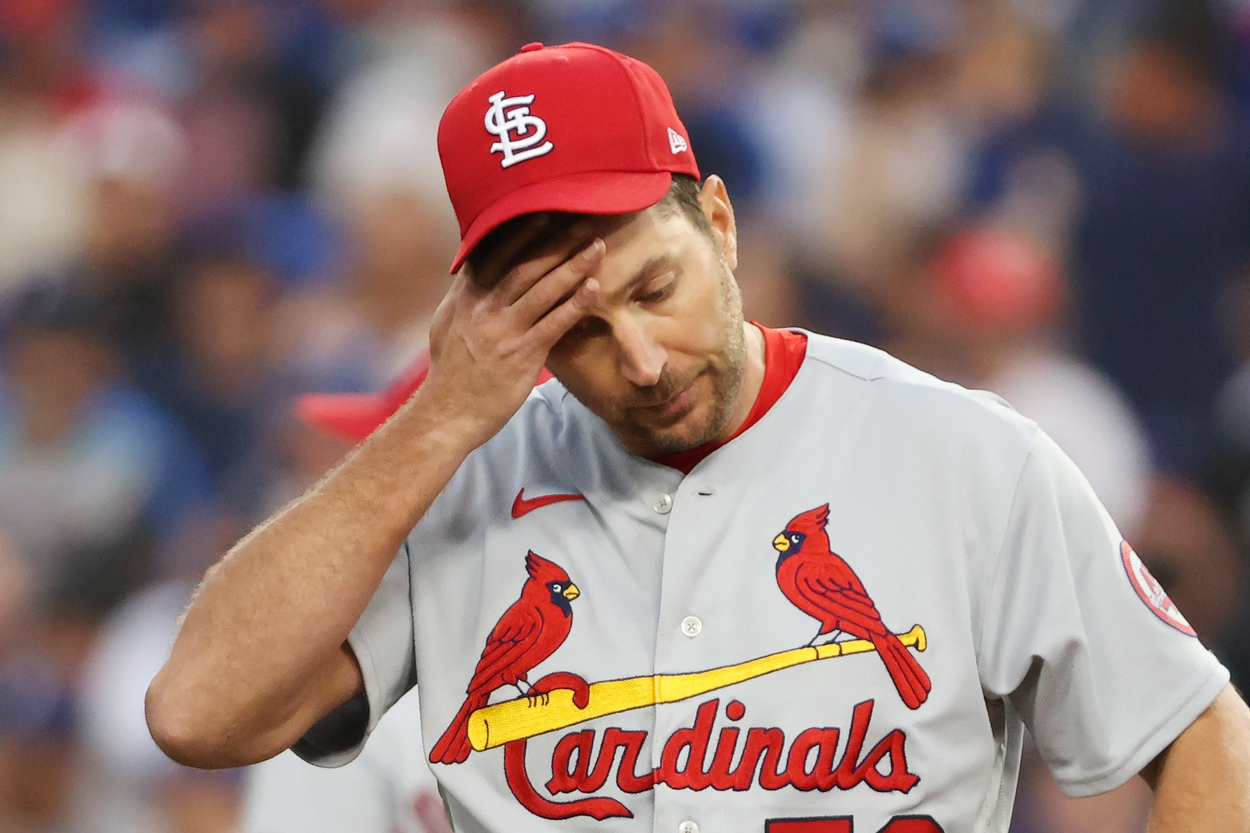 Before March 2020, the only strange seasons Wainwright had encountered were those affected by injuries. He missed the entire 2011 season after having Tommy John surgery and sat out most of the 2015 campaign with an Achilles tendon rupture. Hamstring and elbow problems cost him most of the 2018 season.
Then came 2020, when Major League Baseball played only 60 games amid the pandemic. Although that year's season could potentially have been longer, owners and the players' association publicly clashed throughout the spring on everything from rules to pay. As a result, the 2020 campaign didn't begin until late July.
Now, two years later, both sides are fighting again after the lockout began in December 2021. Wainwright expressed his frustration with the owners' recent demands in an interview with the St. Louis Post-Dispatch's Rick Hummel.
"[The owners are] kind of crazy with their asks. I guess when you own the company, you want to see how far you can stretch it."

Adam Wainwright
According to CNBC, the owners want to add more postseason games and a salary floor. Players hope the league will address service-time manipulation and teams tanking.
When he spoke with the Post-Dispatch, Wainwright admitted he felt for the fans, who could see games missed because of a work stoppage for the first time since 1995.
"Baseball sometimes just needs to get out of its own way and realize we could be the only show going," Wainwright said. "It would just be really great for the game if we were out there playing."
Missed games could cost Wainwright a chance at making history
Wainwright enters the 2022 season with a career 184-105 record. With 16 more wins, he'll become the 121st pitcher in league history to join the 200-win club.
In his interview with the Post-Dispatch, Wainwright said reaching 200 wins would make him feel a "whole lot better" after missing substantial parts of three seasons because of injuries. He also dismissed the idea that analytics and more teams using an "opener" have reduced the impact a starting pitcher can have on a winning club.
"I don't think anybody who knows what they're talking about would say that starting pitching doesn't matter," Wainwright said. "Those are people who have taken it too far the other way."
Wainwright also needs 20 starts with Yadier Molina, the Cardinals' longtime catcher, to set a new MLB record. Molina has caught 305 of Wainwright's 358 career starts; former Detroit Tigers star pitcher Mickey Lolich and catcher Bill Freehan hold the battery-mate record at 324.
Of course, a delayed start to the season and the Cardinals only playing, say, 120 games instead of 162 would throw a substantial wrench in both plans.
Wainwright isn't the only MLB star actively speaking up against owners right now
When the owners and MLBPA clashed in the spring of 2020, numerous players used social media to share their frustrations and enlighten fans on the negotiating process.
A similar process is occurring amid the ongoing lockout. New York Mets pitcher Max Scherzer clearly outlined what players want, including eliminating service time manipulation and tanking, in a Feb. 4 Twitter post.
ESPN's Jeff Passan tweeted a statement from a league spokesman on Friday regarding the MLBPA's decision to reject the intervention of a federal mediator. New York Yankees pitcher Jameson Taillon responded and asked why it took 43 days after the lockout for players to hear from the league.
"It's all extremely tired antics/optics," Taillon said.
San Francisco Giants pitcher Alex Wood suggested a mediator wouldn't be impartial and would use an "already broken system/CBS as [a] guideline toward a new deal."
"[It] makes zero sense for anybody," Wood wrote. "Players are ready to make a fair/mutually beneficial deal!"
If a fair and mutually beneficial deal is not reached in the coming weeks, Taillon and Wood might want to consider joining Wainwright at Glynn Academy. At least they won't have to worry about writing essays.
Like Sportscasting on Facebook. Follow us on Twitter @sportscasting19.