Carlos Dunlap Stole This After the Bengals Traded Him but Has Zero Regrets
Professional sports is, above all else, a business. While it can seem as though players connect with fans in a specific town, at the end of the day, they're hired to do a job. Often, if someone will pay them more, they'll leave for another team. Other times, a team ships them out of town in a trade. This is true in the NFL — since the advent of NFL free agency, players have come and gone ruthlessly while teams also deal them if it makes sense. 
The Cincinnati Bengals recently traded defensive end Carlos Dunlap, but Dunlap didn't leave Ohio without getting a little something extra. Let's take a closer look at the story of what Dunlap stole on his way out the door. 
Carlos Dunlap has spent almost a decade in Cincinnati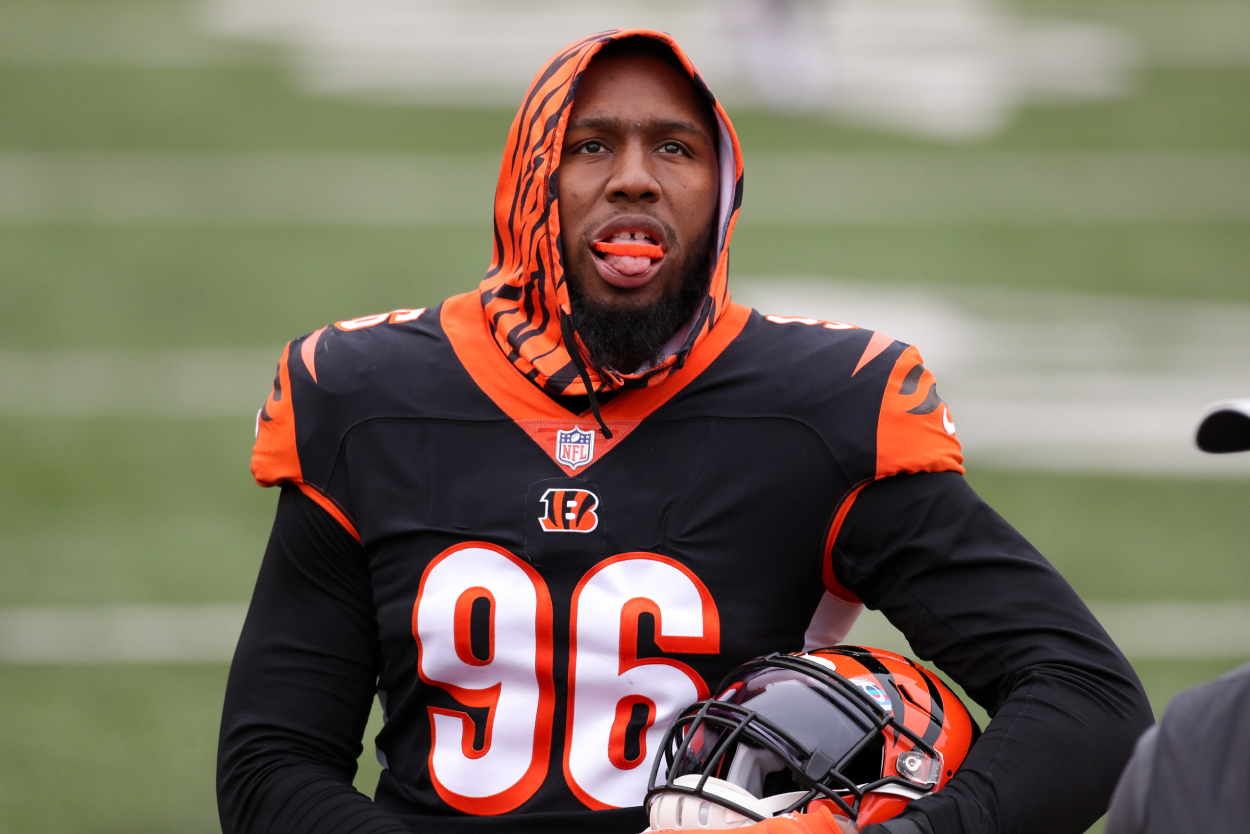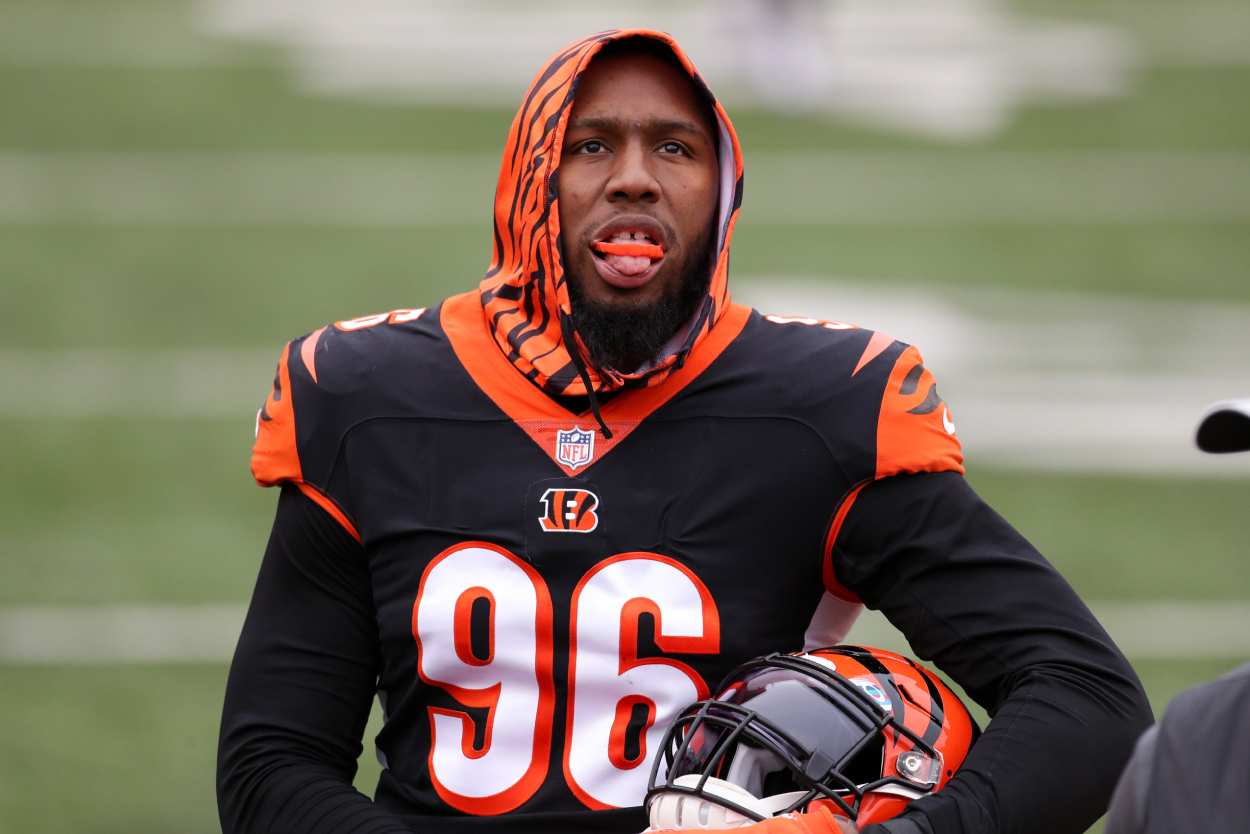 According to Pro Football Reference, Dunlap has been in the league since 2010. The Bengals drafted him with the 54th overall pick in the second round of the 2010 NFL Draft.
The 31-year-old has made two Pro Bowls. He's amassed 82.5 sacks and 328 solo tackles over the course of his career. Despite a pretty stellar output since entering the league, Dunlap hasn't tasted much team success. 
The Bengals were annual playoff contenders for the first five years of his career. They haven't been to the playoffs since 2015, however.
With a relatively new coach and a rookie quarterback, it's clear they're closer to the beginning of a long-term rebuilding plan than they are to the end. For Dunlap, that means more futility without an end in sight. 
A new start with the Seattle Seahawks
Sports Illustrated reported that the Bengals traded Dunlap to the Seattle Seahawks prior to last week's NFL trading deadline. In exchange, the team received center B.J. Finney along with a seventh-round draft pick.
The deal was a win-win. The Bengals get some more salary-cap flexibility while Dunlap gets to play for a contender. As part of the deal, Dunlap had to restructure his contract, but it seemed like a small price to pay.
Now Dunlap immediately moves from one of the league's doormats to a perennial contender. He'll join a talented defense and a team that looks well-positioned as a threat in the NFC. 
Dunlap was in Cincy for quite a long run, and he didn't want to leave without taking something to remember his time in black and orange.
What did Carlos Dunlap steal after the Bengals traded him (with zero regrets)? 
Leaving a job is never easy. Many people have sentimental artifacts in their workspace. It can be something as simple as a stapler or a lucky pen. It can remind people of the good times they had there or the hard work they put in.
Often, people like to grab one of these things as a memento of their time at that particular job. When Dunlap left the Bengals, he was no different. 
According to Total Pro Sports, when the Bengals traded Dunlap, he took more than his talent with him. Dunlap also took the parking spot sign Cincinnati had made for him with his name on it. In a social media post, Dunlap said the following: 
"Took me years to earn this 1st parking spot and I don't regret not one of them…" 
Whatever the organization and fans think about Dunlap, no one can deny he worked his tail off to get where he was. Stealing a parking sign doesn't seem like too much of a transgression either — after all, no one else can use the sign. It was simply a way for a player to have something to remember his time in a Bengals uniform.