Carlos Sainz Jr. Needs to Back Up Boasts of Beating F1's Front-Runners Max Verstappen, Lewis Hamilton
Carlos Sainz Jr. continues to talk big. The Ferrari driver is confident he will challenge defending Formula 1 champion Max Verstappen and seven-time titleholder Lewis Hamilton, assuming he returns for at least one of his remaining two years on his Mercedes contract.
Sainz wants Hamilton to return.
He has been boasting about his ability to beat the front-runners all offseason.
Soon, he'll have to back it up.
Since the end of the 2021 F1 season, Carlos Sainz has working out ways to beat Max Verstappen and Lewis Hamilton
No problem. Sainz, an avid chess player, is itching for a fight.
Buoyed by a solid second half, Sainz carried the momentum of placing eighth or better in each of the final 10 events into the offseason.
Lost in the controversial last-lap pass Verstappen executed to beat Hamilton during the Abu Dhabi GP and earn the drivers' championship was the third-place finisher. All of F1's attention was focused on the reactions of the top two finishers. Verstappen was ecstatic. Hamilton was deflated. Sainz, meanwhile, stood on the podium next to the emotional duo.
He was already plotting his plan of attack for 2022.
"Especially … this second half of the season has given me the right confidence with the car, the right confidence with the team, to know I'm ready for whatever comes next year," he said, reported by formula1.com.
Winless in 141 career stars, Sainz replaced elite drivers with a combined six drivers' titles and 85 wins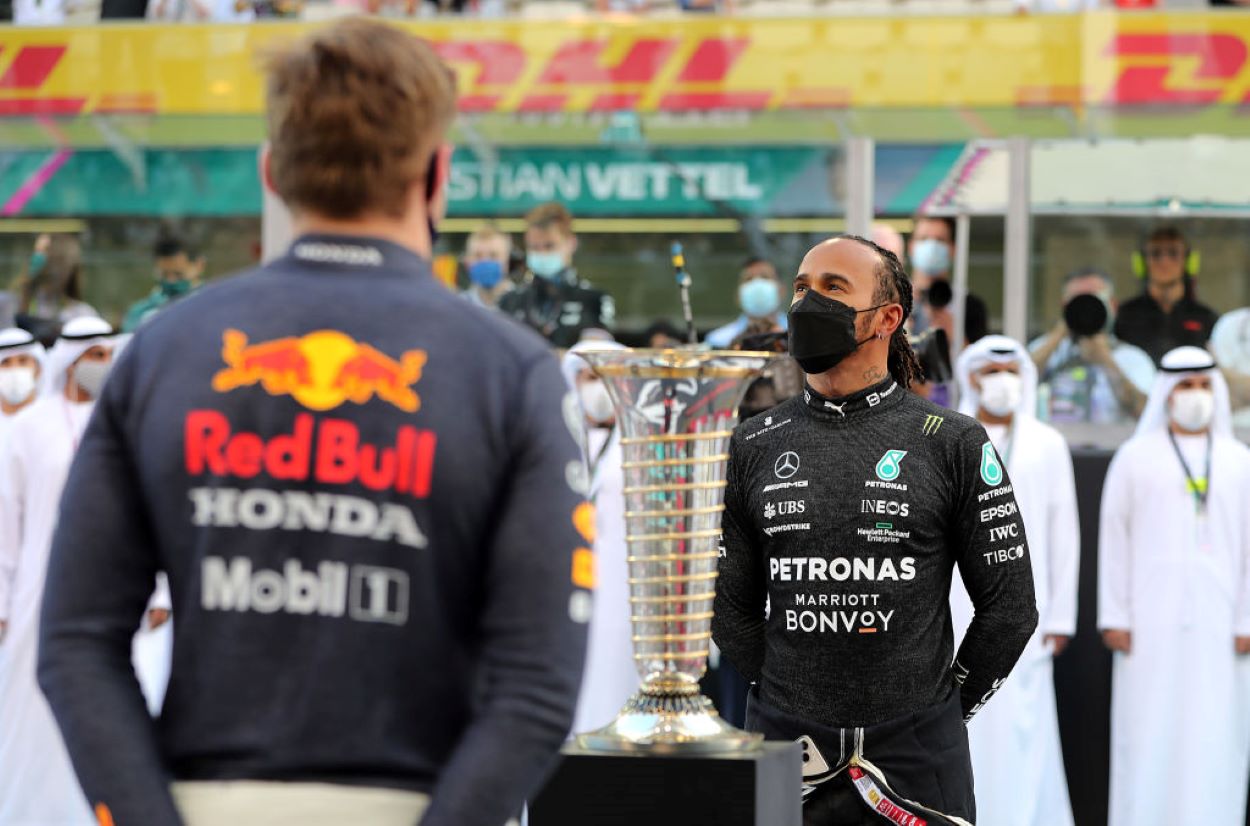 Many F1 insiders consider Lando Norris to be a champion-in-waiting. Not long ago, Charles Leclerc, was in a similar category. Until that is, Sainz, in his first season with Ferrari, outscored his teammate.
A teammate of Verstappen's in 2015, the two refined their skills as teenagers with Toro Rosso. Sainz moved to McLaren, where he replaced one of his childhood F1 idols, two-time F1 champion Fernando Alonso, who has 32 career wins. At Ferrari, he unseated four-time champ Sebastian Vettel, who has 53 wins.
Sainz, who has yet to claim a checkered flag in 141 GP starts, was hired to replace two drivers with a combined six drivers' titles and 85 wins.
Still, Sainz said, he's ready to race out of the shadows and into the spotlight of a championship fight.
Beware, Verstappen and the new No. 1 machine.
Heads up, Hamilton.
Sainz said he's coming after you both.
"Yes, 100%," he said.
Sainz on potential contract extension: 'This winter is an opportunity to find an agreement'
Entering a lame-duck campaign, Sainz signed his current two-year contract in his pajamas. On Feb 12, he revealed he and team officials are in the early stages of negotiating an extension.
"This winter is an opportunity to find an agreement – we are trying," Sainz told Corriere della Sera. "Being world champion with Ferrari is my greatest ambition. I would like to renew as soon as possible."
He would like to get on with racing as soon as possible, too.
Sainz has been talking a good game this offseason.
Soon, he is going to have to back it up.
Like Sportscasting on Facebook. Follow us on Twitter @sportscasting19.
RELATED: Max Verstappen Joins an Elite Fraternity of Young Formula 1 Champions