Carmelo Anthony Once Starred in an 'Anti-Snitching' Video With Gang Members
Carmelo Anthony has revived his career in Portland.
After bouncing around the league and speculation he was a distraction, Anthony has become an invaluable part of the Portland Trail Blazers this season. Anthony's midseason arrival and his presence in their scheme helped Portland reach the postseason.
Although Anthony has had a stellar career and saved his reputation, things weren't always great for the NBA icon. He once stirred up trouble by appearing in an 'anti-snitching' and anti-police video.
Carmelo Anthony has had a Hall of Fame-caliber career
Already 36 years old, Carmelo Anthony is still going strong.
The third overall pick in 2003 and a talented forward who led Syracuse to a national title, Anthony has had a Hall of Fame-caliber career. A 10-time All-Star, Anthony has averaged 23.6 points, 6.5 rebounds, 2.9 assists, and one steal per game in 17 seasons.
Anthony spent the first eight years of his career with the Denver Nuggets, who traded him to the New York Knicks in February 2011. Born in Brooklyn, Anthony took advantage of his homecoming and led the Knicks to three straight playoff berths.
Anthony even led the league in scoring during the 2012-13 season when he averaged 28.7 points a night. The 6-foot-8, 240-pound Anthony has also averaged 24.5 points and 7.1 rebounds in 72 career playoff games.
After a down year with the Oklahoma City Thunder in 2017-18, Anthony played just 10 games for Houston the next season. Anthony signed with Portland in November 2019 and averaged 15.4 points on 43% shooting with 6.3 rebounds — his highest since 2015-16 — and 1.5 assists.
Anthony has spoken out against police brutality
Carmelo Anthony has used his platform over the years to speak out against police brutality.
Although he was born in Brooklyn, Anthony spent much of his childhood in Baltimore. During a 2016 interview with Vice Sports, Anthony said he built "relationships" with Baltimore police, but some still gave him problems.
"And there will always be the one out of five who, you see him, you already know that it's instant problems, right away. It's not about trying to take down, or bad-mouth the police force and the officers. There are good police, and there are f—ed up police. That's the way it is."
Anthony recently told the New York Times he believes America needs police, but "we need to hold them accountable."
Anthony once participated in an 'anti-snitching' video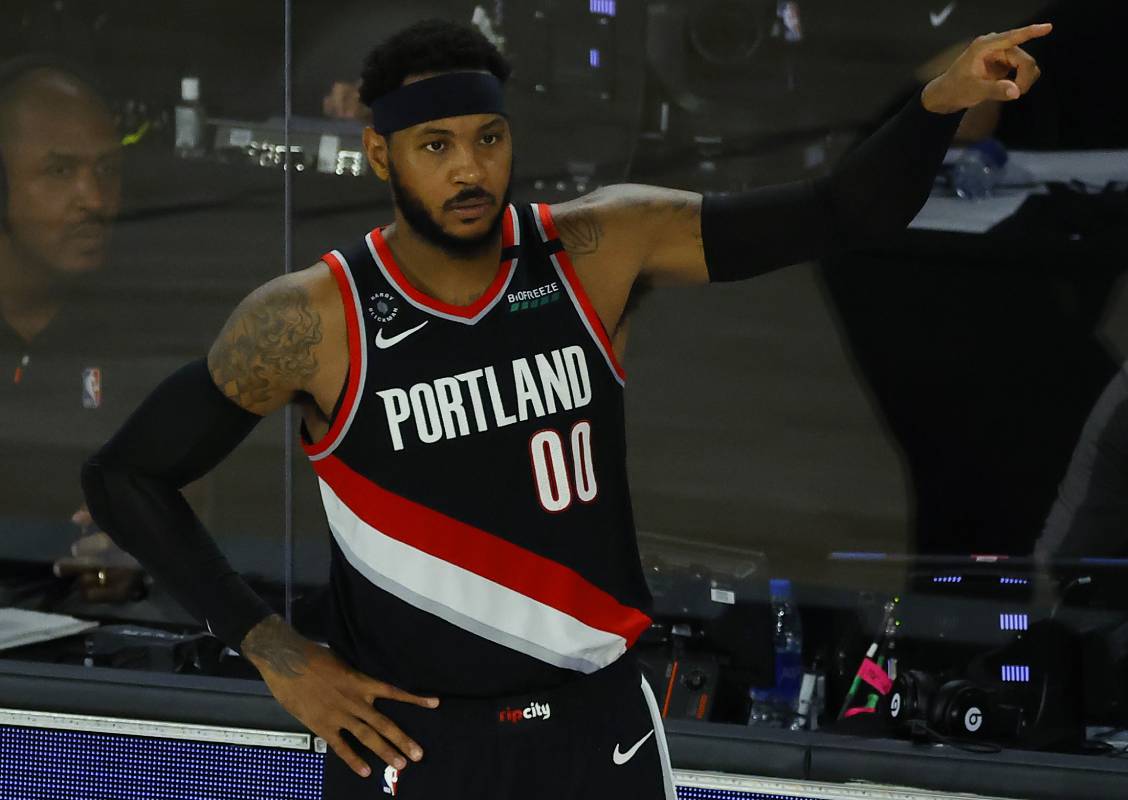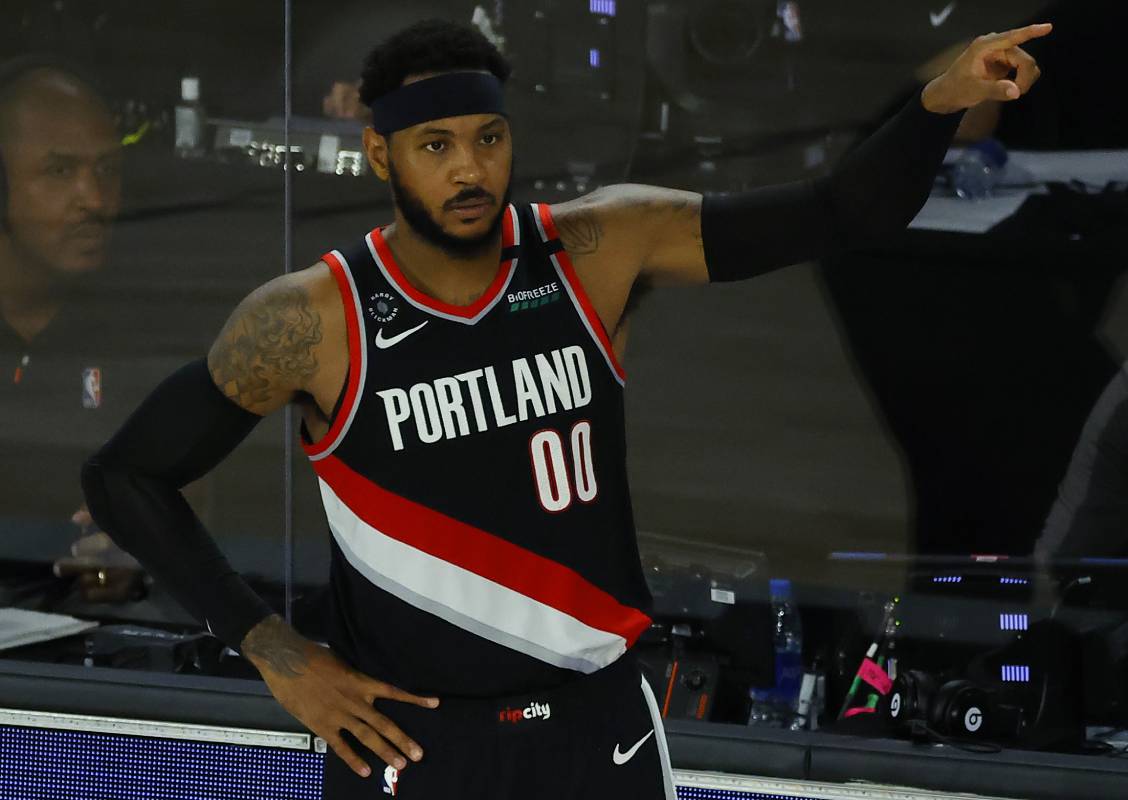 Carmelo Anthony's modern commentary on the police and police brutality may surprise older NBA fans.
In late-2004, a video emerged of Anthony participating in a "Stop Snitching" video. The movement called for people to not The movement called for people not to become informants.
The video was mostly directed at Tyree Stewart, a man ESPN described as a "a marijuana kingpin who reportedly once tooled around West Baltimore in a $100,000 Mercedes." Stewart later arranged drug deals between his associates and undercover officers.
Anthony called his involvement in the profanity-laced video a joke. However, Anthony reflected on his frustration with Stewart in a 2006 interview with ESPN.
"Tyree ran our neighborhood. Now he's working with the state and the feds. You can't do that. He turned his back on the 'hood."
The NBA never punished Anthony, then with the Denver Nuggets, for his involvement in the video. It nonetheless remains one of the few stains on Anthony's excellent career.
Like Sportscasting on Facebook. Follow us on Twitter @sportscasting19.