Panthers Owner David Tepper Owns a Pair of Big Brass Balls That Signify How He Does Business
David Tepper didn't get rich enough to buy a $2 billion football team by holding back. Long before purchasing the Carolina Panthers in 2018, Tepper made a name for himself away from the football field. As one of the few people who profited from the 2009 financial collapse, Tepper developed a reputation for having "brass balls." He even got himself a pair of brass testicles that he kept at his desk at work. 
Who is David Tepper?
RELATED: Daniel Snyder Wouldn't Be the First Owner Stripped of His Team
According to The Street, Tepper was born in Pennsylvania in 1957. An avid fan of sports, his love for football predates his business career. He graduated from Peabody High school in 1975 and immediately pursued a business degree at the University of Pittsburgh. After graduation and a brief stint at an investment firm, he returned to school at Carnegie Mellon University and got his business MBA. 
With a graduate degree, he began working for Republic Steel as a member of their financial department before moving on to Keystone Mutual Funds. However, his big break came when he got a job at Goldman Sachs. There, he spent several years climbing the ladder until he became their top trader. 
Not yet 30 years old, Tepper developed a reputation for taking calculated risks that always paid off. In the stock market crash of 1987, Tepper almost singlehandedly saved Goldman Sachs from disaster by buying corporate bonds and watching the disaster subside. After several years with the company, he left to start his own hedge fund firm called Appaloosa in 1993. Beginning with a few million, Tepper grew the firm to be worth several billion dollars.
Tepper takes the field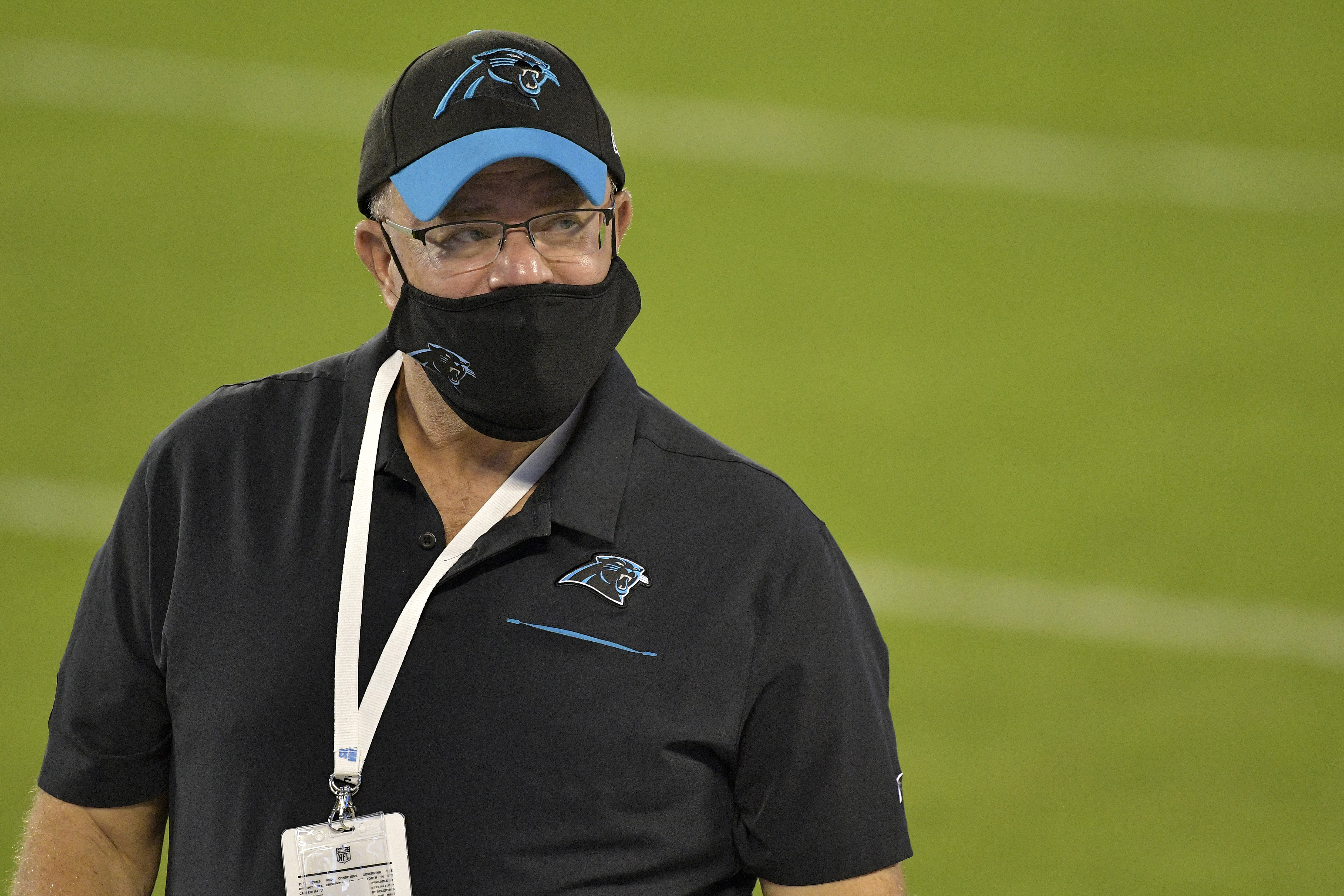 RELATED: Is Dan Snyder the Richest NFL Owner?
A large chunk of this came during the housing collapse of 2008 when he bet on the banks coming out of it and won significantly. Not long after, he began his career as a sports owner. He celebrated his success after the housing crash by purchasing a five-percent share of the Pittsburgh Steelers. However, as a minority owner, this was more of a side project than owning a majority share.
When it became clear that Jerry Richardson was selling the Carolina Panthers team that he founded, Tepper put together an attractive investment group to purchase them for a record $2.275 billion after Richardson was forced to leave due to a toxic work environment for women and people of color. It was another big move in a career of big moves. This is where the brass balls come into play.
Tepper's brass balls
Tepper is relentless when it comes to many aspects of his life. He is, after all, the man who bought a $50 million mansion owned by the man who passed him over at Goldman Sachs only to tear it down and build a bigger one. With this carefree attitude that takes no prisoners, his brass balls became a staple of his persona.
At Appaloosa, he owned a set of realistic brass balls inscribed with, "THE MOST VALUABLE SET OF ALL TIME." He rubbed every time they were about to make a major trade. New York Magazine reported on the gift in an article about Tepper's relentless nature. 
The balls were a gift to Tepper from a former employee — Alan Fournier, who now runs his own fund, Pennant Capital Management — in the wake of Tepper's big score in 2003. Tepper had purchased the distressed debt of the three then-largest bankruptcies in corporate history: Enron, WorldCom, and insurance giant Conseco. When they emerged from bankruptcy and the debt appreciated, Appaloosa went up a whopping 148 percent.
This was just one of the many stories about Tepper's ability to take big gambles while doing what he needs to do to get ahead. There's no mention on if the brass balls remain with him in Carolina, but if they do, he may just need to rub them a few times to get the Panthers back to the Super Bowl.