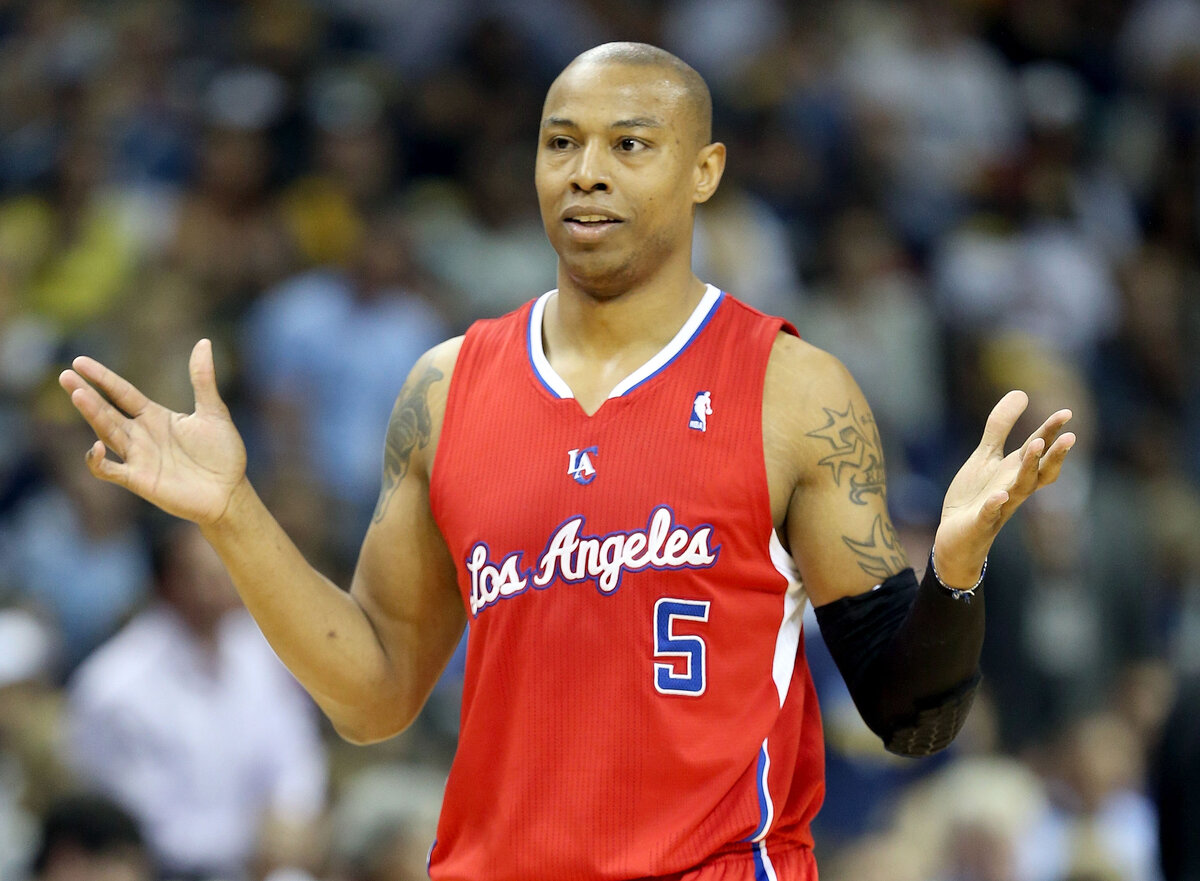 Caron Butler Went From NBA All-Star to Burger Baron
Veteran small forward Caron Butler had a successful NBA career and made plenty of money along the way. Butler even bought several Burger King franchises.
Veteran NBA forward Caron Butler made plenty of money in the league, and he made sure to spend it wisely.
A veteran shooter who won a championship with the Dallas Mavericks, Butler had an intriguing 14-season career. From teaming up with Gilbert Arenas in Washington to witnessing the rise of Blake Griffin and Chris Paul in Los Angeles, Butler saw it all over the years.
Butler's success on the court followed him into the business world, as evidenced by his investments in Burger King franchises.
Caron Butler had a busy start to his career
An All-Big East forward at UConn, Caron Butler won Big East Player of the Year in 2002.
A few months later, Butler made his NBA debut as the 10th overall pick of the Miami Heat. Butler averaged 12.5 points, five rebounds, and 1.5 steals per night in 146 games with the Heat across two years.
Miami traded Butler to the Los Angeles Lakers in the summer of 2004 as part of the Shaquille O'Neal trade, and Butler averaged 15.5 points on 44.5% shooting in his lone year alongside Kobe Bryant.
Los Angeles traded Butler to the Washington Wizards in August 2005 for Kwame Brown, and the former lottery pick finally broke out. Over the next four seasons, Butler averaged 19.4 points, 6.6 rebounds, 3.8 assists, and 1.9 steals per night.
Butler shot 45.9% from the field and made two All-Star Games playing next to Gilbert Arenas on the Wizards.
Butler became a journeyman in his final seasons
When the Washington Wizards traded Caron Butler to the Dallas Mavericks midway through the 2009-10 season, it began a round of musical chairs.
Butler won an NBA Finals with the Mavericks in June 2011, then returned to Los Angeles and spent two seasons with the Clippers. After he once played with Kobe Bryant on the Lakers, Butler witnessed the duo of Blake Griffin and Chris Paul turning the Clippers around.
In his final three seasons, Butler played for four teams before he retired in February 2018, nearly two years after his last game.
For his career, Caron Butler averaged 14.1 points, five rebounds, 2.3 assists, and 1.3 steals per night in 881 games and 732 starts. Butler hit 43.4% of his shots and drilled 34.8% from three-point range.
In 65 career playoff games, Butler averaged 11.7 points, 5.3 rebounds, and 1.1 steals.
Caron Butler went from Burger King to owning some of them
Playing 14 NBA seasons allowed Caron Butler to make plenty of money from basketball. 
According to Basketball-Reference, Butler — who is entering his first season as a Miami Heat assistant coach — made $84.6 million in the NBA. Both during and after his playing career, Butler made responsible decisions with all of that money.
Growing up in Wisconsin, Caron Butler worked at Burger King as a teenager to support his family. According to an interview Butler did with blackenterprise.com, the veteran forward owned six burger King franchises by 2010.
"It's a situation with Burger King where you can't lose. You can look at the Burger King name and its proven success in the fast food industry. Working there two years as a teen, knowing how things function inside and out, I thought it was a great investment. Their franchises will live on and you'll continue to group and double your value."
Butler said he spoke with Lakers legend Magic Johnson about investing in businesses and making wise financial moves.
All stats courtesy of Basketball-Reference.