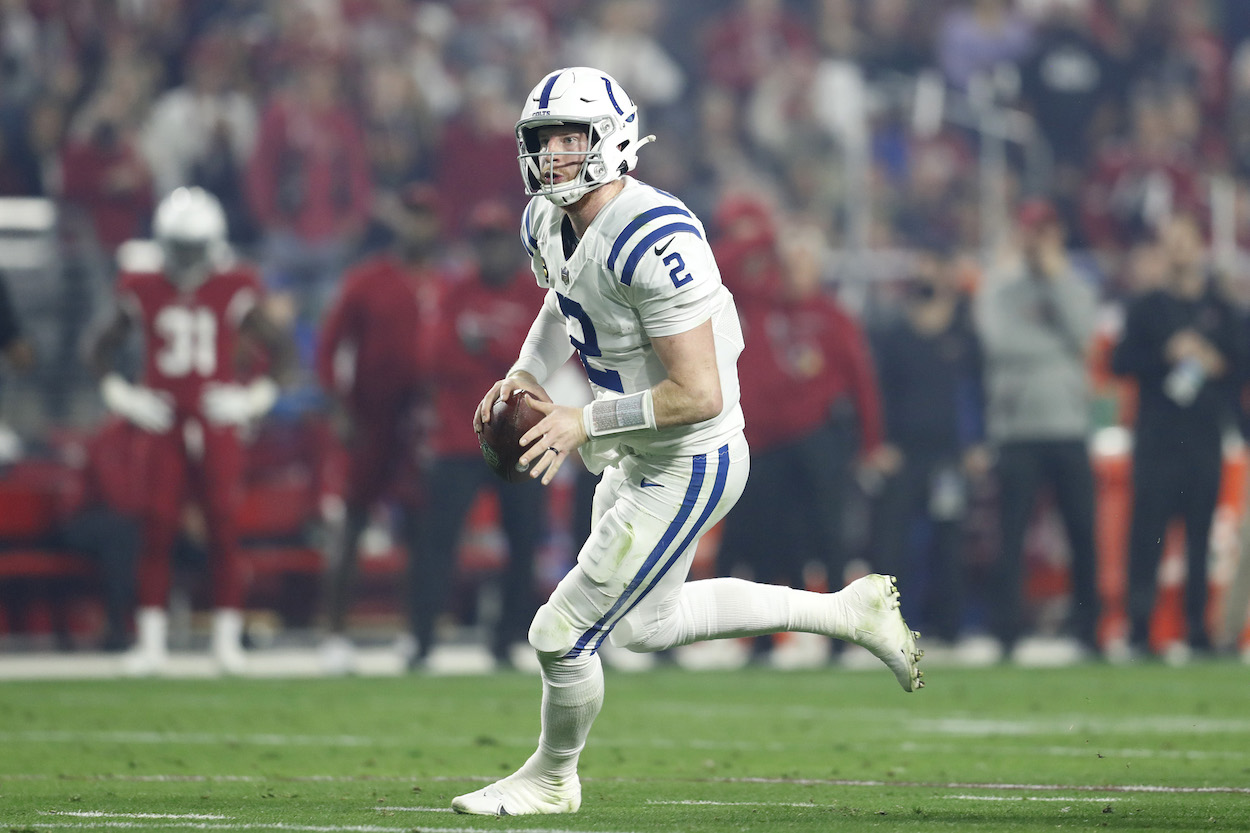 Carson Wentz Is the Ultimate Scapegoat for Colts GM Chris Ballard
The Indianapolis Colts are taking the golden chance to pin Carson Wentz as the main source of all their problems in 2021.
It's been well-documented up to this point; Carson Wentz and the Indianapolis Colts had an extremely disappointing 2021 NFL season. Despite appearing like locks to make the postseason after their Christmas Day win over the Arizona Cardinals, they failed to take care of business during Week 17 and 18, costing them a playoff berth.
Since the Colts' crushing end to the year, blame has been passed around quite liberally, with most of it heading Wentz's way. Most Colts fans expected him to elevate the team to that of a Super Bowl contender. Instead, he couldn't even lead Indy to the Wild Card Round.
Why the Carson Wentz criticism is fair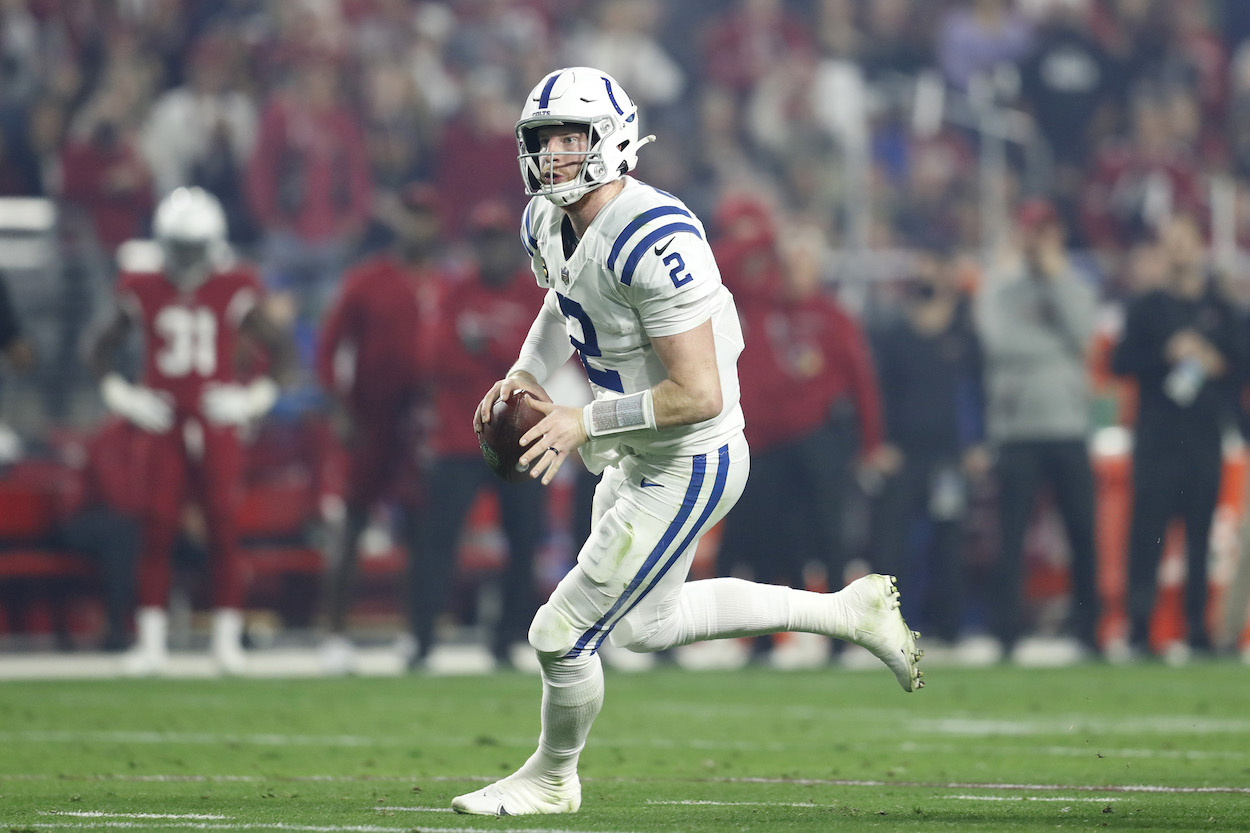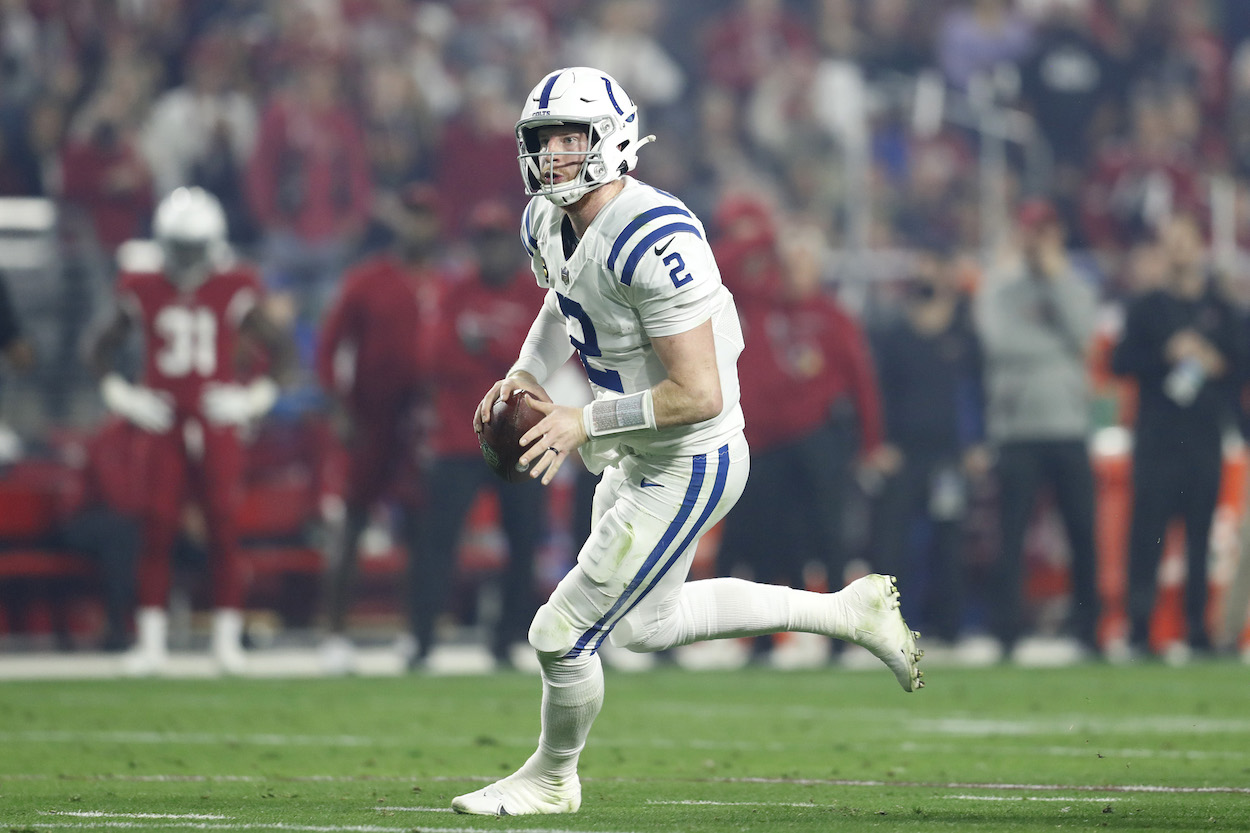 Before diving into how Colts general manager Chris Ballard is using Wentz as a giant scapegoat, it's essential to acknowledge Wentz is by no means above criticism. He greatly struggled during the final two weeks. If he had played at a league-average level during either one of these two games, the Colts would've made the playoffs.
Additionally, Wentz still struggled with the odd mistake that had everyone looking around, confused as to what he could've been thinking. Whether it was an ill-timed fumble or a risky pass leading to an interception, Wentz has a problem with trying to do too much, too often.
With all of that said, the 2016 No. 2 overall pick still finished 2021 with 27 passing touchdowns, 3,500-plus yards, only seven interceptions, and a top-10 quarterback rating. That level of production doesn't just grow on trees in the NFL, and it certainly helped Indianapolis more than it hurt.
That begs the question, why is Chris Ballard — aggressively — going out of his way to blame Wentz for anything and everything?
Colts GM Chris Ballard is using Carson Wentz as the ultimate scapegoat
Once the final whistle sounded in Jacksonville during Week 18, the Colts leadership group immediately jumped into damage control mode. They knew fans would be furious with their failure to make the playoffs. They couldn't avoid the conversation. Owner Jim Irsay was livid — blame had to be passed down upon someone.
Obviously, Ballard isn't going to blame himself for his roster missing the playoffs, and the Colts fan base has grown quite fond of head coach Frank Reich over the tears. That leaves one central pillar available to come down on — Carson Wentz.
Not only did Wentz struggle down the stretch, leaving the door open for extra criticism, but he was a newcomer to Indianapolis who is already routinely criticized by the national media. It's the most convenient scapegoat in the history of scapegoats. Ballard came down hard on Wentz, calling out his play, leadership, and future. The Colts aren't even trying to hide that they're looking to move off the quarterback after just one season.
The Colts should be worried about Chris Ballard
The truth is that Ballard is just as much to blame for the Colts' poor season as Wentz. Despite being universally considered one of the best general managers in football, he had a downright miserable season from a roster construction standpoint.
Here's a quick look at some of the mistakes Ballard made this past season and offseason:
signed 30-year-old Eric Fisher to play left tackle, who missed games and performed poorly
forced Carson Wentz to play on two sprained ankles due to not having a reliable QB2
T.Y. Hilton at WR2, who missed seven games and only caught 23 passes
31-year-old Jack Doyle at TE1, who only caught 29 passes
no above-average pass rusher (top sack-getter was DT DeForest Buckner with 7.0)
zero notable trade deadline acquisitions
Wentz struggled down the stretch. However, the roster around him was by no means an elite one. In fact, one can reasonably argue the receiving weapons around Wentz were some of the worst in the AFC. Guys like Patrick Mahomes and Josh Allen were throwing to Tyreek Hill and Stefon Diggs while Wentz was being asked to complete passes to the corpse of T.Y. Hilton.
Wentz won't be getting another chance in Indy. That ship has sailed. However, a close eye should be kept on Ballard and how he builds the Colts moving forward. He shouldn't be allowed to exit 2021 free of all blame. If anything, he deserves more blame than Wentz for how things ended.
All stats courtesy of Pro Football Reference.