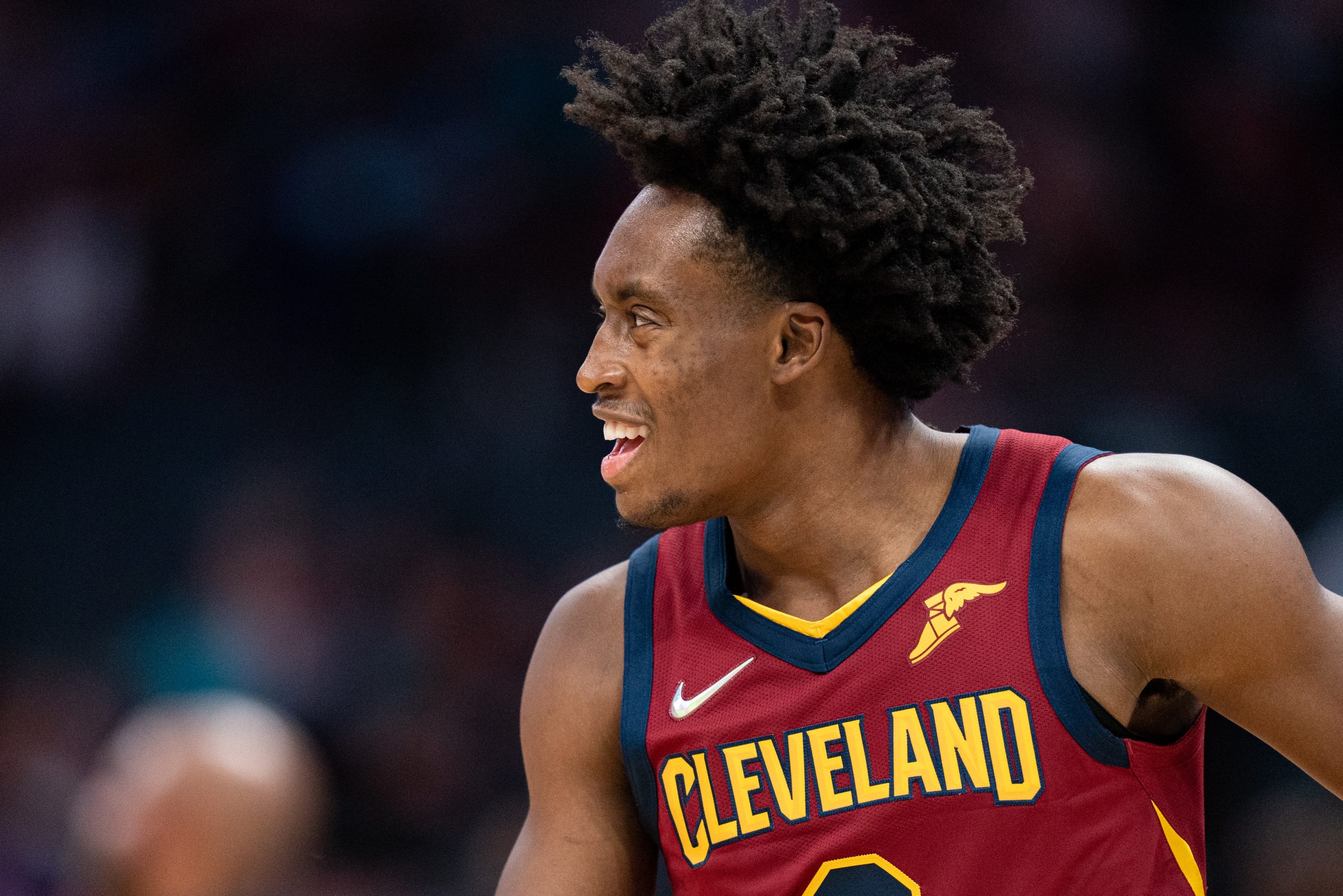 Cavaliers GM Reveals Aspirations for Collin Sexton, Caris LeVert Free Agency
New Cleveland Cavaliers GM Mike Gansey is already charting a path for forthcoming free agency decisions.
The Cleveland Cavaliers have been the NBA's feel-good team of the season. On October 13th, FiveThirtyEight's NBA Predictions Model forecasted the Cavs at 25 wins. Currently, they are 36-25, sitting at fifth in the Eastern Conference Standings, and today, that same model projects they will win 46 games.
The team has weathered storms along the way with injuries to star players. Ricky Rubio, a strong offseason backcourt addition, tore his ACL. Collin Sexton has been out for the season since November. While the roster as-is sustained a level of excellence given the circumstances, the team was able to trade Rubio for Caris LeVert, giving Cleveland another offensive weapon and a greater chance at postseason success.
Moving from mediocrity and a rebuild into an era of competitiveness, the team promoted Mike Gansey to general manager after serving as assistant general manager for the last several years. Gansey is already looking forward to the team's future and roster retention.
Cavaliers roster is coming together and could push in the playoffs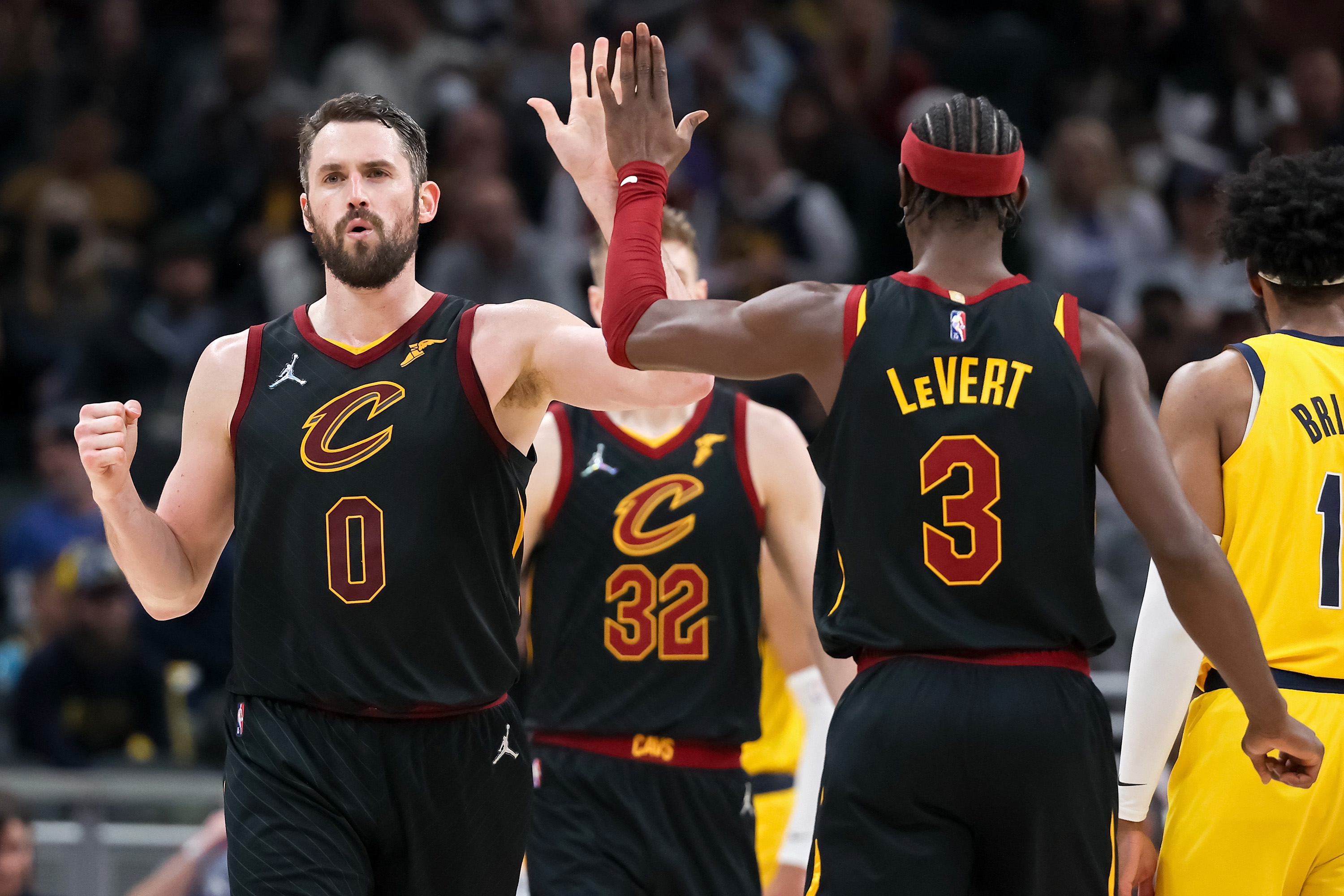 The Cavs were performing well this season with their roster as constructed, but they've landed on their final form after the trade deadline.
Caris LeVert is the latest addition, who, in his fifth year of action, is the fifth-most experienced player on the team. That should show you just how much room there is yet for this core to grow together.
Cleveland has a nice mix of skills on its roster, but the defensive end is where this team excels. With the fourth-best defensive rating in the league, the team is anchored by rim protector Jarrett Allen, who made his first All-Star team this year representing the hosting city. Evan Mobley, rookie out of USC, is also doing his part on that end with a 1.7 defensive box plus-minus.
But the defense is a true team effort. An Eastern Conference Executive had this to say to Forbes.com about the Cavs:
"They're winning in so many different ways and aren't deterred by their losses this season either. That confidence, along with their assembled personnel, makes the Cavs a tough outing on a nightly basis. It's a total team effort on defense for them and it's impressive."

Eastern Conference Executive on the Cavs
It's likely that the Cavs will make the postseason, barring a late season implosion. The team is ahead of schedule, so any exposure to the game at the highest level has the potential to pay dividends in the future even if the Cavs don't make it far, especially for such a young collection of players.
New GM Mike Gansey already thinking about Cavs free agency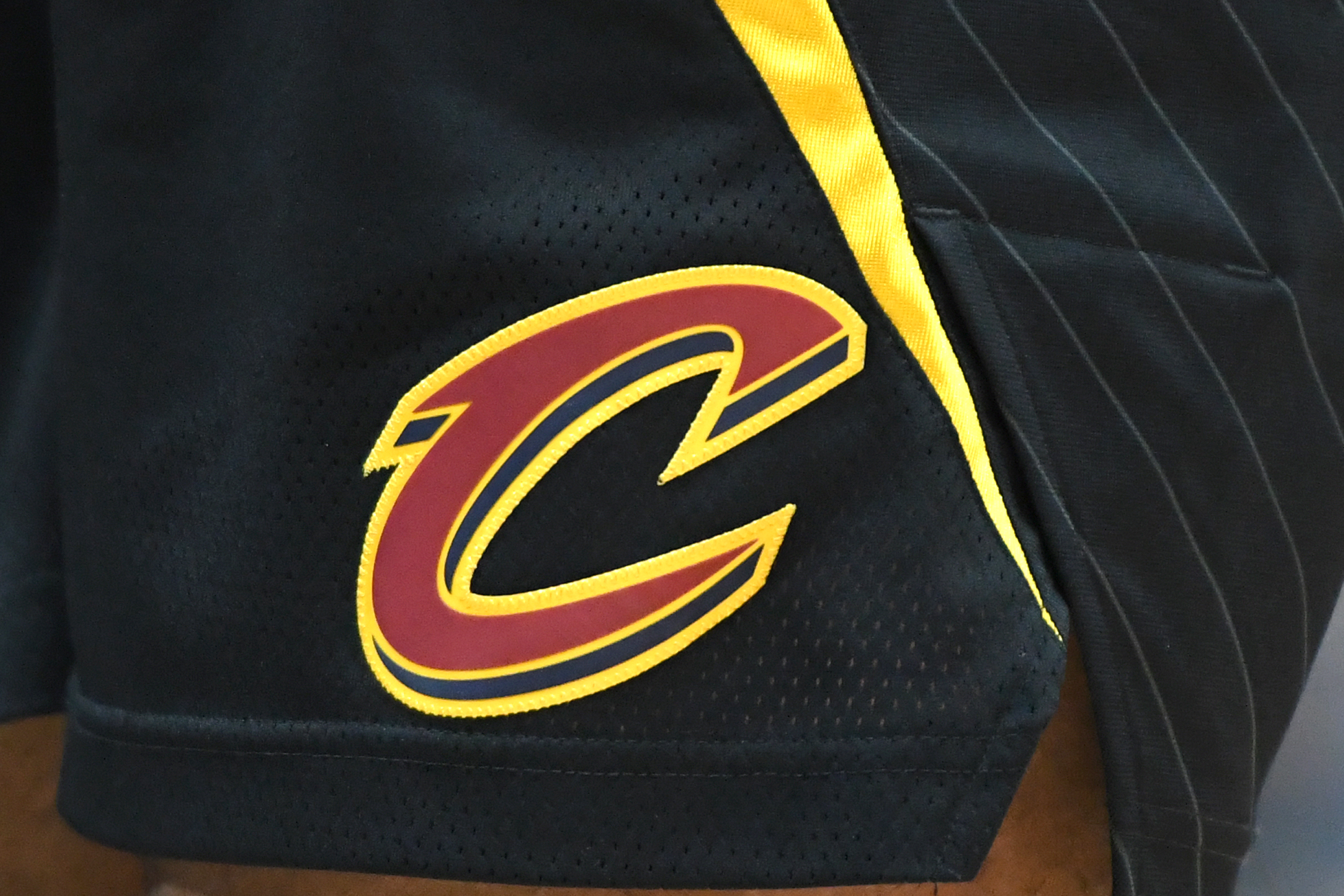 Caris LeVert will be a free agent after the 2023 season. Collin Sexton can enter restricted free agency this summer.
With the Cavs looking to make an opportunistic push in the postseason this year, one might think it's too early to be thinking about free agency as far out as the summer of 2023, but the freshly-named GM already has a vision.
Asked about re-signing both Sexton and LeVert, Gansey said he thinks they'll be able to keep both guys in Cleveland to Kelsey Russo of The Athletic.
"I mean, based on what we've seen this year, you can't have enough playmakers and ballhandlers."

– Mike Gansey
Outside of Sexton, Cleveland keeps virtually all of its meaningful players under contract through next season and can run it back, allowing Gansey to get some time to keep observing and assessing, making moves to improve the team if needed. But for now, Cleveland appears content with where the team is at and ready to press onward.
The challenge for Gansey will be establishing a calculus to decide on Sexton's contract. Sexton is out for the season and hasn't played since November, meaning he might not get a chance to evaluate him within the context of the roster as it is today before making a commitment to the young guard.
Cavs would be wise to keep roster possibilities open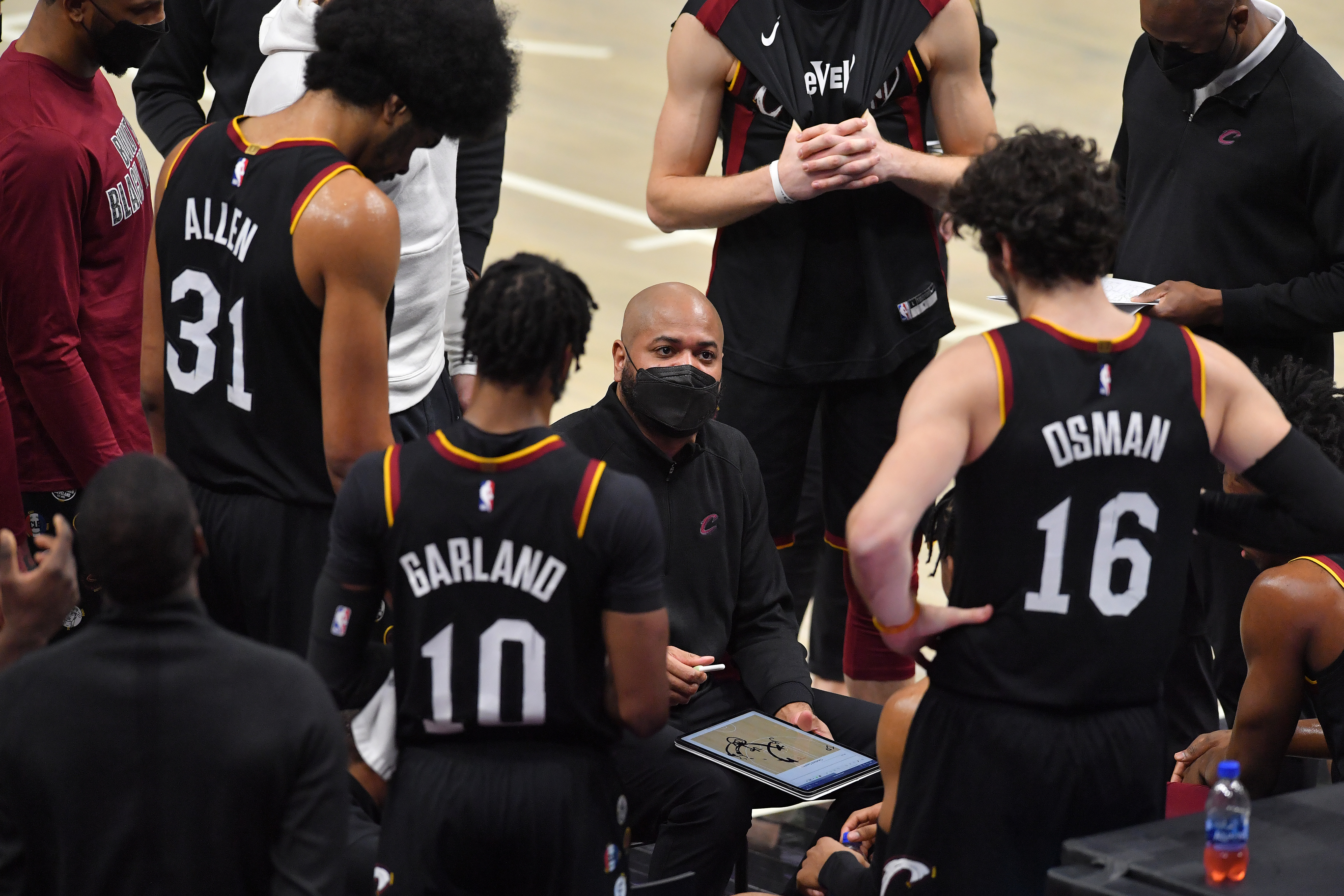 Having a plan is great, but Cleveland should be ready to adapt if needed. Things have worked much better than expected this season and the player development timeline is clearly ahead of schedule. The Cavs are doing things the right way, proving that building through smart draft decisions is possible.
But sometimes those situations can create opportunity to make big, win-now moves that lead to having to part ways with fan favorites and young talent.
Take the Brooklyn Nets for instance, who years ago were a feel-good story of their own led by (ironically) Jarrett Allen, Spencer Dinwiddie, and D'Angelo Russell. When the opportunity came for the Nets to land Kevin Durant in a sign-and-trade, they traded Russell to make it happen despite his success and growth potential in Brooklyn.
Of course, that star conglomerate has yet to return any real playoff success, so the jury is still out on whether or not that was a winning course alteration for the Nets.
While Cleveland has never been a major star destination as Joakim Noah will tell you, they do have a history with the star, LeBron James, who was drafted by the team and won a title with them in 2016. Recent comments from James have fueled speculation that perhaps he would be open to returning to Cleveland for a third stint and a final chance at bringing a second championship to his hometown team.
Outside of LeBron, you never know when the next star player will grow discontent in their current setting, requesting a trade, and creating an opportunity for an instant jump from the middle of the pack to title contention. Consider the Raptors, who were good but not great before they traded for Kawhi Leonard as he forced his way out of the Spurs' system. Then, with a few lucky bounces along the way, they won a title in 2019.
Depending on the timing, Cleveland might want to keep its options open.
But for right now, Cleveland is clearly on the right path with a new visionary GM ready to make the moves needed to keep things rolling.