The Cavaliers' Surprising Day and the Outrageous NBA Trade Deadline
The NBA trade deadline was absolutely bonkers. The Cleveland Cavaliers, written off and left for dead by so many experts, pulled off three deals to infuse some new blood into the team and possibly give themselves one last run at keeping LeBron James in town. But the Cavs aren't the only team that made trades. We took a look at every trade that went down just ahead of the final buzzer, how it affects all teams involved, and who was the biggest winner.
1. Bulls trade Nelson to Pistons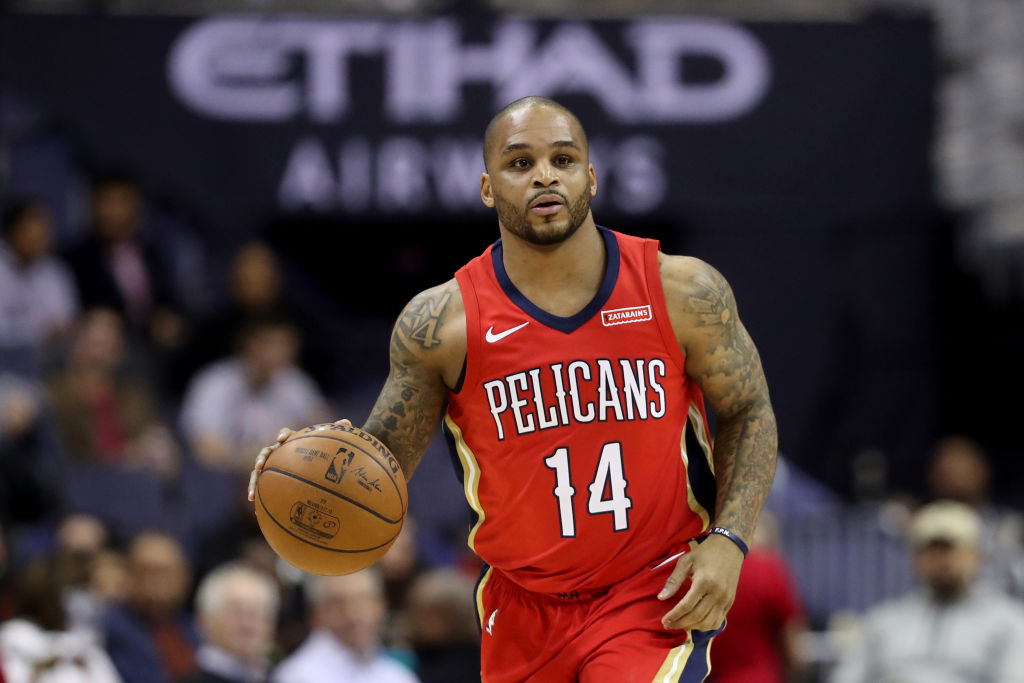 When the Chicago Bulls sent forward Nikola Mirotic to the New Orleans Pelicans, one of the players they received in return was veteran point guard Jameer Nelson. No longer the quality starting guard that he once was, Nelson can still handle the backup point guard duties and light it up from long distance. The rebuilding Bulls had no need for such a veteran, so they sent him to the playoff-contending Detroit Pistons.
In exchange, Chicago received borderline-NBA-center Willie Reed — who is currently fighting a domestic abuse related suspension — and then waived him. The Bulls also earned the right to swap second-round draft picks several years from now, so that's nice. Each team wins in this deal, because the Pistons got badly needed point guard help while the Bulls sent away a player they didn't need and might get to move up a few draft spots.
Next: Grizzlies send a veteran to the Pistons.
2. Grizzlies trade Ennis to Pistons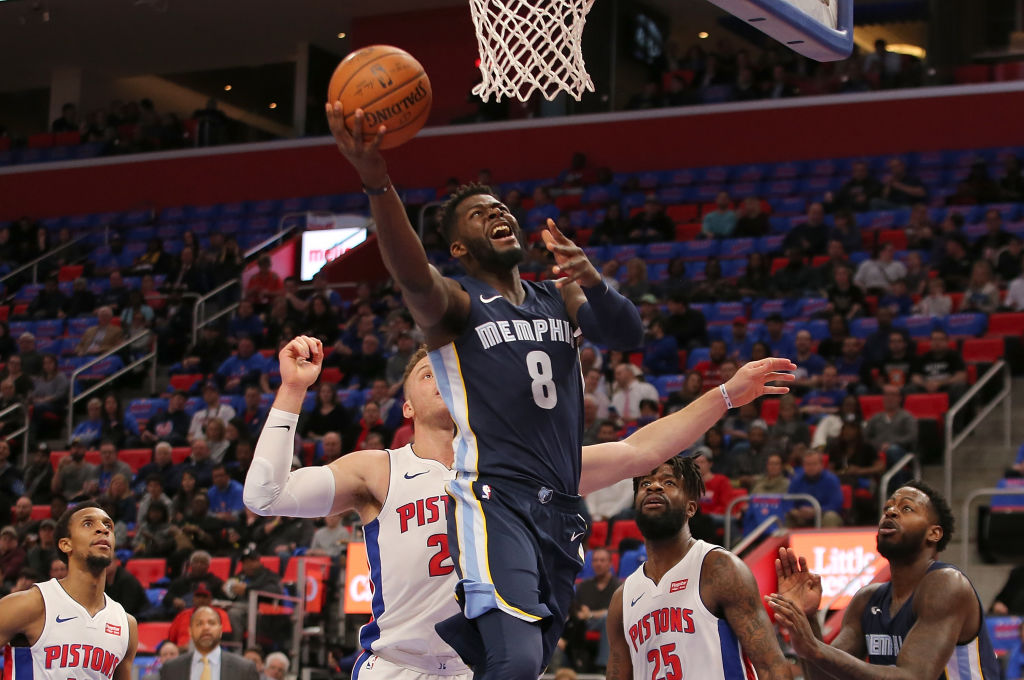 Another move for the Pistons involved dealing for forward James Ennis, who had played the last few seasons with the Memphis Grizzlies. The 27-year-old is a strong defensive player, comes off the bench, and can even knock down the occasional three-point shot. Ennis is under contract for the remainder of the season and then will become an unrestricted free agent.
In return, the Grizzlies will get former first-round pick Brice Johnson and the rights to the lesser of the Bulls or Pistons' 2022 second-rounder. Johnson has played just 12 games in two seasons, but has logged 23 games this year in the G-League with averages of 13.2 points and 9.2 rebounds per game. The 23-year-old is still a prospect, but the rebuilding Grizzlies have more use for him and a second-rounder than they do for Ennis. Both teams win, but the Grizzlies did better.
Next: Hawks send Babbitt back to Miami. 
3. Hawks deal Babbitt back to Heat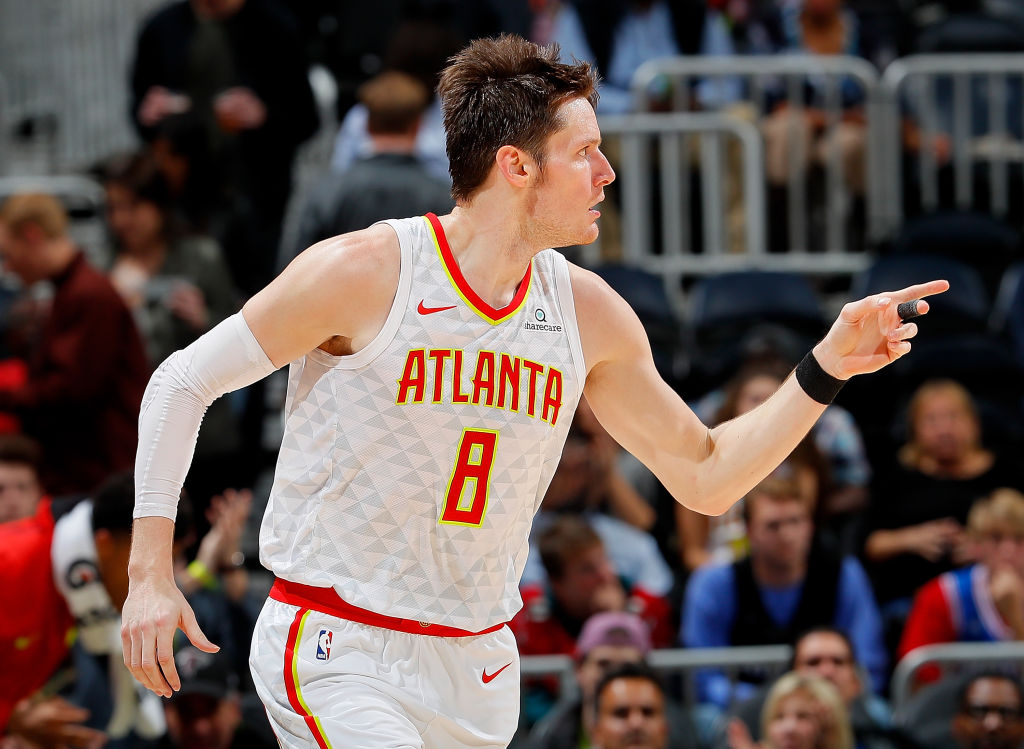 Somewhat quietly, forward Luke Babbitt has developed over the last few years into one of the most accurate sharp-shooters in the NBA. The 28-year-old left after one season with the Miami Heat, signing a one-year deal with the Atlanta Hawks last offseason. The Hawks sent Babbitt back to the Heat in the deadline deal, acquiring 25-year-old undrafted forward Okaro White.
The Heat can use Babbitt in their race for playoff positioning in the East. At the time of the deal, they were in seventh-place and just one game ahead of the ninth-place Pistons. Atlanta, meanwhile, immediately waived White. Considering that there were no picks involved and the only thing the Hawks really got out of all this is saving around $125k, we'll label the Heat as the winners.
Next: Raptors and Kings swap prospects.
4. Raptors send Caboclo to the Kings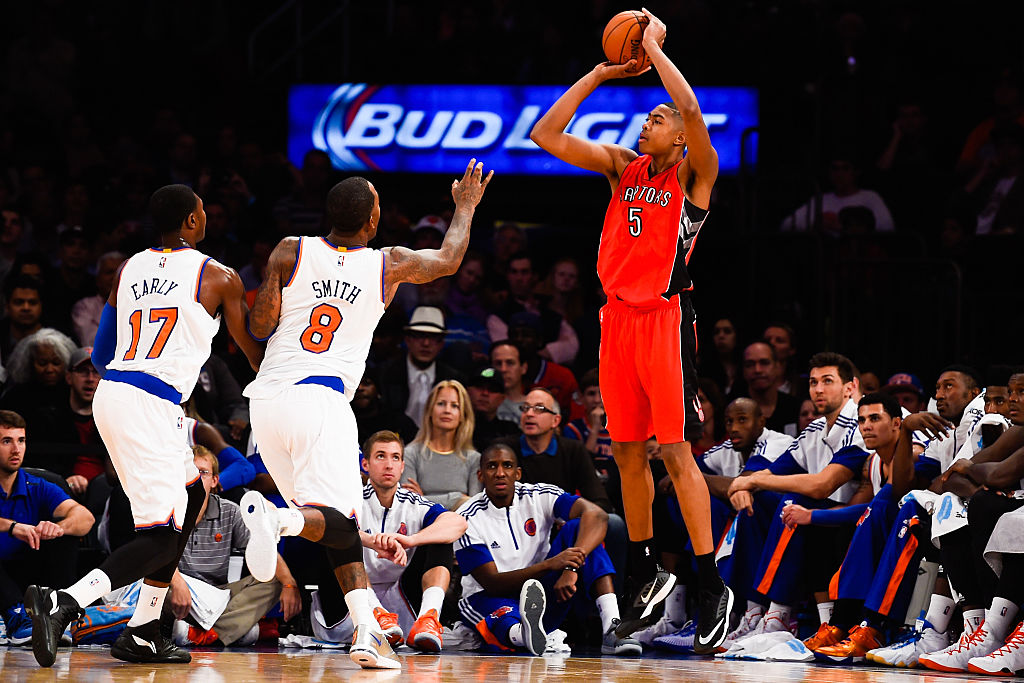 This wasn't exactly the trade that Toronto Raptors fans were hoping their team would make with the Sacramento Kings. Although there had been a train of thought that Toronto would deal for veteran and former-star Vince Carter, instead the two teams pulled off a swap of 22-year-old prospects: Bruno Caboclo going to the Kings, and Malachi Richardson heading north of the border to the Raptors.
Time will tell who wins this deal. For now, it appears that Richardson is still blocked at his primary positions, now by DeMar DeRozan, Norman Powell, Delon Wright, and C.J. Miles. Caboclo is in a similar spot with the Kings. We'll look back on this one a few years down the road to determine who the winner is, but our gut instinct is the Kings – assuming they re-sign the restricted free agent this summer.
Next: Wizards do a salary dump. 
5. Hawks help Wizards clear cap space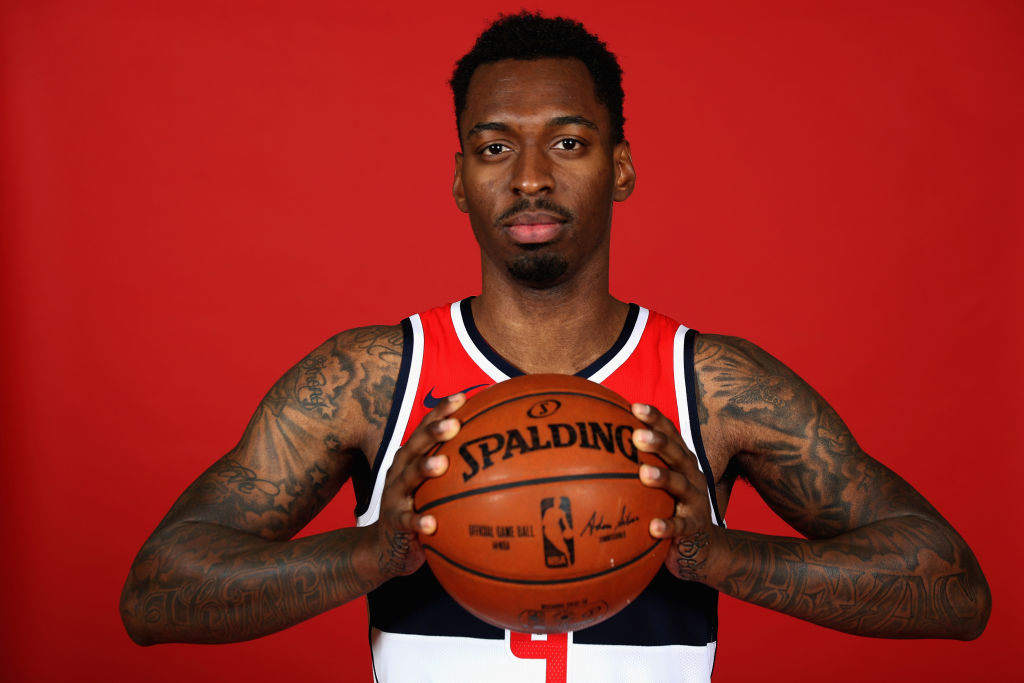 The Atlanta Hawks swooped in with another deal, taking some cash and undrafted guard Sheldon Mac from the Wizards in exchange for a future second-round draft pick. That pick, however, is protected and unlikely to ever head to Washington. What's more is that Mac has a torn ACL and will miss the rest of the season. Atlanta waived him upon arrival.
For Washington, they get to save a little bit of luxury tax space, open a roster spot, and send away a pending free agent that won't play a single game all year. Although it's unlikely, there's an outside chance that they will also get a draft pick. For the Hawks … why? Just, why? The Wizards are your winner here.
Next: Bulls get a former lottery pick.
6. Bulls take Vonleh off Blazers' hands
The Chicago Bulls made another minor deal, but this one works out pretty well for them. The Portland Trail Blazers traded former top-10 draft pick Noah Vonleh and cash to Chicago in exchange for the draft rights to a 32-year-old foreign player that will never step foot on an NBA court. Really, what the Blazers were looking for was to get under the luxury tax, and they accomplished just that.
It can't be overlooked that the Bulls received some cash, and although it can't be applied to the salary cap, it could help the Chicago White Sox sign a utility infielder. The Bulls had to pay up to the salary floor anyway, so adding Vonleh's money for the rest of the season doesn't hurt. As a bonus, Chicago gets a free look at whether the 22-year-old has any chance at becoming a quality player before they have to make a decision on him as a restricted free agent. Everybody wins! But the Bulls win slightly more.
Next: Pelicans get a young guard.
7. Pelicans trade Cunningham to Nets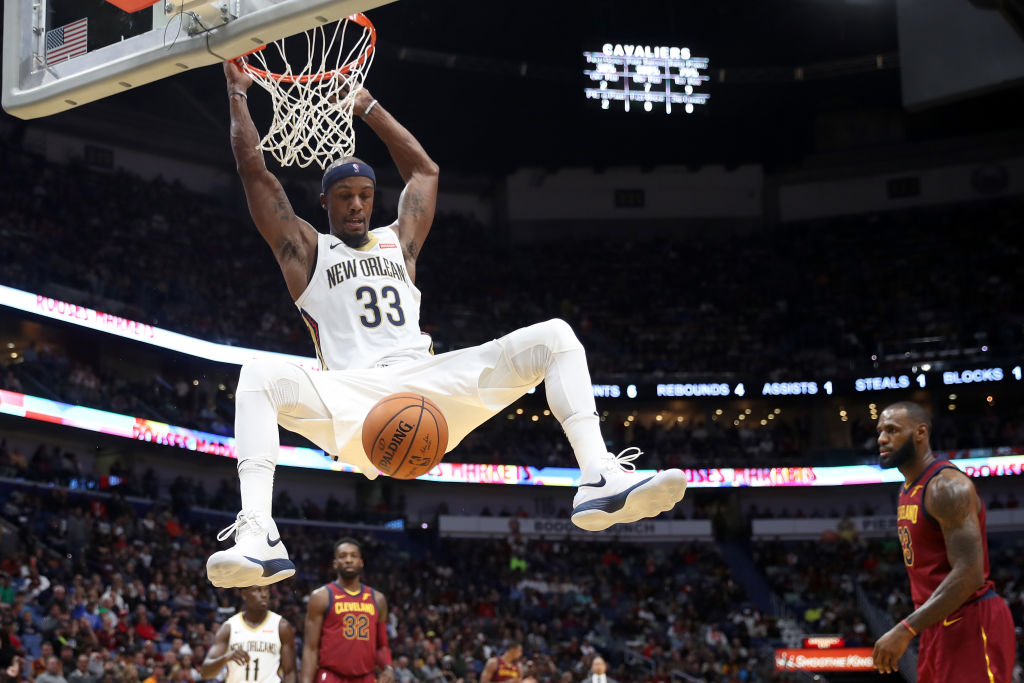 The New Orleans Pelicans made a minor deal, sending reserve forward Dante Cunningham to the Brooklyn Nets in exchange for former first-round pick Rashad Vaughn. Cunningham is 30 years old, is a strong defender, and doesn't do much on offense. He's a free agent after the season and the Nets will pay their portion of his $2.3 million salary this season.
Vaughn is a 21-year-old shooting guard that can't shoot. He was drafted 17th overall back in 2015 by the Milwaukee Bucks, but has averages of 3.1 points and 33.7 percent shooting in his 134 career games. Considering that both players will be free agents this offseason, the deal is a bit of a toss-up. While Cunningham has more practical value, Vaughn has more potential (if he can figure out how to shoot). The Pelicans get the victory in this deal.
Next: Dwyane Wade takes his talents back to South Beach.
8. Wade goes home to Miami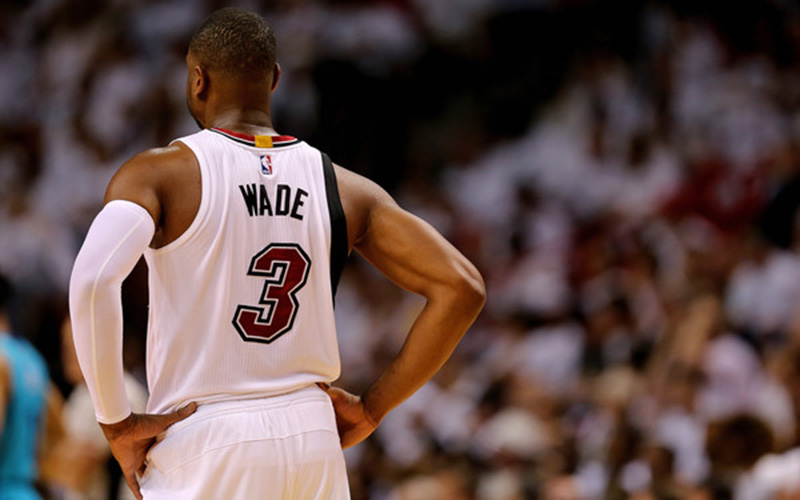 One of the more surprising deadline deals involves the Cleveland Cavaliers trading future Hall of Famer and LeBron James' close friend Dwyane Wade back to his original franchise, the Miami Heat. Wade is now 36 years old and a shadow of his former self, and rumor has it he has been the biggest issue in Cleveland's locker room. The rumors around the Chicago Bulls last season were similar. But at any rate, the Heat are just trying to make the postseason, so adding Wade can't hurt.
This deal opens up minutes for some of the Cavs younger, incoming players while also taking a step toward ensuring that Wade gets to retire in a Heat uniform. It probably could also help Miami's attendance, but that hasn't really been a problem for them this season. Both teams win in the deal, which sees the Cavaliers received a protected second-round pick. The clear loser, however, is the Bulls – who are paying $15.5 million to Wade this year.
Next: The Suns pick up a point guard.
9. Magic send Payton to the Suns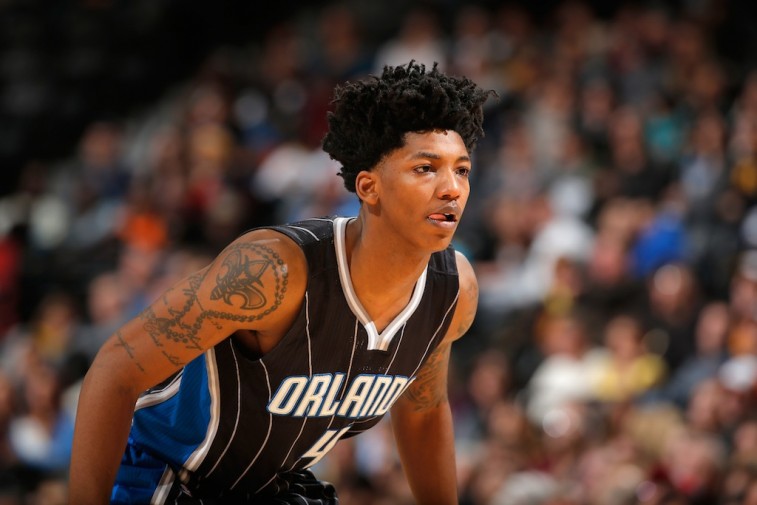 Point guard Elfrid Payton – not the son of legend Gary Payton, it must be noted – has never really developed like the Orlando Magic thought he would. Drafted No. 10 overall in 2014, the defensive guard is having his best season in 2017-18 with 13 points, 6.3 assists, and 52% shooting on average. But the guard that stands 6'4" (but 6'9" if you include his hair) is a free agent this summer, and Orlando is rebuilding.
The Magic traded Payton to the Phoenix Suns, receiving back just a second-round draft pick for a 22-year-old. From a competitiveness standpoint, dealing for Payton makes sense for the Suns. They've started Tyler Ullis at point guard most of the year, and Payton certainly is an upgrade with some potential. But they're also invested for two more years in the injured Brandon Knight, and Phoenix is currently battling to get a top-five draft pick.
The Suns improving their roster now is a head-scratcher from a lottery point of view, unless they believe Payton might be their point guard of the future. That's a tough sell, but it's possible he finally breaks out in a new setting. It's an ugly deal overall, but so long as they don't somehow drastically improve in the win column, the tilt goes toward Phoenix with this one.
Next: Knicks get a point guard in three-team swap.
10. Knicks get Mudiay in three-team deal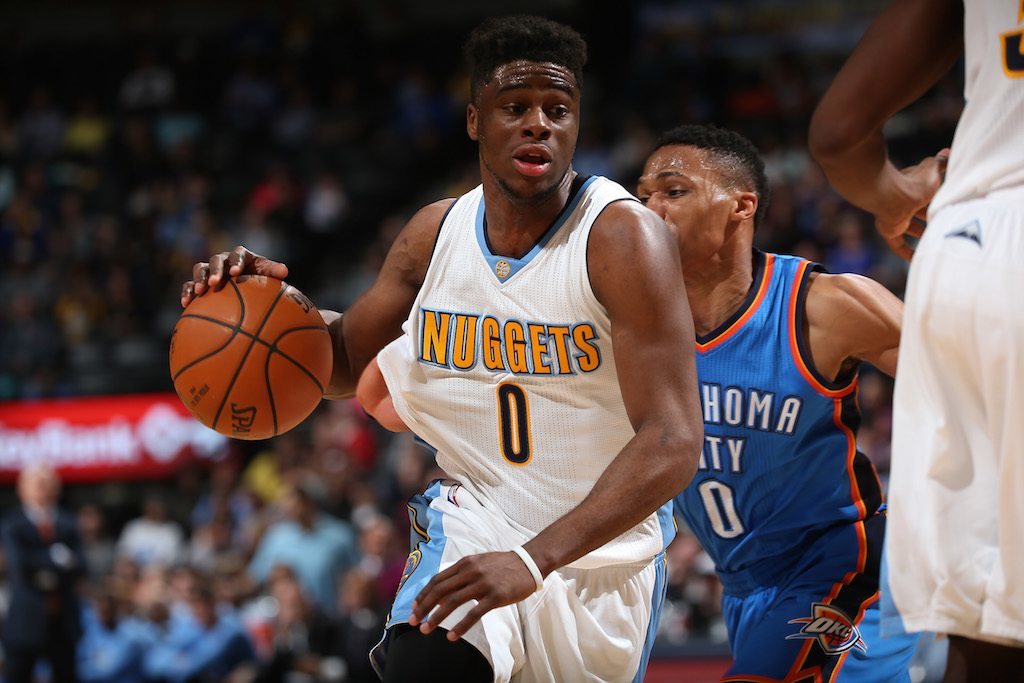 Here's the breakdown of this three-team deal: The New York Knicks get point guard Emmanuel Mudiay, the Denver Nuggets get point guard Devin Harris and a second-rounder, and the Dallas Mavericks get forward Doug McDermott and a second-rounder. This is a classic "dump your garbage" deal, so there isn't a whole lot to examine.
While Harris is nearly 35 years old and nothing more than a back-up point guard, he's better suited to help the playoff-contending Nuggets in that role than the 21-year-old Mudiay was. Mudiay and McDermott were both former first-round draft picks that have yet to find their stride, and in McDermott's case he will be moving to his fourth team in four seasons. He and Harris are free agents, while the Knicks get another year to see if Mudiay can finally develop.
The winner of the deal most likely is the Knicks, given that they turned a second-rounder and a 26-year-old, three-point-shooting, one-trick-pony into a year-and-a-half of a 21-year-old point guard. The Nuggets also get a nod for bringing in a veteran back-up to Jamal Murray.
Next: Cavaliers land Hill and Hood.
11. Cavs swing three-team deal with Kings and Jazz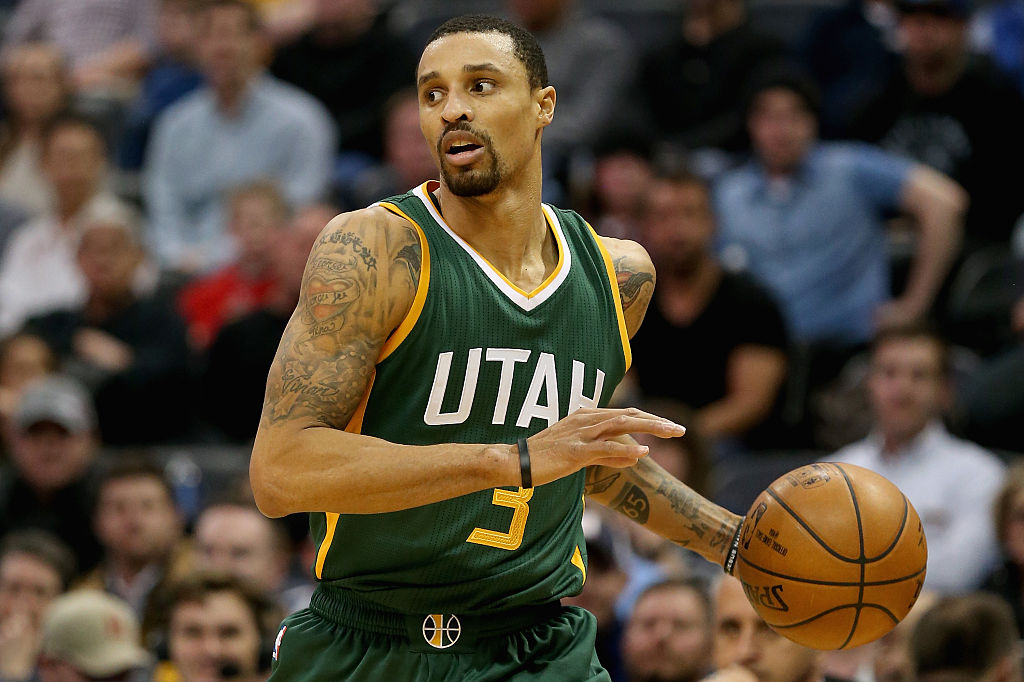 Here's another three-team deal: The Sacramento Kings received Joe Johnson, Iman Shumpert, and a second-round draft pick, the Utah Jazz received Jae Crowder and Derrick Rose, and the Cleveland Cavaliers received Rodney Hood and George Hill. There is no doubt who won this trade, and it's the Cavs. If for no other reason than that it rejuvenates LeBron's team, which had gone 7-13 in their last 20.
The Jazz shed the minutes of Hood, an inefficient volume scorer, and the 36-year-old Johnson in favor of the Crowder, who is a solid defensive player. Rose, the former MVP, is on his way toward being released and either joining up with Tom Thibodeau and Jimmy Butler in Minnesota or retiring. The Kings got out from under their remaining $37 million commitment on Hill in exchange for an $11 million commitment on Shumpert.
Really, this deal is good all around. But the title hopes in Cleveland move the needle slightly in their favor.
Next: Cavaliers shock everyone and deal Thomas.
12. Cavs send Thomas to Lakers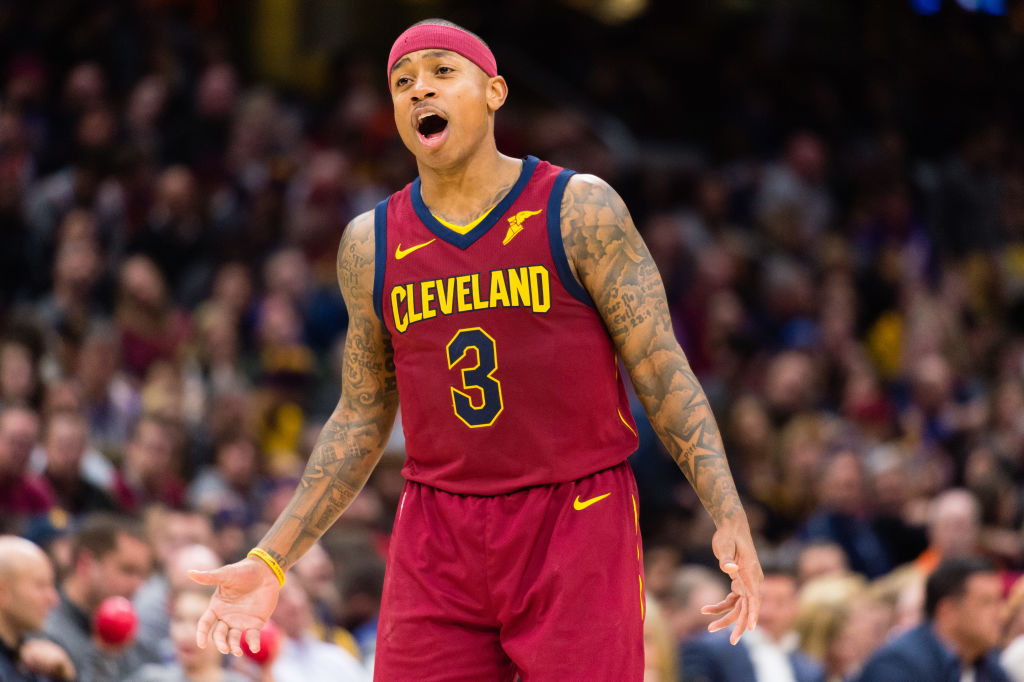 The biggest, most stunning deal of the deadline was the one that sent Cleveland Cavaliers point guard Isaiah Thomas to the Los Angeles Lakers in exchange for Jordan Clarkson and Larry Nance Jr. The Lakers also received forward Channing Frye and the Cavs' 2018 first-round pick, which will end up in the 24-27 range.
Thomas was an MVP candidate with the Boston Celtics last year and was the major piece in the Kyrie Irving trade last summer. But after hip surgery, the diminutive guard just wasn't able to get it going with the Cavs, shooting 36.1 percent and averaging 14.7 points in 15 games. He'll be stuck as Lonzo Ball's back-up point guard for the rest of the season in Los Angeles – unless he gets a buyout – while the Cavaliers get two solid, 25-year-old role players in Clarkson and Nance.
The Lakers cleared cap space for next summer with this deal, which must be mentioned. Losing Clarkson's $26 million owed over the next two seasons should allow Los Angeles enough cap space to sign two max free agents. Could one of those be LeBron James? If so, it's a major win for the Lakers. But in any other situation, the Cavs come out smelling like a rose here.
All stats courtesy of Basketball Reference.