Cavs Become Key Players in Buyout Market After Kevin Pangos Release
Other than the James Harden-Ben Simmons deal, the Cleveland Cavaliers made the biggest move of the NBA Trade Deadline by acquiring Caris LeVert.
The Cavs have become the surprise team in the league this year, and they sit just 2.5 games out of first place in the Eastern Conference. But just because the trade deadline has passed doesn't mean Cleveland won't continue improving its roster ahead of the playoffs.
The buyout market is open, and the Cavaliers could now use it to bolster their depth for the biggest stretch of the season. In fact, they just laid the groundwork to make a potential move by letting go of Kevin Pangos.
The Cleveland Cavaliers released guard Kevin Pangos
They weren't great, but 29-year-old guard Kevin Pangos played important minutes for the Cavs this season.
During games in which Cleveland was short-handed along the perimeter, Pangos ran the point. He averaged 1.6 points and 1.3 assists in 6.9 minutes this season but recorded 5.7 points and 4.7 assists in three starts.
However, after trading for Rajon Rondo and Caris LeVert to help All-Star guard Darius Garland in the backcourt, the Cavaliers recently waived Pangos, per Cleveland.com reporter Chris Fedor.
That now gives them an opening for a buyout player.
The Cavs can now use the buyout market to add to their already loaded roster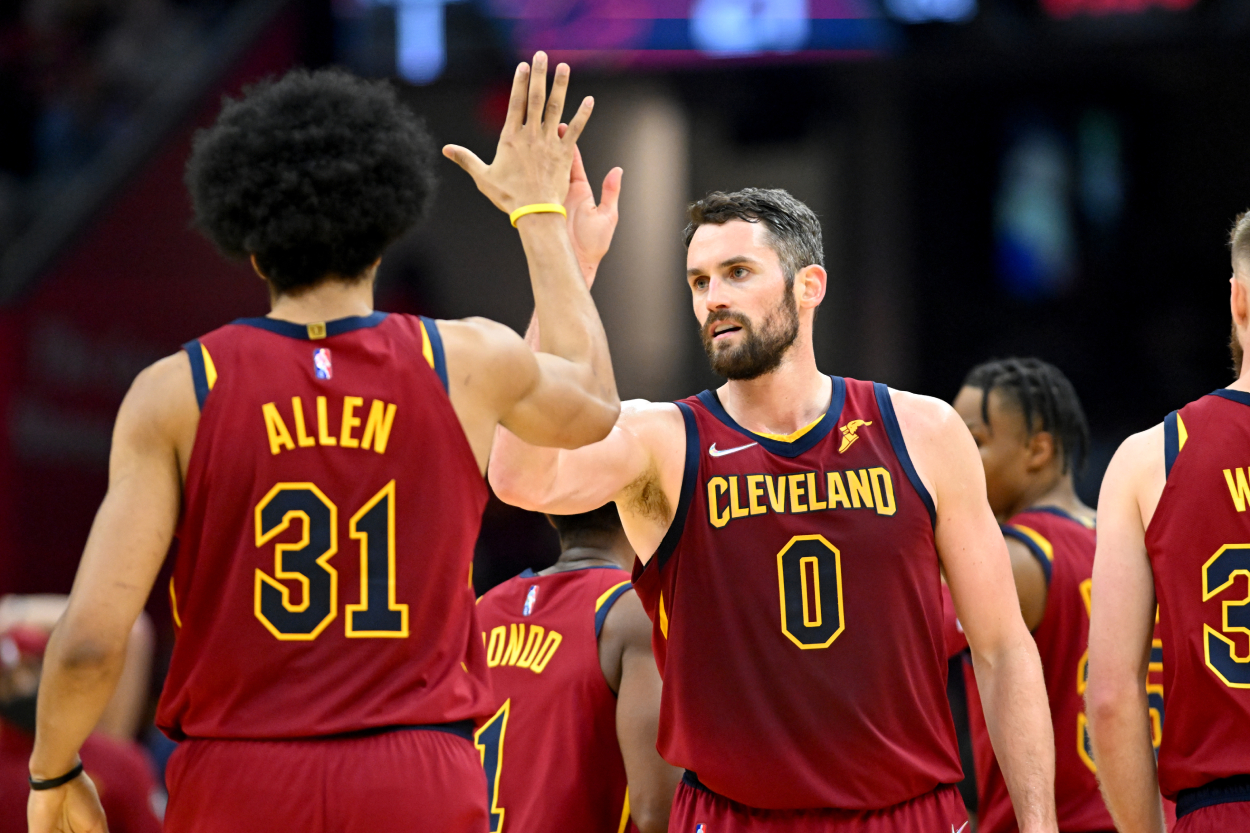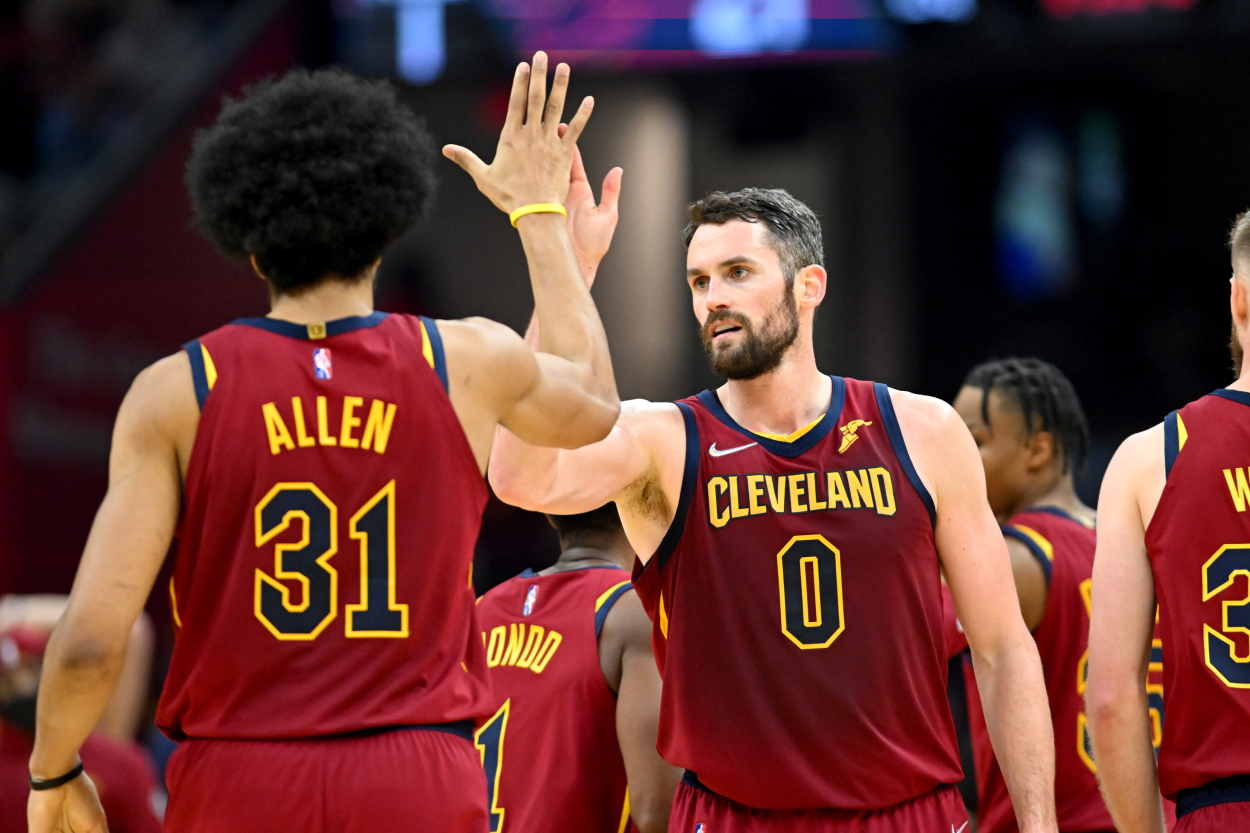 According to Fedor, waiving Kevin Pangos allows the Cavs to sign someone in the buyout market.
There aren't too many great options available yet, but there could be between now and March 1, the deadline for teams to buy players' contracts out so they can be eligible for the playoffs.
However, the Cavs could also convert someone like Brandon Goodwin's two-way contract to a standard NBA deal.
Goodwin has split time between the Cavs and the G League this season, and he has taken advantage of his NBA minutes. In the five games he has played in more than 20 minutes, Goodwin has averaged 12.0 points and 5.8 assists. He also had a clutch performance in a three-point win over the New Orleans Pelicans, scoring 21 points on 8-of-11 shooting.
If the Cavs choose to keep him on his two-way deal, tough, and sign a buyout player, who could they add?
Who are players the Cavs can add in the buyout market?
It's no secret that the Cavs need help along the perimeter. After seeing Ricky Rubio and Collin Sexton go down with season-ending knee injuries, they have since added Rajon Rondo and Caris Levert.
But they could still use more depth.
The Cavaliers were reportedly interested in Dennis Schroder at the trade deadline. The Celtics sent him to the Houston Rockets, but he's a prime candidate for a buyout deal and would provide the Cavs with another scoring punch given that he averages 14.3 points for his career. 
Gary Harris is a name they should consider, too. If the Orlando Magic buy him out, he could give Cleveland a career 36.2% three-point shooter. He's also a solid defender.
Cleveland could also use some depth down low. The Cavaliers start three players that stand near seven feet, but Kevin Love is the only bench player averaging over 4.5 rebounds. Some big men who could soon be looking for new teams are Derrick Favors, Robin Lopez, and Paul Millsap.
The Cavs don't appear to be too interested in any names right now. NBA reporter Sam Amico said as much during an interview with Cleveland.com. But they have laid the groundwork to make some sort of move, whether that be adding a player in the buyout market or converting Goodwin's contract to an official NBA deal.
Whatever they decide to do, the Cavaliers will likely make some noise this spring.
Stats courtesy of Basketball Reference
RELATED: LeBron James Uses 6 Words to Leave Door for Cavs Return Open