Cavs Legend Brad Daugherty Preferred NASCAR Over Michael Jordan's 'The Last Dance'
As a former No. 1 overall pick who clashed with Michael Jordan plenty of times, one would think Brad Daugherty paid plenty of attention to "The Last Dance."
In news that won't surprise NASCAR fans, though, Daugherty preferred the sights and sounds of cars racing than of Jordan and the Chicago Bulls' dominance. Here's what Daugherty said about his tastes in entertainment.
Brad Daugherty is one of the best players in Cavaliers history (not named LeBron James)
In fairness to Brad Daugherty, there are two levels of elite Cleveland Cavaliers players: LeBron James, and everyone else.
That isn't to say Daugherty had a bad career. The top pick in 1986, Daugherty averaged 19 points, 9.5 rebounds, and 3.7 assists per game. He earned five All-Star nods in the process.
Daughtery is third all-time among Cavaliers players in points scored and fourth in minutes played. The Cavaliers retired his No. 43 in March 1997.
Daugherty played well in the postseason, too. He averaged 17.6 points, 9.4 rebounds, and 3.1 assists in 41 career playoff games, though he never reached the NBA Finals.
Daugherty has been involved with NASCAR for over 20 years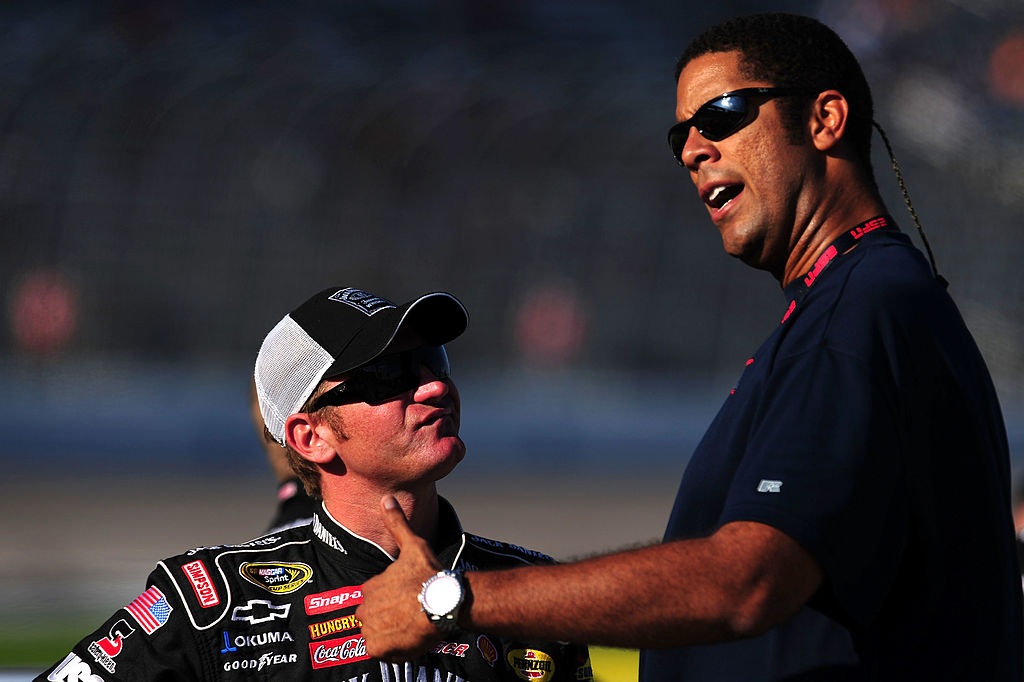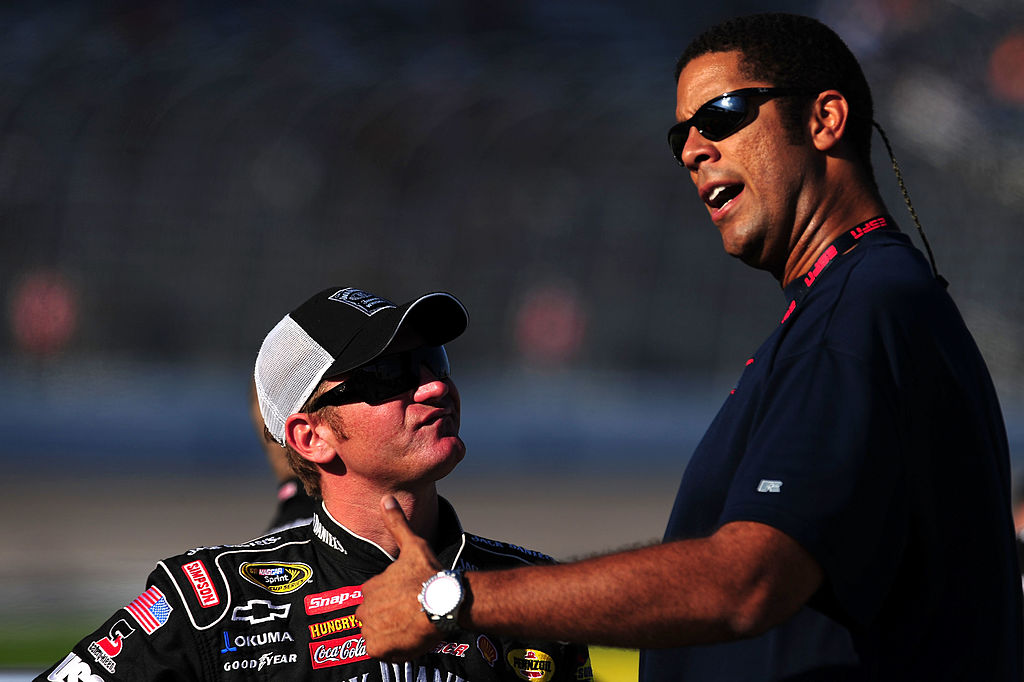 Brad Daugherty has heard all of the questions before: How could a former NBA player, especially an African American one, enjoy a predominantly white sport like NASCAR?
Officially, Daugherty has been involved with NASCAR for over 20 years as a broadcaster and owner. He co-owned a team, Liberty Race, that featured Kevin Harvick.
It helped that Daugherty's friend growing up, Robert Pressley, later became a NASCAR driver. Pressley won 10 races in the Xfinity Series and had 11 top-10 finishes in the NASCAR Cup Series.
Brad Daugherty said he preferred NASCAR over 'The Last Dance'
Brad Daugherty played at North Carolina with Michael Jordan and faced him plenty of times in the NBA. So it would make sense to think Daugherty kept his eyes on "The Last Dance."
That isn't quite what happened. During a recent interview with ESPN's The Undefeated, Brad Daugherty noted he'd heard plenty about "The Last Dance."
However, Daugherty spent his time in lockdown watching NASCAR instead of reliving Michael Jordan's glory days.
In that same interview, Daugherty explained how a 7-foot black man from North Carolina fell in love with NASCAR.
"I went to races with my dad. But I went with [Robert Pressley's] family one time and it was unbelievable. The power. The speeds. The sound. And I never thought of anything else. No one ever bothered me. It started me being enamored with race cars."
Daugherty will have plenty of races to watch in the coming months. The next main NASCAR race, the Folds of Honor QuikTrip 500, is Sunday, June 7.