Cavs Must Sign Previously-Suspended Tyreke Evans Before Season Slips Away
Injuries can kill any team's magic, and that has been the case for the Cleveland Cavaliers.
The Cavs have become one of the most exciting young teams in the NBA this season behind the play of Darius Garland, Jarrett Allen, and Evan Mobley. They have gone ranking near the bottom of the Eastern Conference the last few years to close to the top. However, injuries currently have them playing for their playoff lives and could be jeopardizing their entire season.
Cleveland could fix its troubles, though, by reaching out to someone who hasn't played in a few years.
They should look into signing the previously-suspended Tyreke Evans.
The Cavs are dealing with numerous injuries
The Cavaliers returned to action after the All-Star break with numerous injuries to players who are crucial to their success.
Darius Garland has become an All-Star point guard this year, but he has been dealing with a lingering back injury since January and hasn't played in either of the team's first two games since coming back. The Cavs traded for Caris LeVert before the NBA trade deadline and likely hoped he would take over the scoring load in the backcourt whenever Garland had to miss games, but he sprained his foot in practice and is out 1-2 weeks.
Rajon Rondo, who Cleveland acquired in a trade after Ricky Rubio went down with a season-ending knee injury, is also out for at least two weeks with a toe sprain.
Without Garland and LeVert, the Cavs' offense lacked any flow in its first game back against an awful Detroit Pistons team, and they lost 106-103. They then had similar struggles in their next game against the Bradley Beal-less Washington Wizards, but they took advantage of Washington playing in an overtime game the night before and won 92-86.
Their schedule doesn't get any easier, though. Take a look at who the Cavaliers play in their next 10 games.
Minnesota Timberwolves
Charlotte Hornets
Philadelphia 76ers (twice)
Toronto Raptors
Indiana Pacers
Miami Heat
Chicago Bulls
Los Angeles Clippers
Denver Nuggets
Those squads will be much more difficult to beat than the Pistons and Wizards. So, the Cavs need to add a backcourt threat to have any chance at winning.
Cleveland should reach out to Tyreke Evans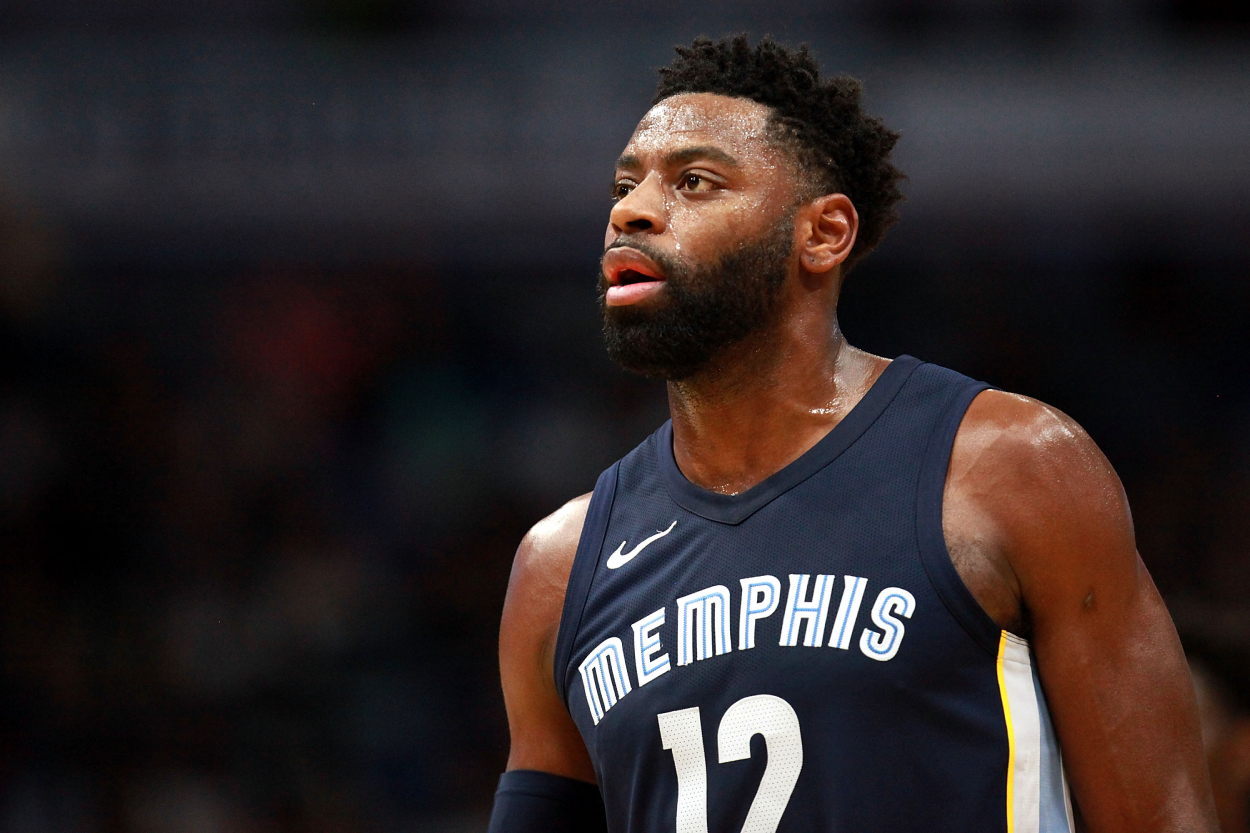 Cleveland's guards could return at some point within that 10-game stretch. But while the team waits for them to get healthy, it should look into signing Tyreke Evans.
The Cavs can't afford to lose any more games to below-average teams like the Pistons. They are just 3.5 games from being in the NBA Play-in Tournament, with just four games separating the No. 3 and 7 seeds in the Eastern Conference.
So, if the Cavaliers want some help along the perimeter, Evans could provide them with exactly that.
The guard hasn't played since 2018-19 due to a suspension for violating the NBA's anti-drug program. However, the league recently reinstated him, and so far, it appears the Milwaukee Bucks are the only team interested.
Cleveland, though, should take a long look at him.
Evans has proven he can score in bunches throughout his career. He earned the 2009-10 Rookie of the Year Award by averaging 20.1 points and 5.8 assists. He hasn't continued that same production level since, recording 15.7 points per game for his career, but he averaged 19.4 on 45.2% shooting in 2017-18.
Evans isn't just a scorer, either. He became a decent three-point shooter, making 37.7% of his long-range shots between 2015-16 and 2018-19, and he's a decent facilitator, averaging 4.8 assists for his career.
It's unclear how successful he can still be, given that he hasn't played in three years, but the Cavs need to take risks at this point.
Their season is on the line.
Who else can the Cavs try to add?
The NBA trade deadline has passed, but Cleveland can still add a decent free agent through the buyout market. It can also sign a veteran (like Evans) to a 10-day contract and have them play until the team's stars are healthy.
There are only a couple of more days for organizations to buy out players' contracts, but the Cavs should certainly look at Eric Bledsoe or Gary Harris if they become available. And if those two stay put, they should look into adding someone like Isaiah Thomas, who played for them in 2017-18, to a 10-day deal.
No, none of these guys would be splash signings, but the Cavs need as much help in the backcourt as they can get. They have a tough stretch of basketball coming up and no one to handle the offensive load along the perimeter.
They need to make a move to keep their season from slipping away.
Stats courtesy of Basketball Reference
RELATED: Cavs President Koby Altman Admits Cleveland 'Fell' on Its 'Face' After LeBron James' Departure