Cavs Star Evan Mobley Just Proved Why He Can Become the NBA's Worst Nightmare
The Cleveland Cavaliers desperately needed a win – and the rookie delivered.
Evan Mobley has taken the NBA by storm this year. The No. 3 overall pick in the 2021 NBA Draft has looked like a player much more mature than just 20 years old, and he has been a crucial piece to the Cavs' resurgent season.
However, injuries have hurt Cleveland significantly this year and have resulted in a recent slide that has put the team just one game out of the seventh seed in the Eastern Conference (also known as the NBA Play-In Tournament). So, when the Cavs needed a win to stay in sixth place, Mobley stepped up and proved why he can soon become the league's worst nightmare.
Evan Mobley has had a stellar rookie season for the Cavs
This year's rookie class has been tremendous. From Scottie Barnes to Evan Mobley and Cade Cunningham, numerous first-year players have proven they have the potential to become NBA superstars.
Mobley has just been the best from the get-go.
Cleveland's big man had no trouble adjusting to the pro game. He averaged 14.1 points, 8.3 rebounds, and 1.9 blocks though his first 20 contests. And he has just gotten stronger as the year has gone on.
Mobley is fifth among rookies in points per game with 15.1, but he has a higher shooting percentage than any of the players who score more than him. He makes 50.3% of his shot attempts.
However, the USC product has been most impressive on the defensive end of the court.
Mobley leads rookies with 8.3 rebounds per game and 100 total blocks (1.7 per contest). Alperen Sengun has the second-most total blocks among first-year players, and he only has 57.
The Cavs star also leads his peers in defensive box-plus-minus (1.6), and he's third in the entire league in defensive win shares (3.5).
Mobley has simply been remarkable. He's like Chris Bosh on offense and Kevin Garnett on defense.
And he continued showing his Hall of Fame potential in Cleveland's most recent win.
He put on a show in an overtime win over the LA Clippers
As mentioned earlier, the Cavs needed a win. They are in sixth place in the Eastern Conference with a 39-29 record but just one game ahead of the Toronto Raptors for seventh, which would put them in the NBA Play-In Tournament.
Cleveland is without Mobley's fellow big man, All-Star Jarret Allen, who fractured his finger earlier this month. So, Evan had to step up in his place on Monday against the Clippers.
And he did just that.
The young 7-footer dropped 30 points in Cleveland's overtime win over LA, scoring 18 in the second half and overtime. He also shot an efficient 13-of-22 from the field.
Mobley continued making his presence felt on the defensive end as well. He had two blocks and two steals, and he tied for the best defensive rating (110) of either team's starters.
The forward simply showed what he can accomplish as a team's No. 1 offensive option, which is just a scary sight for the rest of the NBA.
Evan Mobley can become the rest of the NBA's worst nightmare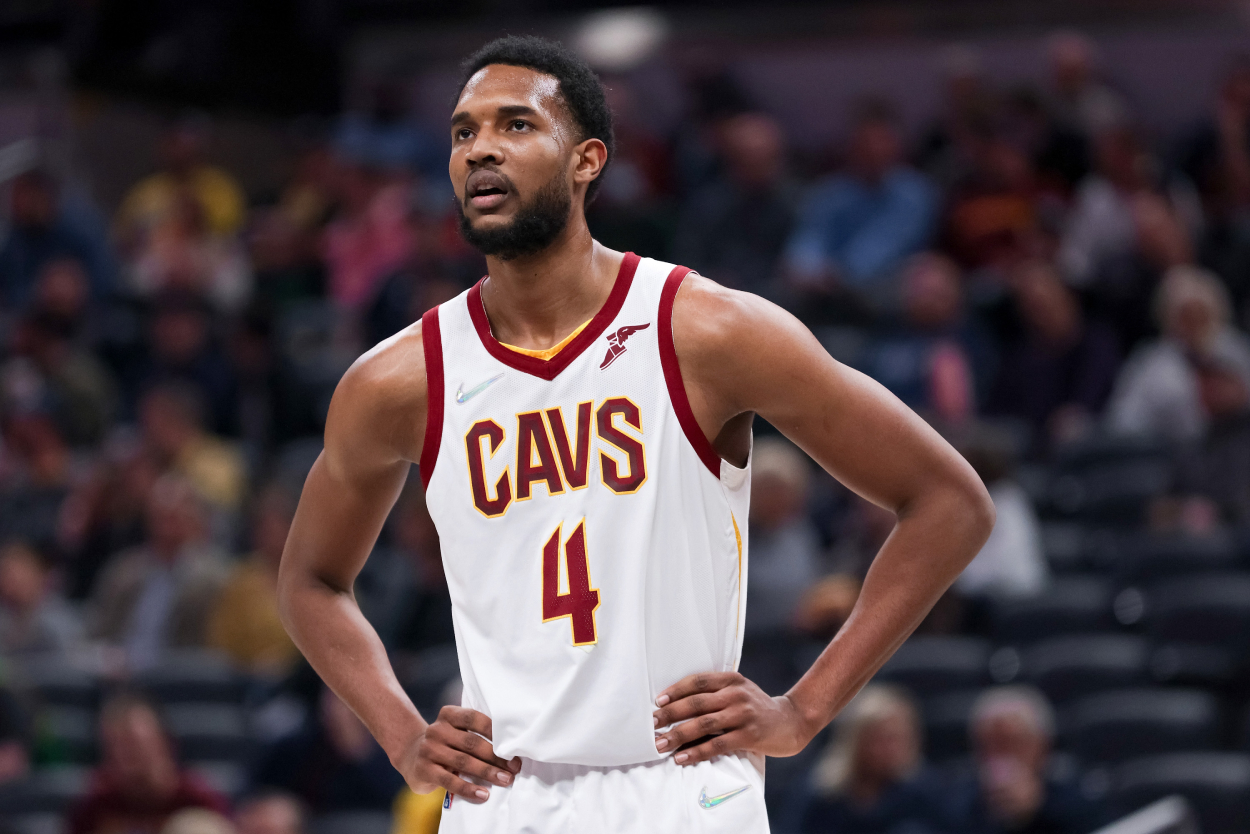 The Cavs haven't needed Evan Mobley to be aggressive this year. He has just had to play complementary basketball in the post next to Jarrett Allen. Obviously, playoff teams don't want to rely on a rookie too much, either.
But the Cavs have asked Mobley to do much more in recent games, and he hasn't shied away from the responsibility. The youngster has shown how great he can be for Cleveland in future seasons when the team puts more on his plate.
Since Allen's injury, Mobley has averaged 21.6 points on 55.6% shooting. He has also recorded 10.8 rebounds, 1.8 blocks, and 1.8 steals per game. The big man has been more efficient from beyond the arc as well. He makes just 26.2% of his three-point attempts on the season but has drained 37.5% in his last five games.
If Mobley can continue becoming an unstoppable force in the post and from mid-range while also adding a deep shot to his game, he has the chance to become one of the top offensive threats in the NBA. However, his defense is already elite, so if he can just further improve his skills on that end of the court, he has a chance to become an offensive juggernaut and a Defensive Player of the Year candidate.
Evan Mobley had already proven that the sky's the limit for him. But his recent performances have shown why he can soon become the NBA's worst nightmare.
Stats courtesy of Basketball Reference
RELATED: Cavs Make Low-Risk, High-Reward Move by Signing Former Standout Moses Brown