CBB: Would Ben Simmons Have Benefited From Another Year at LSU?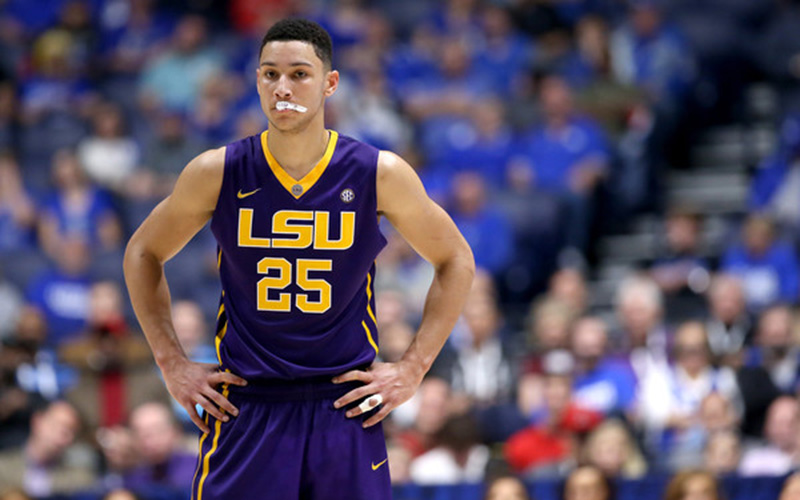 When you look at the 2016 Men's NCAA Tournament field, you'll notice that several of the best players in the country are still competing for a shot at a championship. Whether it's Buddy Hield of Oklahoma, Denzel Valentine of Michigan State, or Jakob Poeltl of Utah, players who receive consideration for the top honors in the game are also players whose teams are in the Big Dance and a position to make history.
LSU's Ben Simmons was supposed to be one of those players. However, a season of expectations for the freshman turned into one of disaster for his team (and Simmons by association). At the very least, LSU was expected to make the tournament this season. That expectation was largely thanks to a talented group of freshmen, led Simmons.
Despite a season of 19 points, nearly 12 rebounds, nearly five assists, and two steals per game from Simmons, the Tigers stumbled to a 19-14 season that Texas A&M woefully ended in the SEC tournament. That embarrassment halted any hopes of a NCAA Tournament invitation for LSU. As a rare talent and the projected No. 1 overall pick in the NBA Draft, the disappointing season for LSU will be the only one for Simmons at the collegiate level.
On Monday, reports stated that Simmons hired LeBron James' agent, Rich Paul, indicating that he will definitely enter the draft. Nobody expected him to stick around for his sophomore campaign, but after failing to reach expectations at a team level and even somewhat at an individual level, the argument could be made that Simmons should return to school, even though he won't.
With past questions about his effort as well as other negative allegations in regard to Simmons, it's pretty apparent that he has a few things to work on. So, would Simmons have benefited from another year in Baton Rouge? Let's break down what those benefits might have been and how they would effect his NBA future.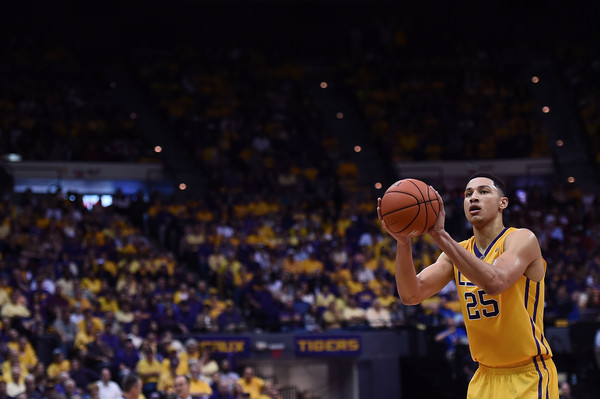 Even though he isn't coming back to LSU, returning for his sophomore campaign would benefit Simmons for several reasons. First, he would get a chance to prove that he can lead a team to the NCAA Tournament — something he failed to do this season. This type of leadership was questionable at times this season. Showing the world that he can be a great leader, not just a great player, would be huge for Simmons and his eventual NBA career.
The player's effort on the court also came into question this season. Proving that he does have a high desire to perform at the collegiate level next season could benefit his future as well. Neither his lack of leadership nor effort will likely impact his draft stock this year, but missing these key aspects of being a professional competitor could lead to Simmons being a future NBA "bust."
Returning to school would allow Simmons to show that he is willing to do whatever it takes to be the best basketball player he can be. While he didn't get into big trouble this season, the fact that he was ruled ineligible for Wooden Award consideration due to academic issues shows that Simmons wasn't committed to his school work. That type of commitment is needed in the NBA.
Those academic issues do call into question Simmons' efforts, even though it isn't directly related to basketball. If Simmons came back with a dominant sophomore season and received the Wooden Award (or was at least strong considered for it), it would silence any doubts about his effort and love for the sport, which would pay dividends for his future and could lead to a long and productive career.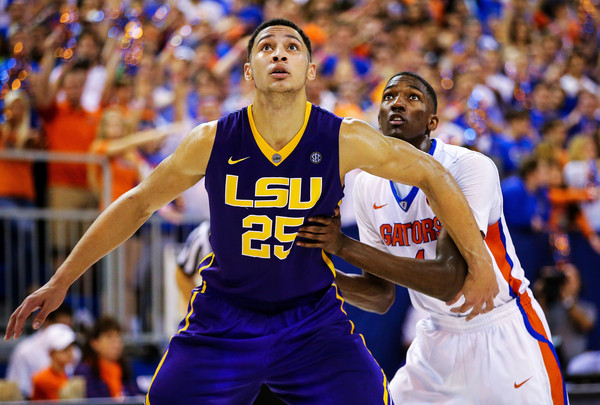 There's little question that Simmons will be drafted in the top two or three picks in this year's NBA Draft. Most, if not all, basketball experts believe he's ready for the NBA and that he could be the face of a franchise. He's been noted as the greatest talent to come around since James, so Simmons' skills aren't in question. He can shoot, he can pass, he can rebound, and he can defend.
However, leaving school creates potential consequences for a player as young as Simmons. He'll likely be subjected to playing on a bad team next season, which may hurt his development and metal fortitude. If Simmons thought winning in college was difficult, playing against the likes of Steph Curry and James as a member of, say, the Philadelphia 76ers will really teach him something.
Also, the questions about Simmons' game will be much harder to fix at the professional level, which could hurt the way his career progresses. Going to the NBA now is probably a safe bet for Simmons, but the cons of the situation can't be ignored as he prepares to make the jump to the league. If he isn't prepared for the hardships he will surely face next season, his career might head down a rocky path.
Returning to school and reaping the rewards of another year of development before heading to the pros would help Simmons become a better professional athlete sooner. It's clear that Simmons has plenty to work on if he wants a lengthy and legendary career in the pros and maybe, just maybe, that type of career won't happen with his quick jump to the league. Only time will tell if one day he'll say, "Man, I should've stayed in school."
Statistics courtesy of ESPN.com.