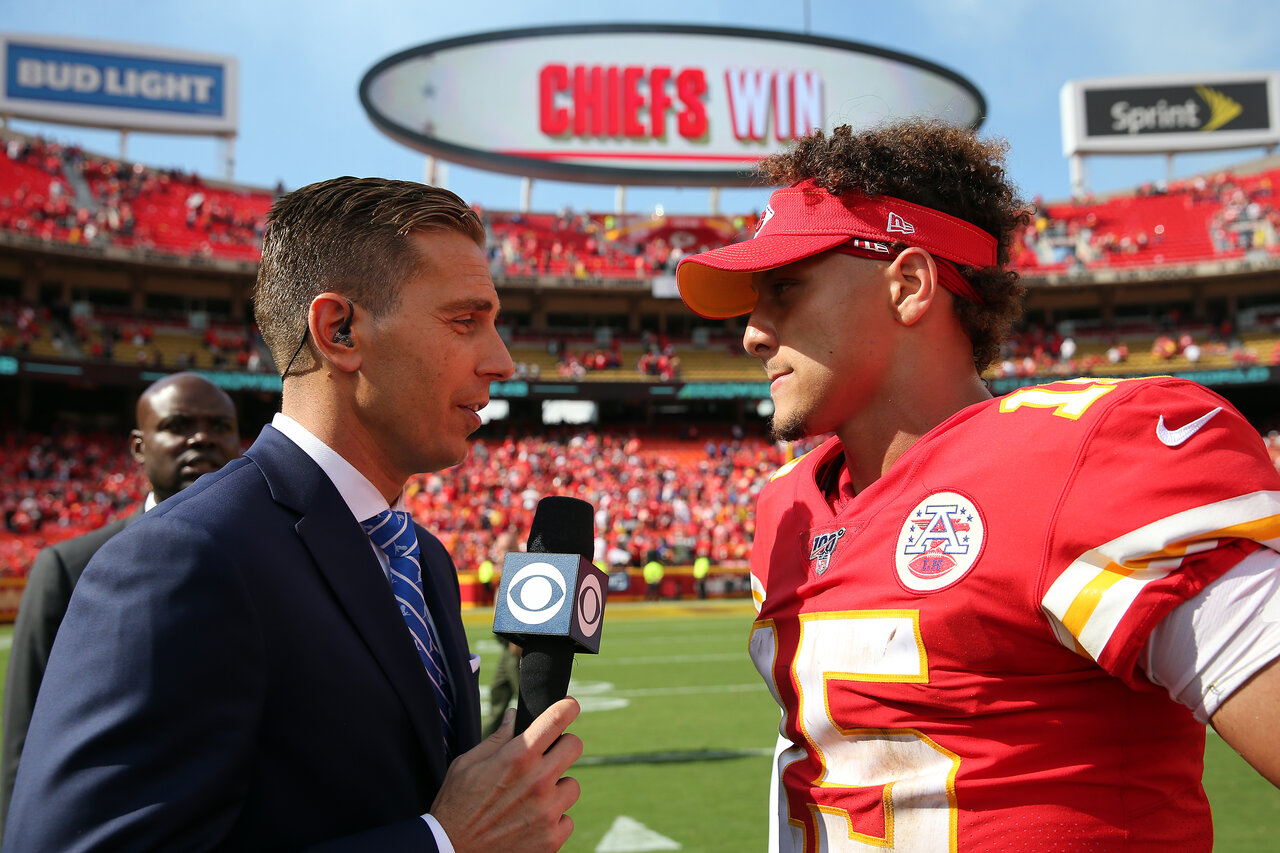 CBS Broadcaster Evan Washburn Went From Star College Lacrosse Player to NFL Sideline Reporter
Before he became an NFL sideline reporter for CBS, Evan Washburn had an excellent college lacrosse career at the University of Delaware.
This time of the year means that Evan Washburn joins Jim Nantz and Tony Romo for NFL action.
A longtime football reporter for CBS Sports, Washburn will serve as one of three sideline voices for Super Bowl 55. Barring any health issues, CBS will have Washburn, Tracy Wolfson, and former NFL kicker Jay Feely lending their insight from the sidelines.
This is Washburn's story, from a college lacrosse star to a reliable voice who CBS Sports can trust.
Evan Washburn is an NFL sideline reporter for CBS
Those who enjoy Ian Eagle and Charles Davis are already familiar with Evan Washburn.
Each week during the regular season, Washburn joins those two on CBS Sports' No. 2 broadcast team. They typically get the second-best games that CBS has the rights to each week.
Jim Nantz and Tony Romo, along with Tracy Wolfson, make up the network's No. 1 team.
When he isn't working NFL games, Washburn is also a college basketball reporter and lacrosse analyst for the CBS Sports Network. Washburn also has done hosting duties in the past.
Washburn played lacrosse in college
Long before he fed information about NFL injuries and sideline ongoings to Ian Eagle or Jim Nantz, Evan Washburn played lacrosse.
Washburn played on the University of Delaware's men's lacrosse team from 2004-08. While at Delaware, Washburn earned first-team All-Colonial Athletic Association honors and won the UD Sportsmanship Award as a senior in 2008. 
A year before, Washburn helped Delaware reach the NCAA Final Four. John Hopkins took down Delaware, 8-3, in the semifinals. 
John Hopkins then defeated Duke, 12-11, in the national championship.
In a 2016 interview with the University of Delaware's official website, Washburn explained how lacrosse prepared him for working as a sideline reporter.
"You understand athletes at any level, what they're going through, how they're handling things. There's a confidence that I gained from playing lacrosse at that level, going through those things mentally and physically. I know what they're going through."
Washburn told The Baltimore Sun in 2017 that he planned to play professional lacrosse after his college career ended. However, a knee injury ended those dreams and pushed Washburn into sportscasting.
Evan Washburn appears to have a bright future at CBS
Evan Washburn has become a crucial figure for CBS Sports at the right time.
Whenever CBS has the Super Bowl rights, they push Washburn up the ladder and use him as an added sideline voice.
The trio of Ian Eagle, Charles Davis, and Washburn impressed in 2020, their first season together. Davis previously worked at Fox before he joined CBS Sports.
Washburn has come a long way since playing lacrosse, and his future in sports broadcasting appears bright. CBS clearly made the right decision investing in Washburn nearly seven years ago, and it has paid off for all parties.
Like Sportscasting on Facebook. Follow us on Twitter @sportscasting19.