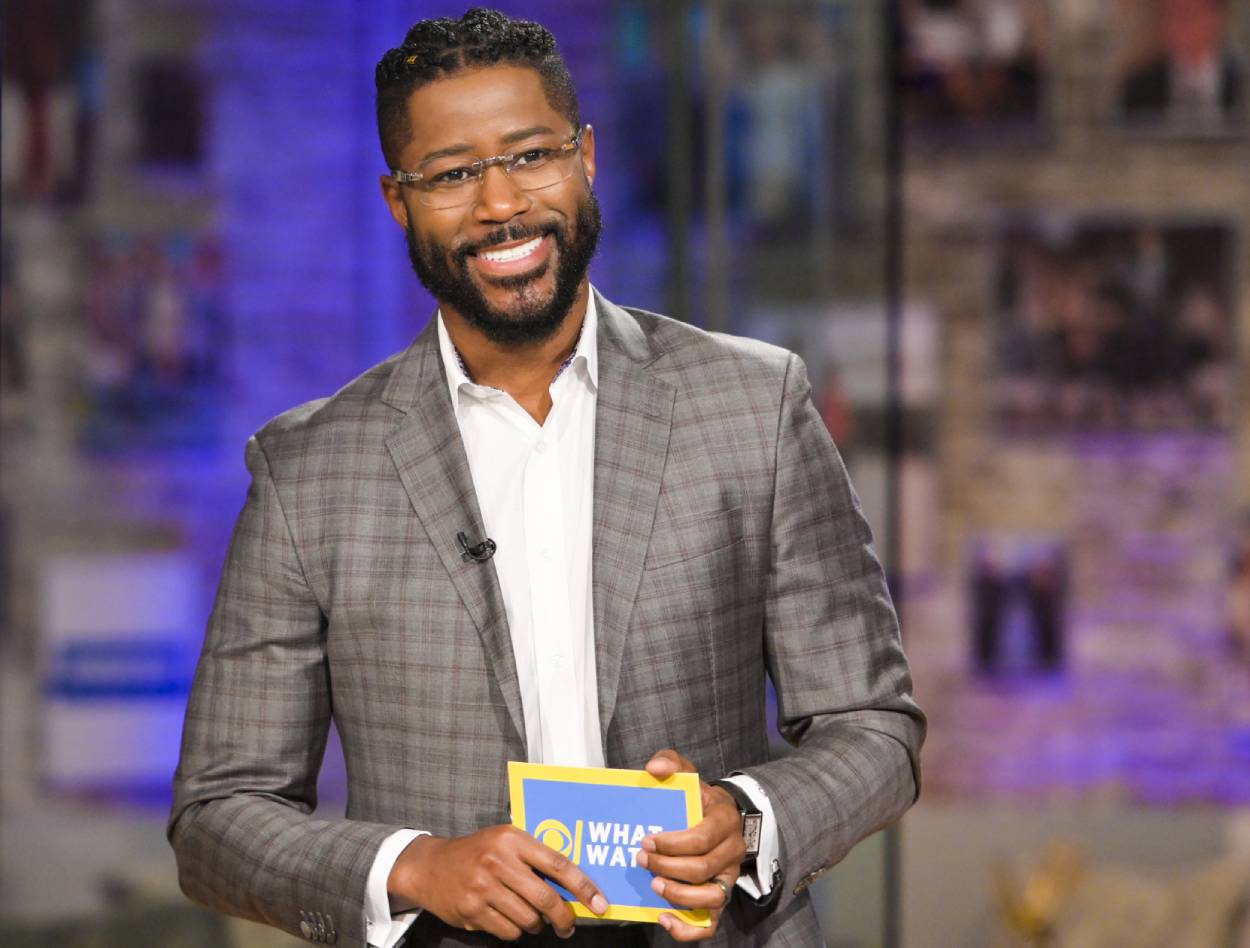 CBS Star Nate Burleson Grew up in Washington but Has Embraced His Native Roots: 'Ultimately, I Am Canadian'
Former NFL receiver Nate Burleson is a proud Canadian ... despite growing up in Washington.
For all intents and purposes, former Seattle Seahawks receiver Nate Burleson is a Washington product. He grew up in Seattle and parlayed a successful amateur career in the Emerald City into an 11-season NFL career.
Long before he starred at O'Dea High School in Seattle or at the University of Nevada, Reno, Burleson spent his earliest years in Canada. As proud a Washingtonian as he may be, the veteran wideout and current CBS Sports announcer doesn't want to hide where his roots really originate.
Nate Burleson has embraced his Canadian roots and upbringing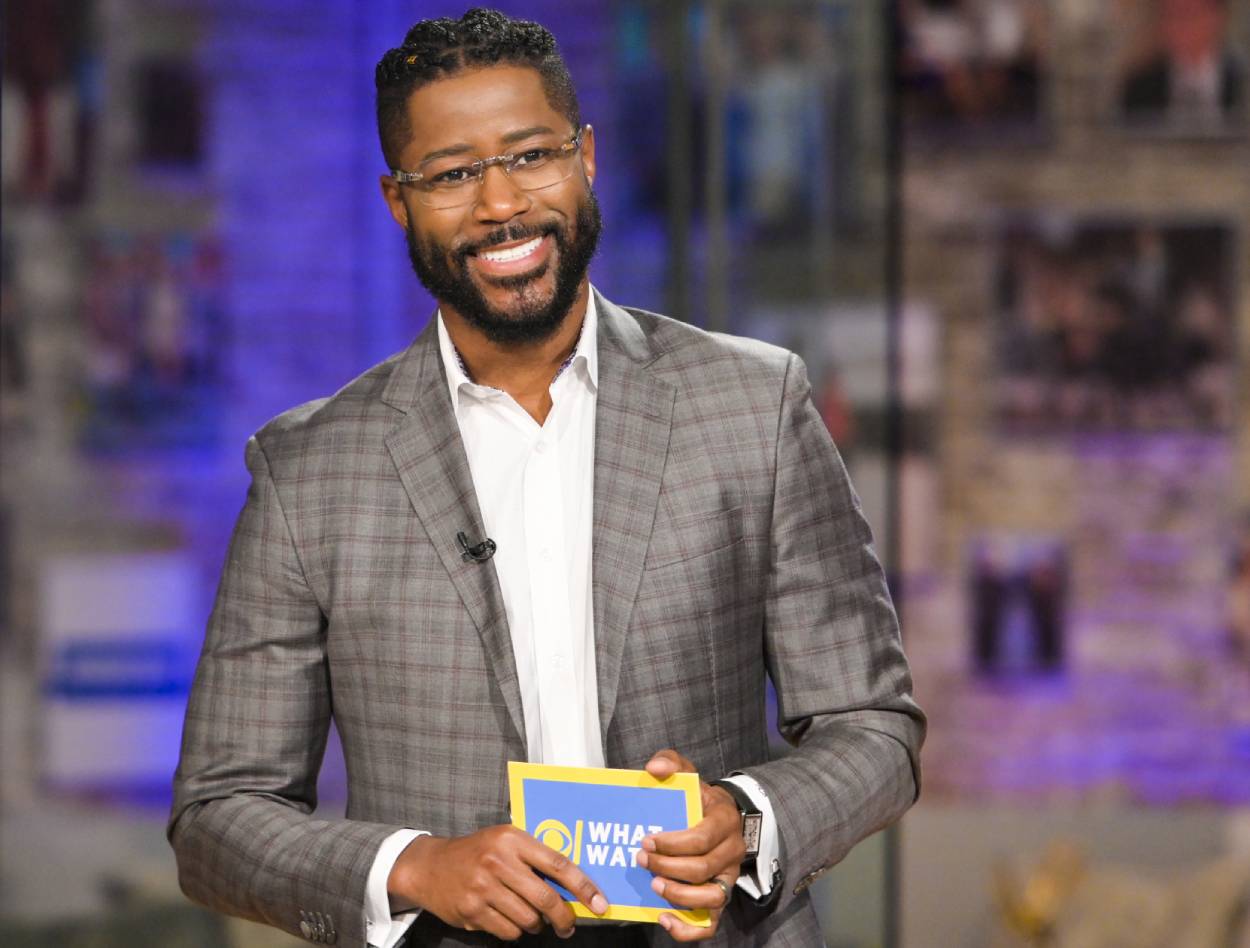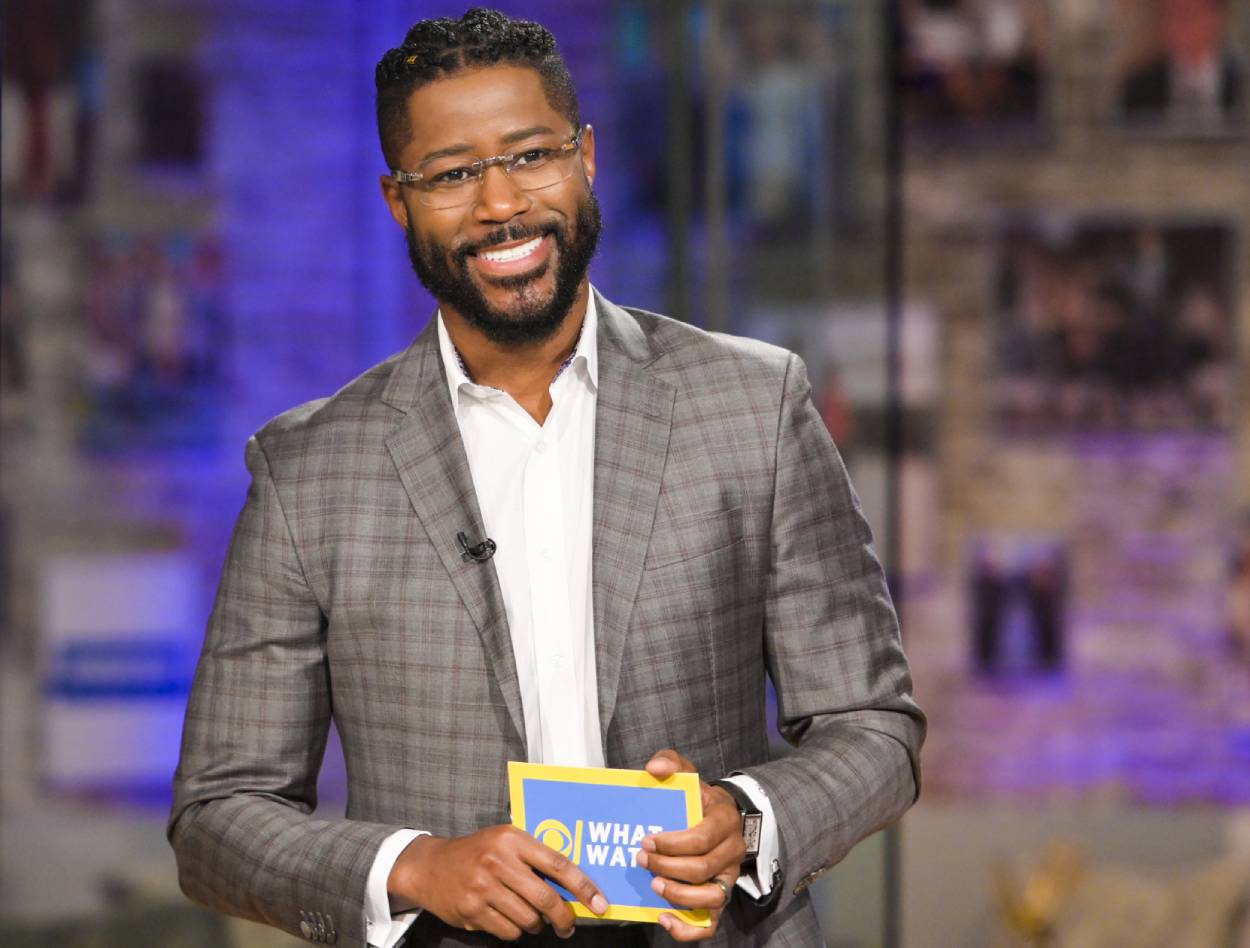 It's not incorrect to say Burleson signed with his hometown team when he joined the Seahawks in 2010. He spent most of his childhood and teenage years in Seattle, after all.
However, his various NFL teams never listed his birthplace or hometown as Seattle. He was born in Calgary, Alberta, on Aug. 19, 1981, and moved to the United States in 1983.
In a 2010 interview with The Province, Burleson said he takes pride in his Canadian heritage even if he only spent a small portion of his life there. He wore his father's old Canadian Football League clothing as a child and later framed one of the jerseys.
"Ultimately, I am Canadian. I've got a flag tattooed on my leg, so I am definitely representing all the Canadians out there."

Nate Burleson
At the time, Burleson, who now works on CBS' The NFL Today and CBS Mornings, said the cold weather in Calgary often scared him away from visiting during the NFL's offseason.
"I end up finding a warmer location," he said.
His father, Al, had an All-Star career in the CFL
Decades before Burleson torched defenses at the University of Reno, Nevada, and in the NFL, his father worked hard to keep offenses from scoring. A standout defensive back at the University of Washington, Al played in the CFL from 1976-81.
The elder Burleson, a 14th-round draft pick of the Los Angeles Rams in 1976, earned CFL All-Star honors in 1979. He totaled 26 interceptions, recovered six fumbles, and forced another two in the CFL.
He moved his family to the United States in 1983 and played for the USFL's Los Angeles Express. However, the veteran defensive back never made it back to the NFL.
Burleson isn't the only notable Canadian player to reach the NFL
Burleson played 135 NFL games from 2003-13, the eighth-highest total by a Canadian-born player. Only Rob Meier, a former Jacksonville Jaguars defensive end who played in 138 games from 2000-08, had a higher number among non-specialists entering the 2021 season.
Longtime Dallas Cowboys long snapper L.P. Ladouceur, who most recently played last season, holds the record with 253 games.
They're far from the only notable Canadians who reached the NFL. Bronko Nagurski, the standout defensive tackle and fullback, grew up in Canada but moved to Minnesota when he was five years old. The four-time Pro Bowler won three NFL championships across eight NFL seasons and later entered the Pro Football Hall of Fame.
Arnie Weinmeister played only six seasons in the NFL from 1948-56. However, he was so dominant, earning four first-team All-Pro selections in that span, that he eventually earned a spot in the Hall of Fame despite his relatively brief professional career.
Former Indianapolis Colts kicker Mike Vanderjagt lived in Ontario until he left for college. Ex-Washington Football Team quarterback Mark Rypien, a two-time Super Bowl champion, was born in Calgary but moved to the United States as a toddler.
Pittsburgh Steelers receiver Chase Claypool could be the next great Canadian NFL player. A second-round pick in 2020, Claypool hauled in 62 catches for 873 yards and nine touchdowns as a rookie. He ran for another two scores on a Steelers team that won the AFC North.
Claypool still has plenty of time to catch Burleson in the statistics department. Only time will tell if he eventually gets a Maple Leaf on his leg, too.
Like Sportscasting on Facebook. Follow us on Twitter @sportscasting19.