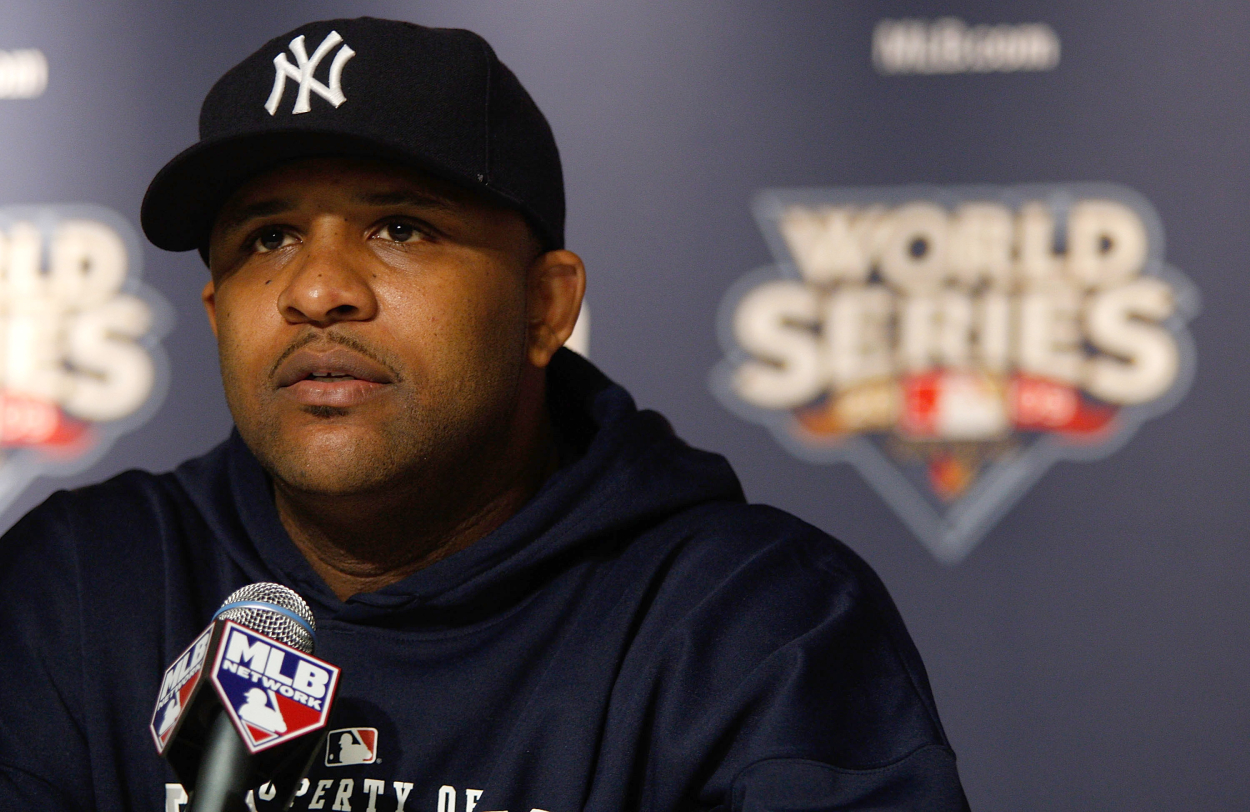 CC Sabathia Condemns Inappropriate Fan Behavior in Sports, Says His Wife and Mom Once Had Beer Poured on Them: 'It Sucks'
CC Sabathia had a tremendous MLB career with the Yankees, but his greatness unfortunately led to fans mistreating his family at a game. After seeing NBA players get mistreated by fans in recent playoff games, Sabathia discussed inappropriate fan behavior and how his family once had beer poured on them during a game.
CC Sabathia had a tremendous MLB career. He even won a World Series title with the New York Yankees. However, while many successful teams have big haters, great players also have fans who absolutely hate them, and it appears that may have been the case for Sabathia during his long career.
In fact, while recently discussing inappropriate fan behavior, Sabathia revealed that fans even once poured beer on his wife and mom during a game.
Fan behavior at NBA playoff games has been out of control
Fan behavior has been a hot topic in sports lately because players have been mistreated and even possibly put into danger by fans on several occasions during the NBA playoffs.
During a postseason game between the Philadelphia 76ers and Washington Wizards, a fan dumped popcorn on Russell Westbrook. According to USA Today, the 76ers later announced they would indefinitely ban the person from all Wells Fargo Center events.
In another incident, a New York Knicks fan spit on Trae Young of the Atlanta Hawks during Game 2 of the Knicks-Hawks series. The Knicks also announced they would indefinitely ban the specific fan from Madison Square Garden events, per USA Today.
That's not where it ended, though. A Celtics fan later threw a water bottle toward Kyrie Irving's head after a Brooklyn Nets-Boston Celtics game. According to ESPN, police escorted the fan out, and he was ultimately arrested.
CC Sabathia condemned inappropriate fan behavior
Sabathia recently appeared on The Ringer's Real Ones podcast with Raja Bell and Logan Murdock, and he had some strong opinions on fans acting inappropriately at sporting events.
"The NBA [should] ban the fan for life from all arenas," Sabathia said on the May 27 episode. "That type of behavior, spitting on somebody, throwing some s*** on a player, you should never be able to come back to no NBA games, period."
The former Yankees star added that athletes aren't "circus animals."
"We are human," he said. "You can't just say whatever, do whatever, and expect us not to react. You gotta understand that crossing that line, you may get a human reaction out of Russell Westbrook, who was probably going to go up in the stands if somebody wouldn't have grabbed him."
CC Sabathia's family had beer poured on them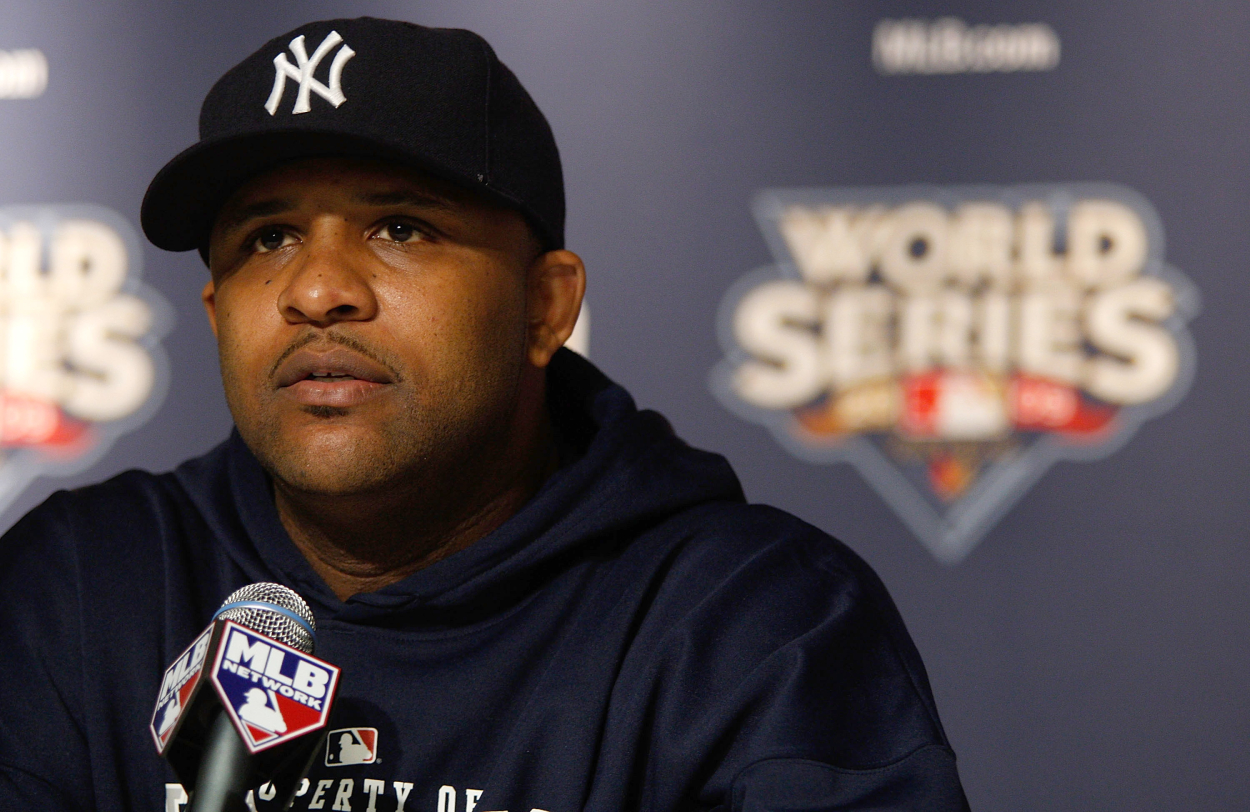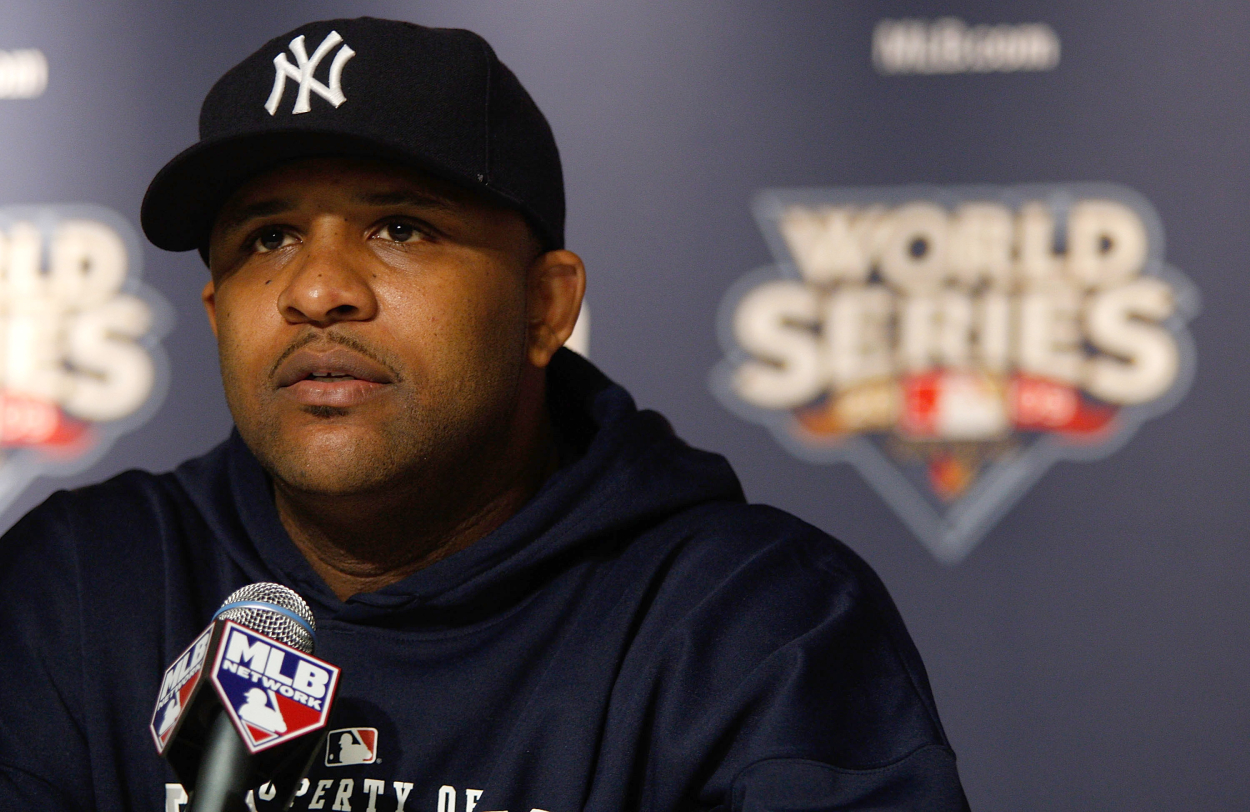 Throughout his career, Sabathia had a tremendous amount of success. He was a six-time MLB All-Star, a Cy Young winner, and a World Series champion. However, his success as a player, unfortunately, led to fans mistreating his family.
"I've had my wife and my mom in the stands where beer's been poured on them and different things like that," he said. "It sucks, and I wish there's something that we could do to figure out and screen these fans that are gonna sit courtside. But it's part of the fan experience is being that close to the action. You just wish that some of this stupid s*** wouldn't happen."
Like Sabathia, Raja Bell also said fans poured a drink on his family during a game.
"I was in LA in Staples [Center], Christmas, probably 2002 after we had played [the Lakers] in the finals with the Sixers," Bell said. "My dad was getting into a beef up in the stands because someone had poured something on my mom and them. Those get scary. You're in a building, your family's there, these are people you care about, and you're helpless. You're on the court; you can't really get up in there to defend."
Athletes and teams certainly missed fans during the COVID-19 pandemic. They typically add an extra spark and intensity to events. However, some are just bad representations of the fan bases they represent.
Hopefully, teams banning fans who cross the line deters other ones from endangering athletes and their families in the future.
Like Sportscasting on Facebook. Follow us on Twitter @sportscasting19.