Cecilia Braekhus Will Likely Surpass Joe Louis With an Incredible Boxing Record
Nicknamed "The First Lady of Boxing," Cecilia Braekhus is the first female boxer to hold the undisputed champion title. On August 15, 2020, she took to the ring to defend her title. Sadly, Braekhus lost to Jessica McCaskill. Had she won, Braekhus would've become the new holder of Joe Louis's 72-year-old record for winning 26 consecutive defending titles.
Cecilia Braekhus's boxing journey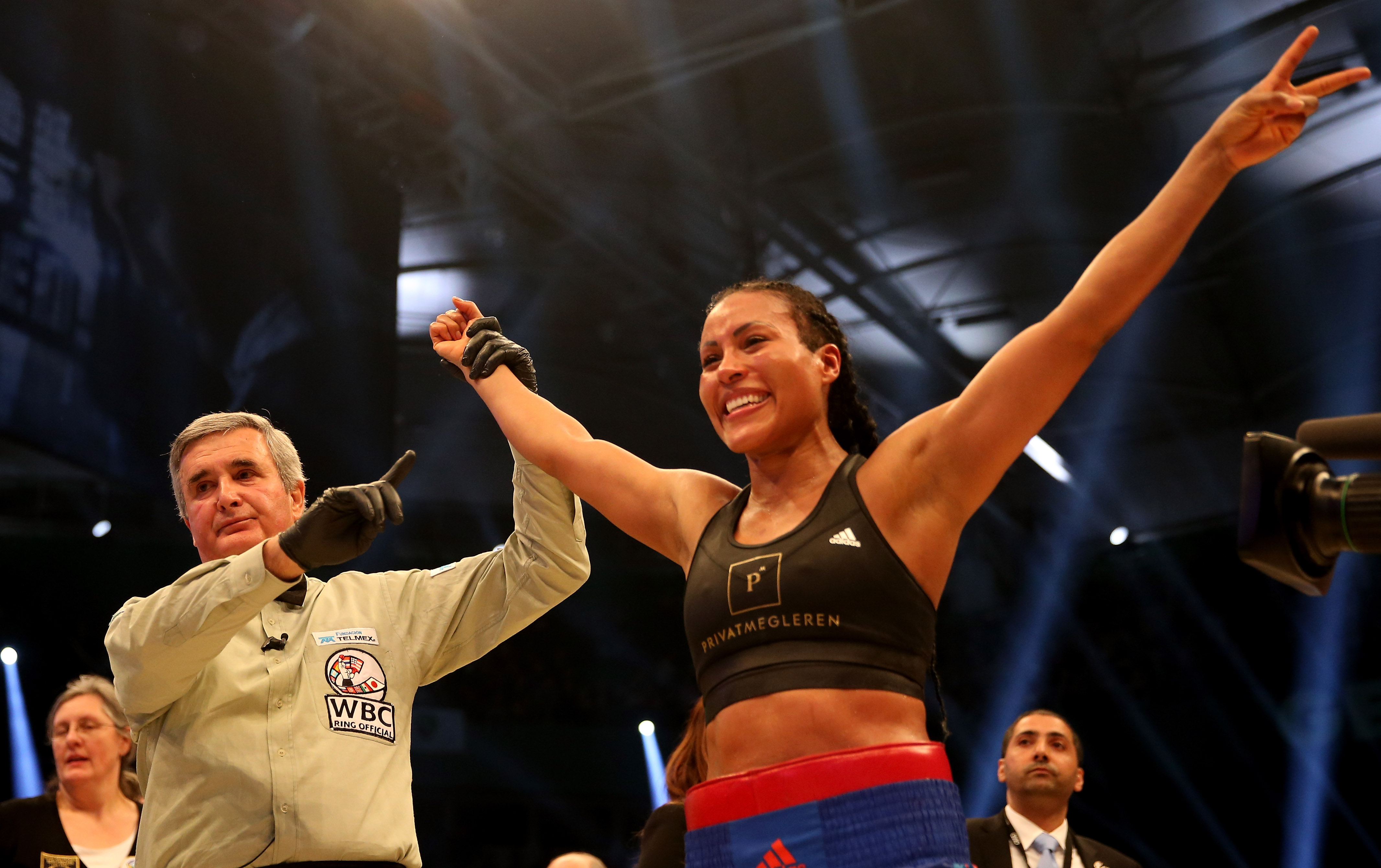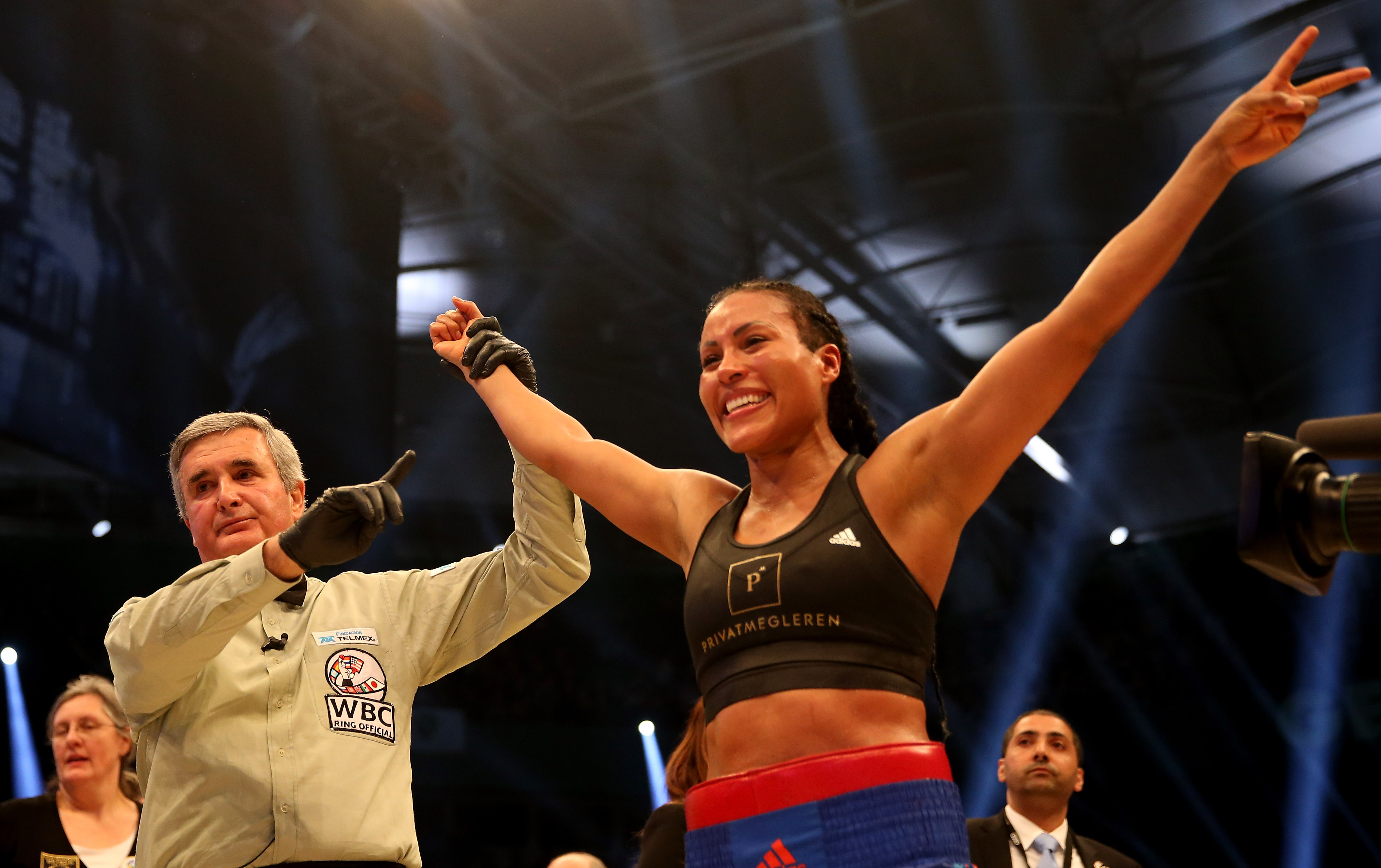 Born in Colombia, Cecilia Braekhus was adopted by Norwegian parents at two years old, reports Insider. She received her upbringing in Sandviken and began pursuing kickboxing at 14, later switching to boxing at 21. Braekhus took part in amateur boxing competitions achieving an amateur record of 75-0 before going pro.
In 2007, the German promoter Wilfried Sauerland declared that he wanted to make her the first Norwegian female World Champion. Braekhus faced a Croatian named Ksenija Koprek in her first professional match.
In 2009, Braekhus fought Danish boxer Vinni Skovgaard to become the WBC World Champion and take the female welterweight title. She defended her titles successfully on May 30 and September 12, 2009. Considered her toughest fight, Braekhus fought Mikaela Lauren to successfully defend her title in 2010. This helped her retain WBA, WBC, and WBO titles.
In 2014, she won against Ivana Habazin. This made Braekhus the first woman and first Norwegian to hold all the major World Championship belts. BoxSport, a German boxing magazine, voted her, Female Boxer of the Year in 2010.
Braekhus may break Joe Louis's record
Braekhus told Insider that she'd never fought during a pandemic but she had prepared nevertheless. She explained that she was trying to stay positive and not think about the pressures of breaking Louis' record. Braekhus had stated in a separate interview with The Guardian, that one of her greatest joys is having blazed a trail for women boxers during a dark time in boxing.
She stated that when she was starting, women boxers were frowned upon. Braekhus added that many networks and promoters didn't consider women boxers worthy of investments and explained that she was glad the dynamic has since shifted.
Braekhus fought McCaskill on Tulsa Street in Oklahoma to defend her title and possibly break the record set by heavyweight champion Louis for the most consecutive title defenses of all time. The two went head to head in a controlled environment with no spectators and highly regulated health protocols. McCaskill implemented Manny Pacquaio's volume style performance to win the fight, which worked in her favor.
If she hadn't lost the fight to McCaskill, Braekhus could've eclipsed the 25 title defenses record set by heavyweight champion Louis. Louis is arguably the greatest heavyweight after Muhammad Ali to have ever lived. He held the record for the most consecutive title defenses for a record-breaking 72 years.
What's next for the Norwegian boxing sensation?
After the fight, the Norwegian sensation hinted that she might finally retire. Braekhus was proud of her accomplishments, adding that she'd happily pass the torch to McCaskill. It is still unclear whether Braekhus will resign. She stated before the match that a fight with Claressa Shields was necessary, adding that Shields was good at drumming up commercials for herself and had nothing to show for it.
McCaskill interrupted Braekhus's winning streak and prevented her from breaking Louis' record. But the Norwegian fighter remains one of the best female boxers in history.