CeeDee Lamb Learned the Value of Hard Work From Hurricanes and Hardships
The 2020 NFL draft, due to the coronavirus pandemic, was a unique experience. Most of the crucial front-office staff were isolated from one another, including the famously mercurial Cowboys owner Jerry Jones. Yet most agree: the Cowboys had an incredible draft. The crown jewel was wide receiver CeeDee Lamb, considered the best pick at that position.
The wide receiver isn't just well-rounded; he's the leader of the pack with many key skills. He unexpectedly ended up falling slightly later in the draft, and the Cowboys lept on the opportunity. So, who is Lamb? What kind of player inspires sportswriters to spill so much ink over his place in the draft?
CeeDee Lamb's Louisiana upbringing
Lamb's early childhood was spent in Opelousas, Louisiana. His family moved to New Orleans shortly after. But Hurricane Katrina sent them, and thousands of other families, out of the city. They landed in Richmond, Texas, in part because Lamb's nascent football skills could be put to use in the area.
But they couldn't afford to live close to the action. Lamb's mother, Leta Ramirez, drove him 45 miles, five days a week to work on his football skills. It was necessary for her son to practice under the best football coach in the region, Darrick Reed. Lamb took note of this sacrifice, committing to work as hard as he possibly could to honor his mother's dedication to giving him this opportunity.
Lamb's perseverance in the face of literal hurricanes
Katrina sent Lamb and his family away from his home state entirely. But he couldn't quite keep away from nature's wrath even as it upended his entire life. Just three years later, another hurricane disrupted Lamb's life.
Hurricane Ike wasn't quite as devastating as Katrina, in terms of overall damage or the response. But for Lamb, it was deeply unnerving to experience a second hurricane in such a short time. "Are they following me?" Lamb said in an interview with NFL Network. But he shook off the feeling, and decided to use it as motivation to focus on making use of every minute he had to develop on the gridiron.
How Lamb overcame the death of his uncle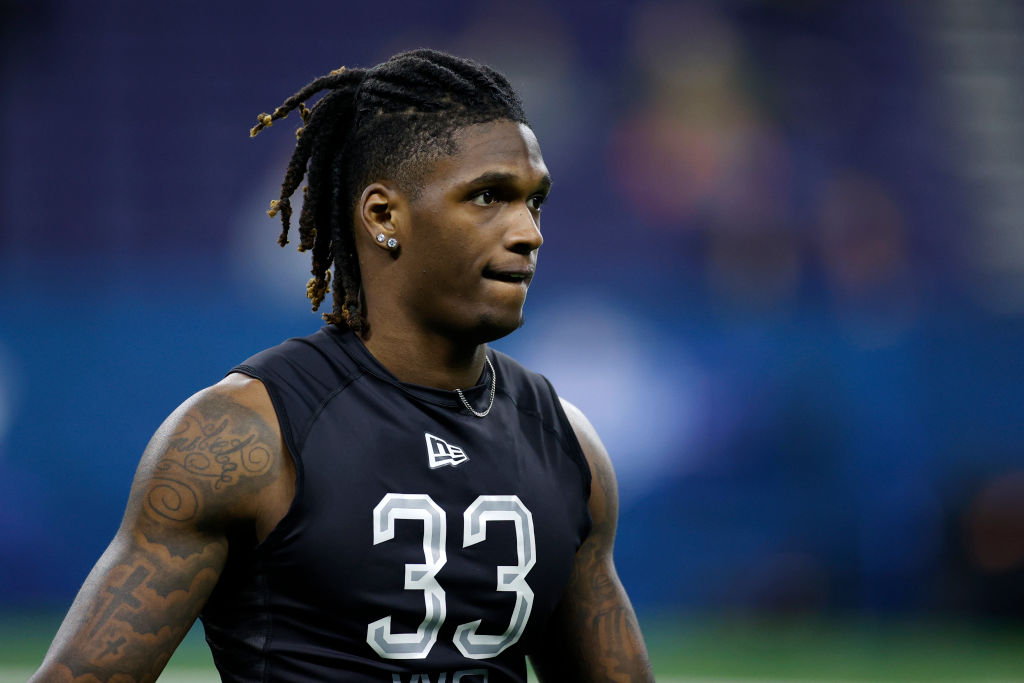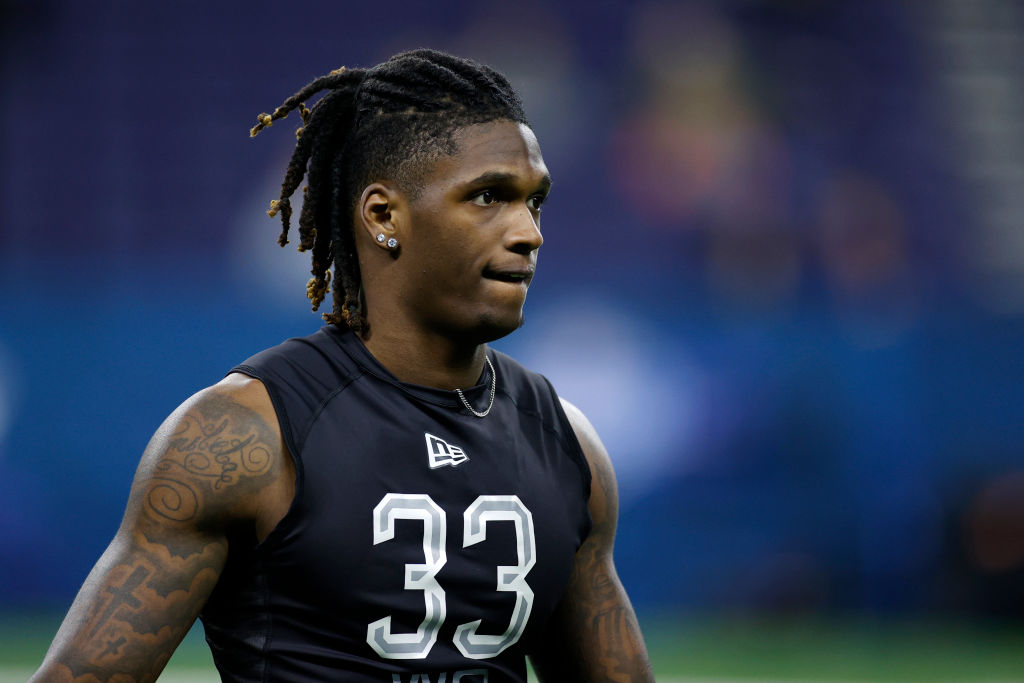 Lamb's mother put in a huge amount of legwork making sure her son could develop as a football player. But she wasn't well versed in the game herself. That was where her brother, CeeDee's uncle Chester Ramirez, came in.
Chester played football through college, with the Air Force Academy. He stepped in as a mentor for Lamb, passing along all that hard-earned experience. Outside of Lamb's coach, he emerged as a central football influence.
On July 3, 2016, Chester died suddenly of natural causes, reports The Oklahoman. Lamb, seemingly attuned to pushing through adversity, didn't miss a beat on the football field. He decided that carrying on his uncle's legacy was too important. He wears a necklace with the No. 32 hanging from it to this day. This was Chester's number when he played for the Air Force Academy. But soon, Lamb will wear a different number.
The Cowboys got lucky with Lamb
Lamb was considered an easy top-10 pick for the 2020 NFL draft. His run with the Oklahoma Sooners pointed to him being nearly NFL-ready. His skill set was too broad to pass up. But somehow, he fell through the cracks.
Cowboys chief operations officer Stephen Jones said it best to Cowboys.com: "We never really thought we had a chance to get him. Every mock draft we did, we had him long gone." The stars essentially aligned, as early drafting teams found themselves forced into fulfilling other needs outside of WR. It capped off an unexpectedly strong draft for Dallas.
It puts Lamb in an interesting situation. The Cowboys, in the last decade, are perpetually on the edge of fielding a true playoff threat. Fan expectations of America's Team are always through the roof. And Lamb will even wear no. 88, a sacred number he had to receive blessings from previous Cowboys great Michael Irvin to wear. Is he up to the pressure? Given his upbringing, it shouldn't be a problem.