Celebrities Have Made Brazilian Jiu-Jitsu, a Core MMA Tenant, Even More Famous
With MMA growing far beyond its niche success in the '90s, more people are trying their hands at it — not just to fight but as a means to stay in shape. This means UFC fighters can make side money training famous people. While MMA is more popular every day, Brazilian Jiu-Jitsu remains one of MMA's most popular and effective styles. 
What is Brazilian Jiu-Jitsu?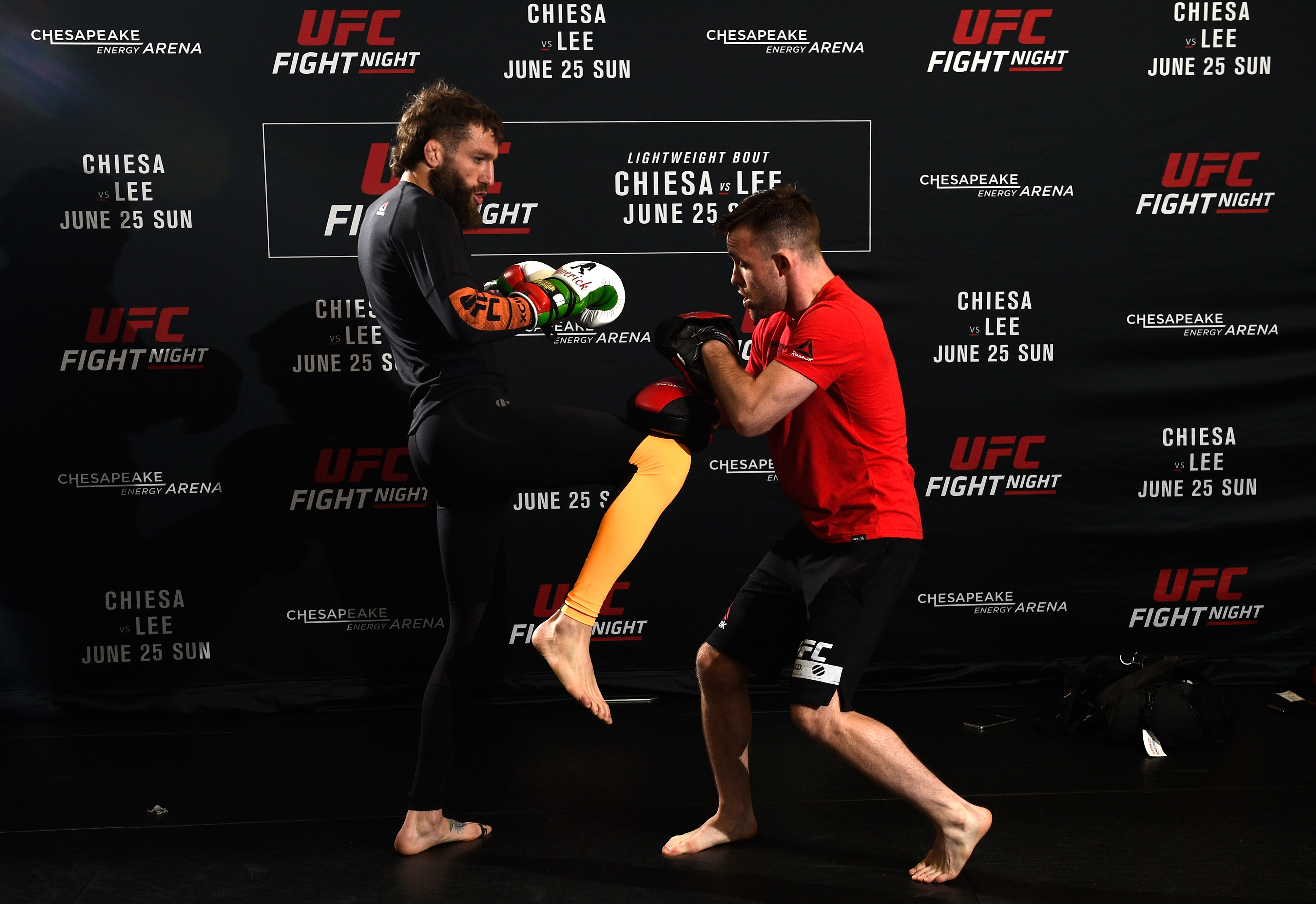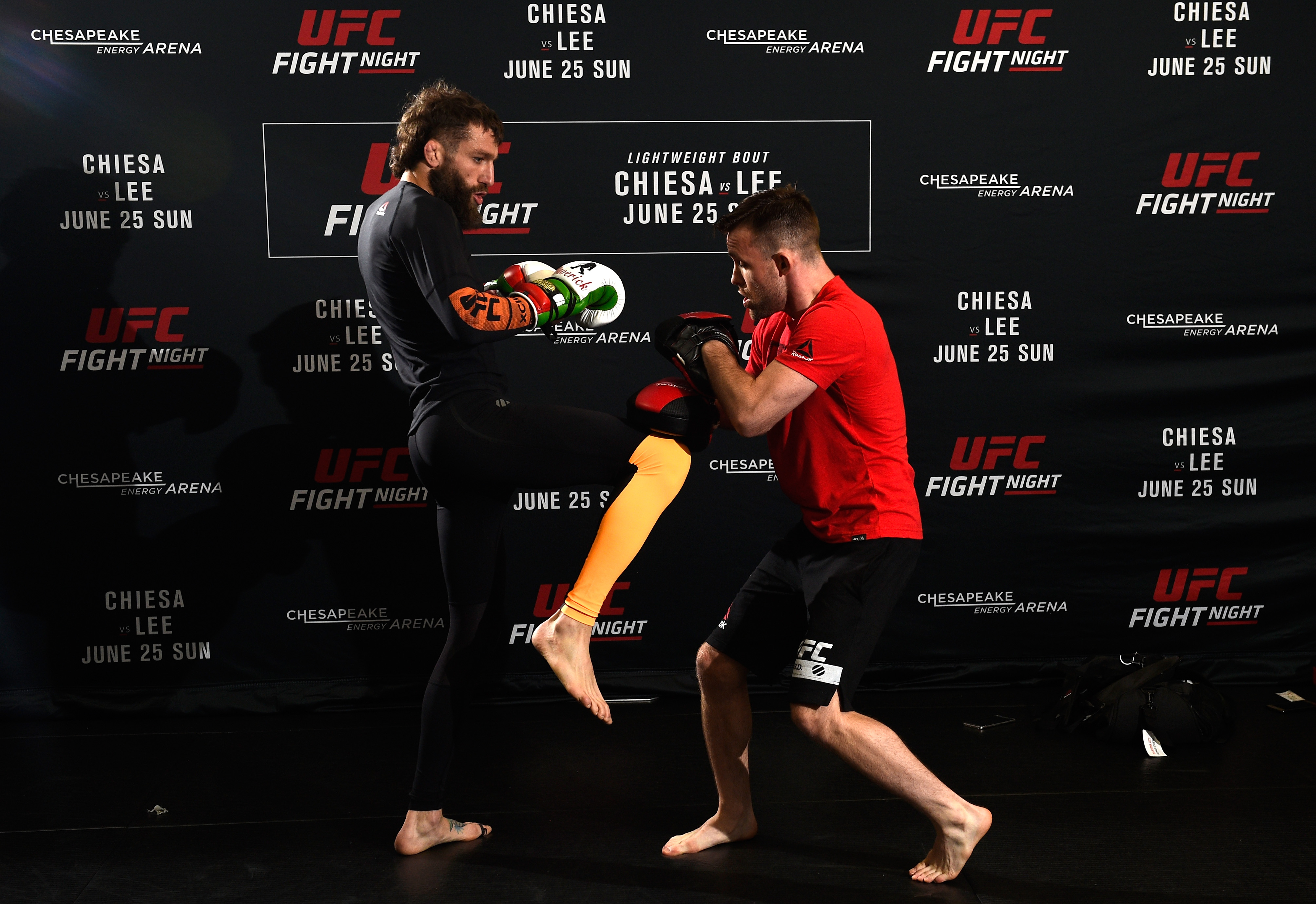 MMA might have a reputation as a brutal, violent sport, but the tactfulness required to make it to the top goes understated. Many see MMA as a no-holds-barred take on combat sports. Anyone who goes in without a proper strategy will likely leave the octagon a loser. One of the biggest keys to success is Brazilian jiu-jitsu.
BJJ, as many call it, is not about throwing kicks and punches but about how one fights on the ground. It does involve hitting, but BJJ's primary goal is to win either submission or knockout. As such, holds are vital if one wants to be successful in BJJ. Most of the best fighters in the world have some skills with the popular style. 
Fighters like Brian Ortega, Nate Diaz, Demian Maia, Mackenzie Dern, and Khabib Nurmagomedov have made their careers fighting in the BJJ style. However, BJJ's popularity has reached well beyond the UFC and other fighting giants and into the workout routines of some of the biggest stars on the planet. 
Why Brazilian Jiu-Jitsu
In a world where more and more people are using MMA not to fight but to stay in shape, the benefits of doing so go beyond the ability to make someone submit. According to The Guardian, it has several benefits beyond the octagon. While no martial art is supposed to be done frivolously, BJJ is an excellent form of self-defense for those who fear unprovoked attacks. 
Furthermore, it is a way to stay fit not just in one or two areas, but as a whole. BJJ requires just as much strength in one's core as it does their arms and legs, and for those looking to build a healthy body, the hard work that goes into mastering BJJ yields excellent results. Much like Yoga and other body-centric workouts, BJJ targets everything. 
On top of the physical benefits, however, BJJ also has mental ones. While every person who learns the style might not be using it inside an Octagon, BJJ training helps them think strategically. This means that while all the physical benefits of the technique are outstanding, BJJ also helps people keep their mental strength up, too. Perhaps, this explains why so many celebrities are already singing its praises. 
Who has practiced BJJ?
Ortega might be one of the world's best fighters, but when Halle Berry called to get his expertise, he went back to his origins as a trainer. Berry, who is directing the upcoming Netflix film Bruised, called upon the champion to get not only herself into shape, but the others in the movie, as well. Ortega spoke about working with the Oscar-winner to TMZ. 
"Of course, because it's Halle, we're not going to fight. But the whole thing is, jiu-jitsu is a beautiful art. [It's one of] those few arts you can go 100 percent and not get hurt. So my main goal is to get her jiu-jitsu looking dope as f*#k. … We're going to see some cool-ass things. We're going to drill her hard," he told the website.
BJJ and Hollywood have had a longer relationship than this, however. Everyone from Chuck Norris to Anthony Bourdain tried their hands at the most artistic of the martial arts. Keanu Reeves has used BJJ in several of his movies, while Tom Hardy learned it for his MMA film Warrior. UFC commentator Joe Rogan has long spoken about his love for the style. 
In a world where celebrity fitness often bleeds down to the non-celebrities, high-profile names like Barry and Hardy have made BJJ more popular than it's ever been. With more and more films embracing the style, too, it's not likely to slow down anytime soon.