Celebrity Sports Fans and the Teams They Love
Lumped in with the memorable highlights of a nail-biting World Series were the gratuitous shots of Cubs fans who happen to be celebrities, pretending to be like Mr. or Mrs. Vienna Beef, hanging out with the ordinary peeps in the bleachers. It got to the point where,iIf I saw one more shot of John Cusack sporting odd Cubs headwear, I would have been forced to turn to the Animal Channel and witness the mating rituals of the Indian peafowl.
Yes, celebrities in the stands (or in the case of pro football, the luxury suites) are as much a part of the game as bad clock management. However, it's difficult to look cool in the front row unless you have the transcendent personality of Jack Nicholson or Spike Lee. Give me the movie star or musician who quietly roots for his or her home team without hogging the spotlight and trying to add a few points to a Q-rating. Here are five celebrities who fly under the radar when it comes to cheering for their hometown (or adopted hometown) heroes.
Paul Rudd, Kansas City Royals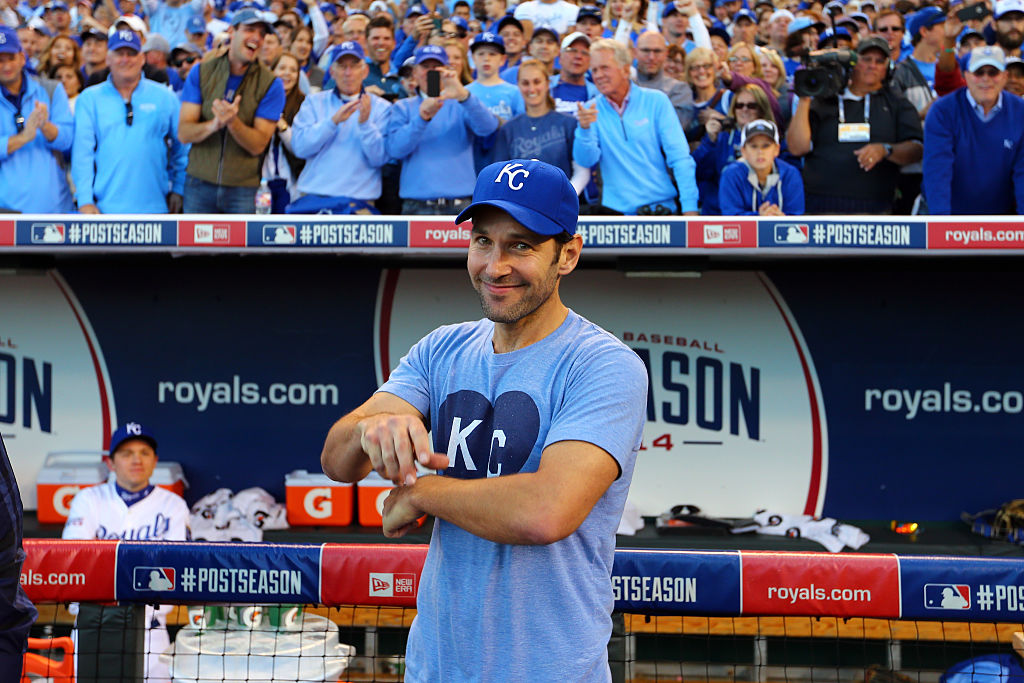 Even though he was born in New Jersey, Paul Rudd grew up in Kansas City and is a lifelong, diehard fan of the Royals. When Kansas City won the 2015 World Series, Rudd emerged somewhat from the shadows where he was relatively out of the spotlight rooting for his team. Cameras showed Rudd, the star of numerous movies such as 40-Year-Old Virgin and Anchorman, in the stands on broadcasts, but he was void of that "look at me, I am a star" aura. He seemed like just another Royals fan hoping for a win.
Unlike other guys, though, Rudd did get to enter the clubhouse and take part in the champagne-soaked celebration. "I've been to every single World Series the Royals have been in," Rudd gushed to NJ.com. The actor was also around for his team when they fell in 2014 to the Giants in seven games. "It makes no sense. It makes sense that they won because they're incredible. It makes no sense that I'm here right now, celebrating this."
Fred Armisen, Portland Trail Blazers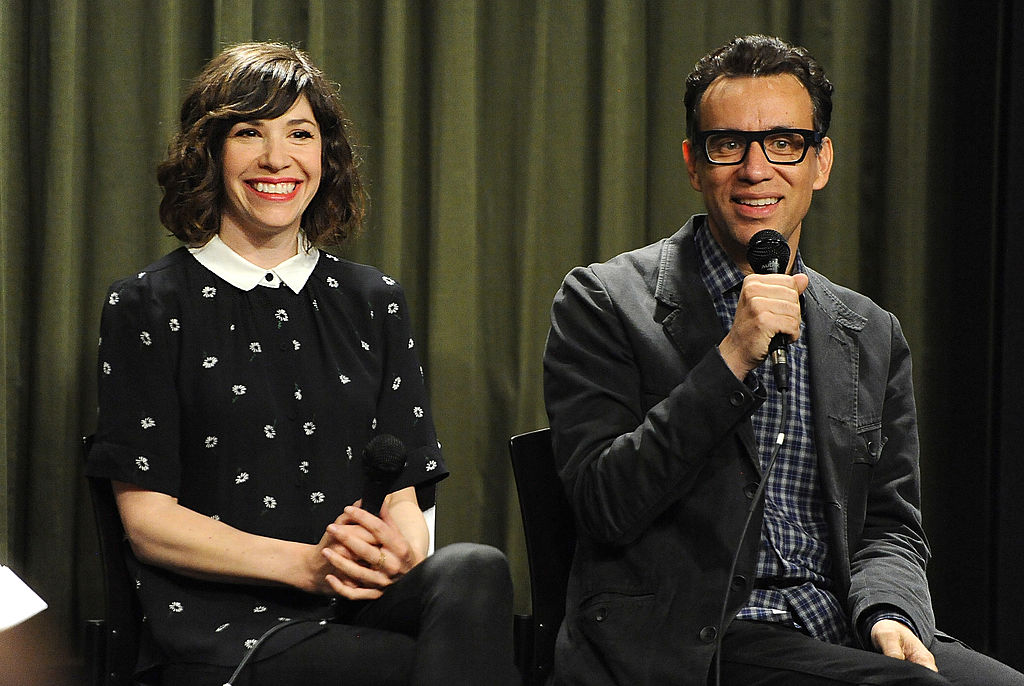 If you're a fan of the IFC TV series, "Portlandia," this makes sense. Born in Mississippi and raised in Long Island, Fred Armisen is a basketball fan. However, it was during the filming of his show — a sendup of flannel-wearing hipsters in the Pacific Northwest — that he became a friend of the city's NBA team. In season four, Fred and his co-star Carrie Brownstein, who portrays the owner of a feminist bookstore, visit the Portland Trail Blazers to try and raise the consciousness of the team's dancing cheerleaders. Team owner and Microsoft co-founder Paul Allen makes a cameo in the episode.
Condoleezza Rice, Cleveland Browns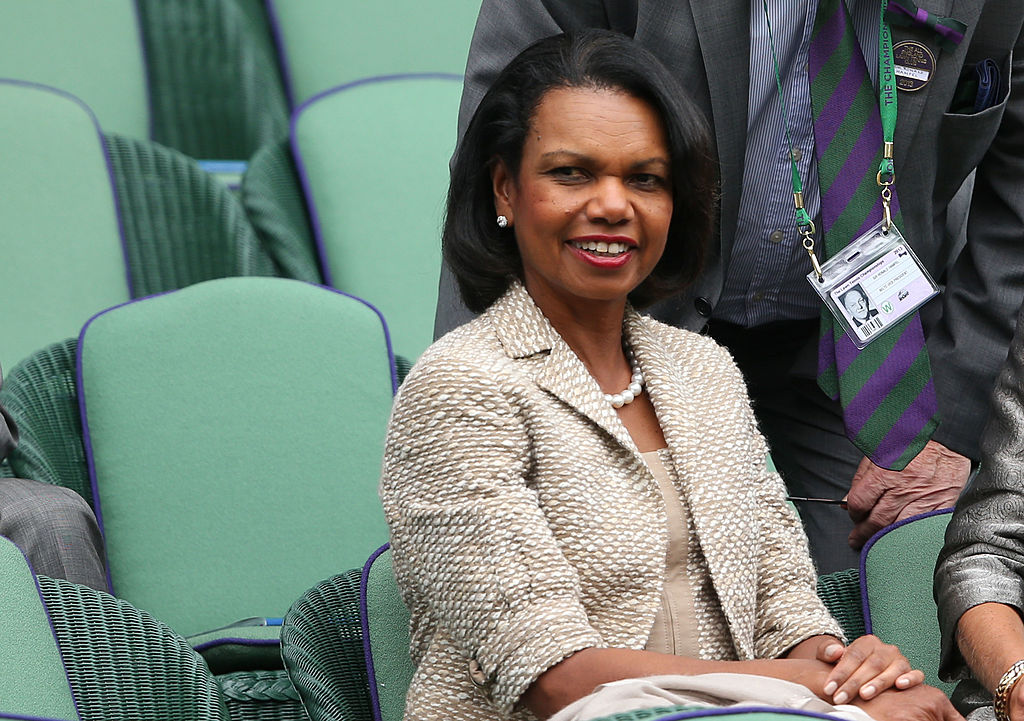 Apparently, growing up in Birmingham, Ala., a young Condoleezza Rice enjoyed watching the Browns on Sunday with her father. According to a number of reports, the former Secretary of State was deeply saddened when team owner Art Modell fired legendary coach Paul Brown (a family favorite) in 1963. Six years ago, with Mike Holmgren at the helm as Team President, Rice visited the team at its training camp and was optimistic about the future of her beloved Browns.
"I have enormous respect for him," Rice said of Holmgren. "He is what my father would call a football man. He is someone who has brought direction and a winning attitude to every organization he's been involved with, and you can already see the impact on the Browns. I can hardly wait to see what he's going to do over the next few years with this franchise," Rice once told the Cleveland Plain Dealer in an interview. Sadly, since the team returned to Cleveland in 1999, the former Baltimore Colts franchise has made the playoffs once, in 2002, as a wild-card team.
Tim Robbins, New York Rangers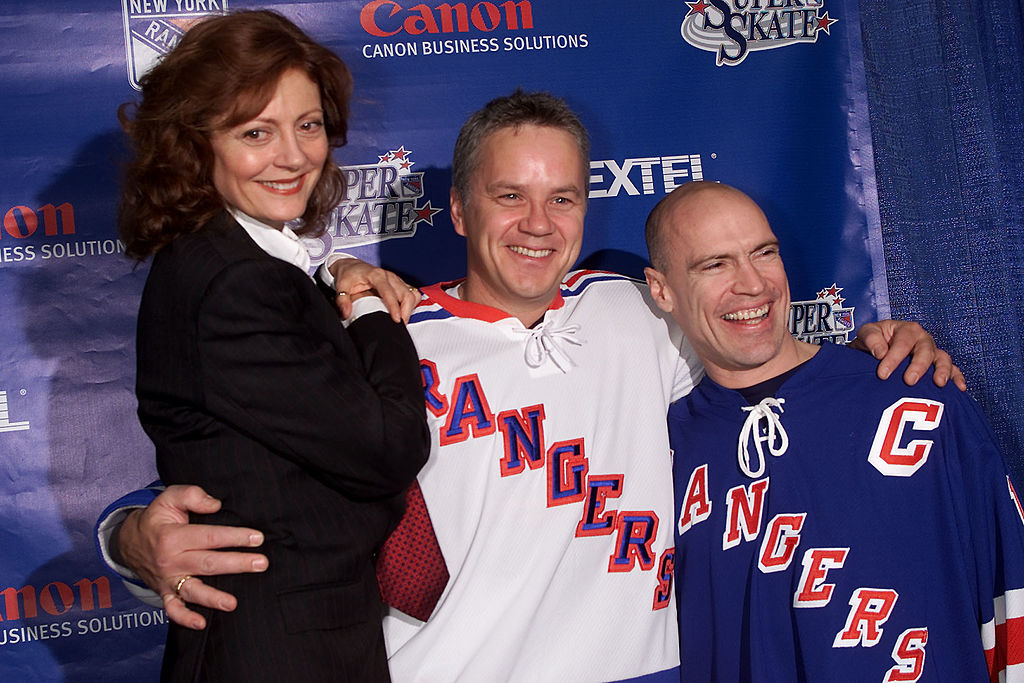 Tall, lanky Tim Robbins, the man who played the famous fireballing Nuke LaLoosh in Bull Durham claims to be the world's biggest New York Rangers fan, boasting that he has a copy of every video highlight of the team's 1994 Stanley Cup Season. Given the number of celebrities who attend Rangers' home games — including Liam Neeson and Kate Upton — Robbins goes relatively unnoticed at Madison Square Garden aside from the occasional Page Six photo.
Although possessing an athletic frame — Robbins, at 6–foot–5, is the tallest man to win an Oscar — the California native received criticism for his imitation of a professional ballplayer in Bull Durham. In real life, street hockey is the only sport Robbins regularly plays.
Conan O'Brien, Boston Celtics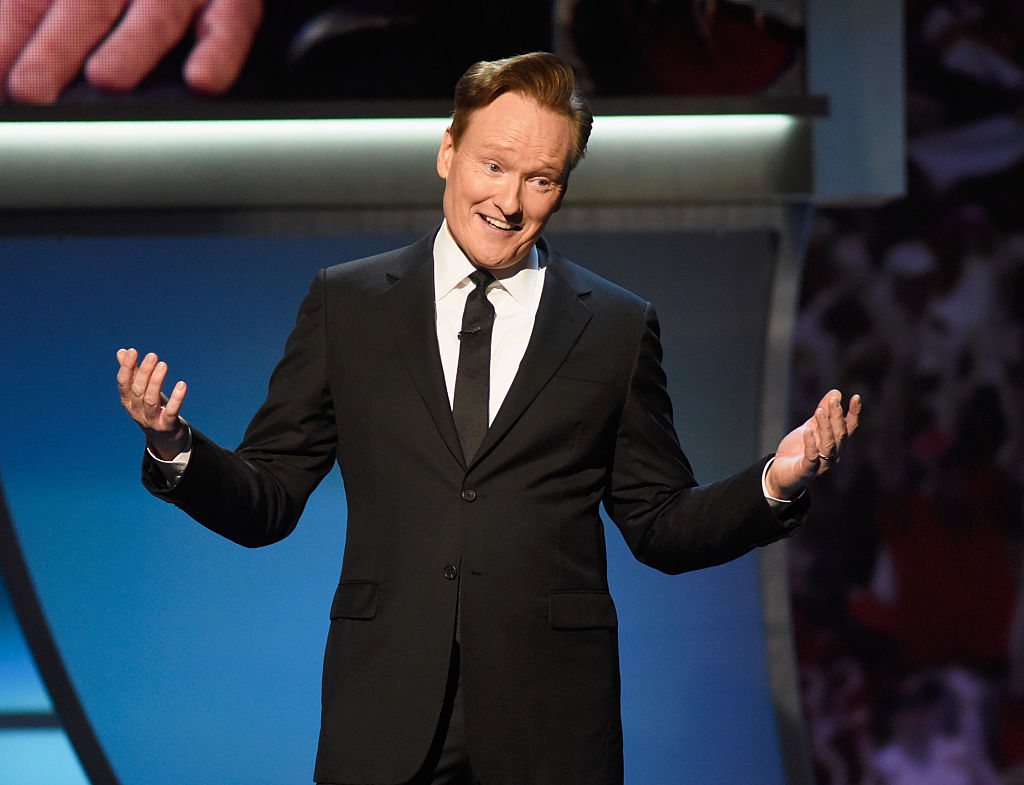 Born in Brookline, Mass., the late-night talk show host is a lifelong Boston Celtics supporter. He even challenges guests who appear on his show who take umbrage at his fandom. A former editor of the Harvard Lampoon and writer for "The Simpsons," Conan approaches his love of the Celtics with great humor while sporting team jerseys honoring his favorite players.