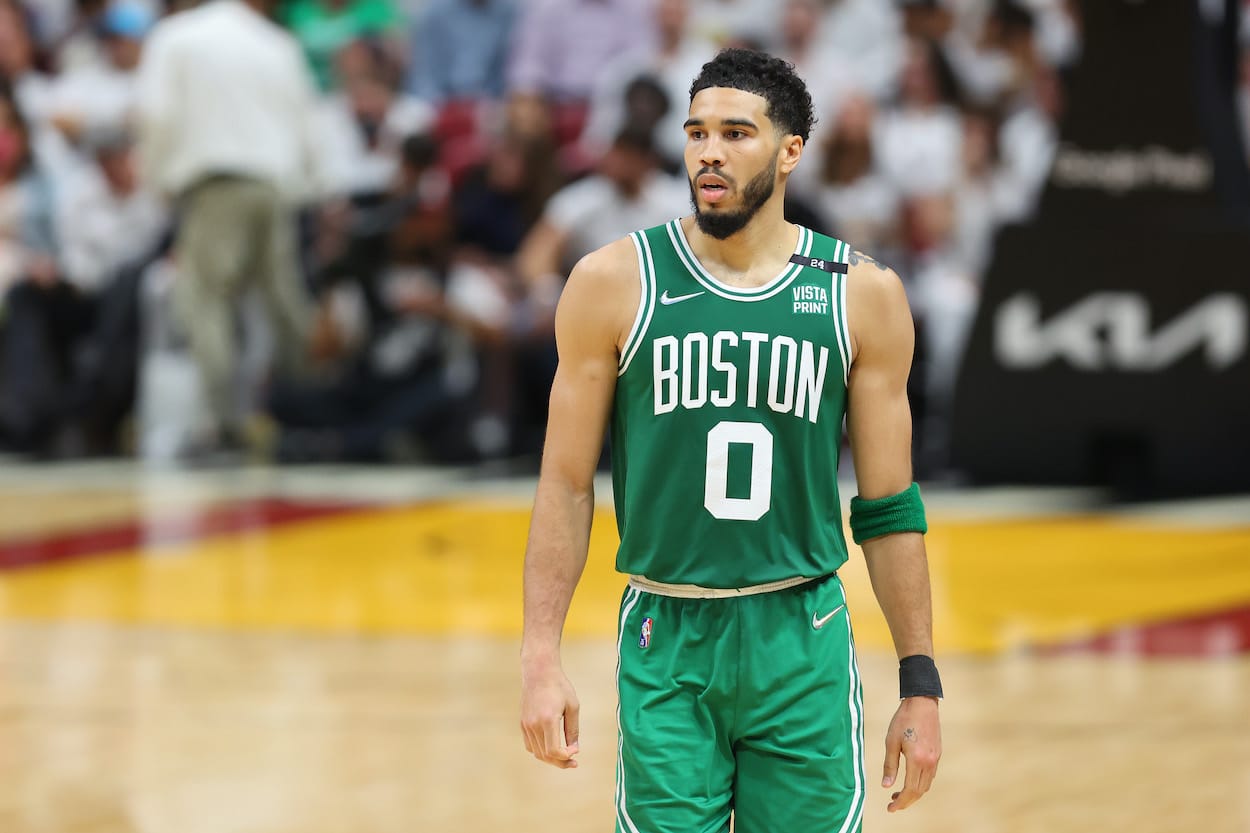 Celtics-Heat Game 4: The Jayson Tatum Prop Bet You Need to Jump On Monday Night
Expect a bounce-back performance from Jayson Tatum in Game 4.
It won't be easy to find valuable betting angles for Game 4 of the Eastern Conference Finals between the Boston Celtics and the Miami Heat. As of Monday afternoon, nine players between the two teams reside on the injury report ahead of the crucial matchup, so we still don't know who will be on the court and how effective they will be.
But that's not going to stop me from trying to find you a winner.
After Jayson Tatum's 10-point, six-turnover stinker in Game 3, let's target his scoring prop for my best bet in Game 4.
Jayson Tatum stunk it up for the Celtics in Game 3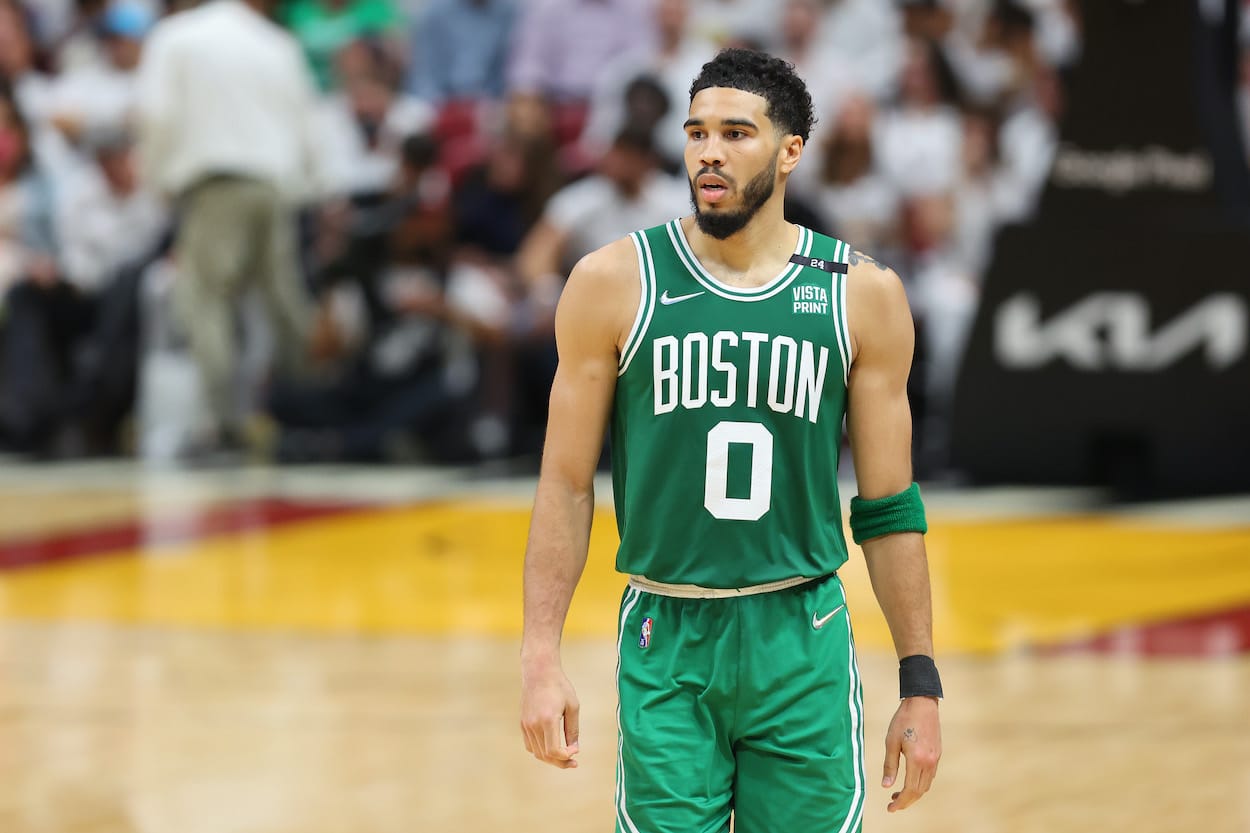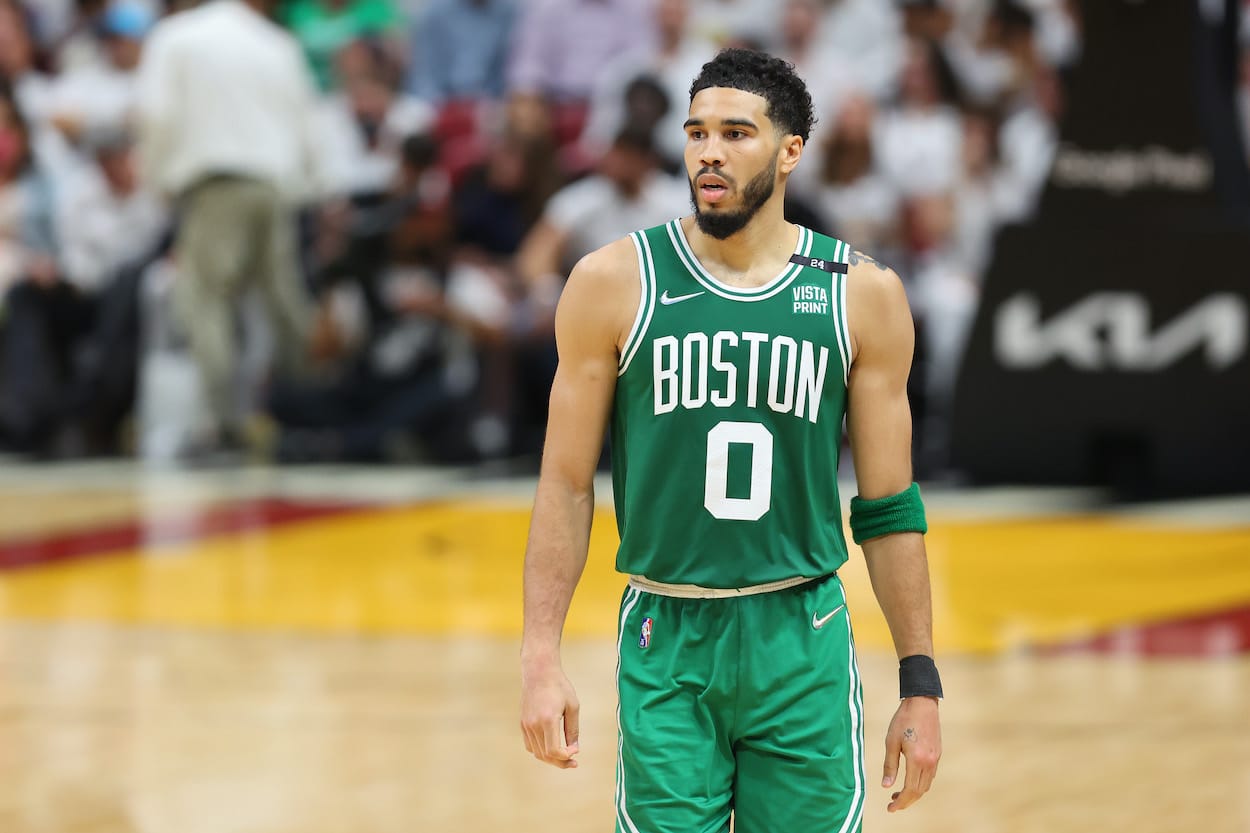 The Celtics would like to destroy the tape from Game 3 of the ECF for a variety of reasons. Not only did they cough up 23 turnovers and allow the Heat to close them out in Boston without Jimmy Butler on the court, but their All-NBA forward also didn't show up in the biggest game of the season.
In 41 minutes, Tatum scored just 10 points on 3-of-14 shooting and 1-of-7 from three. He was sloppy with the ball in his hands all night and committed six turnovers in the 109-103 loss. There's no other way around it. When the Celtics needed him most, he vanished.
Tatum left the game late in the fourth quarter with what looked to be a scary shoulder injury, and he's listed on the Game 4 injury report as probable with a right cervical nerve impingement. Thankfully for the Celtics, he avoided a major injury and should be good to go on Monday night.
Let's bet on him, shall we?
The Jayson Tatum prop bet you need to jump on in Game 4
Tatum was awful on the offensive end in Game 3, so bettors most likely won't be lining up to bet on a bounce-back performance in Game 4. But that's exactly what we're going to do.
In 13 playoff starts this year before Game 3, Tatum scored fewer than 20 points in two of them. He followed up those disappointing performances with 39 points in Game 3 against the Brooklyn Nets and 30 points in Game 4 against the Milwaukee Bucks. In the games following Celtics losses this postseason, Tatum is averaging 33 points and shooting 51.6% from the field. The All-Star also hasn't put up two playoff stinkers in a row since 2019.
Tatum's points prop for Game 4 is set at 27.5 (BetMGM), and I think he goes for at least 30 in what should be considered a must-win game for Boston. Let's roll with the over.
Like Sportscasting on Facebook. Follow us on Twitter @sportscasting19.