The Celtics Painfully Wasted a Stephen Curry Anomaly and May Have Thrown Away the NBA Finals
The Golden State Warriors are nearly impossible to beat when Stephen Curry goes nuclear from beyond the arc. Unfortunately for their opponents, the greatest three-point shooter of all time does that quite often. We saw it in Game 4 of the 2022 NBA Finals when Curry made seven threes and dropped 43 points to lead the Dubs to a possibly season-saving win.
But in Game 5, Curry did something he's never done in 132 previous playoff games: He went 0-for from three. Zip. Zilch. Nada.
Considering Golden State's role players haven't been all that impressive in the Finals, Curry's extraordinarily rare shooting dud should've gifted the Boston Celtics a 3-2 series lead. Only, it didn't, and the Celtics may have blown their chance at a title because of it.
Warriors survive Stephen Curry's worst playoff shooting performance
Death, taxes, and Steph Curry sinking at least one three-pointer in a playoff game. Those seemed to be the only three guarantees in life, but the list is now down to two.
On Monday night, Curry went 0-for-9 from beyond the arc and finished the game with just 16 points. The shocking anomaly snapped his NBA-best streak of 132 straight playoff games with at least one three. It was also Curry's first game without a three-pointer since November of 2018 against the Milwaukee Bucks. The Warriors lost that game by 23.
We should've seen a similar result in Game 5, but we didn't.
Instead, Andrew Wiggins picked up the slack with a team-high 26 points, Klay Thompson made five threes and scored 21, and both Gary Payton II and Jordan Poole came off the bench to pitch in double digits.
But the Warriors' 104-94 win was less about them and much more about the Celtics' inability to take advantage of a golden opportunity.
The Celtics may have just blown the NBA Finals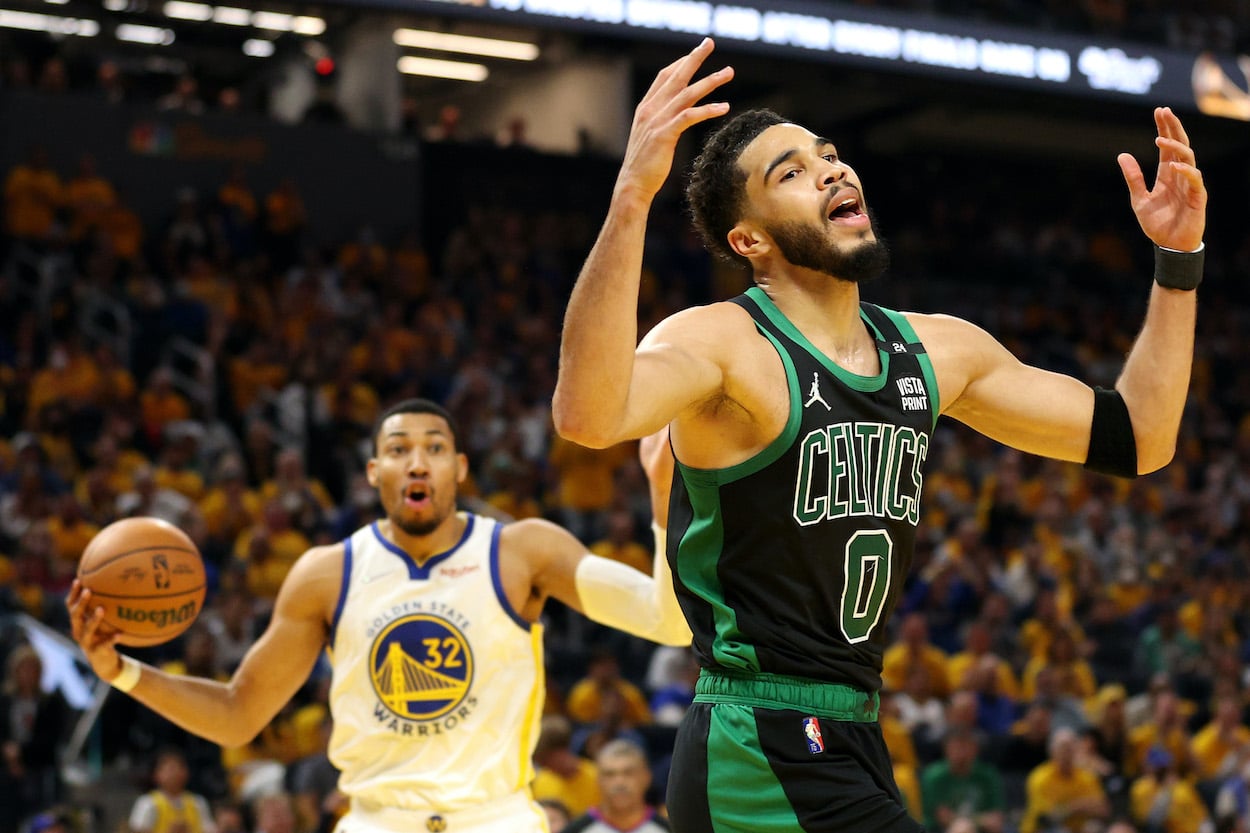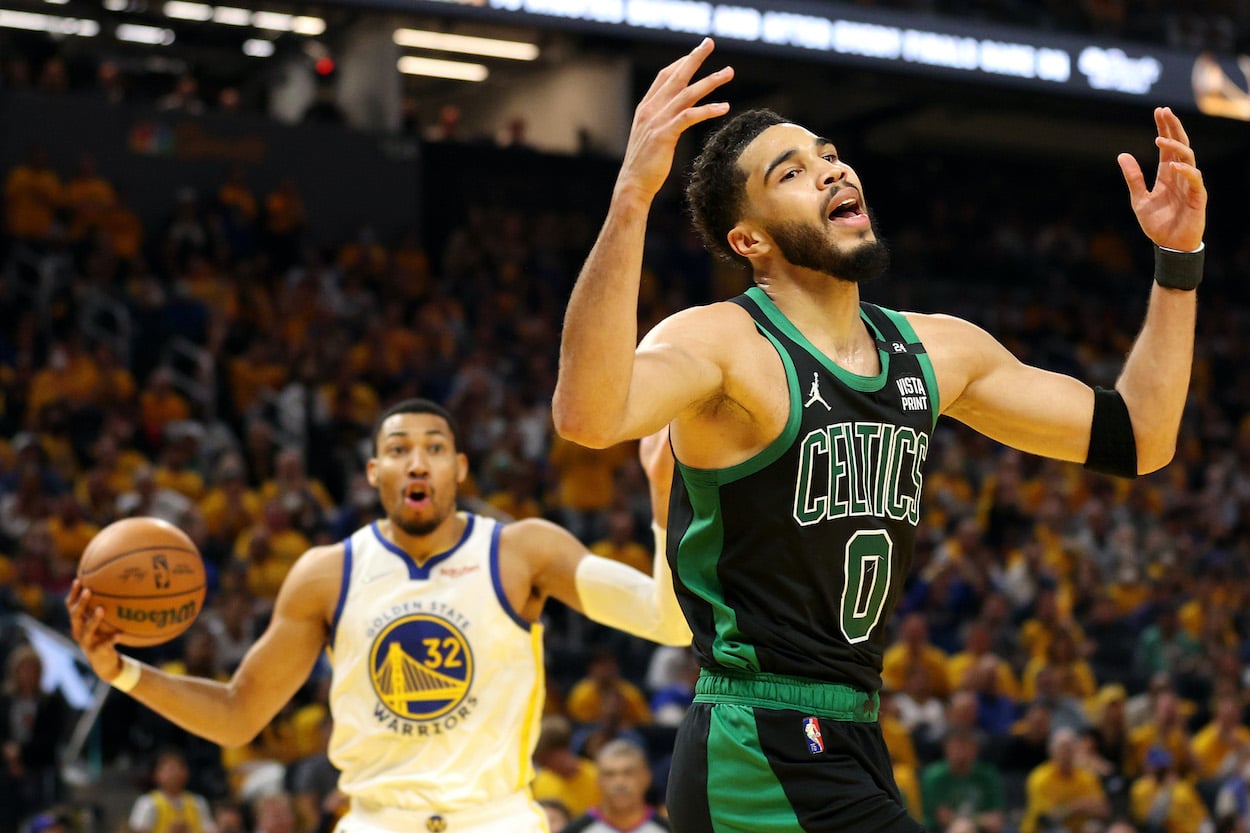 Curry was the only reason Golden State was able to win two of the first four games in the NBA Finals. The Celtics should've cruised to a win Monday night in what was the worst playoff shooting performance of Curry's career.
But they didn't, and they have no one but themselves to blame.
In Game 5, Boston committed 18 turnovers to Golden State's six. The Celtics made just 21 of their 31 free-throw attempts in the 10-point loss. Tatum, after scoring 22 points through the first three quarters, managed just five points in the fourth quarter and missed two crucial free throws down the stretch.
The Celtics had one hand on the Larry O'Brien Trophy Monday night, but they kindly passed it over to the Warriors and will now have to win two straight games to win it back. Curry won't replicate this performance again in the Finals, so the Celtics may have just given away the title.
Like Sportscasting on Facebook. Follow us on Twitter @sportscasting19.
RELATED: Boston Celtics: Philadelphia Eagles CB Darius Slay Perfectly Sums up the Difference Between Jayson Tatum and Jaylen Brown in 1 Tweet