5 College Football Players Most Likely to Win the 2015 Heisman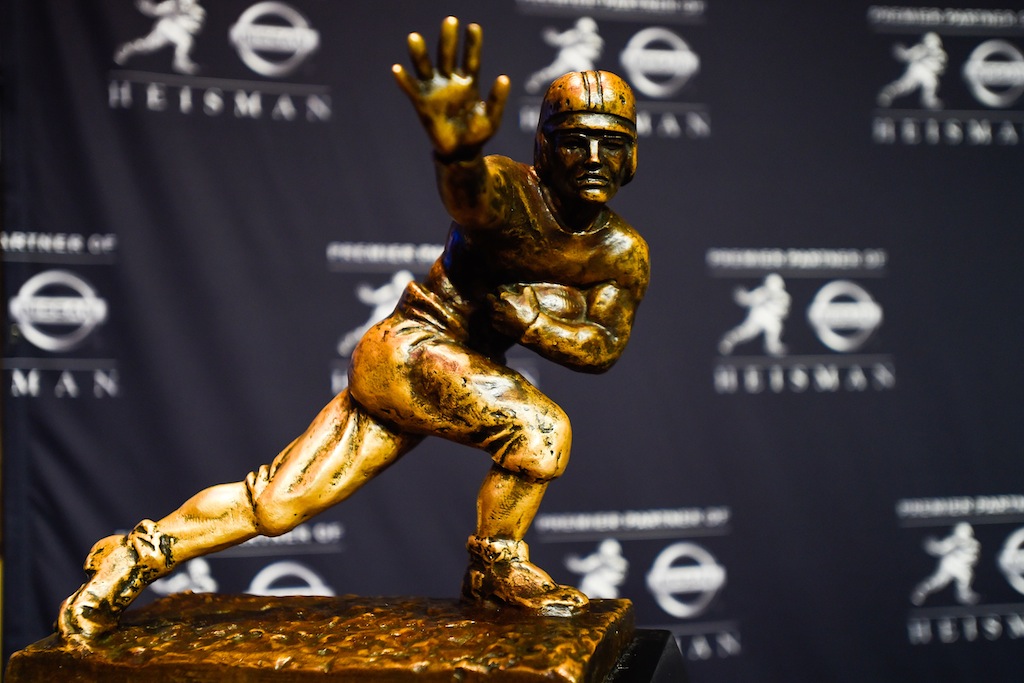 College football may be as far from an individual sport as one could possibly imagine, but that doesn't mean players aren't rewarded for their stellar performance on the field.
As much as everyone wishes to win a national championship, sometimes the only thing a person can control is their own play. And believe us, if a person plays well enough, they will get their recognition. Some may even find themselves in a position to win the greatest individual prize of them all: the Heisman Trophy.
This 2015 season has seen many players rise to the occasion and put forth incredible effort on the gridiron. However, as the year has gone on, only a select few have distinguished themselves enough to warrant consideration for the sport's most revered achievement. While we may feel some players are more deserving of this high honor than others, the oddsmakers in Vegas have their own opinions on the matter.
5. Derrick Henry, running back, Alabama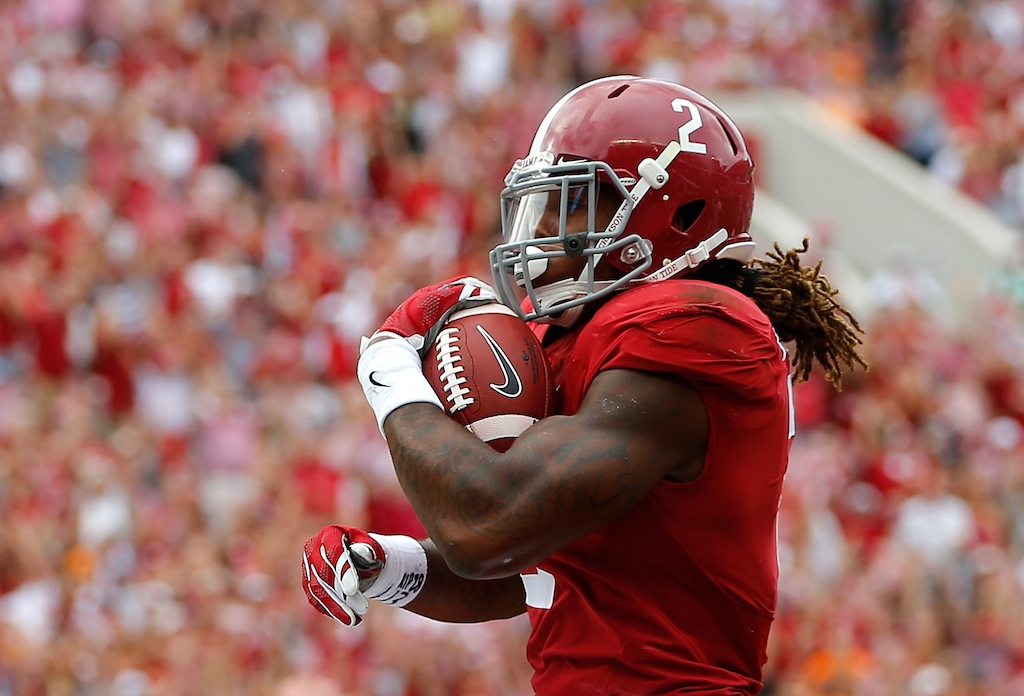 Odds: 14-1
Despite inconsistent play throughout much of season, most still believe the Alabama Crimson Tide are the best one-loss team in the country. But make no mistake about it, without running back Derrick Henry shouldering most of the offensive load, things in Tuscaloosa could be a whole lot worse. Through eight weeks, 6-foot-3, 242-pound junior back is second in the SEC in rushing yards (1,044), yards from scrimmage (1,113), and rushing touchdowns (14). While Henry may not end up winning the most coveted individual honor in all of college football, with his play in 2015, he definitely deserves to be part of the conversation.
4. Deshaun Watson, quarterback, Clemson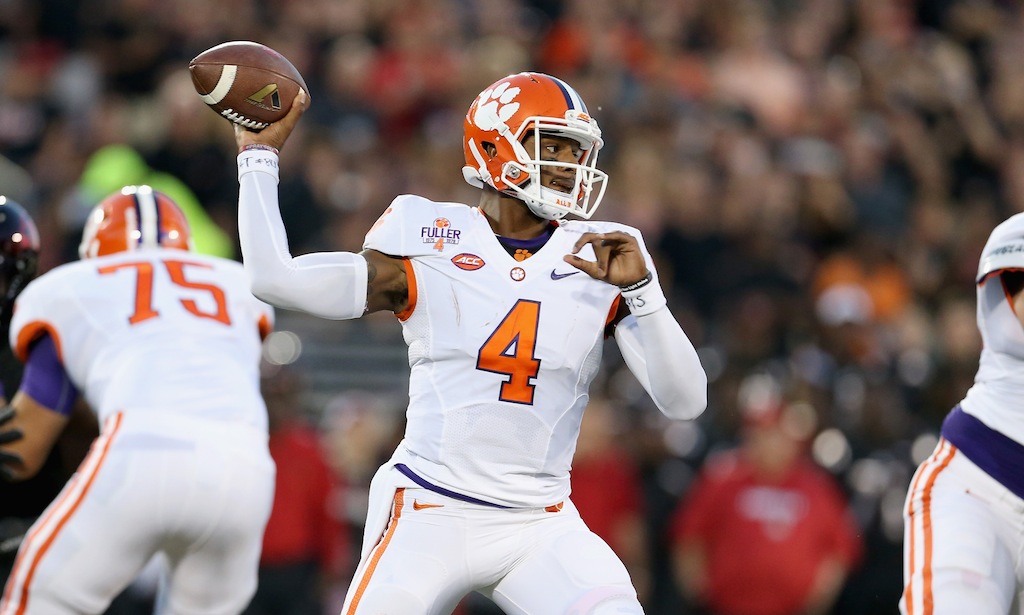 Odds: 10-1
The Clemson Tigers are the No. 3 ranked team in the AP Top 25, have earned six first-place votes, and put themselves in prime position to earn a spot in this year's College Football Playoff. Make not mistake about it, none of that would be possible without sophomore quarterback Deshaun Watson. He has burned the opposition both on the ground and through the air. Watson leads in the ACC in pass completion percentage (69.5) and touchdown passes (15), and is second in the conference in passing efficiency (157.4). This could be the year the Tigers take that next step in the program's evolution. And it starts with No. 4.
3. Ezekiel Elliott, running back, Ohio State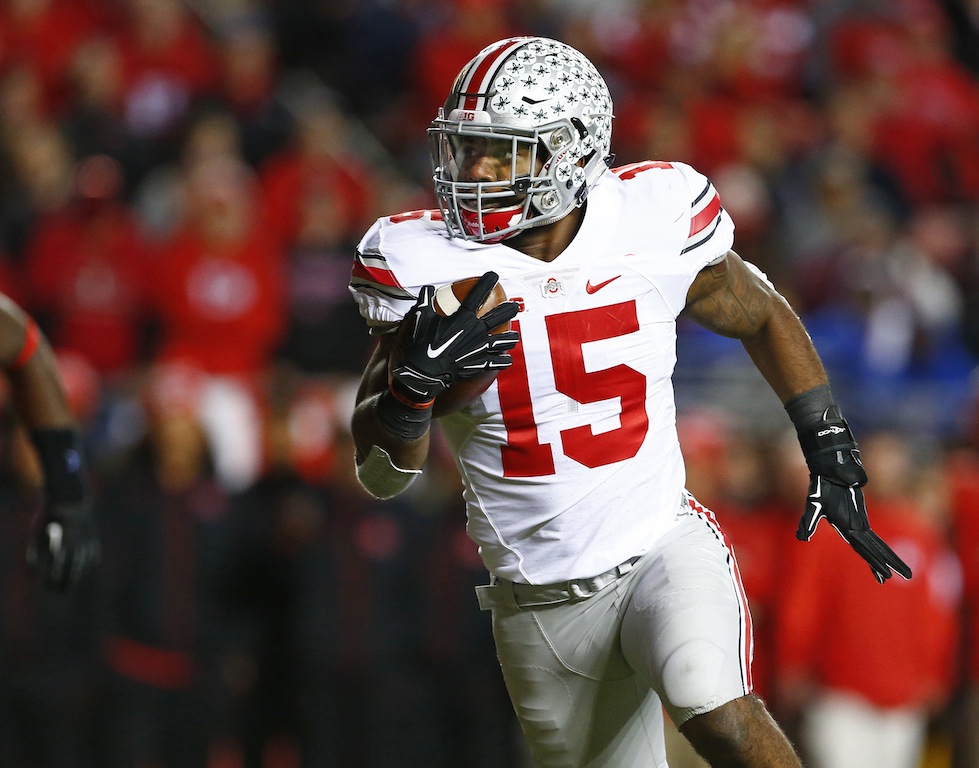 Odds: 8-1
Given all he's managed to do in the first eight weeks of the 2015 season, it's hard to believe that Ohio State running back Ezekiel Elliott could take a backseat to anyone, especially to two members of his own team. However, that seems to have been the case. Still, the numbers don't lie. No. 15 on the Buckeyes has been easily one of the best backs in college football. He leads the Big Ten in rushing yards (1,130), rushing touchdowns (13), and yards from scrimmage (1,290). He is the ultimate workhouse, and we don't see him slowing down anytime soon. If Elliott continues to run the ball like he has been, a repeat title for the Buckeyes — and a special statue for himself — isn't out of the question.
2. Trevone Boykin, quarterback, TCU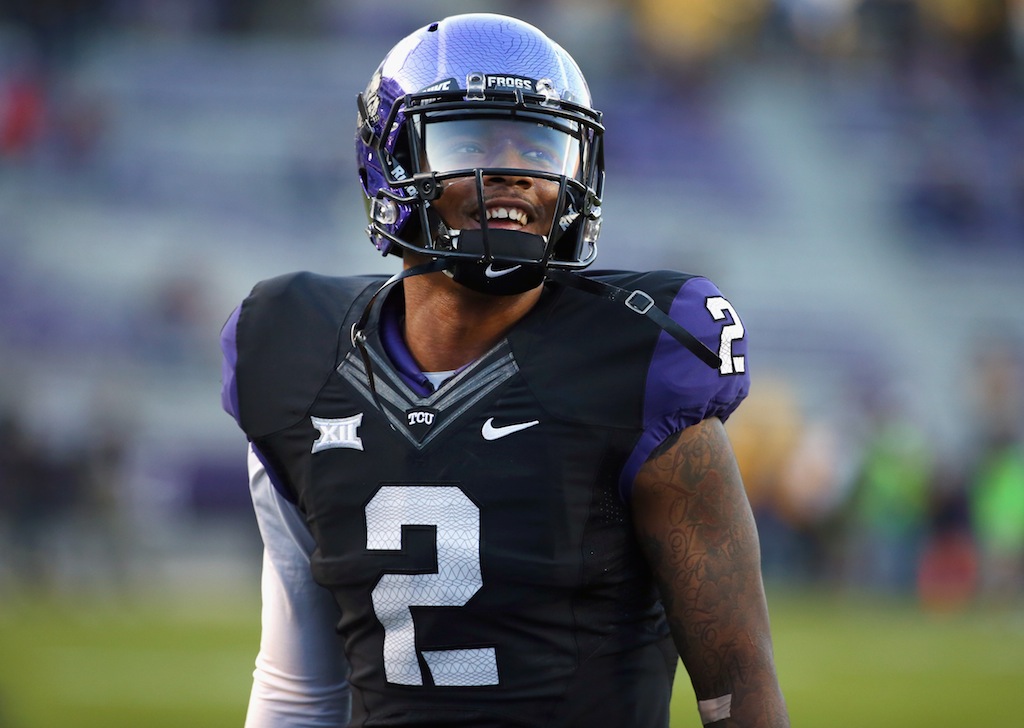 Odds: 4-1
As the quarterback for the No. 5 team in the country, Trevone Boykin has done nothing but keep the TCU Horned Frogs undefeated, while also putting up ridiculously impressive individual numbers. In just eight contests, last season's Big 12 Offensive Player of the Year has thrown for 2,927 yards, 28 passing touchdowns, and just five interceptions. On top of that, Boykin has also rushed for 524 yards and picked up six scores on the ground. In 2014, the senior QB finished fourth in the Heisman voting. Something tells us his position will improve in 2015.
1. Leonard Fournette, running back, LSU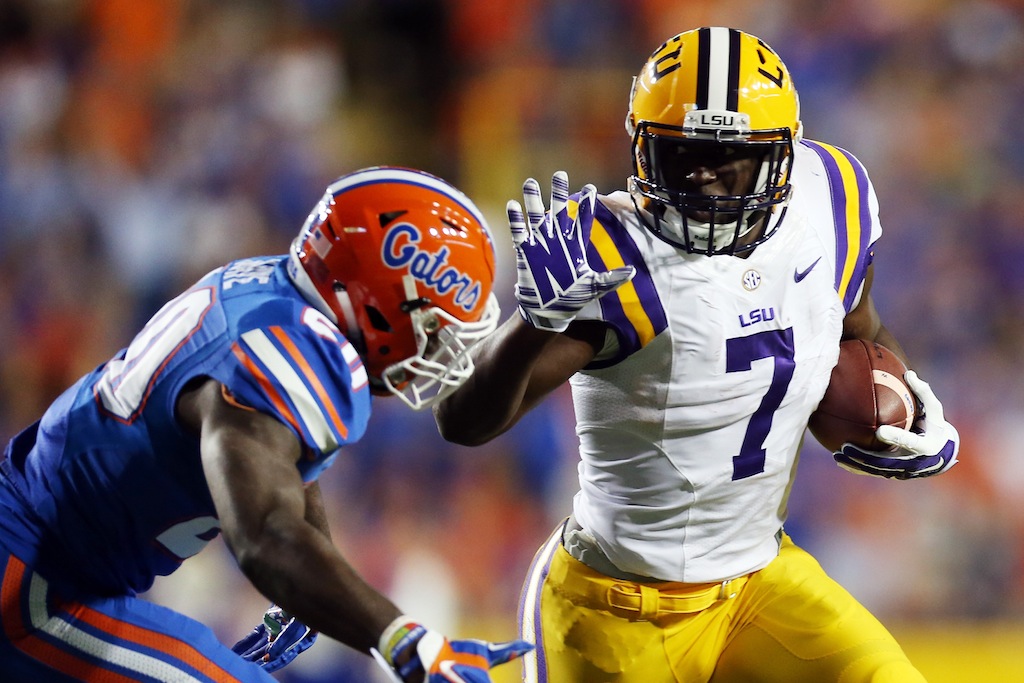 Odds: 2-5
Let's be honest, the Heisman Trophy is Leonard Fournette's to lose.
Not only has he proven himself to be the best player in college football, but he may turn out to be one of the best players to come through these ranks in quite some time. So far in 2015, LSU's sophomore running back leads the nation in rushing yards (1,352), yards from scrimmage (1,410), and rushing touchdowns (15). Fournette has put the Tigers on his back, and has carried them to a 7-0 start and the No. 4 ranking in the land. Barring any major hiccups, this once-in-a-generation running back should find himself collecting plenty of hardware at the end of the year. And that includes the one with the famous pose.
Odds are courtesy of sportsbook.ag.
All statistics are courtesy of SR/College Football and ESPN.go.com.