CFB Primer: What Is the SEC, and Why Are They So Good at Football?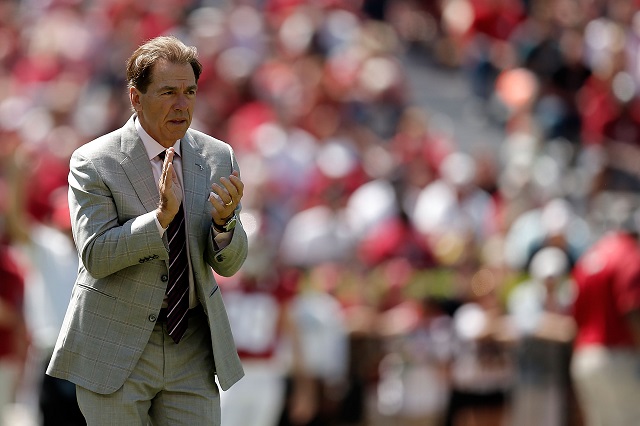 The SEC is a monolith. That's the best way to describe what is actually an NCAA conference, the Southeastern Conference, but is a whole lot more than that. Comprised of 14 schools and stretching from South Carolina to Texas, the SEC attracts fans as an entity, taking in individual college affiliation and superseding it, creating a 'SEC Against the World' mentality that makes the whole conference special — or insufferable — depending on where you fall on the fan spectrum.
That unabashed fanaticism has been embraced by everyone within the program, and their continued excellence has bumped it up from the standard issue NFL boot camp that most Division-I football programs are into the Ivy League of NFL prospects. Would AJ McCarron have been drafted if he hadn't been playing for Alabama? Would anyone outside of the Aggies have thought that Manziel was ever going to go Top 10 if Texas A&M hadn't been hoisted into SEC ranks back in 2012?
Those are, for better or worse, fair questions, as the SEC is the gold standard for college gridiron. A standard that is heavily touted by the conference's advocates, to be sure, but a standard that is also true.
There's an entire line of judgement about CFB teams when it comes time to rate and evaluate different programs that boils down to "How well did they fair against the SEC?" There was a national outpouring of joy when Florida State beat Auburn in the BCS National Championship, an echo of the elation that was caused by Alabama's loss to Oklahoma. The SEC is so good that everyone else cheers when they lose — an entire conference made up of the New York Yankees or LeBron's Miami Heat in 2011.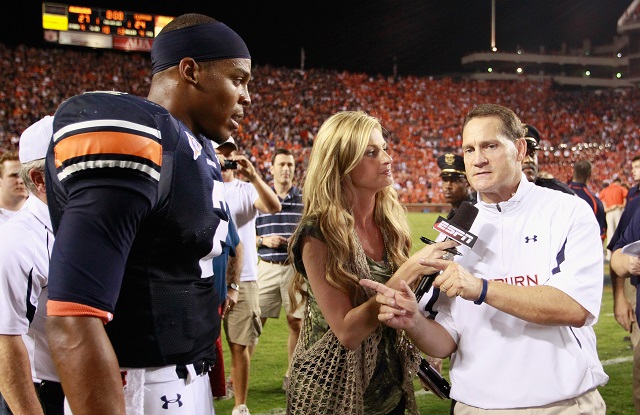 Okay, so, they win a lot. But why? Part of it is a self-fulfilling prophecy fueled by their already existing reputation. Since the SEC, as a conference, is comprised only of elite schools competing against each other for NCAA dominance, they attract the top high school recruits year in and year out.  Even if those players don't wind up succeeding in the NFL (see: Tebow, Timothy), the SEC is in the middle of a cycle where their good play brings them good prospects who play well, inspiring more prospects to come to the conference.
The other part of it is that they've got the financial infrastructure in place to ensure that their recruiting efforts and their coaching staffs are second to none — not counting Vanderbilt, who don't report their finances the SEC pulled in over $1.1 billion dollars in revenue last year ($1,103,300,631, to be exact). The vast majority of that money came through their football programs. That pays for a lot of recruiting letters and coaches' visits.
The SEC is the winningest college football conference in the country, and is regularly counted as the best, providing a recent history that vastly outpaces any other conference in the NCAA. They're the Goliath of college football, and one of the most visible ways for players to gain the eyes of NFL scouts. That's why they're such a big deal, and why everyone else loves to hate them.