CFB: Why Michigan State Doesn't Stand a Chance Against Michigan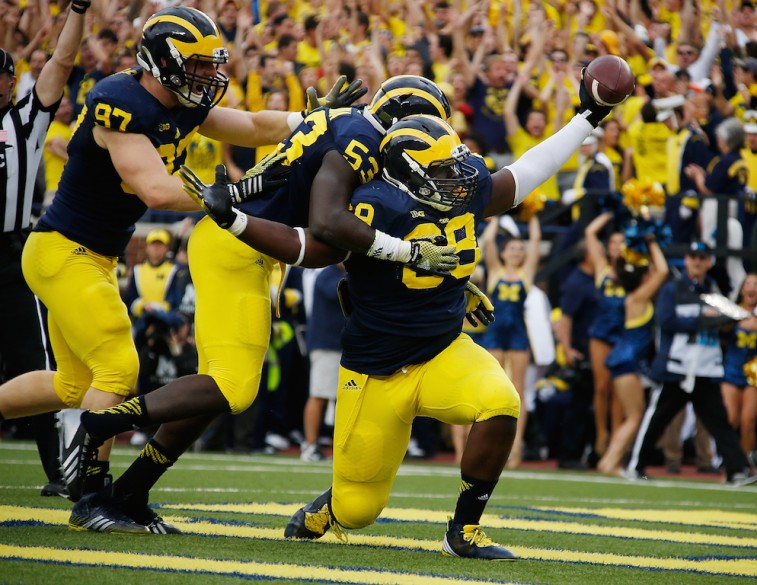 Coming into the 2015 College Football season, the question of who was the best team in the state of Michigan was as clear as day. The Michigan State Spartans were ranked in the top 5 teams in the nation while their "friends" in Ann Arbor were sitting with question marks outside of the top 25. Now that we have played six weeks of the 2015 schedule, the determination doesn't appear nearly as clear.
While the Wolverines own a loss this season, they have dominated everyone in their path since that season-opening defeat to the tune of not one, not two, but three straight shutouts. Their offense leaves a bit to be desired, but few teams are playing as well as Michigan is right now.
As for Michigan State, while they are undefeated at this point, their tight wins against inferior competition have the collective eyebrows of the voters being raised, as exemplified by the Spartans fall from No. 2 to No. 7 over the past couple of weeks. Questions abound about their normally good defense, which gives many the indication that their unbeaten streak won't last for long.
So, with the direction these two teams are heading in right now, it might not be a surprise that Michigan is favored to knock off their rival when the two face off this upcoming weekend in East Lansing. In fact, it should be a surprise that the Wolverines aren't favored by more points. Let's explore the reasons why MSU stands little to no chance in this contest.
Momentum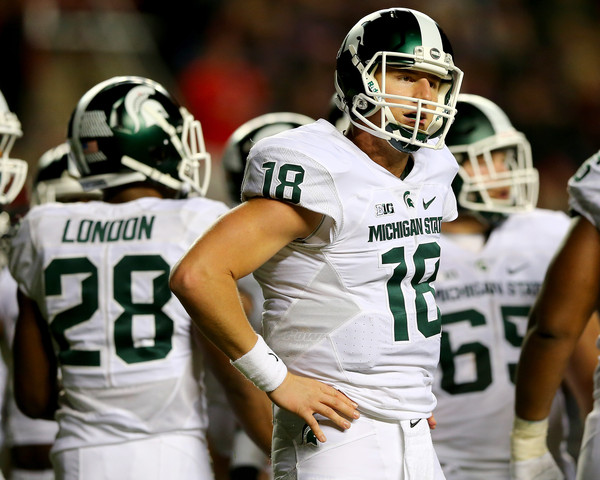 As previously mentioned, these are two teams simply going in the opposite directions. Just compare the past three weeks for the two clubs.
Michigan State, while victorious, managed a decent victory of an inferior Central Michigan team a few weeks ago. Then, they opened conference play as sluggish as possible in a 3-point victory over a a far less talented Purdue squad. To finish it off, the Spartans let Rutgers stick around last weekend, as they actually trailed at the half in that one. It's been a tough product to watch for what is supposed to be one of the best teams in the nation.
Michigan's past three weeks have basically been the inverse of the Spartans recent stretch. First, they played host to a BYU team that was ranked at the time and shut them out 31-0. Next, they traveled to play against Big 10 foe Maryland and bested the Terrapins by a score of 28-0. To put an exclamation point on their hot play, the Wolverines shut out (again!) the No. 13 team in the nation, the Northwestern Wildcats 38-0. That's a combined score of 97-0 over the past three weeks for Michigan. Safe to say that's some good momentum.
Offense vs. Defense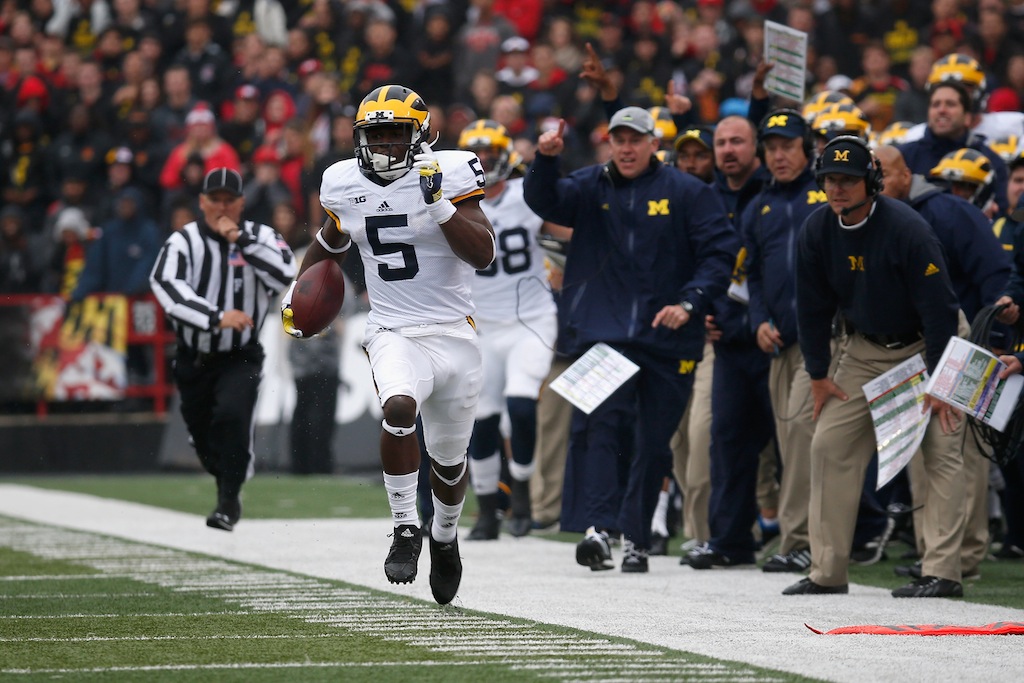 Does this need much explanation? Michigan State's offense is going to have a very tough day at the office when they take the field against the Wolverines' defense. Michigan has given up an average of 6.3 points per game on the season while also giving up the third fewest pass yards and the third fewest rush yards in the country.  The Spartans' offense does have some talent with QB Connor Cook and receiver Aaron Burbridge, but they could look like high school players against this defense.
Inversely, the matchup between Michigan's offense and Michigan State's defense might be in the Wolverines favor as well in this one. Jake Rudock hasn't been spectacular at quarterback and no one else really stands out, but that Spartan defense has been leaky at best of late. If Michigan controls the game on offense, a blowout could very well be in order.
Lack of big wins for the Spartans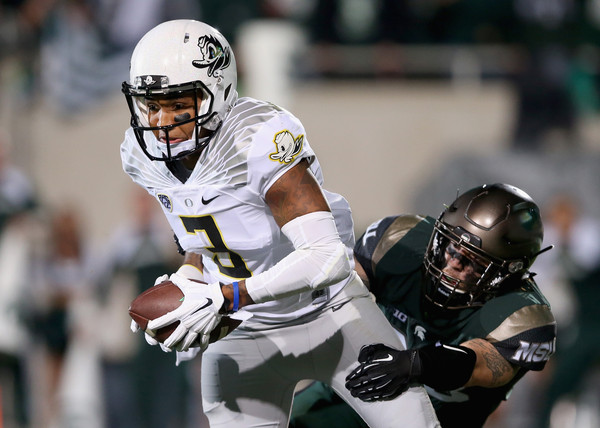 When you really look at it, who have the Spartans beaten this season? That win against Oregon was supposed to be a resume booster, but with the fall of the Ducks it has become clear that Oregon was an overrated team at the time. Even that was only a close win at home, so it can't be called all that impressive. Other than that, Michigan State has really played nobody to this point and was lucky to escape a couple of times against those "nobodies."
Michigan has played the now rolling Utah Utes, who served the Wolverines their lone defeat to open the year. Utah is now the No. 4 team in the nation and looking like a serious title contender. They've also played a solid BYU team and what was an unbeaten Northwestern team. The Wolverines are far more battle tested at this point and they have passed most of those tests with flying colors. This is yet another reason why Michigan should roll come Saturday.
Regardless of what happens in this game, doesn't it feel great to have some serious meaning injected back into this bitter rivalry? It will be a fun one to watch, so stay tuned!