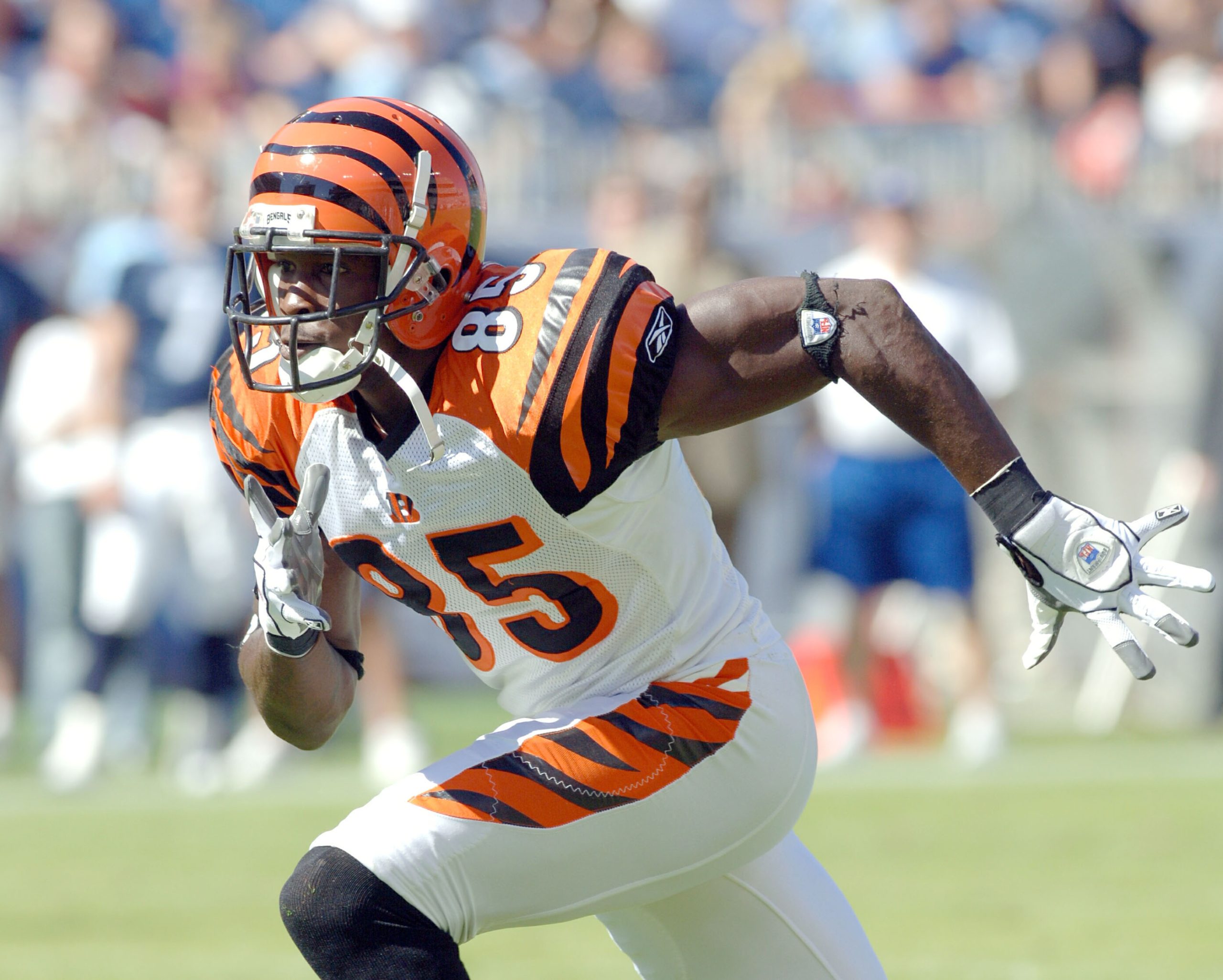 Chad Johnson Had an Expensive Way of Showing He Has Some Basketball Skills
Chad Johnson had a unique way of revealing his basketball talent.
Chad Johnson recently showed his athleticism goes beyond the football field. The former Cincinnati Bengals All-Pro wide receiver got into the boxing ring with MMA fighter Brian Maxwell and held his own. The super-athletic Johnson also recently bragged about his basketball skills, doing so in a very expensive, but generous, way.
Chad Johnson has always been a risk-taker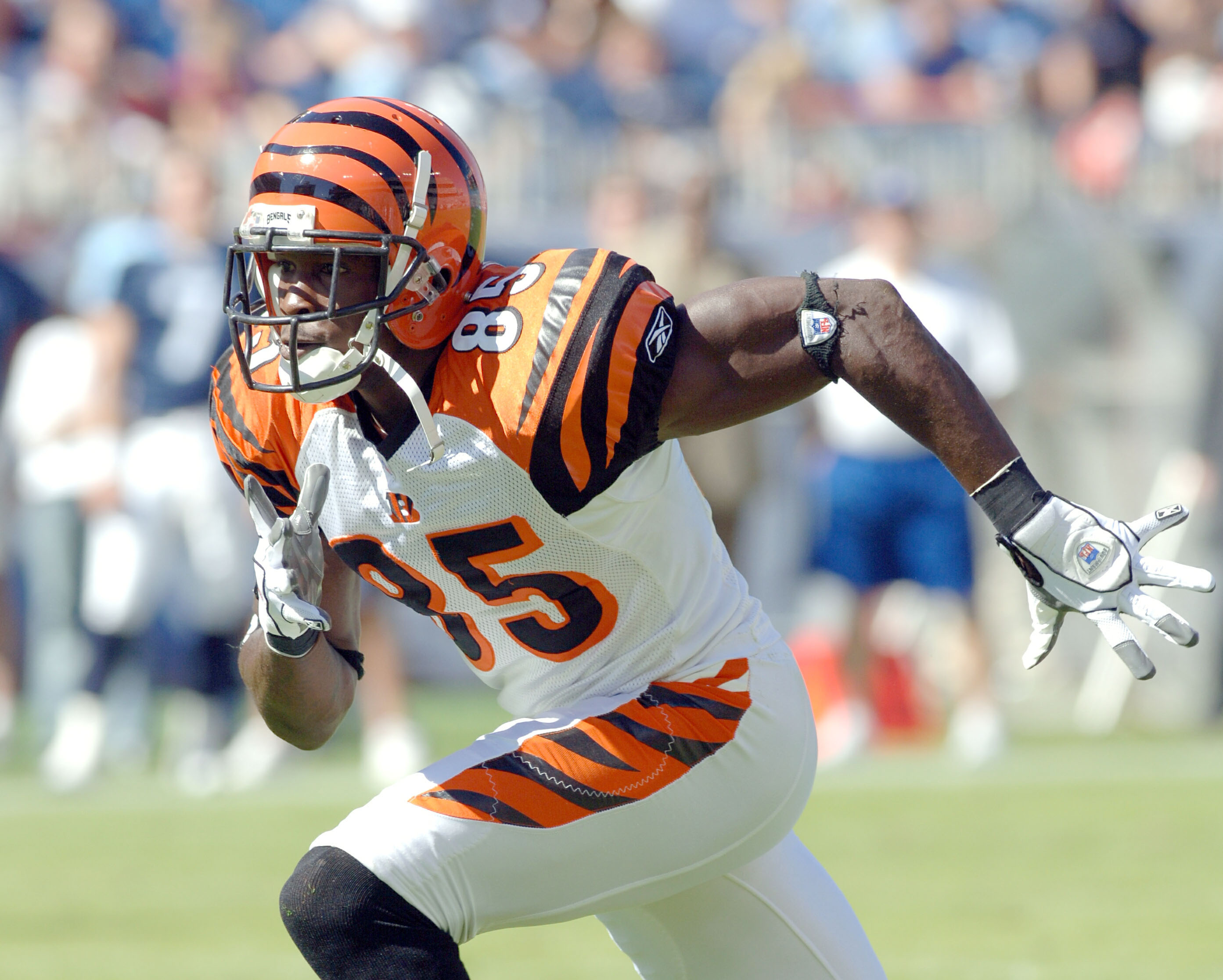 Johnson has always been one to take a chance. Whether pushing the buttons of the NFL's higher-ups with his flamboyant touchdown celebrations or trying his hand at boxing, he took risks. He was never afraid to try something new. He recently showed off a new level of athleticism when he jumped into the ring with Maxwell on the undercard of the Floyd Mayweather vs. Logan Paul boxing match.
Boxing was new to him. He more than held his own against Maxwell. Although he was knocked down late, he lasted the four rounds in the exhibition bout. No winner was declared since it was considered an exhibition.
"My life has always been about taking chances and doing crazy stuff — this was on my bucket list," Johnson said after the fight, according to ESPN. "This was a message to everyone out there: Don't be scared to take chances. Don't be afraid to fail. It's OK."
Chad Johnson showed he also has some basketball skills in a very expensive way.
Johnson is also known for his generosity. The former six-time Pro Bowl wide receiver has recently helped at least two people who were struggling to pay their rent after the pandemic hit them hard. One woman from Central Ohio named Kelly desperately reached out via Twitter to seeks financial assistance.
Kelly tweeted, "I know this is a stretch, but I need help with my rent, I haven't paid this month and if I don't pay today I'm being threatened to be evicted, can you please help?" she wrote, according to ABC 6 News.
Johnson responded with "Show me today's deadline notice & we'll handle it!" Tweets later revealed he offered Kelly a few months of rent.
Johnson's generosity came to light again Friday morning when during a trip to a Portland, Oregon IHOP. He spent $33.53 and left his waitress, Alicia, a $1,000 tip. Along with the tip, he wrote, "I love you." He then added another message at the bottom of the receipt. "I beat Damian Lillard in 1-on-1 years ago in the YMCA."
Johnson big IHOP tip wasn't his first
We don't know if Johnson actually did beat Lillard during their YMCA days, but we do know that Johnson is one to help others. Although the $1,000 tip is shocking to many, it's definitely not a first for Johnson.
On May 30, Johnson was at James Harden's "Thirteen" restaurant in Houston when he made another server happy. His bill totaled $107.07 and Johnson left a $1,300 tip. Again, he a message at the bottom. This time, he wrote, "James Harden is scared to play me in FIFA."
Johnson had fun when he was in the NFL. His antics on the field may have portrayed him as a selfish player. In his post-NFL days, he clearly shows he's still having fun and is anything but selfish.