Martin Truex Jr. is Hoping to Replicate a Performance that Involved a Crash on Sunday
NASCAR Cup Series Championship driver Martin Truex Jr. seeks a repeat performance.
Sort of.
This time around at Phoenix Raceway, he could do without the early-race drama.
But, in the end, he knows where he wants to be.
Back to where he once was.
NASCAR Cup Series Championship driver Martin Truex Jr. beginning title-race preparations
As NASCAR teams begin preparations for the championship race on Nov. 7, Truex will rely on the data the team compiled during the series' March race at the 1-mile track.
Truex worked his way through the field, beginning with the adjustments and repairs the pit crew pulled off after the No. 19 Toyota struck the wall during the opening 20 laps.
He led the final 25 laps of the Instacart 500 and pulled away from the field. Runner-up Joey Logano crossed the finish line 1.7 seconds behind Truex. Joe Gibbs Racing stablemate Denny Hamlin, who qualified for the final four along with Hendrick Motorsports' Kyle Larson and Chase Elliott, placed third.
The victory was Truex's 28th of his career and first at Phoenix.
Truex: 'We had a great race in the spring'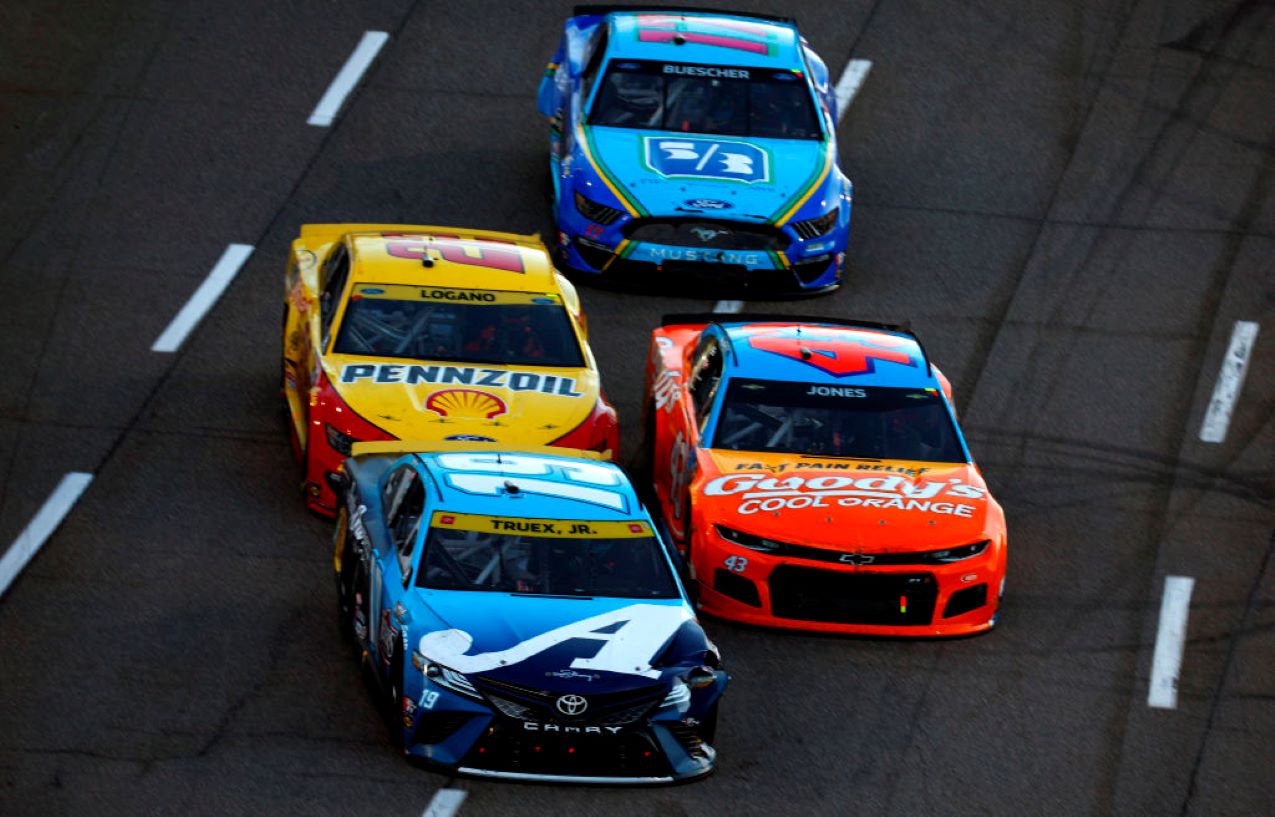 But it proved he could win in the desert and it snapped a 29-race winless skid.
"We had a great race in the spring and learned a lot about the track," Truex told NBC Sports during its Halloween telecast. "Hopefully, we can go and duplicate it."
Driving out of the final caution on March 15, Truex outmuscled Logano for the lead and held off the field until the end.
"I wish it was November," Truex told The Charlotte Observer after the spring event.
"But hopefully, we can come back here in November and have a shot at being in the Final 4."
Truex snaps 29-race winless streak last March at Phoenix
Well, it's November, and it's the Championship 4.
Truex qualified with an unlikely fourth-place finish at Martinsville Speedway on Oct. 31. Like the earlier effort at Phoenix, Truex's pit crew mended the worn machine just enough to get the job done at Martinsville.
As soon as the Xfinity 500's official results were released, and the 2017 Cup champion squeezed into the final four, he started planning on winning his second career title.
"It's a dream come true for me," he said during the NBC Sports telecast. "That's what we do this for."
Now, if only Truex's team can duplicate its March effort, sans the early-race drama, of course.
RELATED: Angry Martin Truex Jr. Went Ballistic and Cussed Out Teammate Denny Hamlin After Incident That Allowed William Byron to Sneak in for Stage 2 Win