Championship Week: 5 Underdog Teams to Watch Out For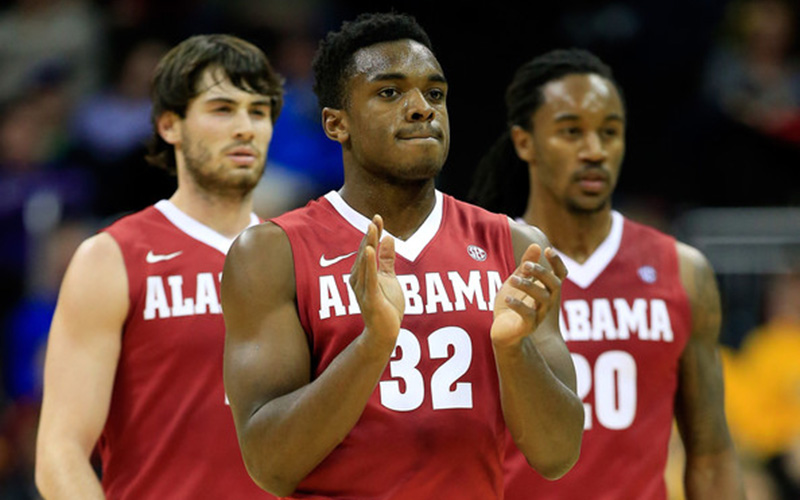 Conference tournament season in men's college basketball acts as the first course to a delicious five-course meal at the best restaurant in town. With teams' minds set on potential runs at an NCAA championship, a conference tournament can provide new life and even unexpected tournament bids for teams that thought their season was all but dead.
Championship week, as it's popularly known, always provides some of the most memorable moments of the entire college basketball season. Throughout the history of the week, the most memorable moments come when underdog teams rise to the occasion and make an unbelievable run to a conference tournament championship.
Often, the momentum built by those previously forgotten schools in their conference tourney has led to some magic in the NCAA Tournament. So, with championship week on the horizon, we introduce five teams that could go on a run in their conference championship and steal a tournament spot. Here they are, ranked from least to most likely to win their tournament.
5. Kansas State Wildcats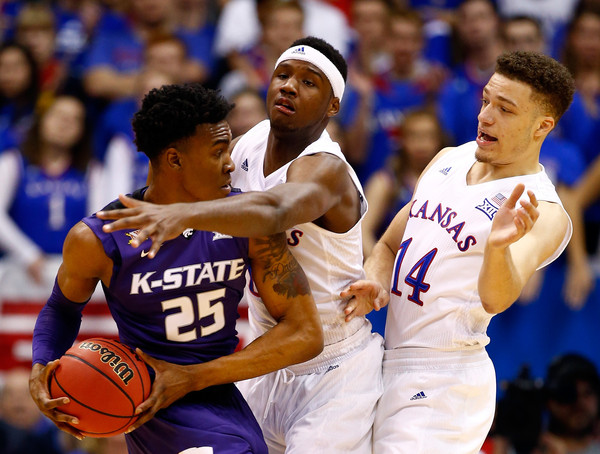 Current record: 15-14 (4-12 in Big 12)
The Kansas State Wildcats have fallen apart for a second straight season after making the NCAA Tournament in the previous five seasons. They had a quality record in non-conference play at 11-2, but a loaded Big 12 schedule has doomed the Wildcats. While it's been a struggle for a large majority of the season, something about this team indicates that they could go an unpredictable run through one of the best conferences in the nation.
Kansas State did beat then No. 1 Oklahoma earlier this season, indicating that they can rise to the occasion. That win, however, was their only success worth bragging about. It would certainly be an upset of epic proportions if the Wildcats pulled off a Big 12 tournament championship, but if we know anything from this college basketball season, it's that anything can happen. Also, few other teams in the Big 12 serve as a true underdog in the conference tournament.
4. Northwestern Wildcats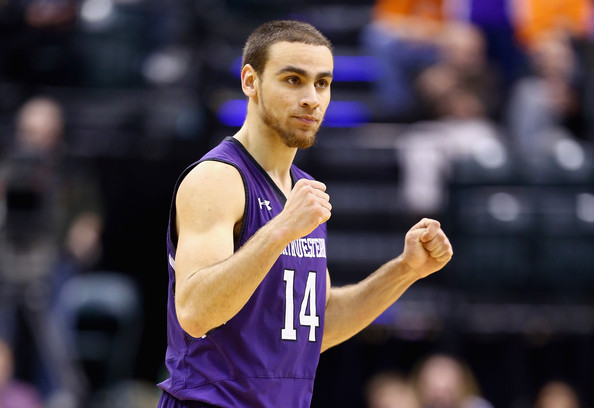 Current record: 18-11 (6-10 in Big 10)
The Big 10 is a strong conference that always produces Final Four teams. This season, a bevy of teams — including Michigan State, Iowa, Indiana, and Maryland — will be a part of the Big Dance and are all favorites to take home the conference tournament crown. It makes sense that the Northwestern Wildcats are not among those teams; they are four games under .500 in the conference. Lacking big wins this season, these Wildcats have never been selected to participate in the NCAA Tournament, but these things do create a perfect underdog story.
Northwestern's biggest win this season came against Wisconsin, a likely tournament team. The Wildcats are consistently blown out by the best teams in the Big 10, which makes them a dangerous bet in the conference tourney. However, with all the pressure on those top teams, this team is a prime candidate to get hot and start notching upset wins. It would be a historical feat for the Wildcats and a conference tournament title would provide a great Cinderella story, but it's highly unlikely that this will happen. We'll see though.
3. Georgetown Hoyas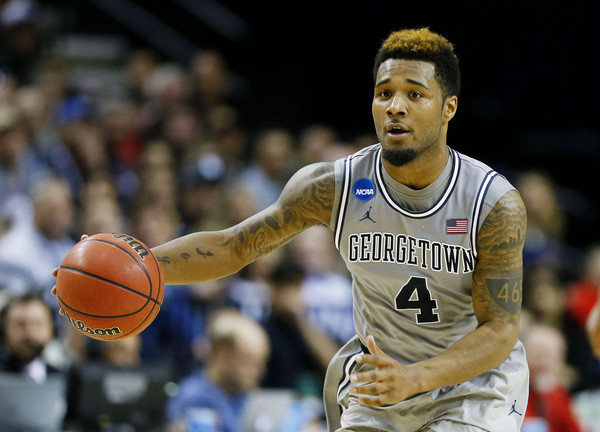 Current record: 14-15 (7-9 in Big East)
Georgetown owns a fairly storied history of basketball success. They've been to the NCAA Tournament 30 times in the 108-year history of the school, owning five Final Four appearances and one championship. By that measure, calling the Hoyas a potential underdog conference tournament champion feels laughable. However, the team has struggled to stay afloat in the Big East this season, as they own a 7-9 mark in conference play with a 14-15 overall record.
There's no way the Hoyas will notch another tourney appearance without a conference tournament championship, which feels decently possible for some reason. Despite a mediocre record, Georgetown owns some notable wins this season. They've beaten Wisconsin, Syracuse, and Xavier, all teams that will likely be in the Big Dance.
Georgetown has also been competitive in games against Maryland, Duke, Villanova, and Providence, who are also likely tournament teams. So even though the Hoyas lost a lot of games, they've been on the cusp of winning several big ones. That's an indicator that they can get hot in the Big East tournament with an early-round win and create enough momentum to knock off the giants in the league.
2. Clemson Tigers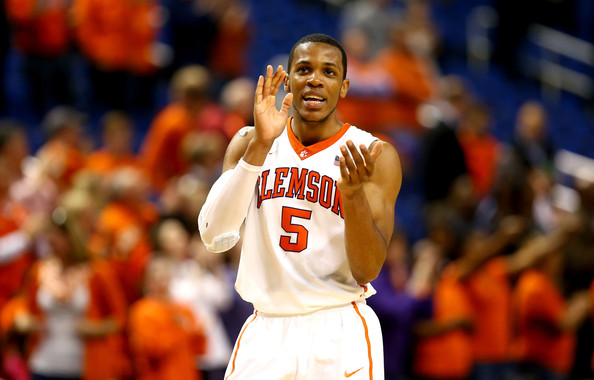 Current record: 16-13 (9-8 in ACC)
The ACC knows how to produce national champions and this season the conference has plenty of candidates that could win. North Carolina, Virginia, Miami, Virginia, and even Duke all have the talent to do it this season, showing the strength of the league. One team that is out of the race for the NCAA Tournament has an intriguing underdog case, though. That team is the Clemson Tigers, a school that hasn't been to the Big Dance since 2011.
Sure, the Tigers don't own a great record by any means this season, but they have won some huge games. Syracuse, Louisville, Duke, Miami, and Pittsburgh have all fallen to Clemson in conference play, proving that the Tigers can hang with some of the best teams the ACC offers. If that's not an indicator of their ability to steal a tournament bid, then nothing is. They are an underdog, but Clemson has a real shot in the ACC tournament.
1. UCLA Bruins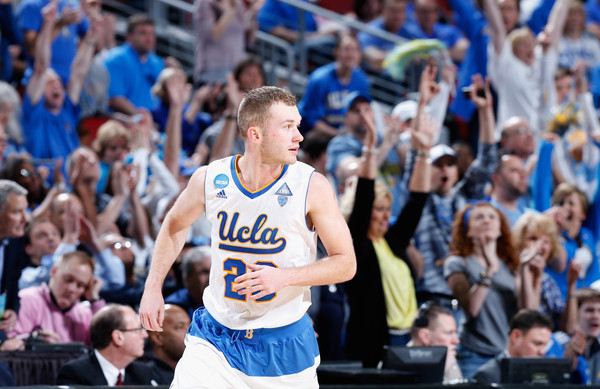 Current record: 15-14 (6-10 in Pac-12)
Out of all the teams on this list, no one has a history more impressive than that of the UCLA Bruins. In fact, few schools in the nation can claim as great a history as the Bruins, who have been to the NCAA Tournament 47 times, notching 18 Final Fours and 11 championships in the process. While they are great on a historical level, UCLA has been inconsistent at best in 2015-16. Nearly everybody in the Pac-12 has beaten them up, but something about that aura in LA makes this team a prime candidate to run through their conference tourney.
The Bruins do hold a handful of impressive victories despite their ugly record. They beat then-No. 1 Kentucky for their biggest win of the season, but they've also knocked off quality teams in Gonzaga, Arizona, and Colorado. For whatever reason though, UCLA has failed to find that consistency. In a tournament setting, an up-and-down team like the Bruins can find their groove and win game after game. If they win their first game in the Pac-12 tournament, look out.
Statistics courtesy of ESPN.com and Basketball-Reference.com.