Character Problems Prevented Antonio Bryant From Becoming the Next Michael Irvin
If a troubled receiver with the initials A.B. sound familiar, Antonio Bryant possibly foreshadowed the current NFL.
Much like Antonio Brown has spent the past two years doing, Bryant was a talented receiver who undermined his own career with attitude and legal problems.
When the Dallas Cowboys drafted Bryant in 2002, they thought he'd become the next Michael Irvin. Bryant lived up to those hopes, but only in the problems he created.
Dallas drafted Antonio Bryant with high hopes
RELATED: Bill Parcells' View of Jerry Jones Is Different Than Most in the Football World
Antonio Bryant was the best receiver in college football. That isn't hyperbole; Bryant won the Fred Biletnikoff Award, given to the nation's best receiver, when he caught 68 receptions for 1,302 yards and 11 touchdowns in 2000.
The former All-American entered the NFL as a second-round pick of the Dallas Cowboys in 2002 and immediately made his presence felt. Bryant recorded 44 catches, 733 yards, and six touchdowns as a rookie.
Although he only had five fewer receptions a year later, his numbers slipped to 550 yards and two touchdowns in Bill Parcells' first season.
Still, there was reason for optimism in Dallas. The Cowboys awarded Bryant with Michael Irvin's No. 88 for a reason.
The talented Bryant lasted two seasons in Dallas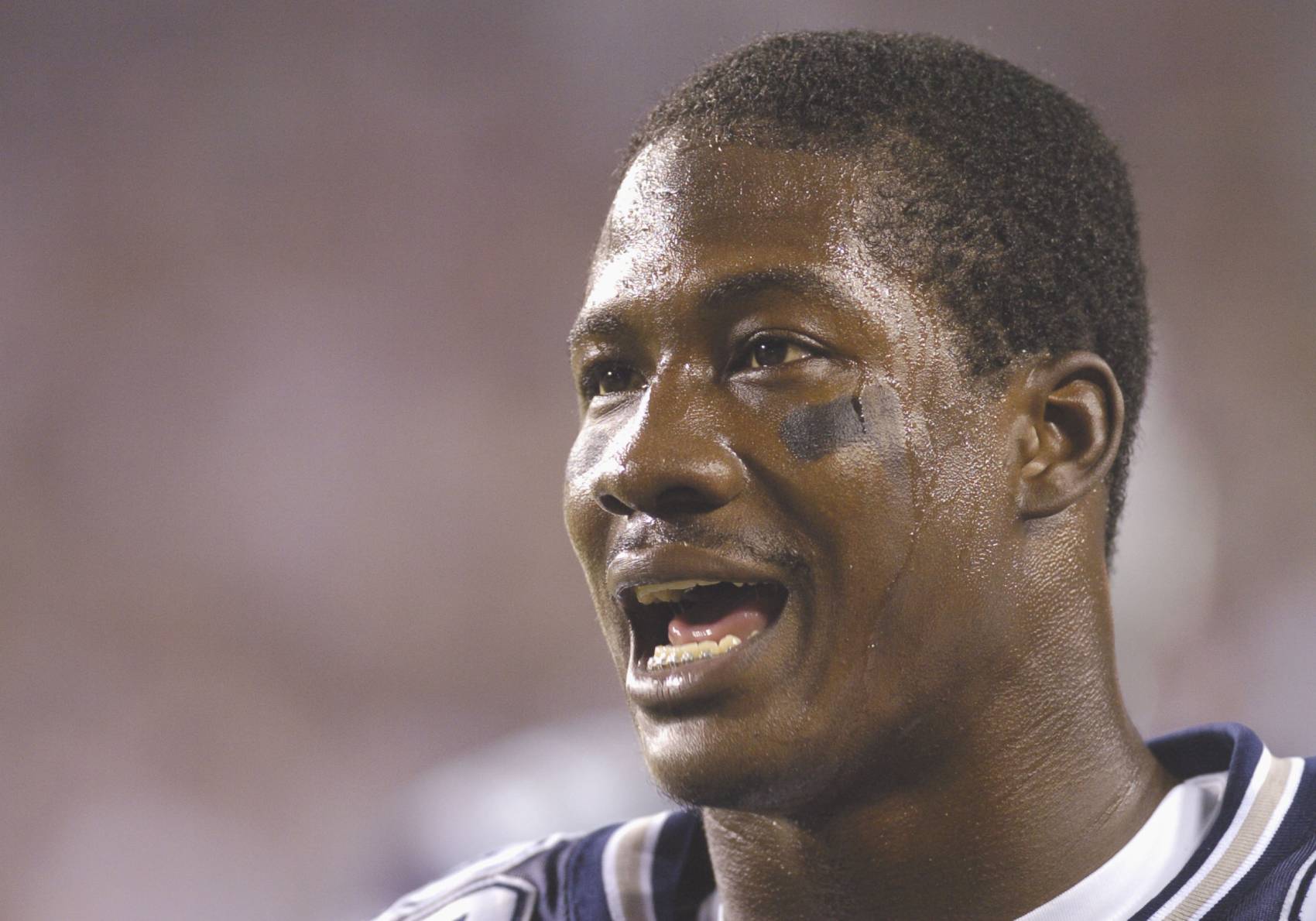 RELATED: How Jerry Jones Sparked an Angry Michael Irvin to Launch a Trash Can at Reporters in Locker Room Rant
Bill Parcells began his second season in Dallas by bringing in Keyshawn Johnson, his former star receiver in New York.
Johnson's arrival moved Bryant down the depth chart, which infuriated him greatly. At one point during training camp, Bryant cursed and threw his jersey at Parcells.
From there, it was only a matter of time before Dallas traded Bryant. He opened the season with a 112-yard outing against Randy Moss and the Minnesota Vikings in Week 1 but fell out of the rotation by Week 5.
Bryant totaled 16 catches, 266 yards, and 12 first downs in five games with the Cowboys that year. As punishment for his transgressions, Dallas sent Bryant to the Cleveland Browns for Quincy Morgan, another receiver, midway through the 2004 season.
Antonio Bryant never became Michael Irvin 2.0
RELATED: Michael Irvin Was Completely Naked When He First Met This Fellow Cowboys Star
Antonio Bryant entered the league with hopes he could fill the star receiver void left by Michael Irvin in Dallas.
Bryant never filled that role, not in Dallas or anywhere else. Bryant caught 69 passes for 1,009 yards and four touchdowns in 2005, which earned him a four-year, $14 million contract with the 49ers.
He only lasted one year by the Bay, though, before the 49ers cut him. Bryant sat out the 2007 season after a failed drug test.
In 2008, Bryant finally put things together after he signed a one-year contract with the Tampa Bay Buccaneers. Bryant set career-highs in receptions (83), receiving yards (1,248), and touchdowns (7).
Although Bryant's numbers slipped to 39 catches, 600 yards, and four touchdowns on a terrible Buccaneers team in 2009, the Bengals signed him to a four-year contract worth a reported $28 million.
Not that it mattered because the team released Bryant that August and he never played another NFL down.
The lesson is one teams should consider following in the wake of the Antonio Brown saga. If a receiver is named Antonio and his last name ends with a B, stay far, far away.