Chargers' Austin Ekeler Has This Requirement For Chargers' Next QB
Whoever plays quarterback for the Los Angeles Chargers in 2020 already has another task besides replacing icon Philip Rivers. Chargers running back Austin Ekeler, who made news earlier this offseason by saying the Chargers should pursue Tom Brady as Rivers' replacement, said the next quarterback needs to do one particular thing for the Chargers to succeed.
That mdndategoes for Tyrod Taylor, the presumptive starter now with Rivers' departure for Indianapolis, or a free agent like Cam Newton. Here's what Austin Ekeler want his next starting quarterback to do.
Austin Ekeler wants respect from his next quarterback
The 2019 Los Angeles Chargers had the makings of a possible sleeper team when the season began. Philip Rivers was still a productive quarterback, the defense had its share of playmakers, and the AFC was weaker outside of the Baltimore Ravens and Kansas City Chiefs. Even the New England Patriots, the reigning Super Bowl champions, entered the year with an aging Tom Brady and a mediocre offense.
Austin Ekeler didn't quite pin the Chargers' 5-11 finish on locker room issues. But Ekeler told CBS Sports Radio that a quarterback who respects the players around him and gets the most from his teammates is essential in the Chargers returning to form.
"The most important thing is that you're levelheaded and willing not to treat us like lesser human beings who don't get paid as much as you."
Ekeler did not clarify if those comments were aimed at Rivers.
Do Cam Newton and Tyrod Taylor fit Ekeler's demands?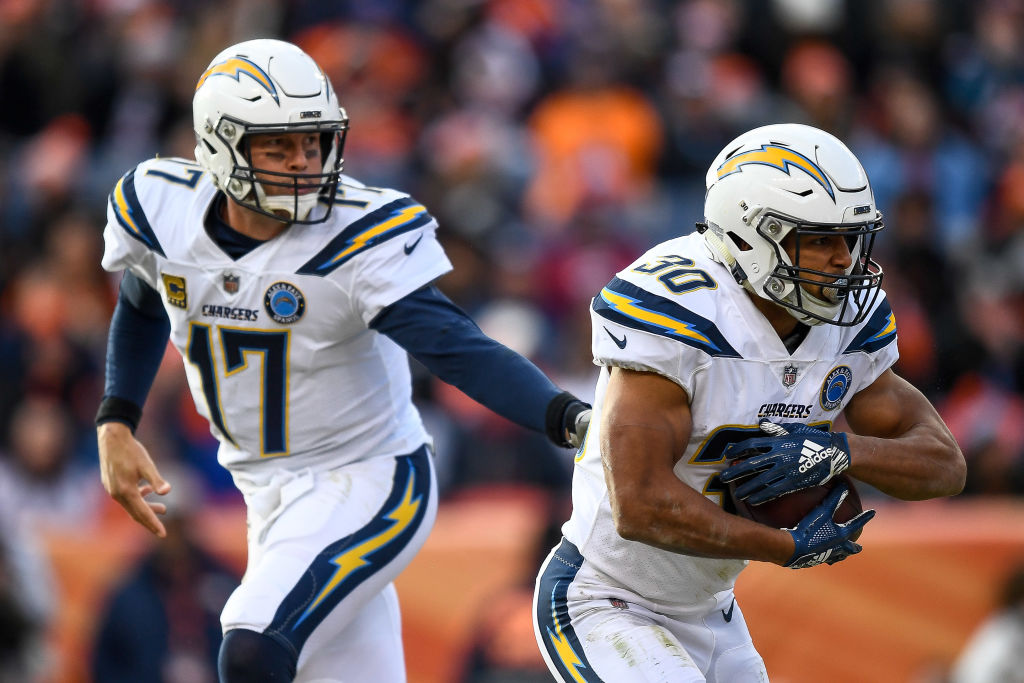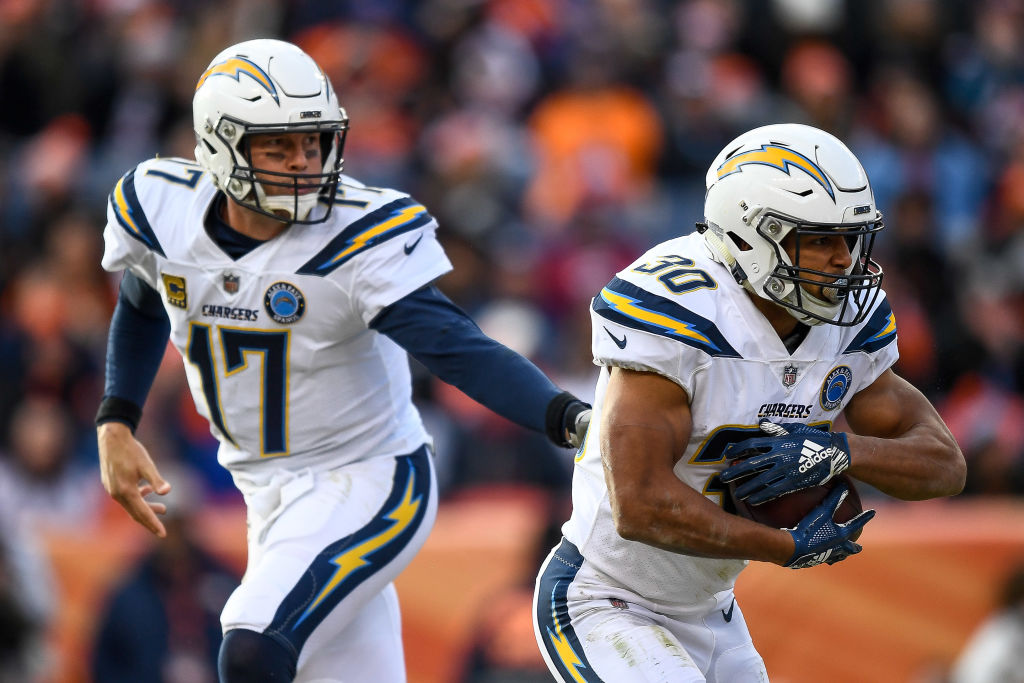 Austin Ekeler had nothing bad to say about Tyrod Taylor, a former starter in Buffalo and Cleveland, and free agent Cam Newton. Ekeler praised Taylor's dedication and athleticism, traits the former sixth-round pick showed with the Bills. Taylor ran for 1,575 yards and 14 touchdowns on 5.6 yards per carry in three years with the Bills.
As for Newton, the former NFL MVP who was released earlier this month, Ekeler said he's a fan of the veteran quarterback's attitude. Ekeler said Newton's personality and sense of humor would make him a "great fit" with the Chargers.
Los Angeles holds the No. 6 overall pick in next month's NFL draft. Although several mock drafts have the Chargers taking Oregon's Justin Herbert or Utah State's Jordan Love, the Chargers could instead opt to draft a quarterback in the later rounds.
The Chargers will depend on Ekeler next season
With Rivers and veteran running back Melvin Gordon on new teams, Austin Ekeler has been one of the Chargers' more vocal players in recent weeks. Undrafted in 2017, Ekeler worked his way up the Chargers' running back depth chart the last two years and ran for 557 yards and three touchdowns last season. The 5-foot-10 Ekeler also caught 92 passes for 993 yards and eight touchdowns.
Although Austin Ekeler may not be the Chargers' lead back next year, he should nonetheless be poised for a strong year in fantasy football. The Bills made sure All-Pro running back LeSean was involved in the passing game when Taylor started in Buffalo. Christian McCaffrey blossomed into arguably the NFL's top running back with Newton as his quarterback.
As Newton missed the final 14 games last season, McCaffrey still ran for 1,387 yards and caught 116 passes for 1,005 yards. McCaffrey finished his third NFL season with 19 all-purpose touchdowns. Ekeler likely won't be the NFL's next Christian McCaffrey, but he is a name to know next season.