Chargers HC Brandon Staley Has No Remorse on Risky 4th Down Calls After Loss to Chiefs: 'That's the Way We're Going to Play'
Aggressiveness. That is what Los Angeles Chargers head coach Brandon Staley brings to the table. Against the Kansas City Chiefs on Thursday Night Football, it was as evident as ever before.
The rookie head coach has done it all season, and it wasn't wavering against the AFC West rivals. The Chiefs walked away with an overtime victory and Staley was thrown in the spotlight after going just 2-5 on fourth down conversations in the game.
What made matters worse is that one field goal — one kick instead of trying to convert a fourth down — would have resulted in a Chargers victory. Nonetheless, Staley doubled down on his aggressive mindset with some interesting postgame comments.
The Chargers went for it time and time again as Brandon Staley continues to play aggressive football
If you've watched the Chargers at all in the 2021 campaign, you know: Brandon Staley will go for it on fourth down without hesitation.
He did so against the Chiefs in the Week 3 victory at Arrowhead and has stayed consistent all season long. Going into the game, the Chargers were 13-21 on fourth downs, according to ESPN. This is what they do time and time again.
Usually, it works, but the Chargers couldn't execute. LA had the ball inside the Chiefs' 5-yard line three times and walked away with zero points. Now, one of those was via a Joshua Kelley fumble as he tried to stretch for the endzone, but the others were due to failed fourth-down conversions.
After the gut-wrenching loss, Staley dropped his take on going for it over and over again (h/t Gilbert Manzano of the OC Register).
"That's the way we're going to play. When you have a quarterback like ours, and we have an offense like ours, that's the way we're going to play because that's how you need to play against Kansas City."

Brandon Staley on going for it on fourth down
That sure is how the Chargers have been playing. They stayed true to their process even against the Chiefs in a critical divisional showdown, and Staley didn't feel like any decision was a gamble.
Unfortunately, it didn't work out this time around, although there are many reasons why the Chiefs got the best of LA on Thursday.
Keenan Allen backs the Chargers HC after a riveting loss to the Chiefs
A lot of Chargers players stepped up to the podium and stood beside their head coach after the close loss. Keenan Allen was one of them and the talented wide receiver wanted to be out there every time.
Justin Herbert backed Staley as well with some interesting comments and reiterated the trust and belief this Chargers team has i one another (h/t Jeff Kerr of CBS Sports).
"I think we need to be better on third downs so that we're not in those situations, but we believe in each other. We believe in the guys in that locker room and that huddle, and we believe in the defense. I think that's a statement of trusting everyone on the field and off the field, as well. We love to be put in those situations." 

Justin Herbert on 4th down decisions
Trust and belief is something this Chargers team has and it is contagious in the locker room. Even with the tough loss, the players backed their rookie head coach who has trusted in them since Day One.
The AFC West has some clarity but LA can still snag a playoff spot despite the tough loss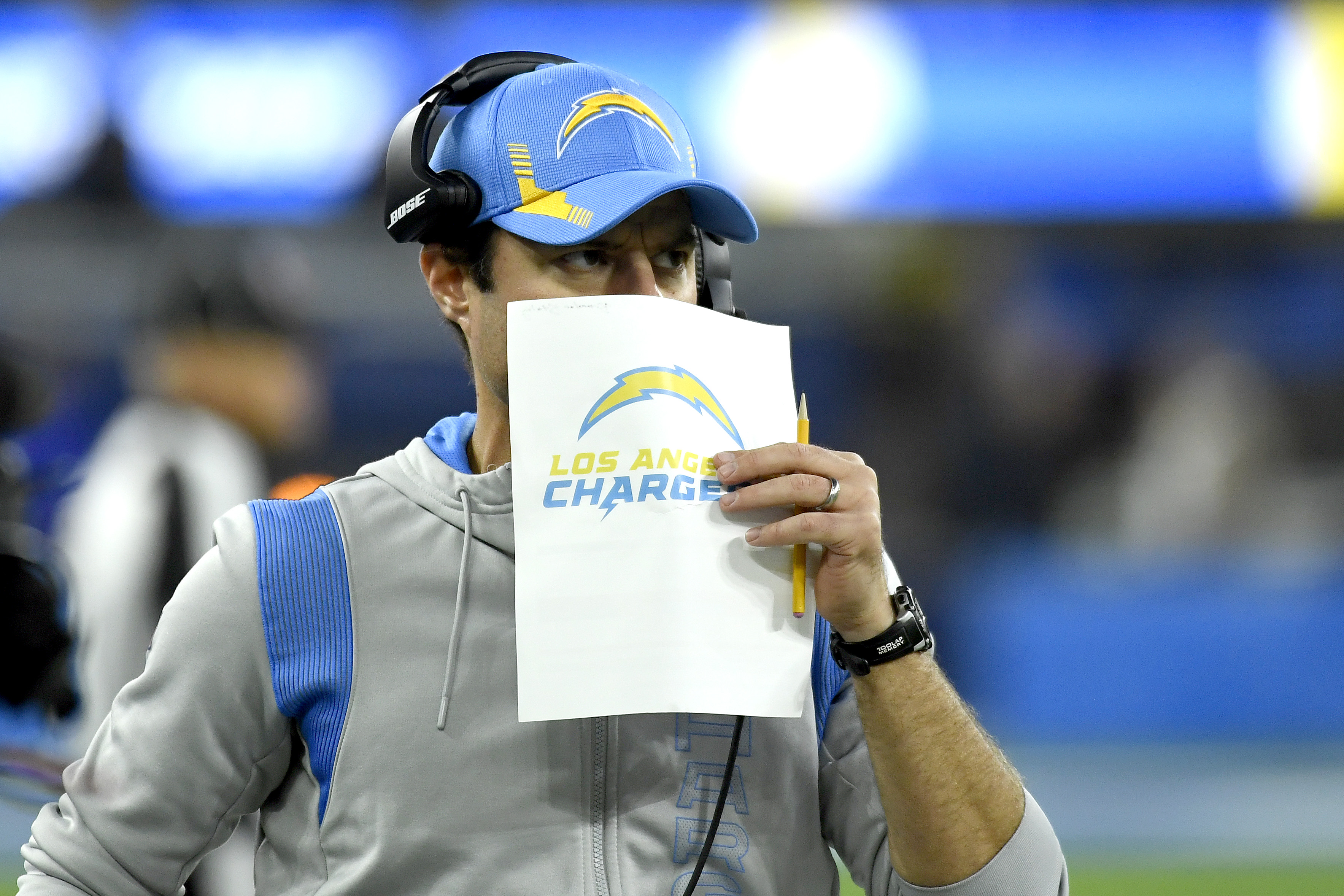 As it stands now, the Chiefs have a commanding two-game lead on top of the AFC West. The Chagers, meanwhile, are still alive despite the loss and Staley knows that.
Three games left and an 8-6 record bode well for LA. Even better, they finish the year off with the Houston Texans, Las Vegas Raiders, and Denver Broncos in three very winnable games.
An 11-6 record is more than enough for a Wild Card spot, and there is still an outside shot at the AFC West title, although it would take a Chiefs' downside for that to happen.
All in all, the Chargers are back in the mix after a few down seasons at the end of the Anthony Lynn era, and Staley won't stop being aggressive — after all, that's what made LA fall in love with him in the first place.