Is Chargers Offensive Lineman Rashawn Slater Related to Patriots Legend Matthew Slater?
Former Northwestern offensive lineman Rashawn Slater heard his called early in the 2021 NFL draft.
The Los Angeles Chargers used the 13th overall selection on Slater, who they hope will keep Justin Herbert standing for the next decade. If the idea of an offensive lineman named Slater sounds familiar, you're not wrong.
The Chargers drafted Rashawn Slater early in the 2021 NFL draft
RELATED: Trevor Lawrence Officially Won't Be the First Player to Shake Hands With Roger Goodell at the 2021 NFL Draft
At 6 feet 4 inches and 304 pounds, Rashawn Slater entered the NFL ready to dominate.
Slater starred at Northwestern from 2017-19. A preseason All-American selection in 2020, Slater opted out of his final college season and focused on preparing for the NFL draft.
NFL Media's Lance Zierlein compared Slater to Cincinnati Bengals left tackle Jonah Williams, the 11th overall pick in 2019. Zierlein praised Slater's experience and strength, two traits that could serve him well in the NFL.
"Slater operates with confidence and efficient movement that sees him in position to get his job done on most snaps. His lack of length will lead some teams to view him as a guard, but the footwork and talent outside might be worth allowing him to prove it at tackle first. His combination of strength, athletic ability, and quick processing should make him one of the safer offensive line picks in this draft and an early starter."

Lance Zierlein
The Chargers selected Slater with the 13th overall pick in the 2021 NFL draft.
Matthew Slater is a New England Patriots legend
RELATED: Why Matthew Slater is the Best Special Teams Player in NFL History
When Rashawn Slater entered the NFL, he wasn't the only active player with that surname.
Matthew Slater still plays for the New England Patriots, and he is one of the greatest players in team history. Slater is best known for his role as the Patriots' special teams ace.
Slater, who turns 36 in September, has earned first-team All-Pro honors on five occasions since 2011 and appeared on the second-team twice in the last four years. The three-time Super Bowl champion has also earned Pro Bowl honors nine times since he debuted in 2008.
Technically a receiver, Slater's lone career reception came in 2011 when he had a 46-yard catch-and-run against the Miami Dolphins. He is currently the Patriots' longest-tenured player.
Are Rashawn Slater and Matthew Slater related?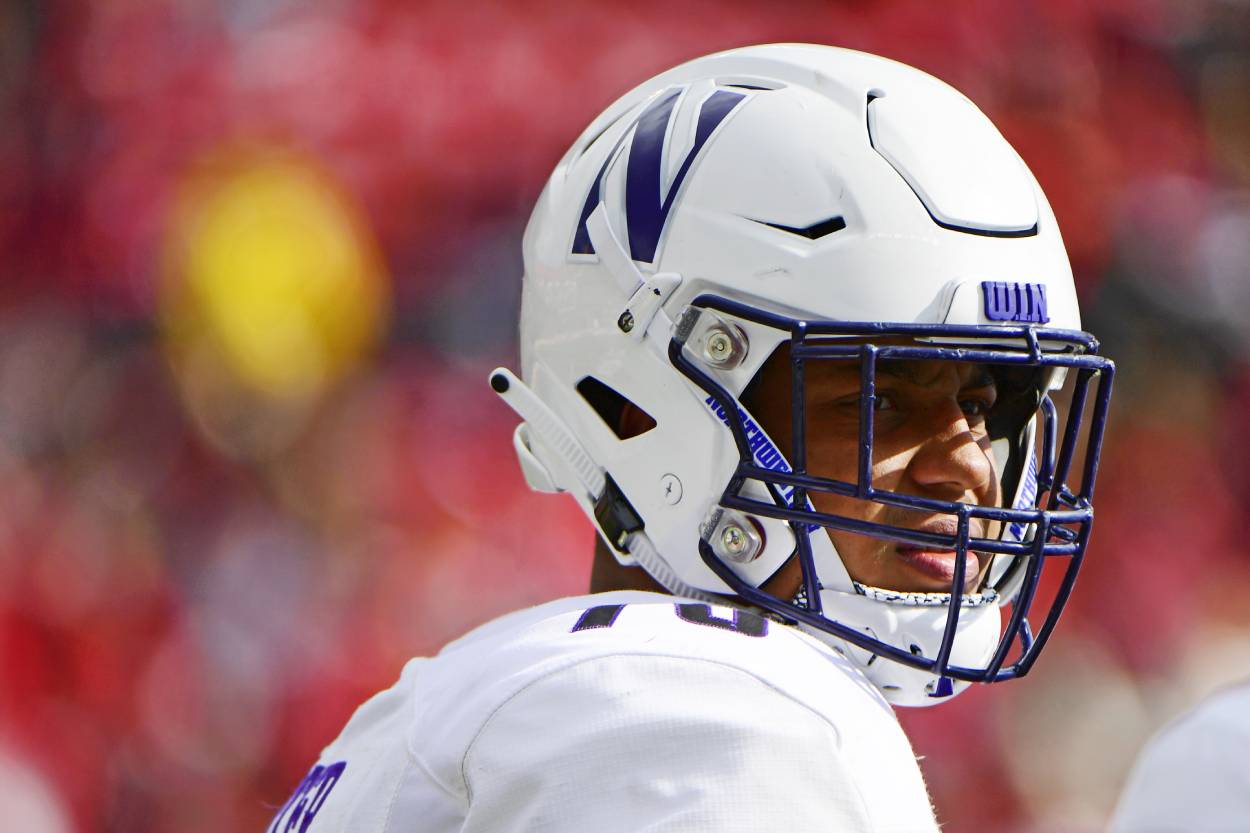 RELATED: Is Lamar Jackson Related To Bo Jackson?
Matthew Slater is the son of Jackie Slater, the legendary Los Angeles Rams offensive tackle who entered the Pro Football Hall of Fame in 2001.
Rashawn Slater could very well embark on his own Hall of Fame path, but his football genes don't come from Jackie or Matthew Slater. Rashawn is not related to those two in any form.
There was an offensive line prospect in the 2021 NFL draft with football bloodlines, however. Minnesota Vikings guard Wyatt Davis is the grandson of Willie Davis, the Hall of Fame pass-rusher who won two Super Bowl rings with the Green Bay Packers.
Like Sportscasting on Facebook. Follow us on Twitter @sportscasting19.