Charles Barkley Blasts Yoga and Basketball Analytics While Firmly Inserting Both Feet in His Mouth at the Same Time
Charles Barkley may be a man of great nuance. If so, he's highly adept at hiding it. Plain-spoken to a fault, Barkley is seldom afraid to wade into the most hazardous of topics. He's blasted off on Ben Simmons, Zion Williamson's weight, Kyrie Irving, and COVID-19 vaccinations. And all of that just in the last couple of months.
But Barkley might have outdone himself with his latest feat of verbal gymnastics. Somehow, in one phrase, he managed to bring two entirely unrelated concepts together while mangling the meanings of both. It's up to the observer to decide whether Barkley is thinking at a previously unheard-of level or is simply not thinking at all.
In a surprising plot twist, Charles Barkley talks with Kevin Durant
Kevin Durant and Charles Barkley had a beef stemming from Durant's decision to sign with the Brooklyn Nets in 2019. It seems Barkley didn't think Durant had the right mental approach to play in New York.
At the time of the signing, Barkley pointed to Durant's well-known tendency to engage social media users on various topics, particularly criticism of his game, per Michael Blinn of the New York Post.
"If he's arguing with these teenagers online, he's not going to be able to deal with that New York media," Barkley said in 2019. "He's a great person; he's a great player. I don't think he has the mental makeup to play in New York. That's just my personal opinion."
One supposes that is different from his impersonal opinion.
Durant and Barkley got together for an interview on TNT's Inside the NBA on Nov. 9, and the pair also taped an episode of The ETCs podcast hosted by Durant and Eddie Gonzalez.
During the TNT interview, Barkley confessed he's never used Twitter. Durant is renowned for his time on the platform, including the use of burner accounts
Durant, conversely, embraces talking to fans and others on social media.
It seems the pair, both named to the NBA's 75th-anniversary team in October, made up and moved on.
Charles Barkley mixes basketball analytics with yoga and comes up with … what?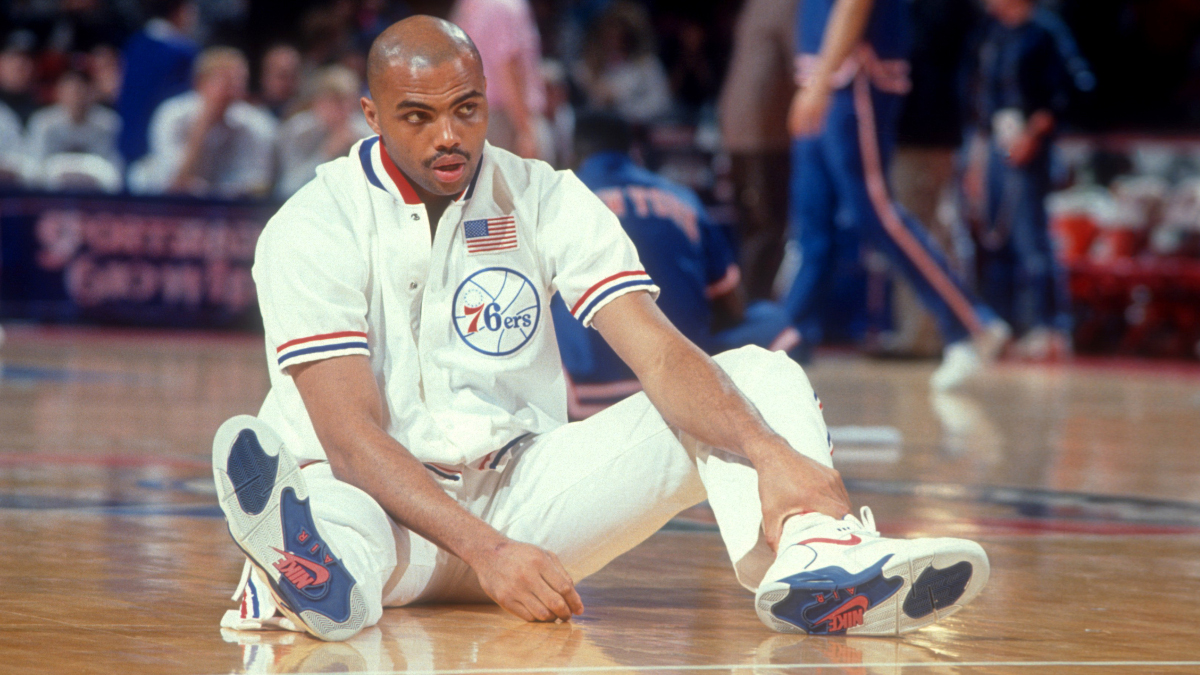 On The ETC podcast, Charles Barkley talked about his disdain for the statistical revolution in basketball. To the Hall of Famer, analytics is a dirty word. He compared its rise to the popularity of yoga. It was a brutal stretch of the imagination:
"First of all, [analytics] are just stats. They just gave it a name. It's kind of like yoga. Yoga's nothing but stretching. They just call it yoga so they can charge more. I tell people, 'Yoga's just stretching. They give it a different name to charge you for it. The statistics, they change the name — 'We're gonna charge you for analytics now' — and they just raised the price, but it's nothing but stats."
OK, then.
Fundamentally, at least when it comes to the numbers, Barkley isn't wrong. Analytics are statistics. They're not conventional basketball statistics, which deal with counting numbers (points, rebounds, assists per game, shooting percentages, and such). Instead, they look at what those counting numbers translate to in terms of production.
That's how concepts such as 3-pointers being more efficient than long 2-point shots came to life. If you're going to shoot a 24-foot shot for two points, why not move back 12 inches, and make it count for three?
The irony is those analytics love Barkley
Charles Barkley's career was before analytics became an integral part of NBA front offices. He was a superstar anyway, a 6-foot-4-ish power forward who could rebound with the big boys, handle the ball, and score.
But when analytics are retrofit onto yesterday's numbers, a funny thing happens. Barkley was even better than we remembered.
He's 12th all-time in offensive win shares with 123.3. He's 13th in win shares per 48 minutes (.216) and 11th in Value Over Replacement Player. Retroactively, Barkley led the NBA in true shooting percentage four straight seasons (1986–87 through 1989–90). Whether you believe in the Player Efficiency Rating, Barkley's 24.6 ranks 12th in measurable NBA history. The average player ranking is 15.0.
Despite his size, he's a top-20 offensive rebounder in analytics terms, grabbing 12.5% of the available misses off the offensive glass. But Barkley's convinced analytics are just stats, and most men in their late 50s are difficult to move off a position once they've taken it.
As for the yoga comparison?
It's much like the filter on Charles Barkley's thought-to-speech process. Yeah, we got nothin'.
Statistics courtesy of Basketball Reference.