Charles Barkley Breaks His Silence on Scottie Pippen's Latest Attacks: 'When You Go After Phil Jackson, Michael Jordan, (and) He Came After Me a Little Bit, You're Just Going Big-Game Hunting'
Scottie Pippen and Michael Jordan led the Chicago Bulls to six NBA championships together. Pippen is one of the greatest defenders the league has ever seen, but he's been working on his offensive game lately as well, going on the attack against MJ, their former head coach Phil Jackson, and several others.
In his memoir Unguarded, the Hall of Famer blasts more NBA greats than just Jordan, though. For some reason, even Charles Barkley isn't immune.
The Round Mound of Rebound knows a bit about throwing jabs at other players. In this case, however, Chuck thinks Pippen is intentionally throwing himself into the news cycle.
If that's the case, he's certainly accomplished his goal.
Scottie Pippen unloads on Michael Jordan in particular in Unguarded
Pippen's career high in field-goal attempts in a season is 17.8 (which, non-coincidentally, came during his first season after Jordan's initial retirement). He's been getting in a lot more shots than that the past few weeks, though.
The University of Central Arkansas alum has tossed out some gems criticizing The Last Dance docuseries, his former teammate's flu game, and Jordan's reputation as a teammate.
Pippen also dropped nuggets about how he was a better defender than His Airness and how it should have been his name showing up in Defensive Player of the Year conversations. How dare anyone besmirch the name of Michael Jordan, however.
Scottie and Sir Charles have had their own beef dating back decades. The two played together with the Houston Rockets for one season before Pippen demanded a trade. That didn't sit well with the former Phoenix Suns star, who had some choice words for Pip at the time.
Pippen went right back at Chuck, then, dropping a line about how he wouldn't apologize to his former teammate's "fat butt."
Some MJ defenders have clapped back at Pippen. Now, Barkley has finally broken his silence about the news the seven-time All-Star has been making.
Charles Barkley believes Pippen just wants attention and book sales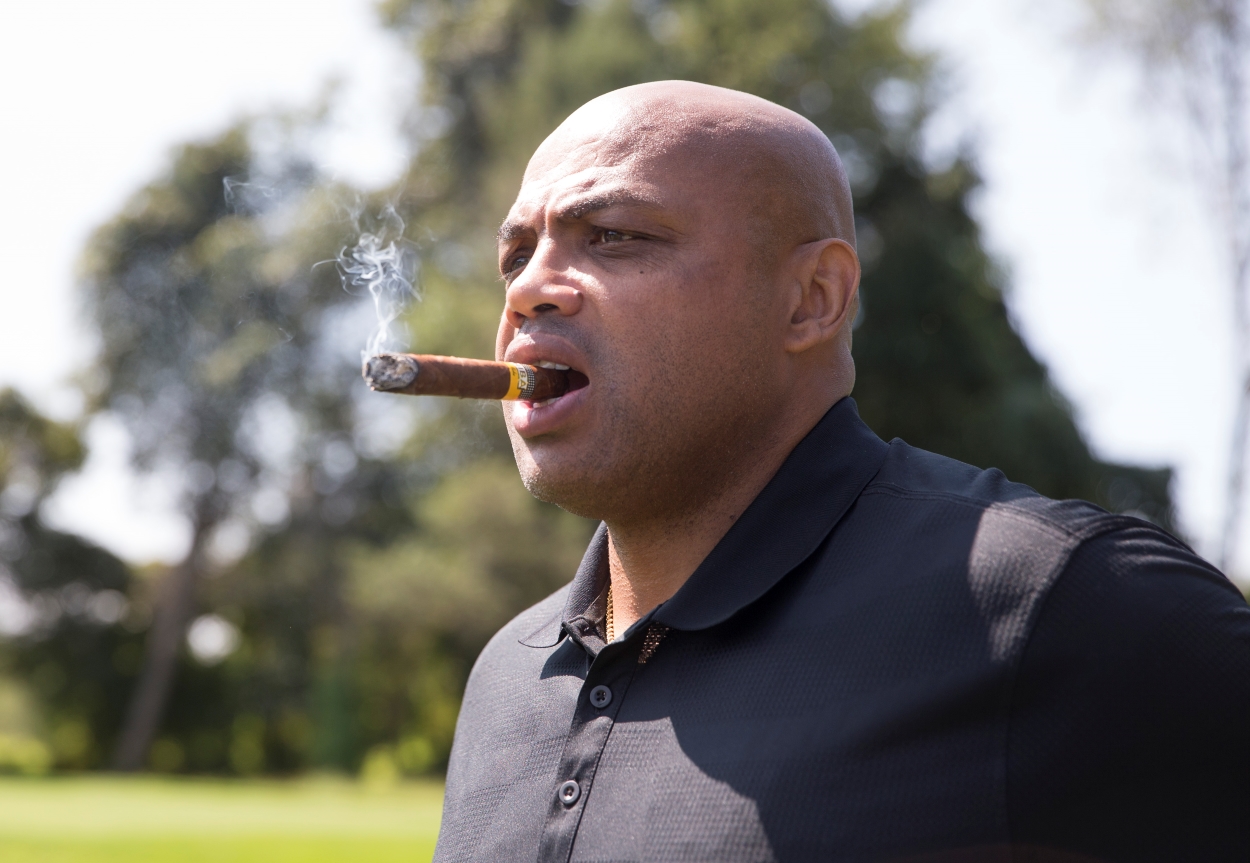 Scottie's controversial comments and the way they've been publicly delivered have undoubtedly helped his memoir sell. Whether that's been the strategy all along is up for debate.
But that's the clear endgame in Barkley's opinion.
The NBA analyst made an appearance on The Dan Patrick Show and explained what he believes is Pippen's motivation for blasting Jordan, Jackson, and others:
I feel bad because it seems like he's just trying to go big-game hunting because he's selling a book. I'm never going to tell another person what to say, we got to all have our own opinions.

When you write a book, in my opinion, it should be your personal thoughts about everything about you, you letting the world know what you think. It just seems like, to me, when you go after Phil Jackson, Michael Jordan, he came after me a little bit, you're just going big-game hunting because you know it's going to get some clicks.

I've always liked Scottie, I thought he was a very good player. But like I say, it just seems like 'I've got to go big-game hunting because if I talk about big-time people it's gonna get clicks and I'm gonna sell some books.'

Charles Barkley on Scottie Pippen's motivation for his recent comments
For better or worse, Sir Charles is no stranger to speaking his mind.
Chuck is calling it as he sees it, which he's never been afraid to do
Realistically, Barkley is probably telling the truth. Pippen certainly has plenty of things to say about his time with the Bulls, or else the memoir wouldn't exist in the first place.
But the more controversial comments he makes publicly, the more eyes there will be on his book. Which, in turn, would help it sell more copies, as the Chuckster explained.
Eventually, Scottie is going to run out of things to say, and his memoir will need to speak for itself. Right now, though, it appears the six-time champion isn't about to disappear from the news cycle anytime soon.
Like Sportscasting on Facebook. Follow us on Twitter @sportscasting19.