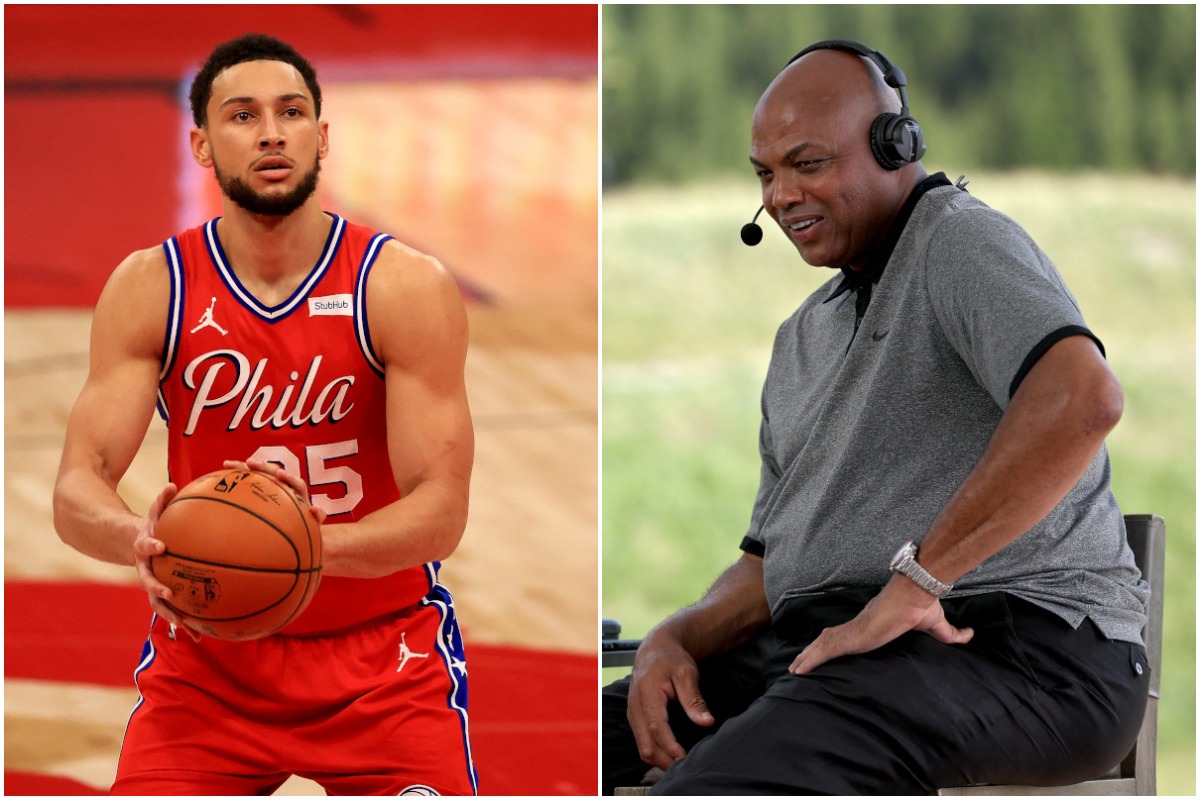 Charles Barkley Offers Brutally Honest Assessment of Ben Simmons Trade Talk: 'What Team Wants to Trade for That?'
The Philadelphia 76ers reportedly want an "All-Star caliber player" in any potential Ben Simmons trade. But former 76ers great Charles Barkley wonders why any team would want to trade for Simmons given his shooting issues.
Ever since Ben Simmons' disappearing act in the Philadelphia 76ers shocking Eastern Conference semifinal loss to the Atlanta Hawks, the trade rumors have been flying non-stop. The organization isn't making much noise about moving the three-time All-Star, however, and Charles Barkley thinks he knows why.
Barkley, a franchise legend for the 76ers who has a statue on the Legends Walk outside the team's training facility in Camden, New Jersey, doesn't think there is a market for Simmons. There are rumors to the contrary, so what is it Charles Barkley is claiming? To understand that, let's look at what happened with Ben Simmons against the Hawks.
Ben Simmons has an impressive resume, but he vanished against Atlanta
After his lone season at LSU, Ben Simmons was the No. 1 overall pick by the Philadelphia 76ers in the 2016 NBA draft. The organization saw Simmons as a massive piece of the so-called "Process" begun by former general manager Sam Hinkie in 2013.
Simmons is a unicorn, a 6-foot-11, 240-pound presence who is equally adept banging inside and orchestrating an offense from the point guard spot. He's a former Rookie of the Year, a three-time All-Star, and named All-Defensive twice. This season, Simmons was runner-up behind Rudy Gobert in the Defensive Player of the Year balloting. Simply put, Simmons brings a lot of good things to the table.
But he's not a jump-shooter. And by "not a jump-shooter," we mean hardly at all. For his career, Simmons has attempted only 2.8% of his shots from outside of 10 feet. This season, that number was 2.0%. That lack of outside presence has compressed the spacing for the Philadelphia offense. As good as Simmons is, when you can count the number of made 3-pointers for your four-year career on one hand, defenses don't even have to pretend to keep you honest.
And then there was the debacle against the Hawks. Simmons shot 60% from the floor in the series, but he only took 6.4 shots per game. Also, he was abysmal at the free-throw line (15-of-45), so the 76ers couldn't have him on the floor in late-game situations. That's the wrong time to be without your point guard. And over the final five games of the series, he didn't attempt a single shot in the fourth quarter, even passing up a wide-open dunk at one point.
Is Charles Barkley onto something?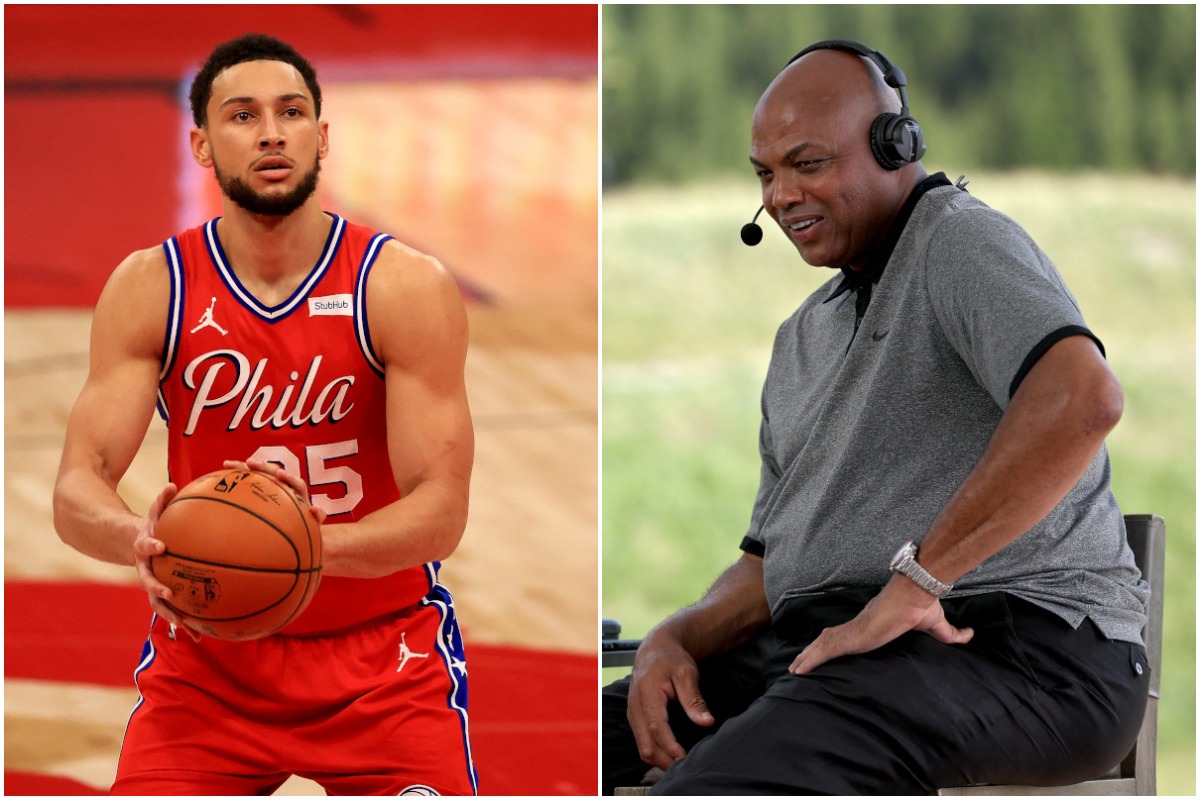 Charles Barkley recently told a Philadelphia television station why he doesn't think Ben Simmons moves this offseason. It had nothing to do with any other teams and everything to do with Simmons.
During an interview with Jeff Skversky, Barkley said the Philadelphia 76ers have a problem. Simmons won't shoot, his trade value is low, and the Sixers have shown they cannot win as presently constructed.
"They got a serious issue on their hand with this Ben Simmons situation because I know Philly is a very difficult town when things aren't going good. I hear all these fans talking about 'we got to trade Ben Simmons,' but after watching him play, and I know he's making 30 (million) to 40 million a year, what team, and he's afraid to shoot the ball, what team wants to trade for that situation?

"So I think it's gonna be; I don't even know the right answer. Do the Sixers think they can fix him? Or are they just gonna trade him for less? Because you're not gonna get equal value as a player."

Charles Barkley
Is Ben Simmons going to be on the move during this abbreviated offseason? There are rumors the 76ers have already named their price.
Can the Sixers get what they are looking for in a Ben Simmons trade?
According to a report, the 76ers want an "All-Star caliber player in return" for Ben Simmons. Lots of people want lots of things, but that doesn't mean they will get them.
Simmons is an incredibly gifted player, but one with glaring shortcomings. His shooting form is an absolute mess. Simmons has theorized he was supposed to be right-handed. If that's the case, he needs to get in the lab and start finding the formula to fix his shot. Whether that is with the left hand, the right hand, or forehead, something must change.
The Philadelphia 76ers have two stars in place, and Joel Embiid has overcome many health issues to hold up his end of the bargain.
But if Ben Simmons is your second-best player, he needs to play like he is. And against the Hawks in the playoffs, he did not. Someone likely will take a chance on Simmons, but Philadelphia might be disappointed in the potential return.
Statistics courtesy of Basketball-Reference,