Charles Barkley Just Called out the Dallas Mavericks for Making a Critical Error That Could Derail Their Championship Hopes
At first glance, the Dallas Mavericks start to the 2021-22 season has been solid. The Mavs and superstar Luka Doncic are 4-2 through their first six games.
But serious issues are bubbling beneath the surface.
Doncic became the face of Dallas's franchise as soon as he was drafted in 2018, but since then, the roster construction around him has been questionable at best. That issue has already haunted the Mavericks in back-to-back first-round playoff exits the last two seasons.
Hall of Famer Charles Barkley sees the problem, and he has one painfully obvious solution.
Dallas has yet to surrounded Luka with enough talent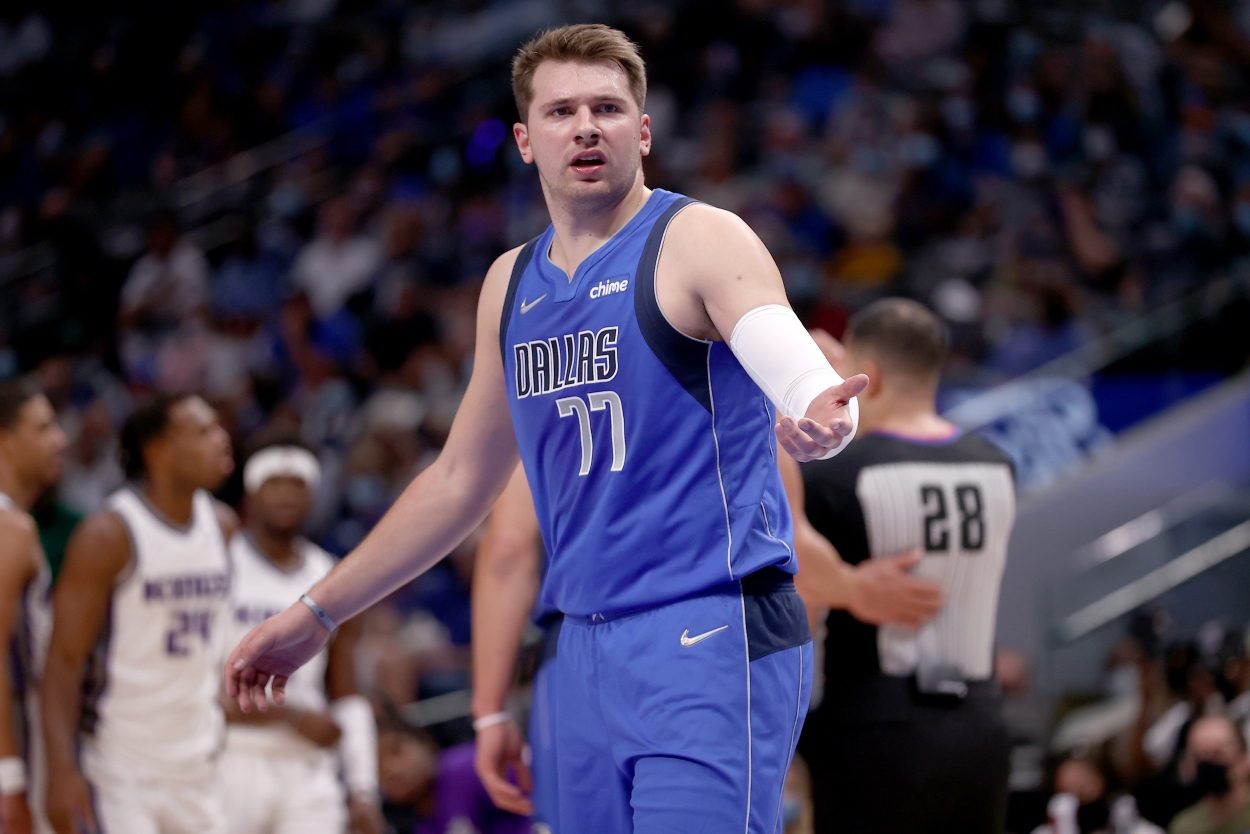 Doncic's two most talented teammates are 7-foot-3 center Kristaps Porzingis and guard Tim Hardaway Jr. Porzingis entered the draft with the "unicorn" designation, and for good reason; when he's on the floor, Zinger is one of the most uniquely talented big men in the league.
"When he's on the floor," however, is the key phrase. The 26-year-old former all-star missed all of the 2018-19 season with a torn ACL. His first year on the court next to Luka, he played 57 games. Last year he played a total of 43.
Realistically, Porzingis is an ideal fit next to a player with Doncic's skillset. But he can't be an ideal fit sitting on the bench.
Hardaway has averaged 13.9 points over his 10 seasons in the league. He's a career 36.0% shooter from 3-point range. The former Michigan star is a solid NBA player, but he's not going to move the needle for a championship contender.
The rest of the roster around Luka consists of role players like Dorian Finney-Smith, Dwight Powell, Jalen Bruson, and Reggie Bullock.
If the Mavericks hope to make a title run soon, they're going to have to make a move.
Charles Barkley believes there's one simple solution to the Mavs' roster woes
Doncic hasn't played to his usual superstar standard through Dallas's first six games. He's averaging 22.5 points and 7.5 assists, but both are his lowest totals since his rookie season. He also has career-low shooting splits of 42.7/23.8/67.9.
Still, Doncic at his worst is better than the rest of the Mavs at their best.
Even during a poor stretch, the 6-foot-7 playmaker is averaging nine points better than Hardaway, Dallas's second-leading scorer. Luka is also the team's leader in rebounds and assists, and Porzingis has already missed three games with back issues.
Presumably, offense would be the Mavericks' calling card with a playmaker of Doncic's caliber at the helm. That's been far from the case so far in 2021-22, however.
Dallas is 28th in the NBA in scoring, averaging fewer than 100 points per game. The team sits 25th in 3-point shooting and 28th in assists at 20.2. Luka (7.5) is providing more than a third of those dimes alone.
Prior to the Mavericks matchup against the Miami Heat on TNT's Inside the NBA, Barkley subtly provided the answer to Dallas's woes: "They need to make a trade."
Dallas is currently wasting Doncic's talent
Chuck is right. The team hasn't put enough help around its generational superstar. Even if (when) Doncic rounds back into form, the past two postseasons have proven his surrounding cast isn't good enough.
The Slovenian has nearly averaged a triple-double in his two playoff appearances — 33.5 points, 8.8 rebounds, and 9.5 assists.
In last year's opening-round loss to the Los Angeles Clippers, Doncic scored 35.7 points per game. Hardaway was nearly 20 points off his pace, and Porzingis wasn't even on the floor.
As one generational player walked out the door in Dirk Nowitzki, Dallas was lucky enough to bring in another. But they're currently throwing away Doncic's epic set of skills.
The Mavs need to fix that error before it's too late.
All statistics courtesy of Basketball Reference.
RELATED: Who Wins a Game of 1-on-1 Between Luka Doncic and Dirk Nowitzki? Mark Cuban Answers the Question We've All Been Asking