Charles Barkley's Childhood Blood Transfusion Later Evolved Into a Family Joke
By many accounts, Charles Barkley's Hall of Fame career defied expectations. Barkley came into the NBA as a 6-foot-4 power forward who struggled to maintain his weight, but left as an 11-time All-Star and league MVP.
But long before Chuck's career was saved, his life was saved. And in classic Barkley fashion, the miracle became a running joke for members of his family.
Charles Barkley was sick as a baby and required a blood transfusion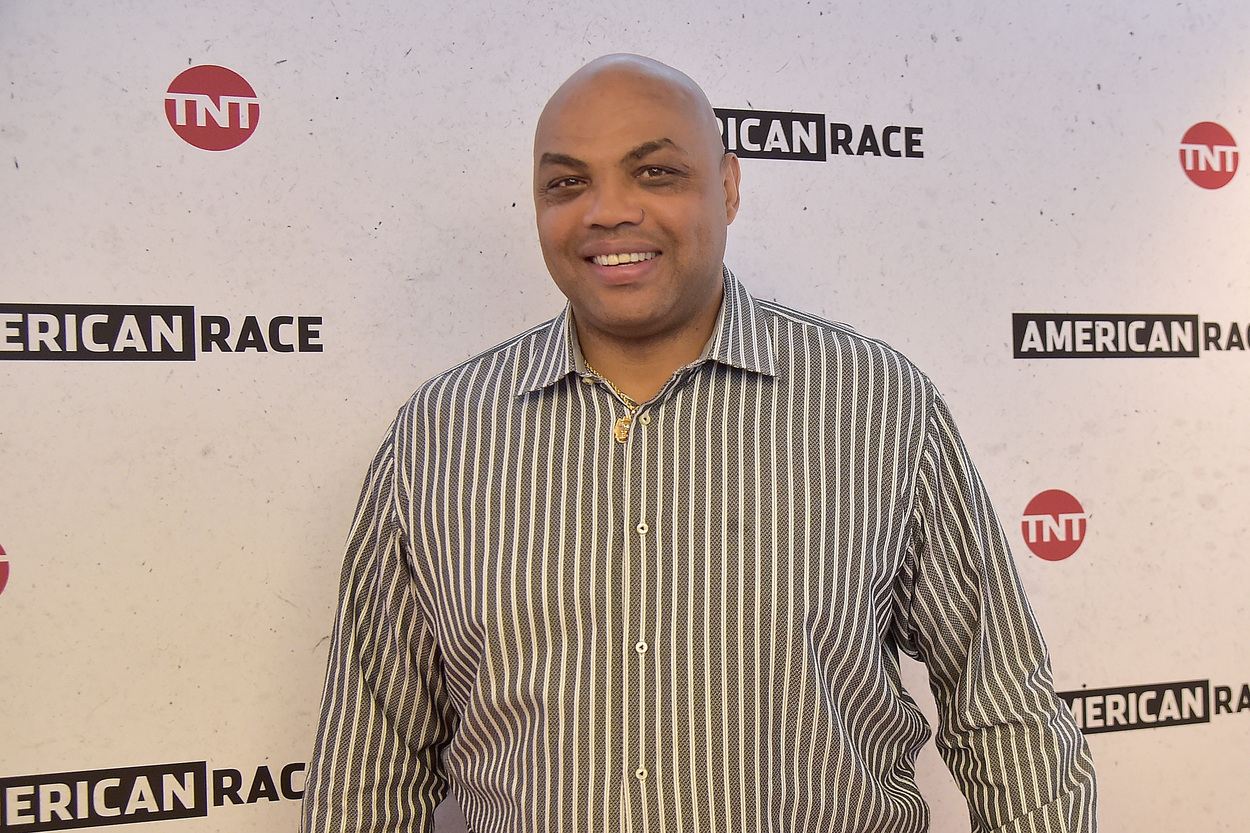 When Charles Wade Barkley came into the world, his family didn't immediately anticipate him becoming an elite basketball player. They were just hoping he'd be able to survive.
Contrary to his larger-than-life nature, Barkley was born small. Too small. Chuck came into the world weighing just over six pounds. His emaciated frame was due to severe anemia, a condition the doctors luckily diagnosed early.
Barkley's anemia put the newborn in danger of dying just days into his new life. So at six weeks old, the future NBA star received a life-saving blood transfusion, with the doctors finding a vein in his foot just big enough to get the needle into.
Barkley's family has joked about the aftermath of the transfusion
The transfusion which saved their baby's life is something the Barkley family will never take for granted. But Chuck's growth from that point on has turned a difficult moment into something to laugh about.
Many NBA stars often come from a family with ideal genetics. That wasn't the case with Barkley. Charles was only 5-foot-10 as a high school junior with no real expectation he'd grow any taller. However, the Alabama native shot up to 6-4 by his senior year, going from a marginal high school player to a highly-coveted prospect.
Considering the lack of strong, athletic types in the Barkley family tree, it's easy to wonder how Charles managed to defy the odds. One possible explanation, according to the two women who raised him, is his life-saving blood transfusion.
"My mother and grandmother used to joke all the time," Barkley told Cigar Aficionado. "'We have no idea whose blood you got, but thank you.'"
Charles Barkley wound up having a phenomenal NBA career
Barkley's overall size and strength never went to waste. As much as he's now known for his antics on NBA on TNT, Sir Charles took advantage of his gift to become one of the best players of his era.
Chuck was an impactful player early on, averaging 14.0 points and 8.6 rebounds during his All-Rookie season. By his third year, he averaged a league-leading 14.6 rebounds while also scoring 23.0 points per game. That breakout 1986-87 season would also be the first of 11 straight All-Star appearances Barkley would earn.
In addition to being an 11-time All-Star, Sir Charles also earned All-NBA honors on 11 occasions. Some of his best work came in 1992-93, winning the MVP and leading the Phoenix Suns to the NBA Finals. However, Barkley fell in his lone Finals appearance to Michael Jordan's Chicago Bulls in six games.
While the lack of a championship is disappointing, Barkley's overall career was a massive success. And somewhere out in the world, a stranger helped make it happen.
All statistics courtesy of Basketball Reference.