Charles Barkley Got 'Cold Sweats' Because He Had No Clue How to Address Julius Erving
Charles Barkley feared next to nothing during his NBA career. But as a rookie with the Philadelphia 76ers, he stressed over making a good first impression with Julius Erving.
The man known as Dr. J became a hallowed figure in the sport, first as a star in the ABA and later as one of the most transformative players in NBA history. Chuck revered Erving as a child and loathed not knowing how to approach the Hall of Famer ahead of his first training camp with a Philly team he initially tried to sabotage into not drafting him.
Fortunately for Sir Charles, Erving eliminated Barkley's concerns with a single, telling interaction.
Charles Barkley had "night sweats" over meeting Julius Erving before his first Philadelphia 76ers training camp
Charles Barkley felt eager to begin his career ahead of the 1984-85 season. However, he dreaded the thought of saying the wrong thing to 76ers legend Julius Erving.
On the "My Generation" of NBA TV's Open Court, Chuck said (h/t YouTube) that he had a sleepless night before rookie camp, primarily because of his admiration for The Doctor.
"The night before training camp, I was up all night. I was nervous. The No. 1 thing I thought about the whole night was, 'How am I going to approach Dr. J?' Do I call him Dr. J, Julius, Mr. Erving. I had cold sweats thinking about that."

–Charles Barkley, Open Court "My Generation"
Barkley dwelled on the idea that Erving held court as the leader of a veteran locker room also containing Moses Malone — another NBA legend whom Sir Charles credited with saving his career — and Maurice Cheeks. He wanted to show a certain level of respect before proving he could be a viable contributor on a competitive Sixers team.
But Chuck's nervousness turned out to be pointless. Erving showed the initiative in letting a rookie Sir Charles know precisely how to address him going forward.
Erving went out of his way to introduce himself to Barkley
Julius Erving took the ball out of Barkley's court, so to speak.
Before Chuck became too overwhelmed by his approach to a simple "Hello," Dr. J came over and introduced himself to the 76ers rookie.
"I'm in the locker room, and I said, 'I don't know what to do.' And Doc comes over and says, 'Hey young fella, I'm Doc.'"

–Charles Barkley, Open Court "My Generation"
Erving, whom Barkley referred to as "that guy," helped the Round Mound of Rebound overcome a hurdle that day. The moment also signified Dr. J's importance to the sport.
Chuck said Erving was one of the few players who young kids imitated and personified growing up. But Barkley quickly had to move on from boyish idolatry to embracing his place as one of Dr. J's peers and teammates.
Erving managed to remind Barkley of his legendary status while also welcoming him into the inner circle of the locker room with that single interaction. Sir Charles still had to pay his dues as a rookie, but a respected Dr. J understood he could help usher Barkley along and teach him how to be a professional.
Barkley and Erving expressed themselves in different ways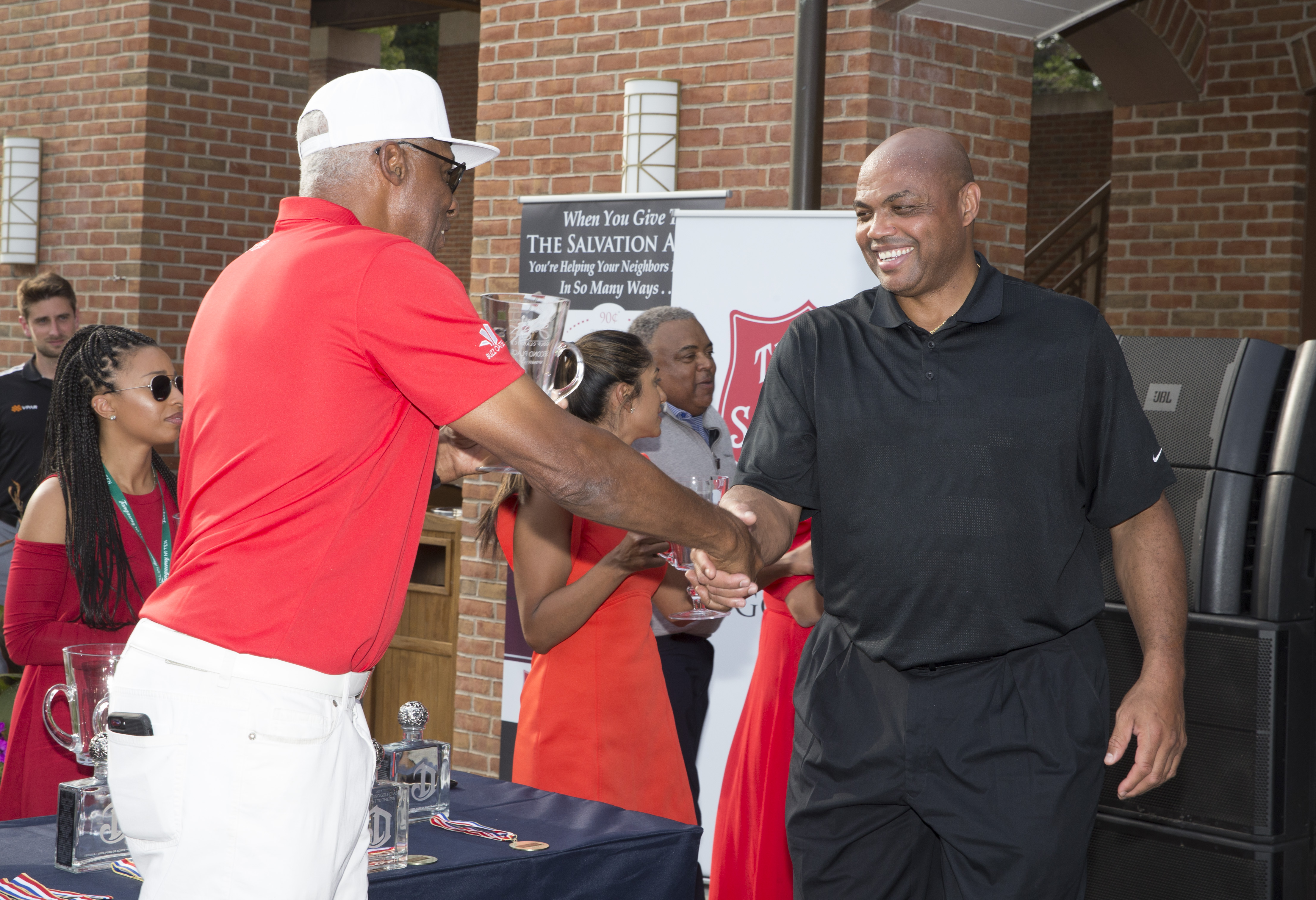 Although Erving instructed Barkley on how best to carry himself on and off the floor, the two icons still used their respective voices in very different ways.
The best example is when former 76ers governor Harold Katz bashed the team in 1985. Erving took a reserved approach, saying Katz, as the owner, had the right to speak his mind. Barkley, on the other hand, rhetorically asked why Katz wasn't coaching if he felt so strongly.
That instance offers a window into the differences between Dr. J and Chuck. Though Erving will occasionally make poignant comments, he has typically been a more reserved quote than the outspoken Barkley.
Still, the personality differences never led to any significant confrontations between the Sixers stars. Conversely, the first interaction between Barkley and Erving set the tone for a vital mentorship that resonates with Sir Charles all these years later.