Charles Barkley Once Abandoned 138 of His Own Fans on a Ship in the Middle of the Ocean
After entering the NBA in 1984, Charles Barkley ultimately became one of the biggest stars in sports. He still is a massive star, too. Many fans loved to watch him hoop during his days on the Philadelphia 76ers and Phoenix Suns, and now many of those same people enjoy his analysis on TNT. It's simple: Charles Barkley's superstardom has helped him win over many fans over the years. However, in 1995, during his Suns tenure, Barkley actually abandoned 138 fans on a ship in the middle of the ocean.
NBA legend Charles Barkley was supposed to be the star of a cruise
Charles Barkley was one of the biggest stars in the NBA in the 90s. He won the NBA MVP award in 1992-93 and led the Phoenix Suns to the NBA Finals that year. So, it was a pretty big deal for fans to be able to spend an entire week with the NBA star on a cruise in 1995.
According to a 1995 Sports Illustrated article, the cruise, called the "Sir Charles and Friends Supercruise!" was a seven-day, seven-night trip that traveled from New York to Bermuda. The ship, called Dreamward, had 10 decks and could fit 1,242 passengers, as well as 483 crew members. A total of 138 people paid about $1,000 more than anyone else to spend time with the NBA star. 
In addition to Barkley, passengers also paid to spend time with former NBA players Danny Ainge, Jeff Hornacek, Hersey Hawkins, Muggsy Bogues, and Kurt Rambis. They showed up, though; Barkley didn't.
Barkley's end of the deal wasn't supposed to be too shabby, either. The cruise planned to pay him $100,000 in addition to freeing up $25,000 worth of cabins for his friends and family members. 
"This trip was designed for Barkley," Leigh Montville wrote in Sports Illustrated. "Charles likes golf. Bermuda has great golf."
So, why didn't he show up to a cruise that was "designed for" him?
Charles Barkley abandoned the 138 fans on the ship due to an insurance issue
Two days before the first day of the voyage, Charles Barkley revealed that the cruise would not have its biggest star.
"Barkley's decision was necessitated by the inability of the promoter to provide contractually required liability insurance and the nonpayment of half of Barkley's agreed fee," the statement from Barkley's camp read, according to Sports Illustrated.
Allan Kobrick, the cruise's promotor, said he thought that Barkley's insurance was covered. Barkley's lawyers, though, did not find it adequate.
"Kobrick says adjustments were made in the coverage, and at first glance Barkley's attorneys seemed to find these satisfactory," Montville wrote in SI. "But the Wednesday before the trip, they decided that both the personal injury and liability coverage were insufficient."
One of Barkley's lawyers reportedly justified the decision with one simple sentence.
"Charles has been sued for some pretty wacky things," Tom Sullivan said, per SI.
No matter what the reason was for Charles Barkley's no-show, the passengers were not happy.
Passengers felt Charles Barkley's absence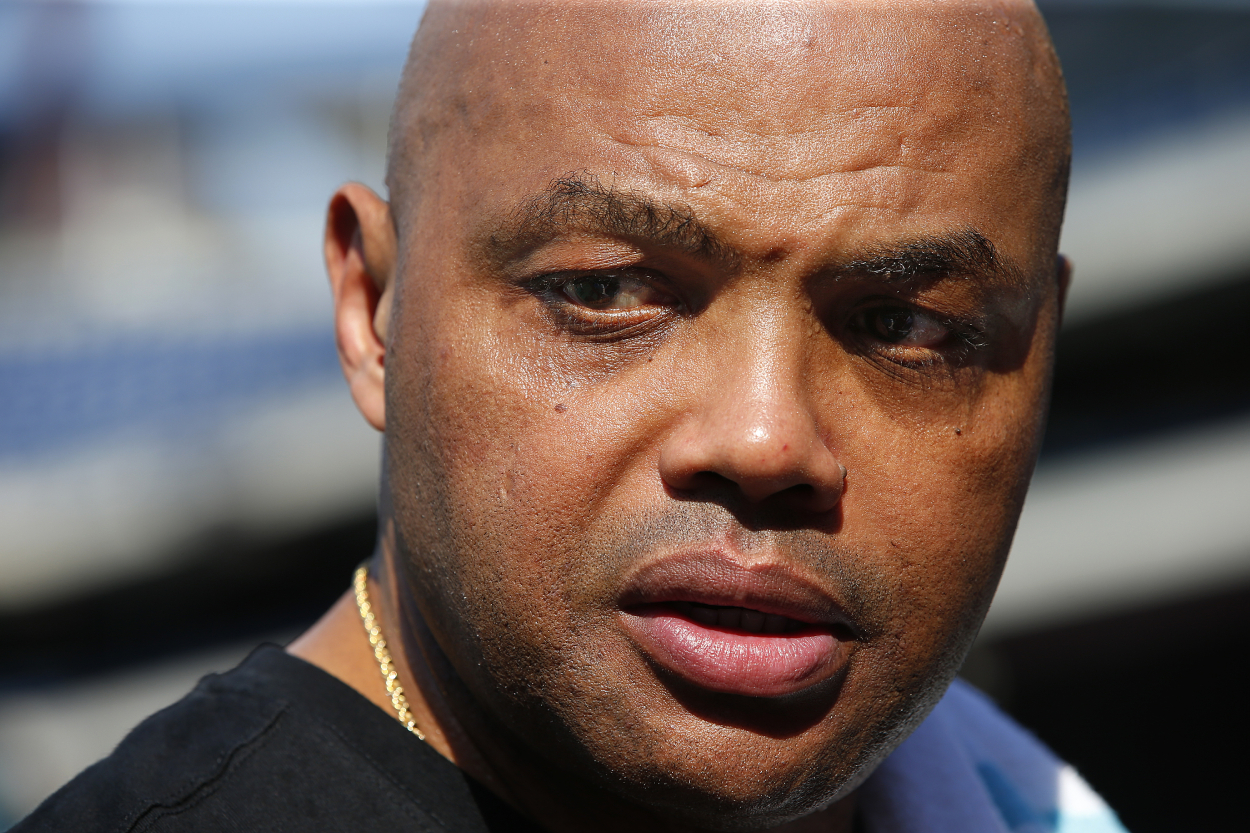 Charles Barkley's absence at the "Sir Charles and Friends Supercruise" left his fellow NBA stars in an awkward spot.
"I guess this is just the 'And Friends Cruise' now," Rambis said to the passengers, per Sports Illustrated.
According to SI, Kobrick said the passengers had "the longest faces I have ever seen in my life."
"What were we supposed to do at the last minute? Say, 'No, I'm not going on the cruise that Charles Barkley is not going on?'" a passenger named Dottie Maach said, according to SI. "I think it's a shabby thing to do. I always respected him, but it moves him down two or three notches in my mind."
Danny Ainge, though, maybe revealed the real reason why Barkley didn't show.
"I think he figured out that he'd lose money on the deal," said Ainge, who lucked out and got the Owner's Suite, the one Barkley was supposed to stay in during the trip, per SI. "We would've played golf, and I would have been in this cabin by Tuesday night, and I would have won all his money by Wednesday night, and by Thursday, when we left [Bermuda], I would have owned his wife and family too."
The passengers certainly didn't receive the experience they paid the cruise to give them. But who can really complain when you're, in fact, on a cruise? 
"The days go past in a sun-splotched blur," Montville wrote of the cruise in SI. "… A waiter named Danielo delivers pina coladas, complete with pineapple slice, maraschino cherry, and paper parasol, to counter the ever-present thirst. Thank you, Danielo."
Now, nearly 26 years removed from the failed event, Charles Barkley's reputation isn't ruined. He probably just has 138 fewer fans.
Stats courtesy of Basketball Reference