Charles Barkley Finally Explains Why He Hates Social Media: 'A Lot of People, Because Their Life Sucks, Are Gonna Take Shots at You'
Charles Barkley doesn't have time for the negativity of social media. So the Hall of Famer just stays out of it entirely.
Charles Barkley is renowned for his nearly filter-free manner of speaking. But he also has an aversion to newfangled means of communicating. So it's not a surprise that social media is prominent on Chuck's list of things he won't take part in.
But it's not just that Barkley doesn't want to be on social media. No, instead, the Hall of Famer loathes the very idea of it. He sees it as a violation of his privacy.
Given the often-toxic nature of social media discourse, the TNT analyst has a point.
Charles Barkley isn't afraid to speak his mind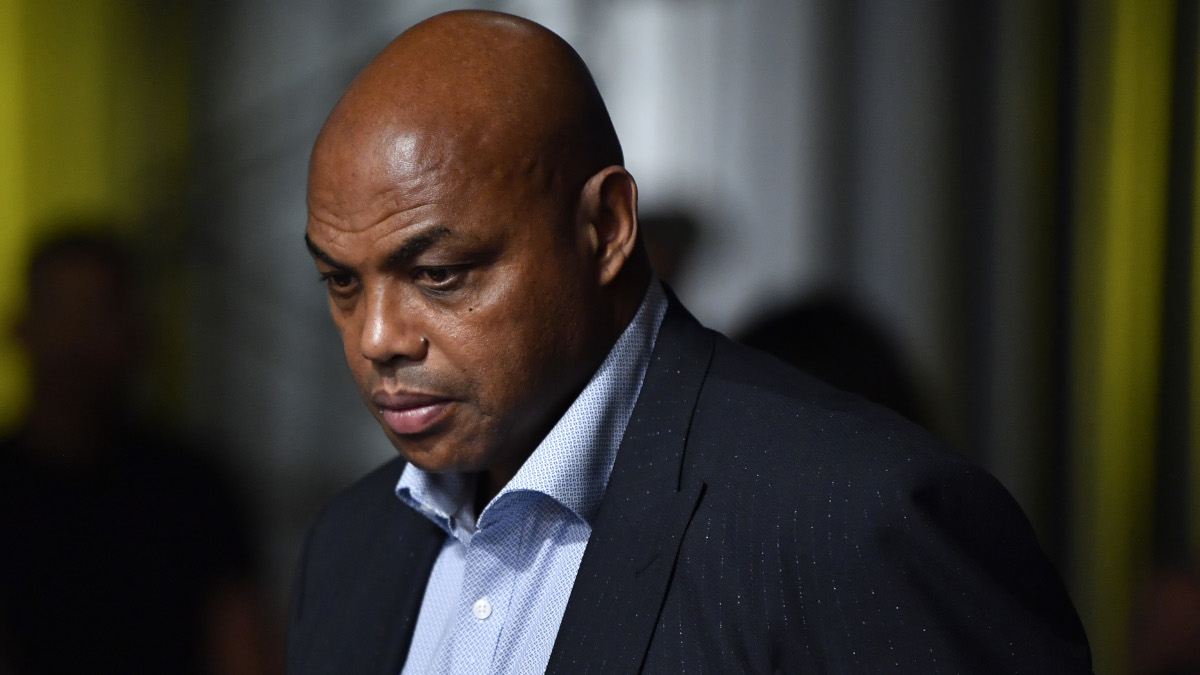 Since his days as a collegiate star at Auburn, Charles Barkley tells it as he sees it. He was a controversial superstar throughout his NBA career because of his strong opinions.
Since retiring in 2000, Barkley made a lucrative second career from his bombastic style. His recurring verbal sparring matches with Shaquille O'Neal on Inside the NBA is must-see TV for basketball fans.
But for as outspoken as the nearly 59-year-old personality is, he is reticent about writing any of it down.
During an October episode of The Steam Room podcast he co-hosts with Ernie Johnson, Barkley confessed to something shocking in the 21st century.
He's never sent an email.
"I know how to respond," Barkley said. "I don't know how to do one. I don't know how to initiate one. But I do; I can respond. I will admit that."
That sentiment makes his reluctance to engage in social media easier to understand. But his feelings about the ubiquitous presence of platforms in daily life go much deeper.
Barkley doesn't just avoid social media; he hates what it has become
While Charles Barkley jokes about the correct way to talk about people ("behind their back"), he's serious about how social media gets weaponized.
During an appearance with Renee Paquette on The Volume, the 11-time All-Star didn't hold back about how he sees social media and the people who allow it to dominate their existence:
"They don't have a life. That's why they're such losers. You know what, let me sit around and look at the Internet, and let me just harass somebody who, first of all, is probably more successful. When you're successful, you have to accept the fact that, man, a lot of people, because their life sucks, are gonna take shots at you."
Barkley says his reluctance goes back to the days before social media. He said that random people would criticize him early in his NBA career in the 1980s. The social media universe just makes that easier to do, he said.
"I guess they feel empowered, like, let me write something down," Barkley said. "I say, hey, guys, never gonna do the Internet, no Twitter, no Instagram, no Facebook."
Given the real damage social media can cause, it's hard to blame him for not wanting to wade into it.
Charles Barkley won't hold back his criticism
Charles Barkley created some hard feelings among NBA players during his time at TNT. He and Kevin Durant had a long-standing beef, and he's been a vocal critic of Kyrie Irving's decision to remain unvaccinated.
Those aren't the only topic at which Barkley will take swings. He's not a fan of yoga or analytics. He nicknamed oft-injured Los Angeles Lakers star Anthony Davis "Street Clothes" and recently referred to Irving as "half-man, half-a-season."
Draymond Green was another NBA star that wasn't fond of Barkley's frequent blasts. But the Golden State Warriors' icon changed his tune after an appearance with the TNT crew. Green credited the Hall of Famer for helping him recapture his love of the game after a tough 2019–20 season.
The longtime Philadelphia 76ers star still has close ties with the franchise, but that didn't stop Chuck from blasting newly acquired star James Harden. During the NBA All-Star Draft on Feb. 10, the analyst let it fly on the same day Harden got out of Brooklyn.
"He got traded; he's healthy now. He rubbin' some Icy Hot on that thing; he's playin' the next game," Barkley joked.
Harden missed his last three games with the Brooklyn Nets with a tight left hamstring.
Not everyone likes Charles Barkley. But no one can doubt that he is genuine. He speaks from the heart and fires from the hip, a combination that made him one of the most popular broadcasters in the NBA.
Like Sportscasting on Facebook. Follow us on Twitter @sportscasting19.