Charles Barkley Was Forced to Confront His First Date 40 Years After Fighting Her Brother: 'I Probably Should Have Stuck With Amy'
Charles Barkley is a man of many talents. Hall of Fame basketball player? Check. Renowned analyst? Check. Ladies' man? Not so much.
To his credit, Barkley has been married for over 30 years. But before he tied the knot, Sir Charles had at least one relationship go down in flames. And unfortunately for Chuck, he was forced to re-live all of it when he was blindsided by his former fling live on air.
Ernie Johnson put Charles Barkley in contact with his first date
When they're not breaking down games and cracking wise on TNT, Barkley and host Ernie Johnson can be heard on The Steam Room podcast. The weekly show sees EJ and Chuck interview guests and discuss a multitude of topics outside of basketball.
During a recent episode, Johnson decided to surprise his co-host with a blast from the past.
"I would say this person was very influential in your life," Johnson explained to Chuck. "As you went from Leeds, Alabama to the NBA … your first date in high school, Amy Shorter, is on The Steam Room!"
Barkley was shocked to hear the voice of Shorter, who was calling in via phone. As it turns out, Amy was Chuck's prom date in his senior year, as well as the only date he had in high school.
"It was fun. We had a good time. He keeps you laughing," Shorter explained when asked about her prom experience with "Wade," Charles' middle name that he went by up until college. "One thing I can always say about Wade [is] he never changed. His fame and fortune never changed him. He's still the same all the time, and that's what I love about him. He's just Wade."
Barkley wound up pursuing another girl after he became popular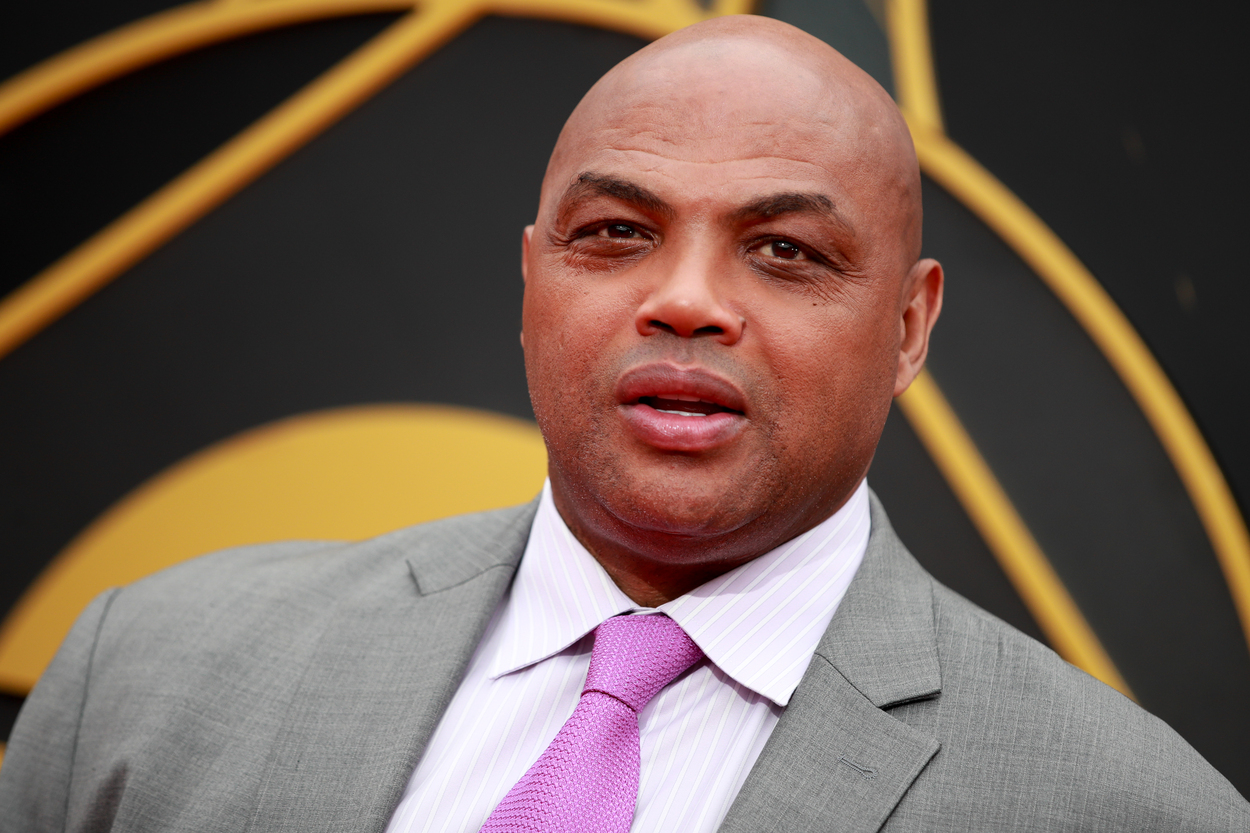 As an undersized backup playing in Leeds, Alabama, Barkley wasn't exactly getting slammed with college offers. But after growing several inches, Wade became a hot commodity in the recruiting world. And his popularity increased on campus as well, which facilitated the end of his short relationship with Shorter.
"Truth of the matter is I probably should have stuck with Amy," Barkley said. "There was this one girl at our high school. She was the homecoming queen and every guy wanted her at our high school. And what people don't remember … I was not recruited because I was 5-foot-10. And I grew from 5-10 to 6-5 in one year. So I went from being a nobody to somebody."
Armed with newfound popularity, Barkley left Amy behind in pursuit of the much-desired homecoming queen. It was a decision Chuck still regrets to this day.
"Amy was actually with me when I wasn't popular, which is why I should've stuck with her," Barkley candidly explained. "But then when I became popular, this one girl started paying me attention. And that was a mistake on my part."
Shorter brought up the time Barkley fought her brother in the library
In a small town where everybody knew everybody, Barkley was close to Amy's brother Will, a teammate of his on the basketball team. Charles even sought out Will for permission before asking his sister out on a date. Yet the friendship temporarily turned violent after Barkley dumped Amy for Ms. Popular (h/t The Steam Room).
"One day I was in class and somebody came running in to tell me that Charles and Will were in the library fighting. So I ran upstairs and by that time the fight was broken up. I never found out what happened. I don't know if it was about me or if it was about something else. And I bet you Charles doesn't even remember."

Amy Shorter
As it turns out, Barkley did remember the fight. And the future NBA MVP did in fact confirm the fight was due to his decision to chase after another girl and break Amy's heart in the process.
"Will got pissed because I hurt his sister," Barkley said. "It was a little girly fight; it wasn't a real fight. … But I tell people all the time, 'When you're in the limelight, nothing can prepare you for it.' And I got caught up in it. I'm like, 'Man, the homecoming queen wants to go out with Charles.' … I got caught up in it, and I was wrong."
All is well now between Barkley and Shorter, who, as luck would have, it is now none other than … a librarian.