Charles Barkley Is Holding a Rally to Encourage Vaccinations Against COVID-19 But Desperately Needs to Change a Brutal Slogan
Hall of Fame forward and NBA legend Charles Barkley is doing his best to encourage residents in his home state of Alabama to get vaccinated against COVID-19. Propping up public health and safety measures is all well and good, but Barkley desperately needs to change his slogan for a planned event.
Barkley is holding a rally in Legion Field in Birmingham this weekend. He might do well to consider changing the name of the rally before then.
Charles Barkley is a major proponent of vaccination against coronavirus
Charles Barkley is never shy about speaking his mind and does not hold his tongue. That certainly applies to his role as a basketball analyst with TNT, and it's pretty applicable on several pertinent social and cultural issues.
The former Philadelphia 76ers and Phoenix Suns star is especially adamant about vaccination against coronavirus. Barkley recently ripped into the unvaccinated population in the United States, saying those who had yet to get the shot are "a-holes." He continued by suggesting sports franchises should mandate that players get vaccinated.
"There's s— you can't do at work and there's s— that have to do at work," Barkley said. "So every workplace has rules and I think one of the rules (should be) that guys have to be vaccinated.
"Can you imagine if one of these guys that are not vaccinated, if they get one of these players' kids, wives, girlfriends, moms and dads sick and they die over some unnecessary conspiracy bulls—. I think that would be tragic."
Instituting a mandate for vaccination against coronavirus makes for a slippery slope. However, the NFL has done its best to incentivize players and team personnel to get the vaccine with new health and safety protocols that introduced a tiered system based on vaccination status and threatened forfeitures depending on the nature of potential outbreaks.
Naturally, the topic of vaccination extends far beyond sports. It has become a hot-button issue in America and is especially contentious in the state of Alabama.
Barkley is trying to educate and change the local narrative surrounding the vaccine, but he might want to consider a different tagline for his upcoming rally.
Barkley is holding a rally to get "Stuck With Chuck"
The state of Alabama has some pretty discouraging vaccination rates.
According to USA TODAY, just 36 percent of Alabama residents are fully vaccinated. That's the lowest rate in the United States. Former President Donald Trump was even booed at an Alabama rally for telling supporters to get the vaccine.
Barkley and the University of Alabama at Birmingham Minority Health & Health Research Disparities Center (MHRC) are working together to make vaccines more available to the public and do more educating.
ON SATURDAY, the MHRC is holding a rally called "Get Stuck With Chuck," with walk-up and drive-in vaccines available at Legion Field in Alabama. Barkley will address those in attendance at 11:30 a.m. local time.
"I am grateful that Charles agreed to help us encourage Alabamians to get vaccinated," said Mona Fouad, director of the UAB MHRC, per Alabama Newscenter. "Charles is a longtime supporter of the MHRC who is passionate about addressing health disparities. He brings his unique voice to the urgent need to stop the spread of COVID-19 by increasing the number of vaccinated people in Alabama."
Barkley is putting words into action with this rally and trying to increase the lowest vaccination rate in the country. Maybe he'll also have the wisdom to ask MHRC to change the slogan.
Change the name, Sir Charles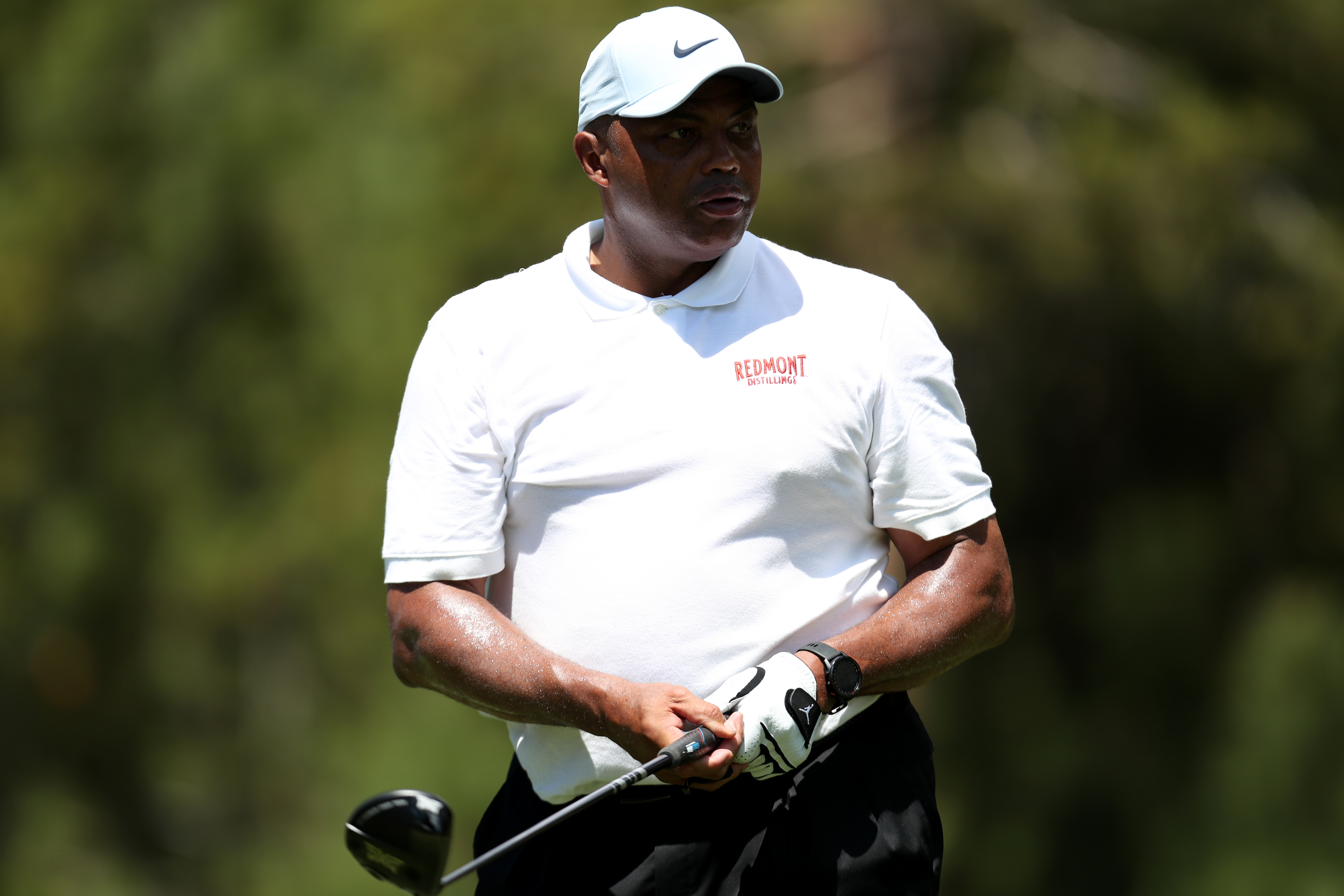 The meaning behind the "Get Stuck With Chuck" slogan is fairly straightforward. The "stuck" bit refers to the physical action of getting the shot.
Then again, other, less savory implications come with the phrase "get stuck." Now, a more mature mind is likely to understand what the tagline means. But not all Americans are so mature.
Plus, is the image of physically being "stuck" with Barkley all that enticing? He's one of the funnier personalities in the NBA and all of sports, though that humor and unabashed willingness to speak his mind aren't for everyone.
All of the above is mentioned mostly in jest. Still, Barkley and MHRC couldn't have come up with a different slogan? Even something less "catchy" and still just as effective?
Alas, it will be interesting to see just how many Alabamans "Get Stuck With Chuck."