Charles Barkley Is Fed up With Kyrie Irving, Sends Out Another Stern Message
Among the NBA's biggest storylines recently has been Kyrie Irving's unwillingness to speak to the media while preparing for the upcoming season with the Brooklyn Nets. One of Irving's biggest critics lately has been the Hall of Famer Charles Barkley. After recently sharing his opinion about Irving's actions, Barkley has called Irving out again, proving that he is absolutely fed up with him.
Kyrie Irving wasn't speaking to the media
While getting ready for the NBA season, Kyrie Irving wasn't speaking to the media. He, instead, released a statement on Dec. 4. This led to the NBA fining Irving and the Nets $25,000 each for not complying with its media rules.
Irving then reacted to the fine.
"I pray we utilize the 'fine money' for the marginalized communities in need, especially seeing where our world is presently," Irving wrote on Instagram, according to ESPN. "[I am] here for Peace, Love, and Greatness. So stop distracting me and my team, and appreciate the Art. We move different over here."
His last line, though, got a lot of attention: "I do not talk to Pawns. My attention is worth more."
Finally, on Dec. 14, though, Irving spoke to reporters for the first time this season. He cleared up his "pawns" comment, too, saying that he didn't mean for it to come off as a diss toward reporters, as he was referring to having the ability to protect his voice, according to Bleacher Report.
Charley Barkley had already called him out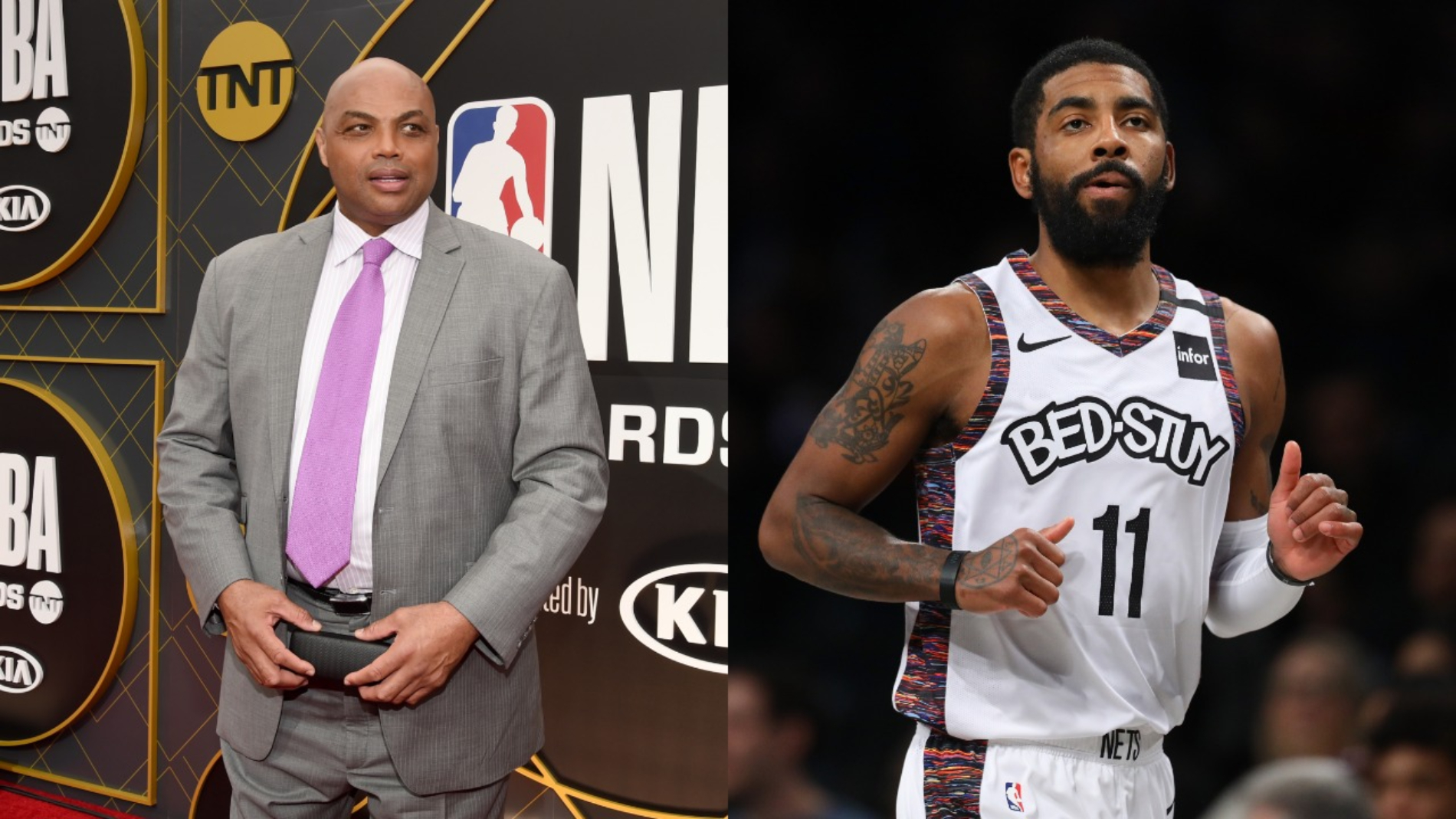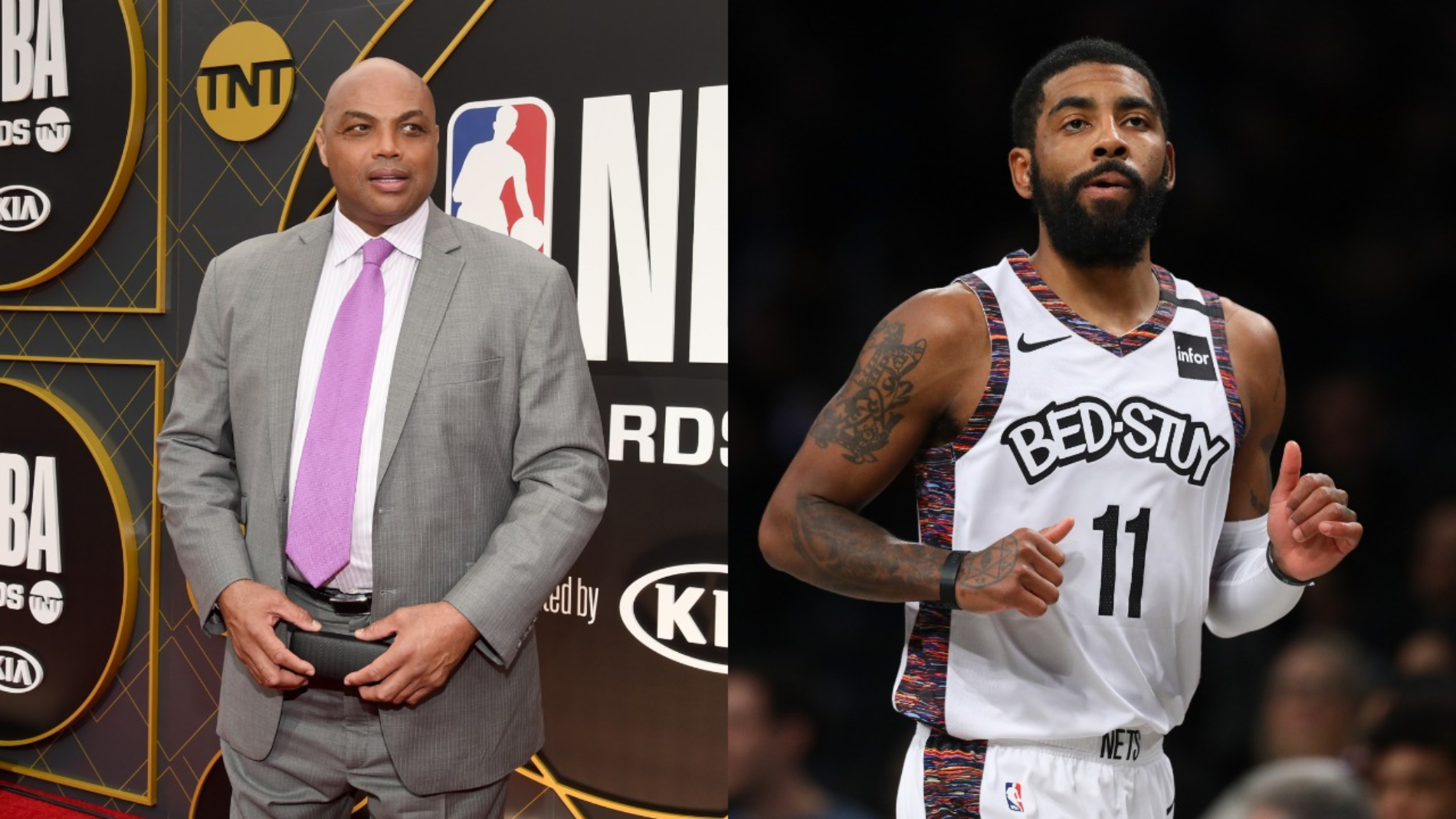 Barkley appeared on 92.9 The Game last week, and Irving ended up being a topic of conversation.
"I wish somebody would get in his ear. I do think there is something wrong with Kyrie, I truly believe that. I'm not joking right now," Barkley said, per Radio.com. "… I feel bad because I don't think he's a bad kid. I just think he's never been around mature adults who told him how he was supposed to act."
Barkley also brought up how Irving is getting paid millions, alluding to the fact that he should be willing to talk to the media with all the money that he gets paid.
However, Barkley has recently said even more about Irving.
Charles Barkley shows he is fed up with Kyrie Irving, slams him again
Barkley recently appeared on ESPN's Keyshawn, JWill & Zubin, and he discussed Irving again. This time, he absolutely laid into him.
"Being with the media is part of your professional obligation, and you can say what you want to say. But these guys today, they're different," Barkley said, according to Sports Illustrated. "I don't hate on them, but I'm not sure what point Kyrie is trying to make."
He continued: "When he talks, I'm like, what is he saying and what is he trying to say? He starts talking about what an artist is. He's a basketball player. That's what he is. Listen, we're not front line responders. We're not teachers. Yo man, you dribble a basketball, stop acting like you're the smartest person in the world."
Barkley certainly showed him some tough love there. However, he still wasn't done.
"Now can you talk about social issues and things like that? Of course," Barkley said, according to Sports Illustrated. "But some of this other stuff I'm like 'Yo, man, you do realize you're just a basketball player, right?' And it seems like he's like, 'No, I want you guys to know I'm the smartest guy in the room.' Well, first of all, you're not. You only went to college for six months. A lot of guys are smarter than you are. Just answer stupid basketball questions. And if you want to say something about social justice, say it and mean it, because it's important and significant. But all that other stuff? Like, yo, man, shut the hell up and talk basketball."
Well, tell us how you really feel.
Kyrie Irving has a lot of fans and a lot of critics. It appears that Barkley is one of his biggest critics. We'll see if Irving responds to Barkley's comments soon.